Your Baby's Feeding Bottle Can Be Harmful – Here's How You Can Pick the Right One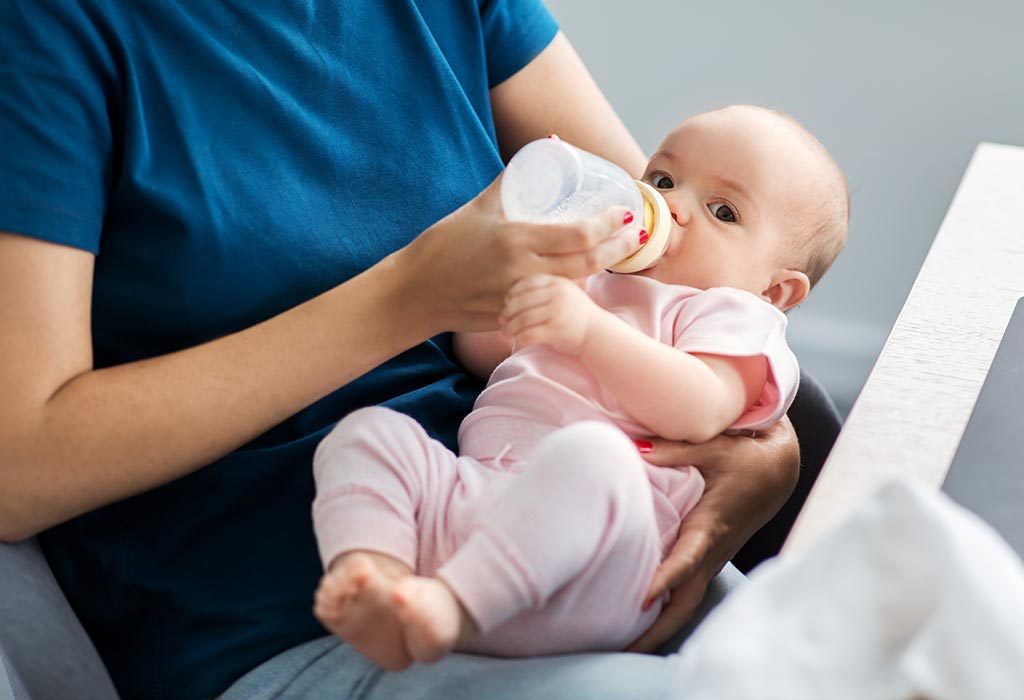 Disclaimer: Breast milk is the ideal nutrition for any baby, and is a precious gift from a mother to her child. Of the many choices one needs to make as a new parent, the most important one is how to feed your baby. The WHO advocates exclusive breastfeeding of infants for the first six months and a mix of breast milk and age-appropriate complementary food for the next 2 or more years in order to achieve optimal growth, health and development. We encourage breastfeeding, and believe breast milk to be the best possible food for an infant's healthy growth and development. The below article is only a guide to help you make an informed decision; however, keep in mind to use feeding bottles at your discretion.
Congrats, new mommy! As you open your doors and heart to welcome your little bundle of joy, prepare for unsolicited advice from near and dear ones. A major dilemma new moms have is about bottle-feeding their baby, whether it's for medical reasons or just a personal preference. While you do your research to make a decision, you're sure to hear rather dramatic and severe-sounding dangers of bottle-feeding and it may make you wonder about how much is based on fact. Feeding bottles are beneficial in many ways, but there are some things you should ensure to minimise any negatives that exist.
Ways Your Baby's Feeding Bottle Can Be Harmful and How to Pick the Right One
Choosing the wrong feeding bottle can truly prove to be detrimental to your baby's health. Let's go over some of the ways in which feeding bottles can be harmful and how you can make the right choice when buying one for your baby.
1. Bottle-Feeding Can Be Expensive
As compared to breastfeeding, bottle-feeding is, of course, an added expense. The cost of a breast pump or formula coupled with feeding bottles and nipples can add up. However, it's easy to find good quality, affordable breast pumps and feeding bottles in the market along with nutritious and pocket-friendly formula. Look out for a durable breast pump and bottles that maintain their quality even after continuous use so it is a one-time investment, rather than having to make periodic replacements that are more expensive in the long run.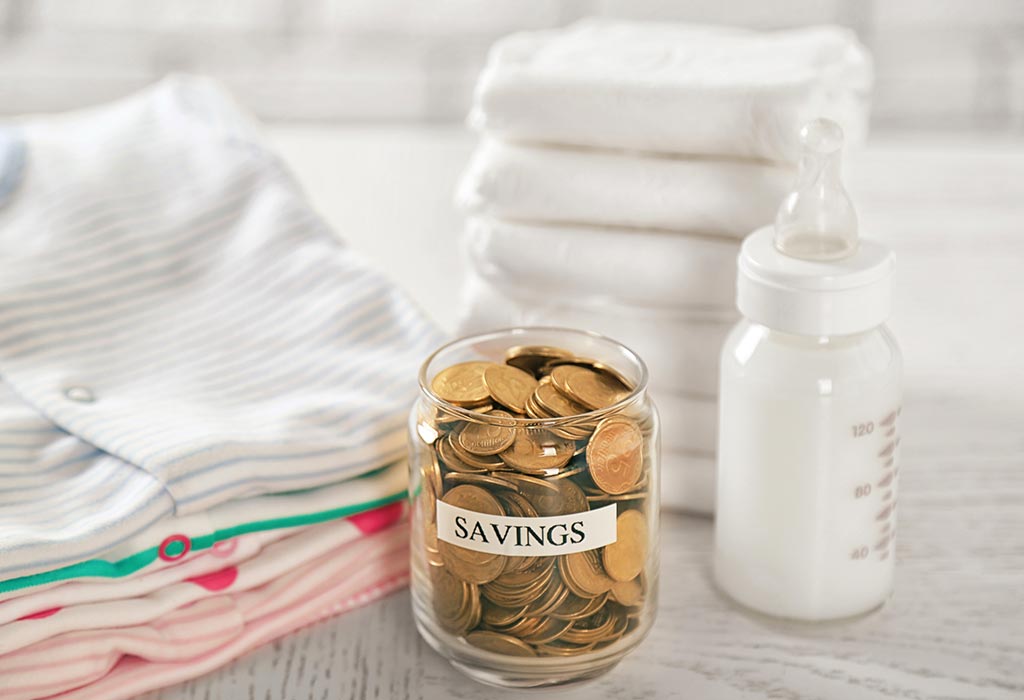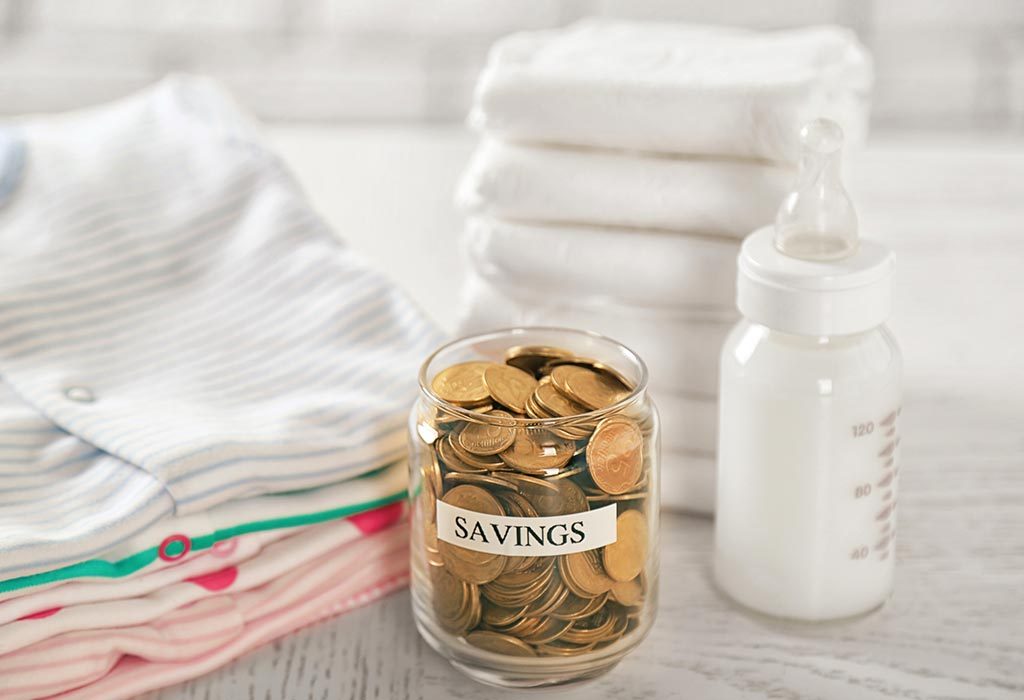 2. Feeding Bottles Can Be Toxic
This concern is quite valid, considering the presence of BPA (bisphenol A) in plastic containers, which when exposed to heat can leech into food and disrupt endocrine functions. The market has now exploded, with most companies switching to BPA-free pastic. However, do you know that this is isn't enough to shield your little one from the dangers of ingesting toxins? Studies have found that BPA is just one of the hundreds of endocrine disrupting chemicals present in plastics. To avoid any harm to your baby, look for EA-free (Estrogenic and Androgenic Activity-free) plastics, which don't contain any toxins that contaminate food and mimic the functions of estrogen and testosterone in the body. One such example is Ninio feeding bottles, which are made with TRITAN co-polyester material, and are not only BPA- free, but also EA-free. The result? No adulteration in your little one's food.
3. Switching to Feeding Bottles Can Cause Nipple Confusion
Most parents believe that making the switch to feeding bottles causes nipple confusion, especially in babies that are both breastfed and bottle fed. The idea that their little one may resist breastfeeding is heartbreaking for moms. However, there are ways to mitigate this by simply making the right choices. Choose a bottle with a wide neck and teat, which help ease the transition from the breast to the bottle and vice-versa. Another way to avoid nipple confusion is by altering your bottle-feeding method to resemble breastfeeding. Start feeding sessions by keeping the nipple flat so it touches the top of the baby's palate. Only let it get half-filled so the baby has to work a little harder to get the milk, just like he would do during breastfeeding. This way, your little one won't feel much of a difference between the two.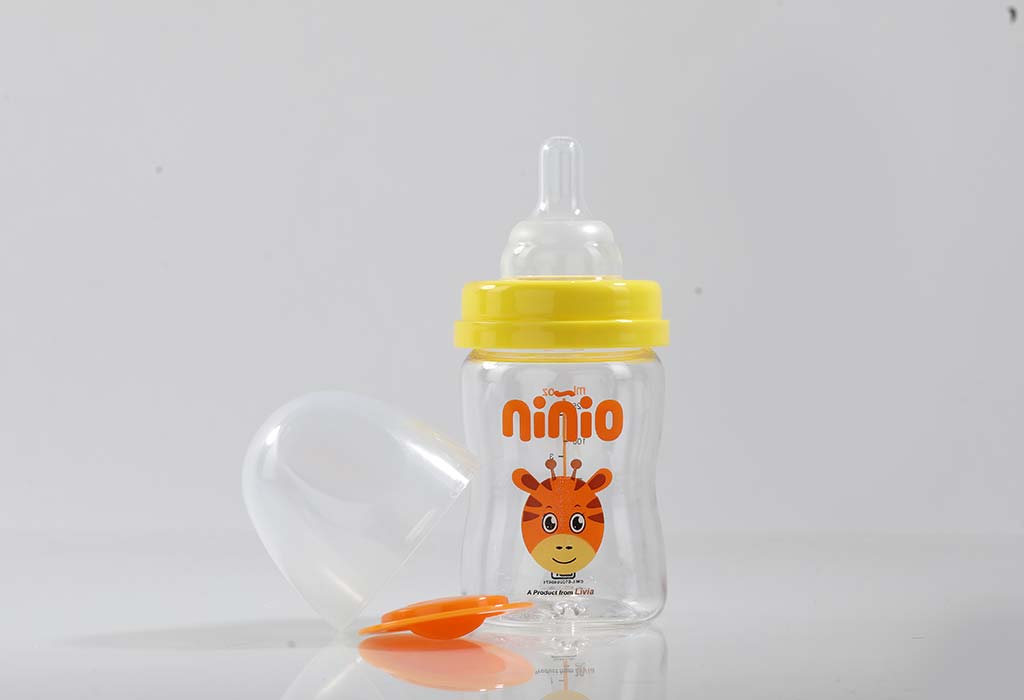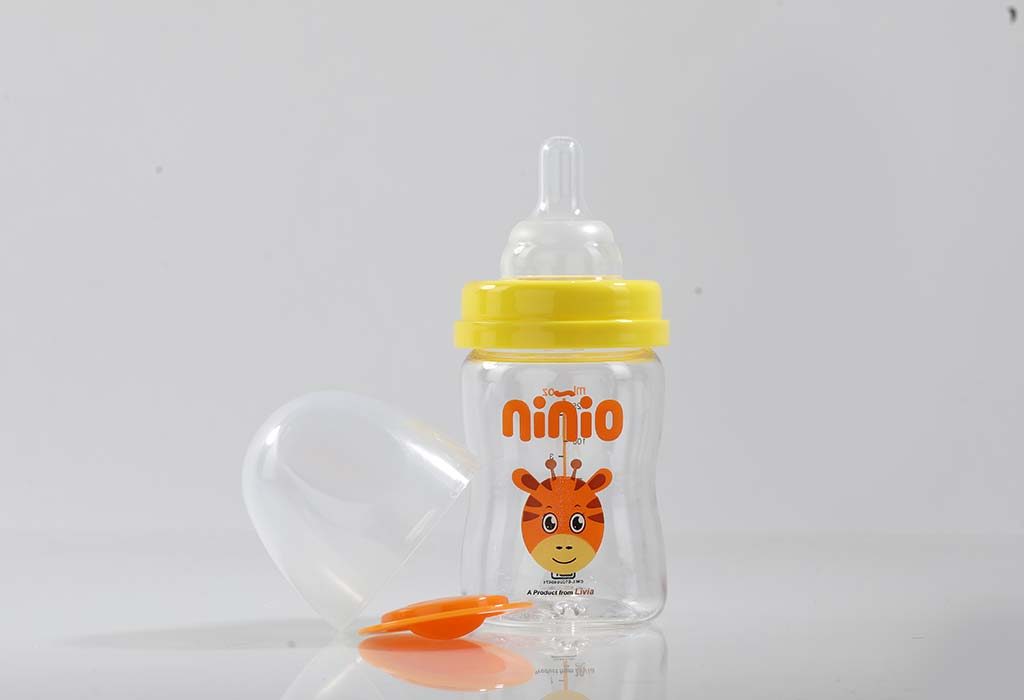 4. Bottle-Feeding Equals a Colicky Baby
The leading cause of colic is indigestion and gas, primarily caused by the baby ingesting air bubbles while feeding. It can be disheartening to see your baby in discomfort and crying continuously, with nothing seeming to soothe him. However, this problem has been recognised, and we now have a solution at hand. Many feeding bottles now come with an anti-colic system, like bars present at the base of the teats, which are clinically proven to prevent negative pressure that causes air bubbles. No bubbles means no colic, so your baby stays as bright and happy as the sun.
5. Using Feeding Bottles Can Be a Hassle Outdoors
Imagine you're feeding your baby in a car or a park or when meeting friends, and the bottle cap leaks or comes off and causes a mess. This is a nightmare for every parent as cleaning up the mess is quite time- consuming and you may not even be prepared with the required materials. The risk of a spill can be taken care of. You can buy feeding bottles with sturdy caps that shut tightly and have spill-proof sealing disks that ensure you're not stuck cleaning up a mess on your day out. Some feeding bottles also come with a one-twist cap that you can easily screw on with a simple twist. This is a great option for moms on-the-go or moms who are not comfortable breastfeeding in public, so problem solved.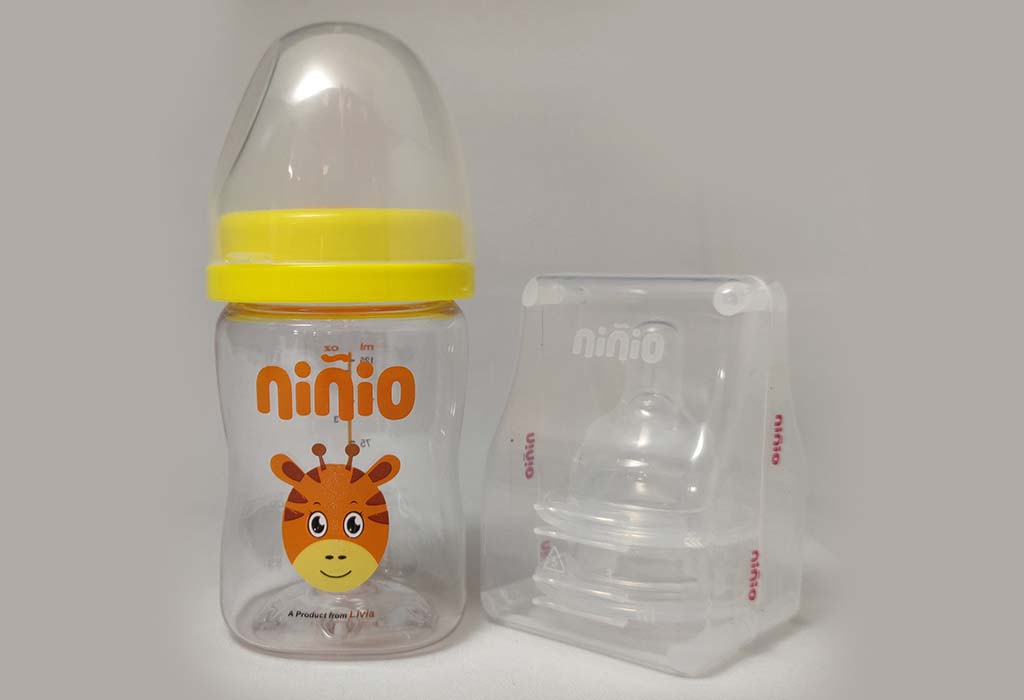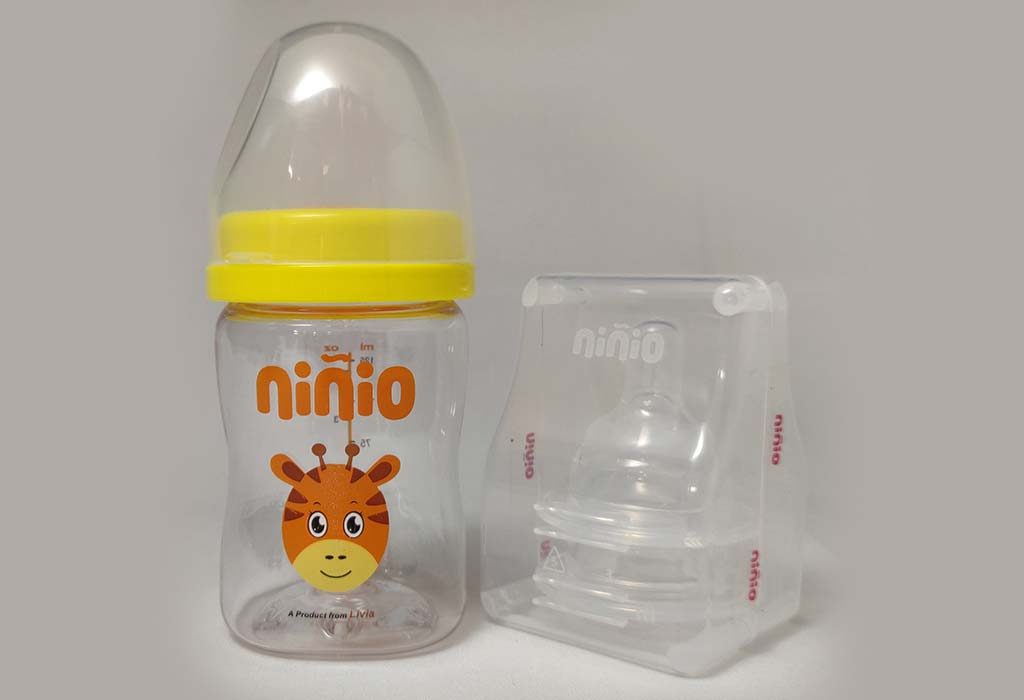 6. Bottle-Feeding Can Be Time-Consuming
Milk usually sticks to the walls of the bottle, causing a lingering smell or even bacterial infection. Babies have sensitive stomachs, which means feeding bottles must be thoroughly washed with a scrubber or brush and sterilised after each use. This can be quite time-consuming, and you may end up doing a less thorough job every now and then. What if we told you there's a way around that? Ninio feeding bottles have wide necks and are odour and stain-resistant, meaning they only need to be rinsed with water as there's no milk residue to worry about. Sterilising them is a breeze as well because they can withstand high temperatures without affecting the quality. Plus, they're microwave-safe, so you can pump milk for multiple bottles at a time, refrigerate, and simply heat up a bottle whenever your baby is ready for a feed.
7. Bottle-Feeding May Affect the Mother-Baby Bond
Another emotional concern that most moms have about bottle-feeding is that it doesn't allow the baby to bond with the mother. However, you definitely have an ample amount of opportunities to snuggle and bond with your little one. Skin-to-skin contact has proven to have wondrous effects in strengthening the parent-child bond, so you can sync it with bottle-feeding sessions to help bond better with your child. Another trick is to coo, talk, and sing to your child as he feeds from the bottle, and it'll make the experience all the more special for both of you.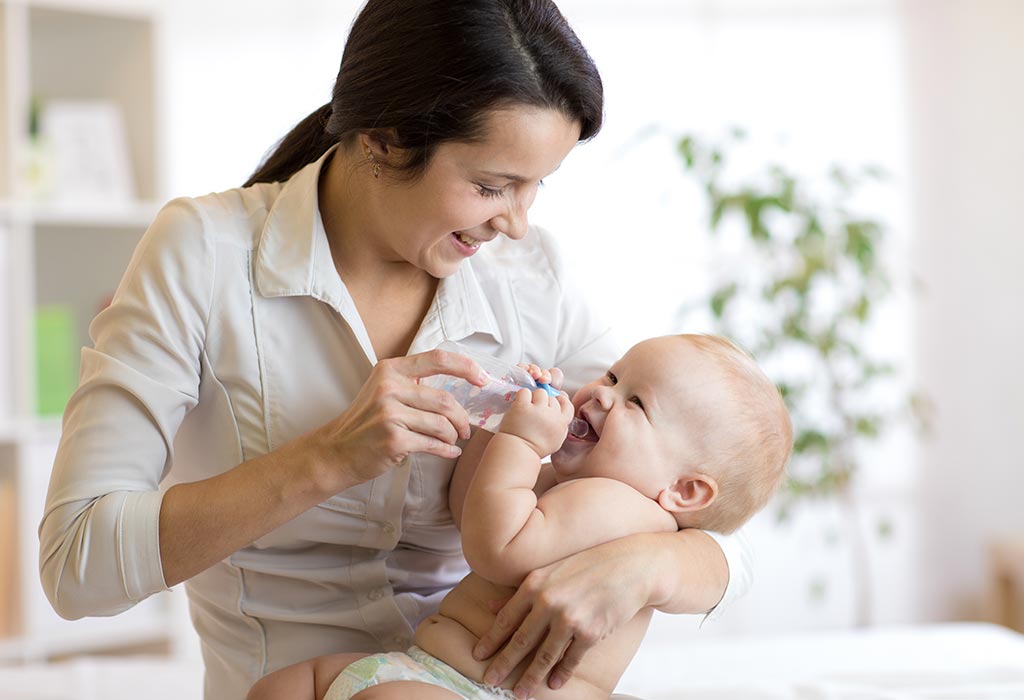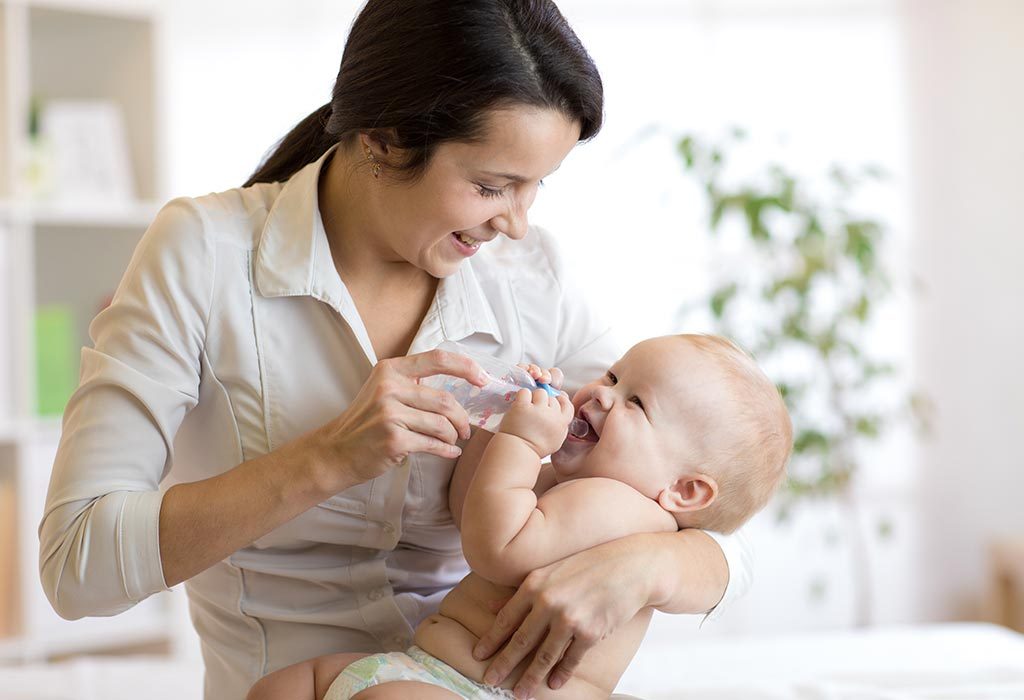 It's natural to have concerns about implementing something new for your child, especially when you have people around you reiterating why it's a bad decision. While the concerns over feeding bottles may not be completely unnecessary, there are ways to overcome the dangers they pose by knowing what to look out for when buying bottle-feeding equipment for your munchkin. So, do some research and make the best choice for your baby; and most importantly, don't forget to be patient. Very soon, you'll have a tiny pro who's an expert at feeding from the bottle.