Enhance Crawling, Balance, and Coordination Through Play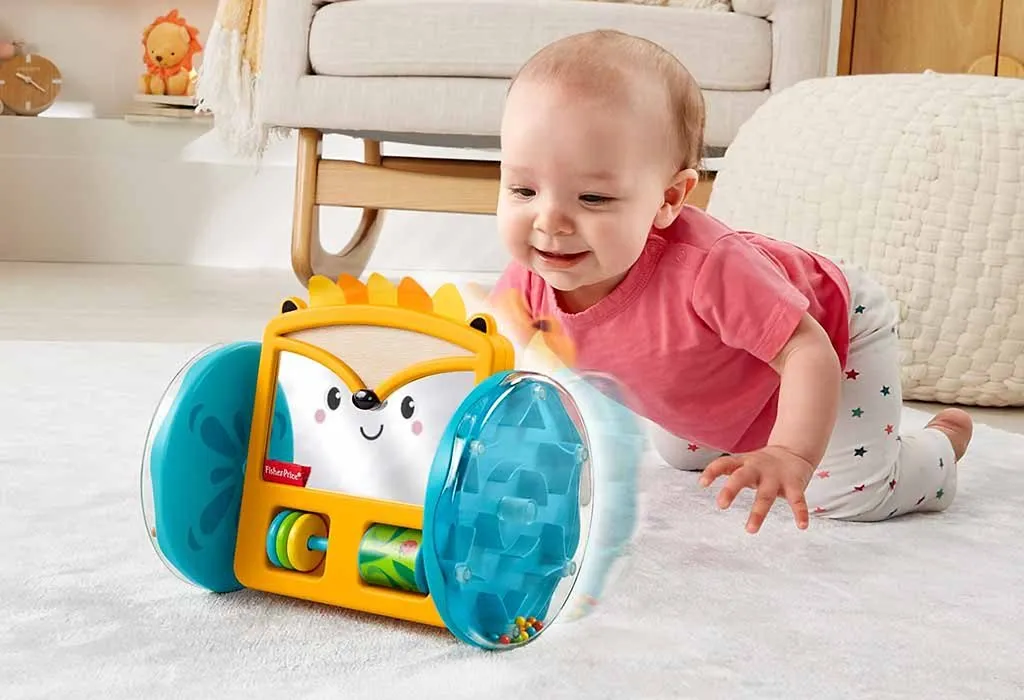 Each child develops at their own pace, but as a parent, you can do your bit to nudge your baby to get them to work on their balance, coordination, and other physical skills. In fact, the earlier you start, the better.
Gross and fine motor skills are fundamental for achieving big and small milestones. But the big question is, how do you enhance your baby's physical skills while keeping it fun? Easy—by introducing play and playthings! With the power of educational toys, you can help your baby reach their highest potential.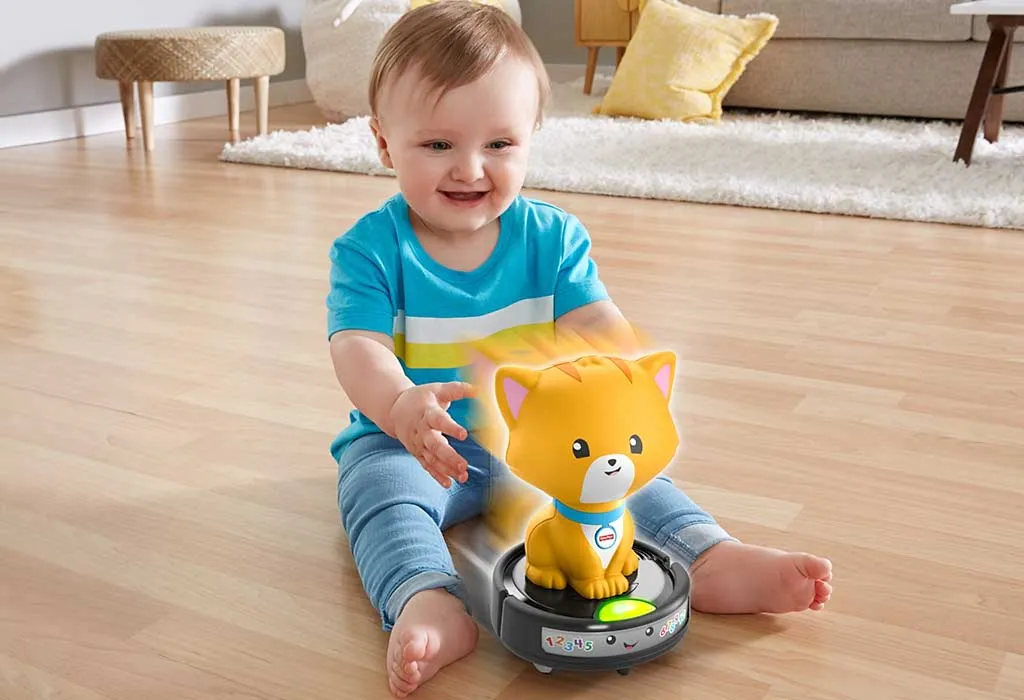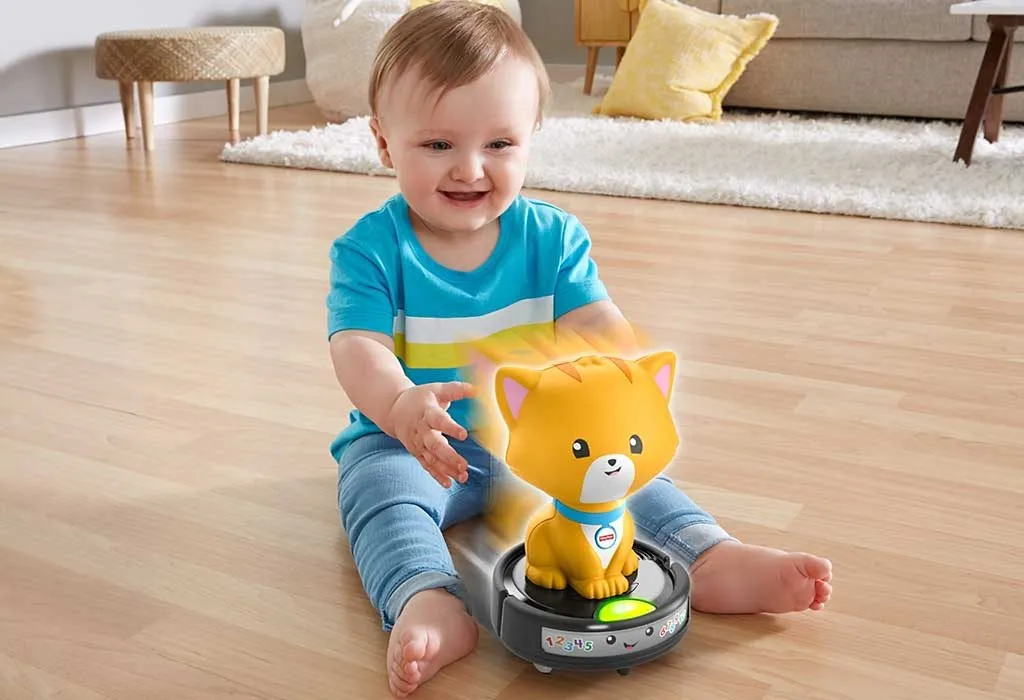 For your baby's holistic development, the three types of skills you need to work on are cognitive, physical, and social and emotional. And with Fisher Price's concept of 'Power of Play', you can work on those skills all by means of fun! Don't believe us? Go on and explore the latest range of toys from Fisher Price to see how they can develop balance and coordination in a baby, and encourage crawling and walking skills in them. The unique designs of each toy is sure to attract little ones!

Let's explore some of these premium quality toys from Fisher Price and see how they can contribute to your child's development! You wouldn't want to miss out on something as great as this!
1. Fisher Price Play & Crawl Hedge Hog Mirror Rattle Toy
Looks cute, right? Wait until you read how it will grow with your child. This 'Play & Crawl Hedgehog Mirror' is suitable for babies aged 3 months and above, and can be used as a rocking toy, a rattle, or as a rolling toy.
The roll-along hedgehog can be used to encourage tummy time in babies. For that, lay your baby on their tummy on a mat and place the toy in front of them, encouraging them to try to look up and gaze in the mirror. While your little wonder marvels at the image in the mirror, they will be working on their neck strength without knowing. They might also try to reach for the toy and bat at it.
As your baby grows and starts sitting up, you can introduce this hedgehog mirror as a batting toy, letting them explore the toy with their hands, sliding the clacking beads, and feeling the texture of the soft quills of the hedgehog. It will help develop finger dexterity, grasping skills, and tactile sense in your baby.
When your baby is a little older and ready to crawl, use the roll-along hedgehog toy to encourage them to crawl and chase the toy. Crawling will be so much fun for your baby when they have such an adorable toy waiting for them on the other side!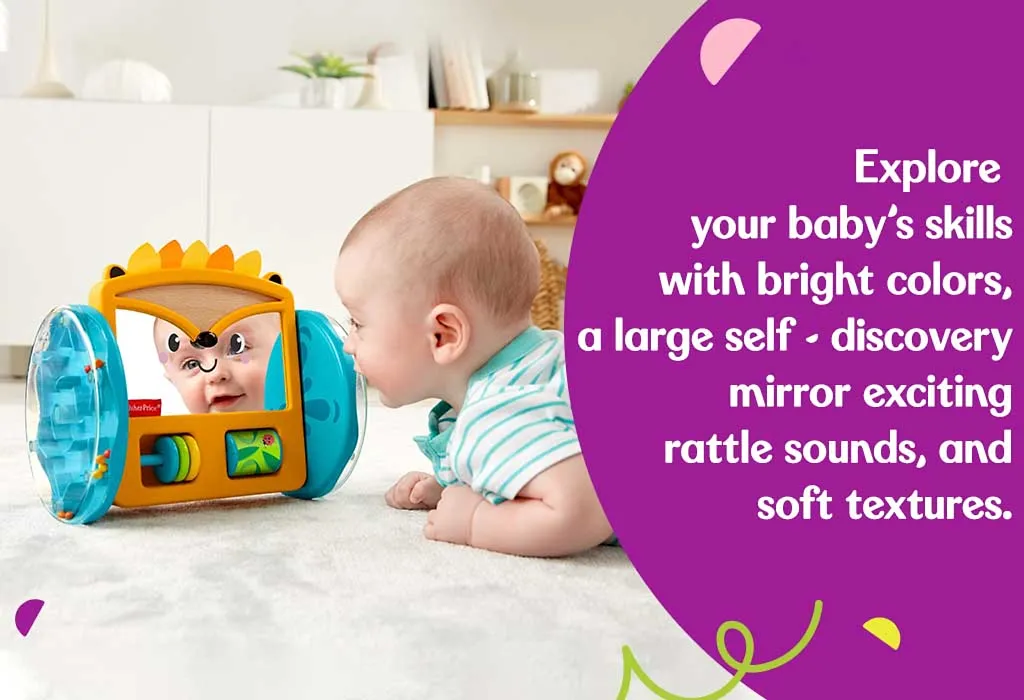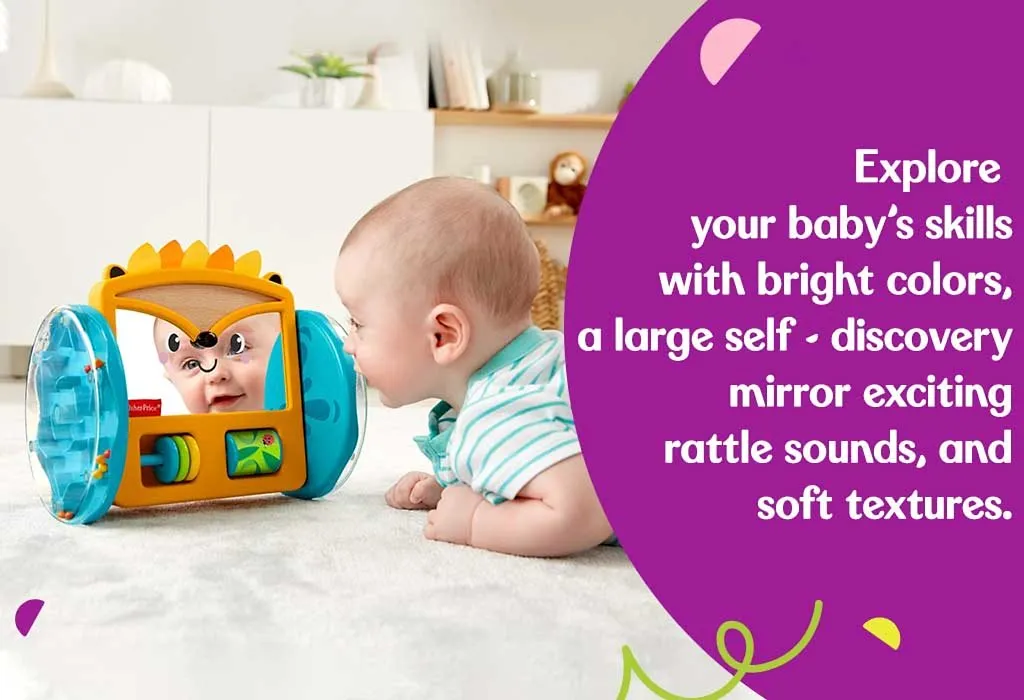 This hedgehog toy helps in the overall development of the baby, by stimulating them to use their fine and gross motor skills to play with the toy. The bright colours of the toy and the large discovery mirror, rattle sound, and soft textures also contribute to sensory development in babies, by stimulating their visual, auditory, and tactile senses.
2. Fisher Price Stack and Rattle Bird Toy
This 'Stack and Rattle Bird Toy' by Fisher Price guarantees hours of fun as your baby learns to balance the birdie's buddies on her wings, stack them all up on either side and pick them up when they fall. What a great toy to work on your baby's problem-solving skills and hand-eye coordination?!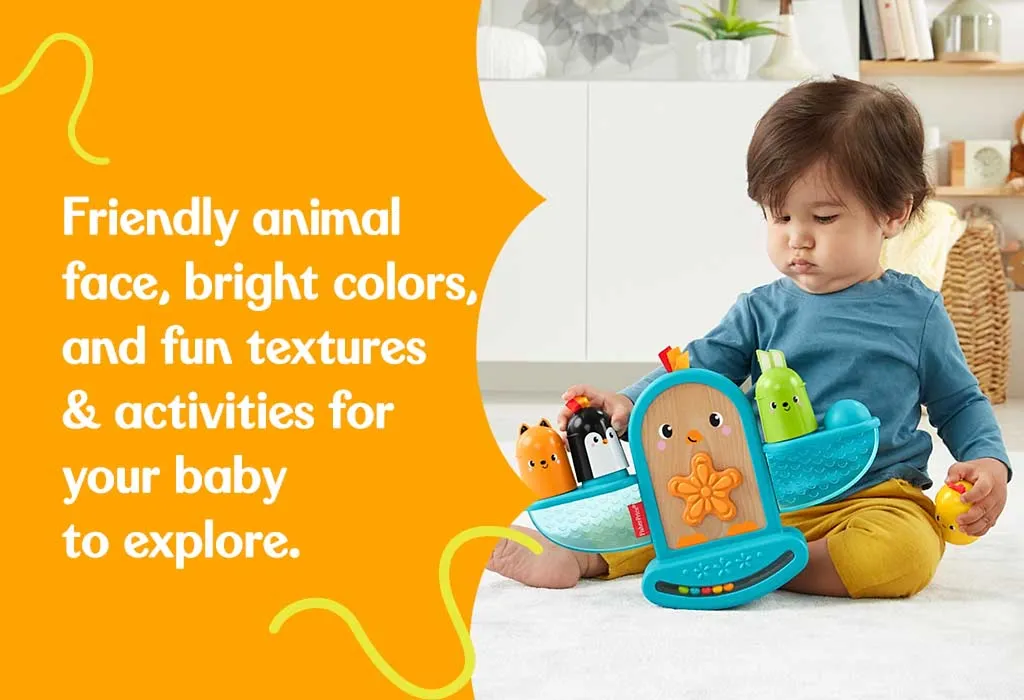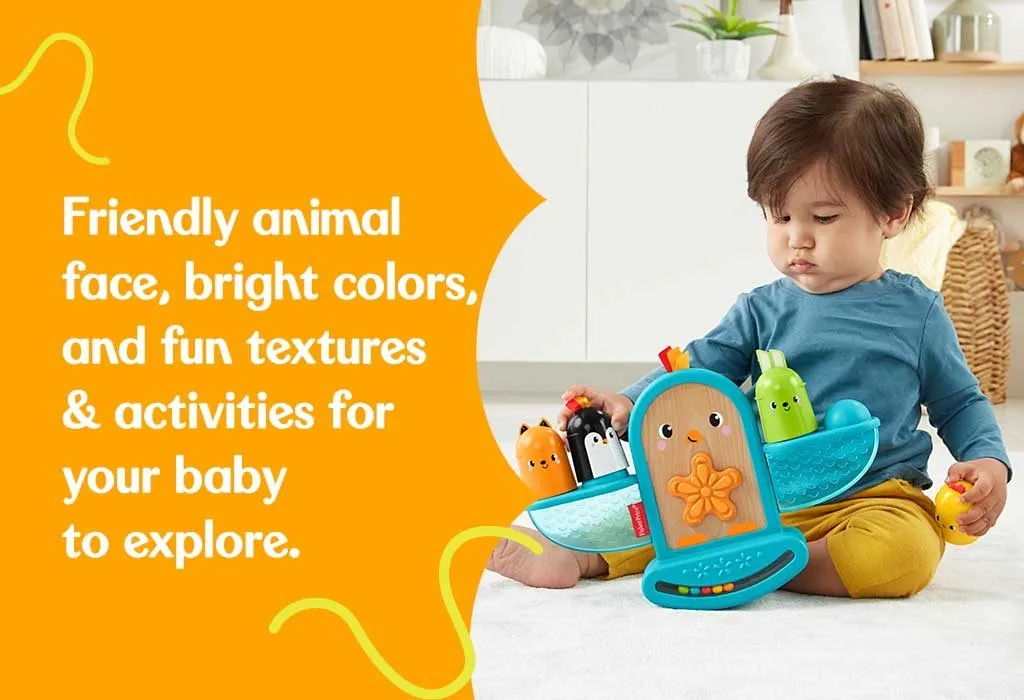 The birdie's colourful buddies will give your child visual stimulus, and the rattle sound will stimulate their auditory sense! This toy is perfect for babies six months and above, and might we say; it's one fantastic toy to work on your baby's physical, sensory, and cognitive development.
3. Fisher Price Vehicle Assortment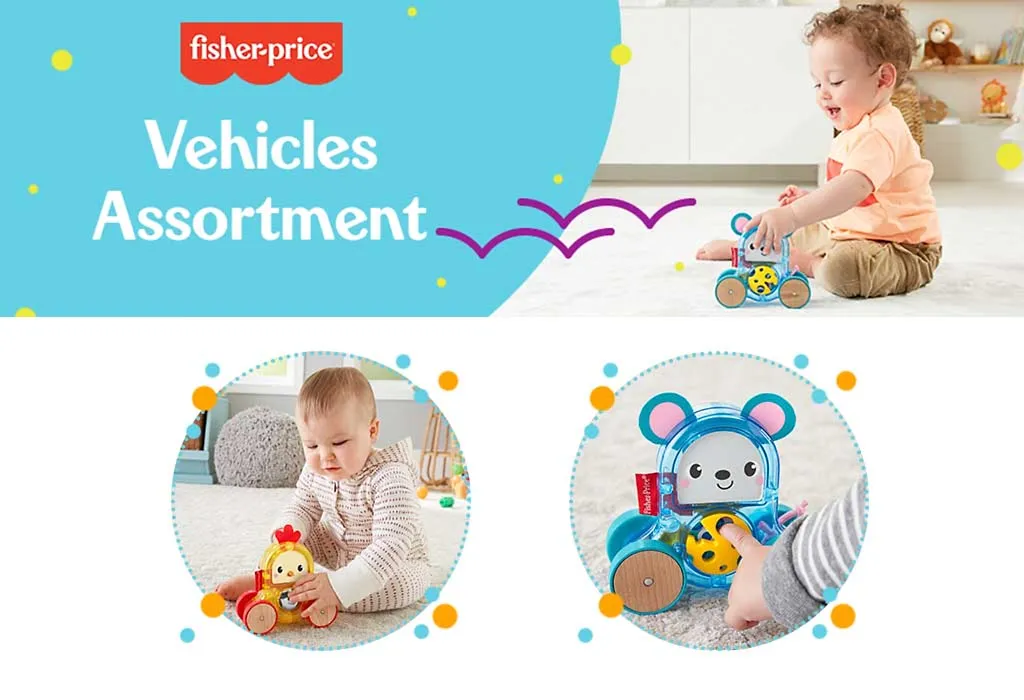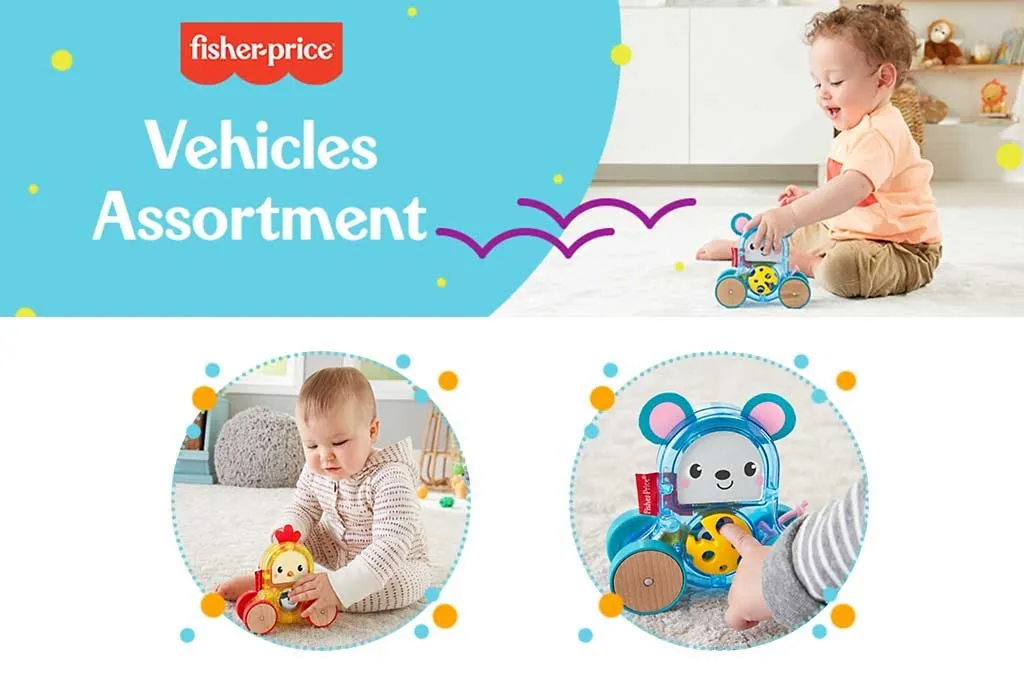 Fisher Price's 'Rollin' Surprise Animals' are sized just right for your baby to grasp and push when sitting up or crawling. This push-along toy helps introduce the concept of cause and effect to a baby in a fun and interesting manner. When the push-along vehicle rolls, the animal's clear back lets your baby watch the gears turn while the cheese spins around in its belly. This toy will expose your baby to various colours, textures, and sounds, thus stimulating their visual, tactile, and auditory senses.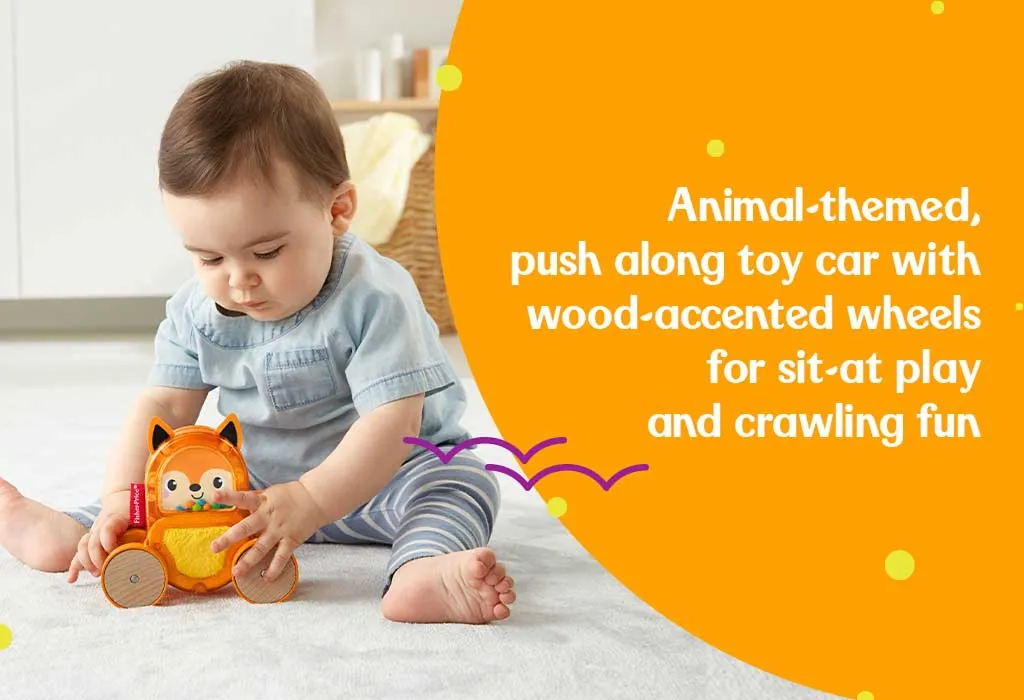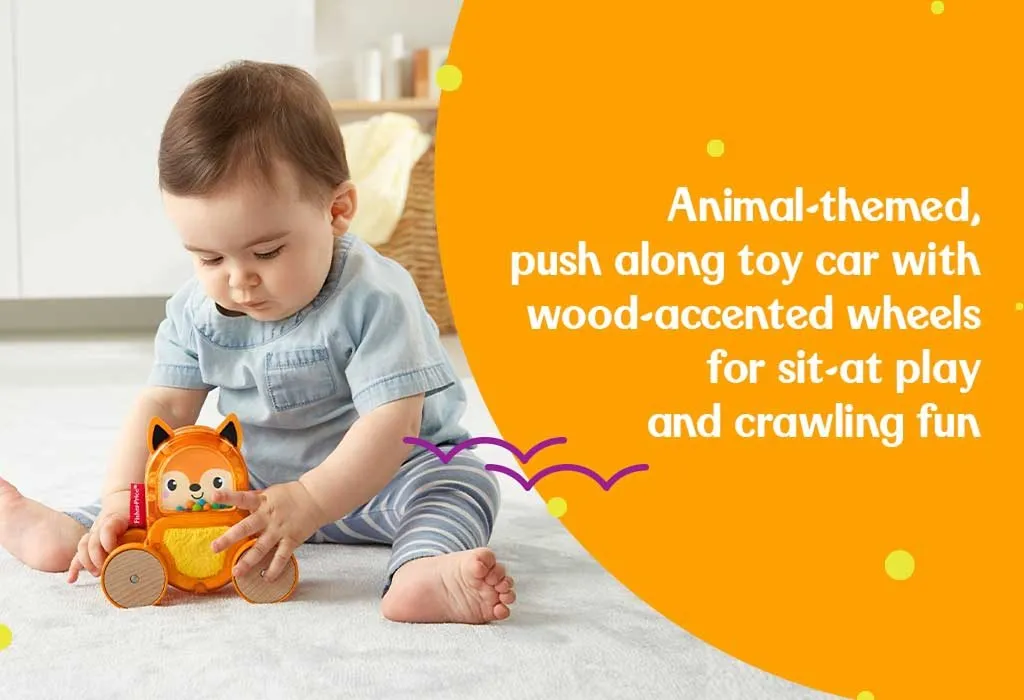 This rollin' toy is available in three animal themes—rooster, mouse, and fox. Each animal friend features a different activity for babies to discover. The rooster comes with a bell, the fox features colourful rattle beads, and the mouse has a spinning cheese wheel. Each animal will help in your baby's development. Your little one will enjoy crawling behind and chasing the rolling mouse and their animal friends!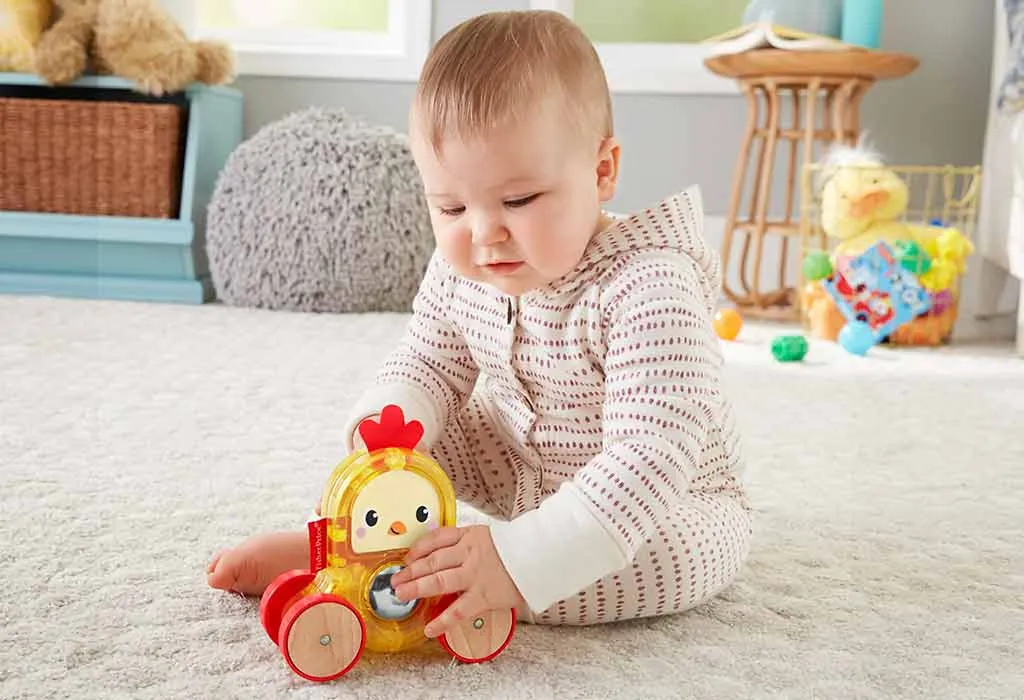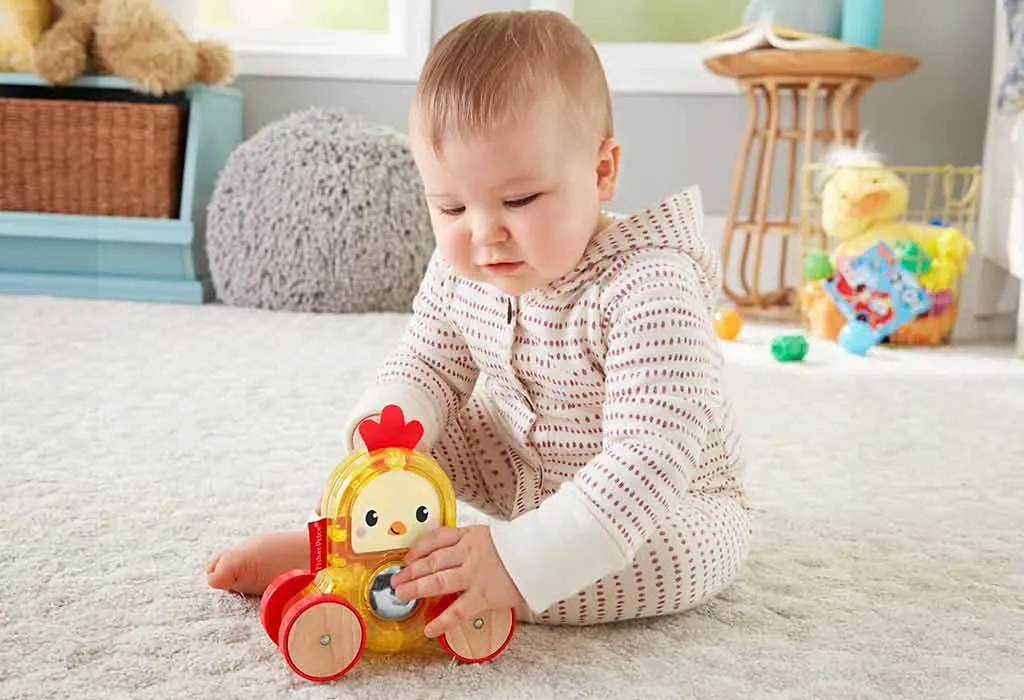 4. Fisher Price Crawl After Cat On a Vac Musical Toy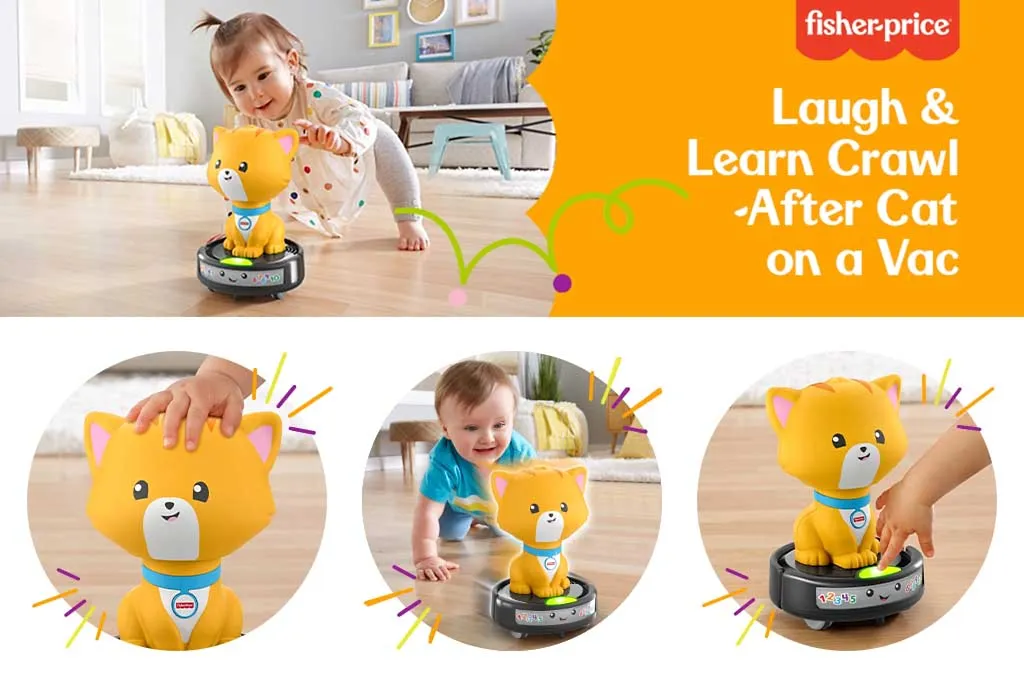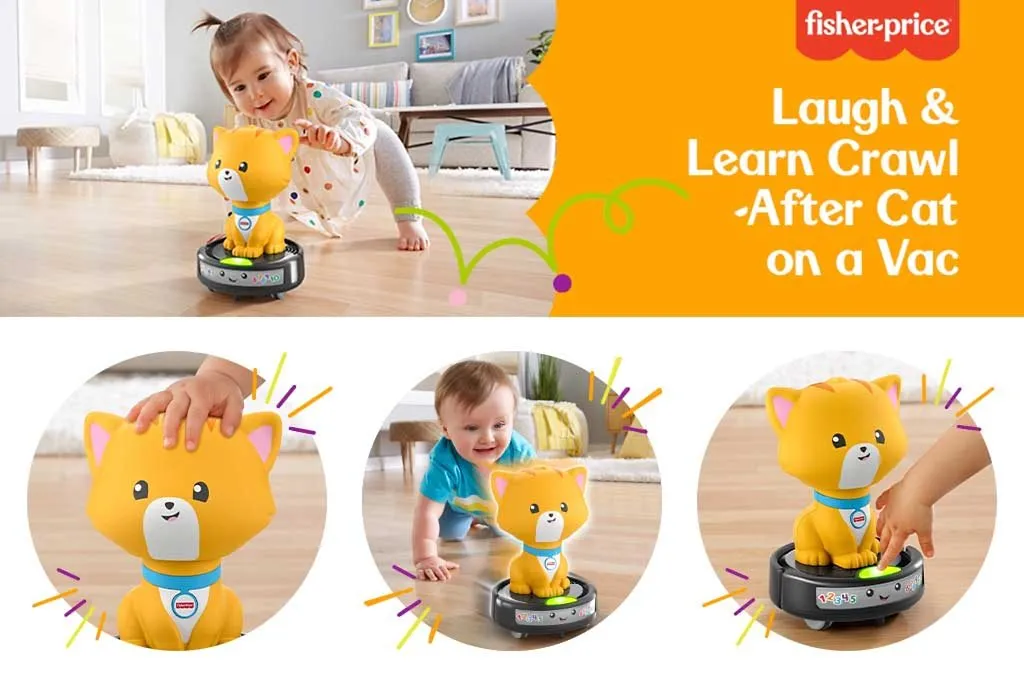 Teach your baby to clean, count, and crawl around with the Laugh & Learn Crawl After Cat from Fisher Price. Show them how to press down on the kitty's head to to get it clean the house. Who knew the concept of cause and effect can be explained so easily (and adorably)? That's the magic of hands-on play!
This pretend vacuum cat toy features lights and sounds, which are just the encouragement your baby needs to crawl or walk after their feline friend. It also comes with songs and phrases that will help in vocabulary development.
If your baby doesn't show much interest in crawling or walking, you've to get this musical toy for them; this purr-fect plaything is sure to encourage them to crawl! And while crawling behind their new friend, your little one will also work on the muscles of their arms and legs, and learn to follow objects in motion. What's more! The exciting lights and music will contribute to their sensory development!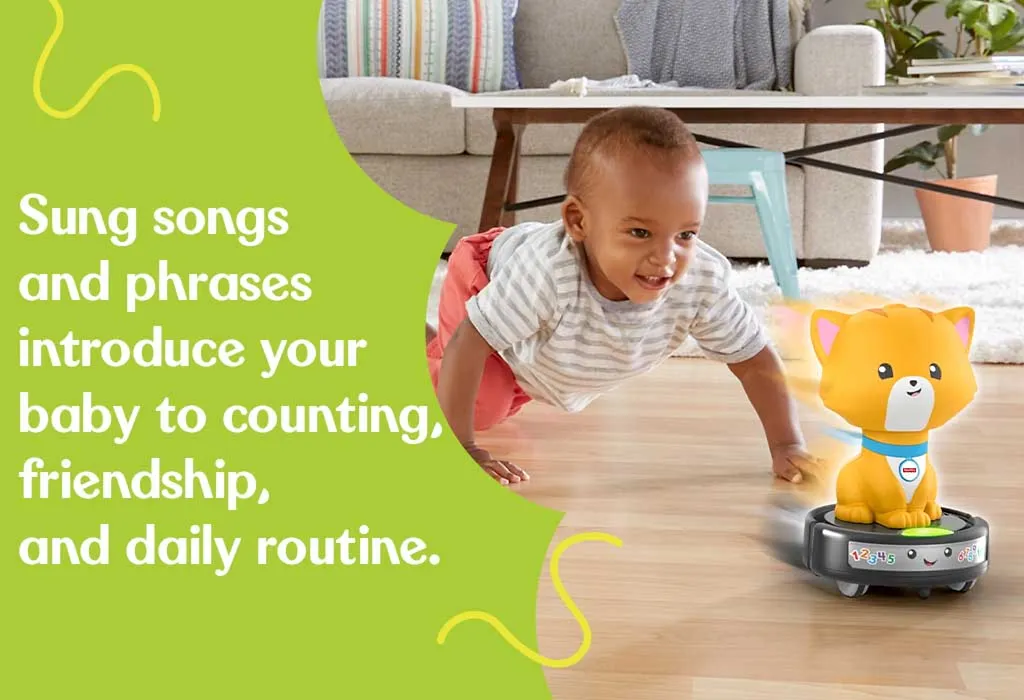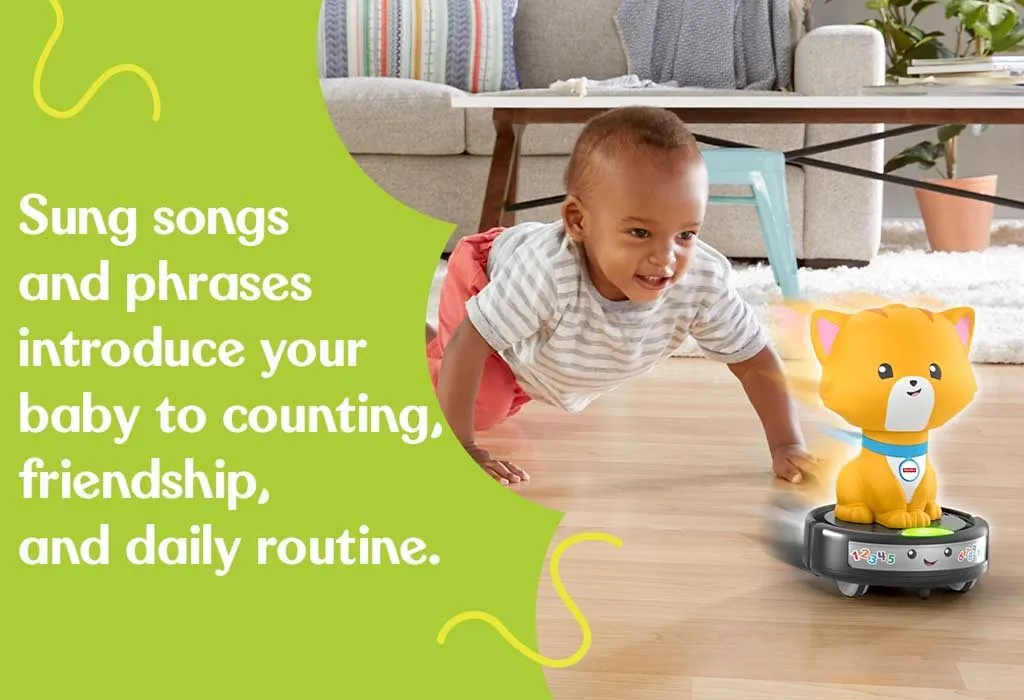 Playtime and physical activities are a must for your baby's development. And with toys that focus on a child's development, you can make their playtime even more fun! Get the right educational toys for your little one and watch them master fine and gross motor skills and develop just at the right pace!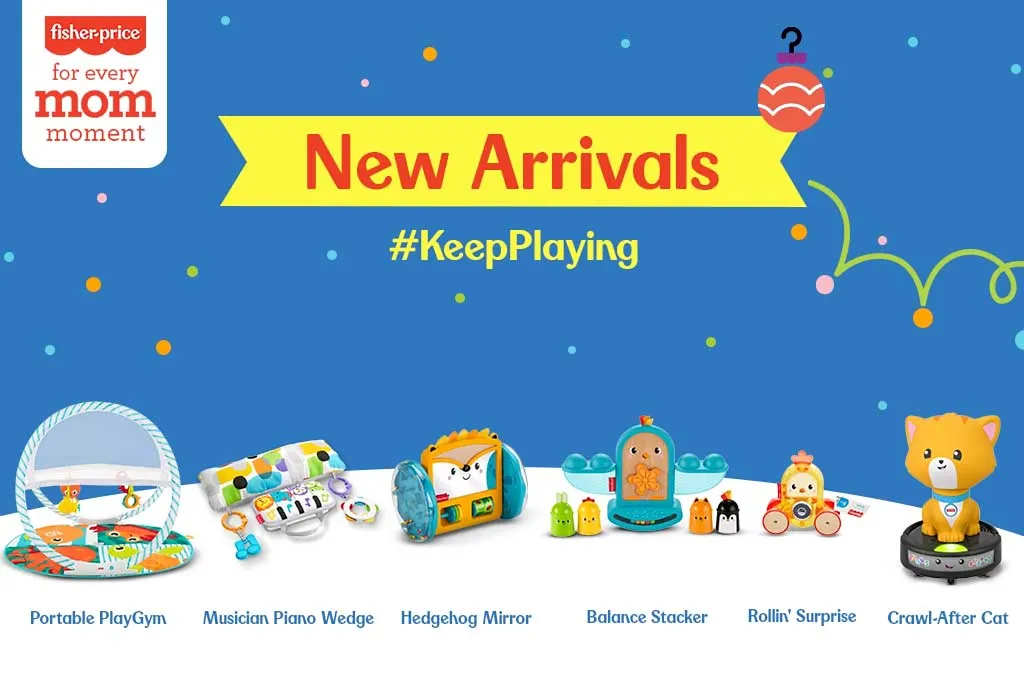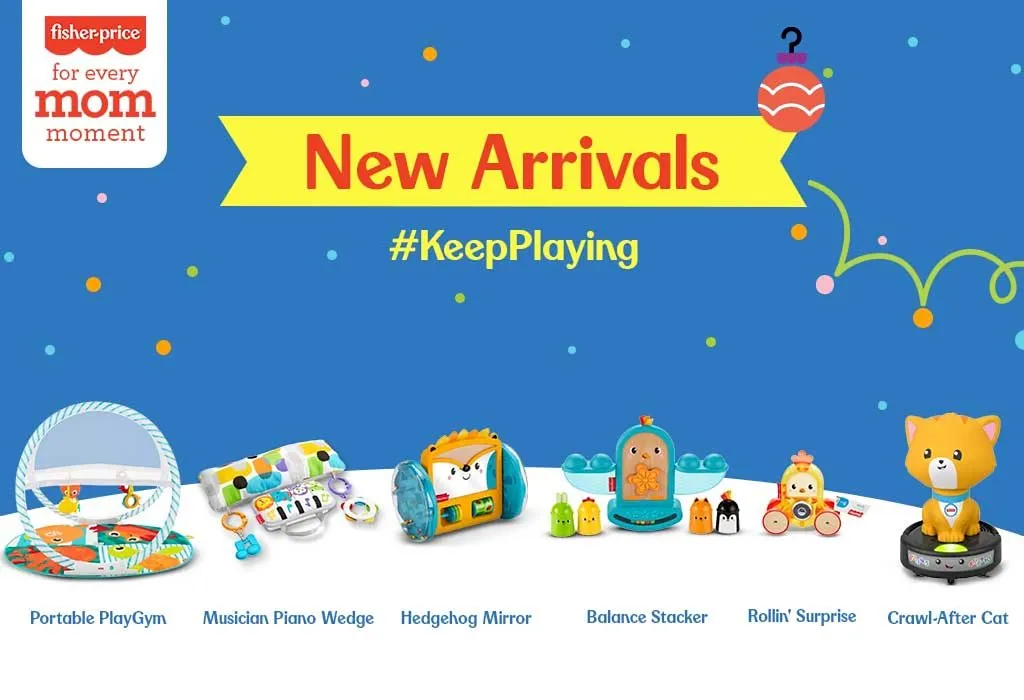 Also Read:
Fun and Interactive Learning Activities for Toddlers
Boredom Busting Activities for Toddlers
Best Activities To Develop Gross Motor Skills in Toddlers