It's Time to Stop Forcing Your Child to Finish Everything on His Plate – Here's Why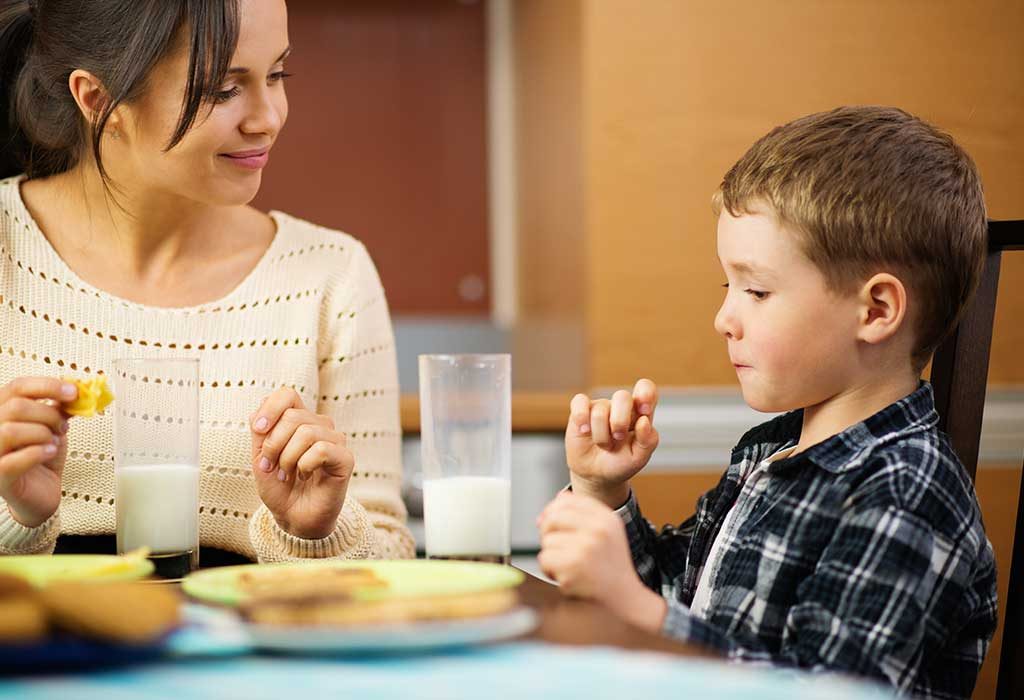 Parents and children are at an eternal war over food. Tugging at packet foods, scolding, tantrums, and pushing away plates are commonly seen in each house, almost daily. Let's put an end to this cycle and establish a healthy relationship with food to raise healthy children.
Your Child's Relationship With Food
A child's relationship with food is established as early as when he is in the mother's womb. What an expecting mother eats or craves is indirectly built into the foetus.
The second tryst with food is when you wean off a child with home cooked food, powder mixes or milk drinks. Most weaning episodes involve either feeding children for an hour long or shoving food down their mouths; both of which can deter a child from developing healthy mealtime habits.
This is followed by picking up the family's fussy eating habits, in turn being fussy themselves. Children are quick to pick up what they see around them often!
Listen to Your Child's Hunger Cues
"Finish the food on your plate!" Is what every parent utters at least 100 times a day. Once you cultivate the habit of finishing everything on the plate, irrespective of the hunger, your child will no longer focus on the hunger or nutrition, but may end up eating more than what is required for him.
Children are born with an inherent intuition to know what's required by their bodies, and most importantly, how much. When children are fed the right food for their body types at the right time of the day, not only do they relish it, but it also aids their growth.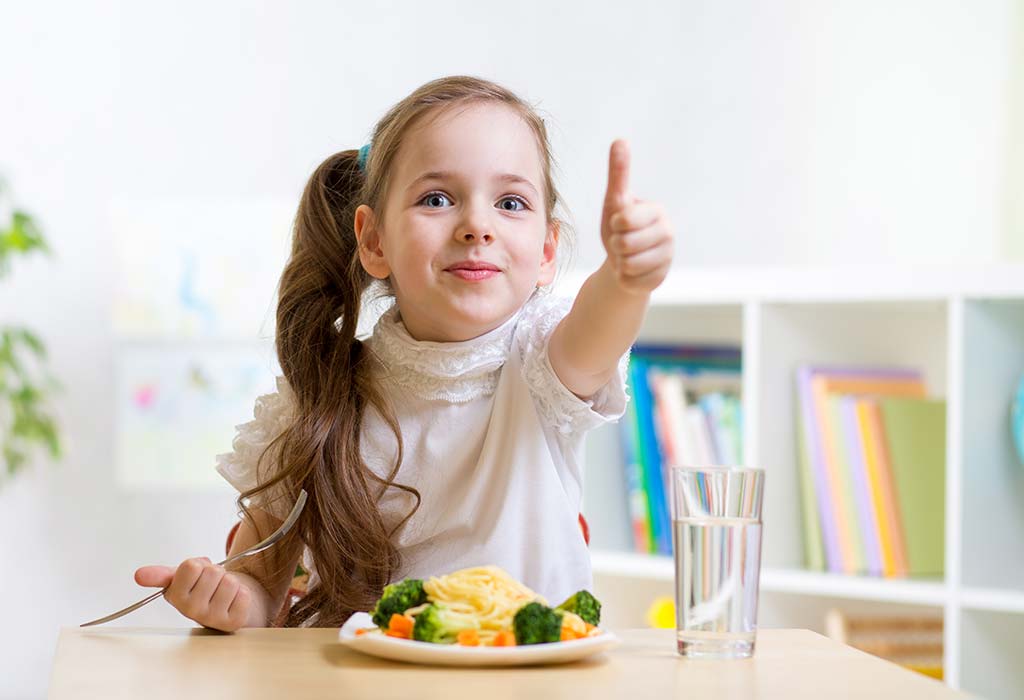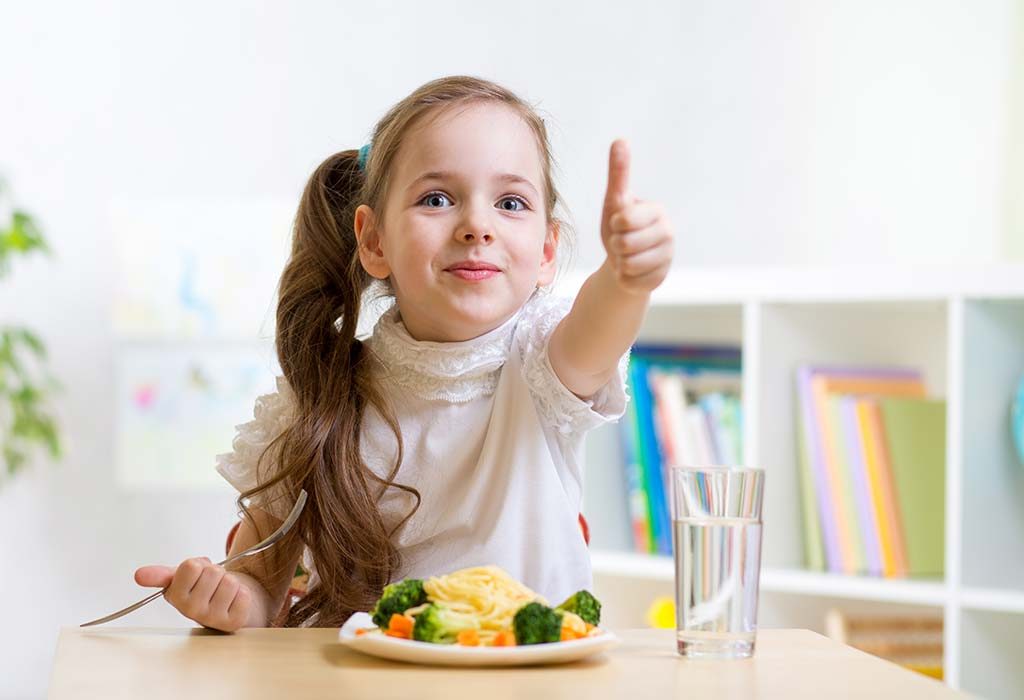 Fat Cell Development in Kids and it's Control
Human fat cells develop through childhood and adolescence, and stabilise in adulthood. However, an increase or decrease in the fat cells solely depends on how well you nourish your child. Do not rely on the fact that your child's excess fat will melt away with age. You should take immediate measure's to work on the excess fat and ensure that your child is healthy.
The Psychology Behind Fussy Eating
Children can become picky eaters for a number of reasons. Some children are naturally more sensitive to taste, smell and texture. Sometimes, it is simply because they cant digest a particular food and are unable to say so. In most cases, its more likely to develop when parents punish, bribe or reward their children's eating behaviours.
Shed Your Inhibitions
"I know my child won't eat this!" As a child nutritionist, I happened to speak to this mother who could not get herself to try ingredients like turai or kaddu with her 5-year-old girl. Most of the time, it's a parental inhibition that thwarts us from getting our children to relish food. We take it for granted that our children wont like the food that we detest eating ourselves. Instead, we must patiently and consistently try out different ingredients and let our children decide their preferences themselves.
The Five Point Plan to Tackle Fussy Eaters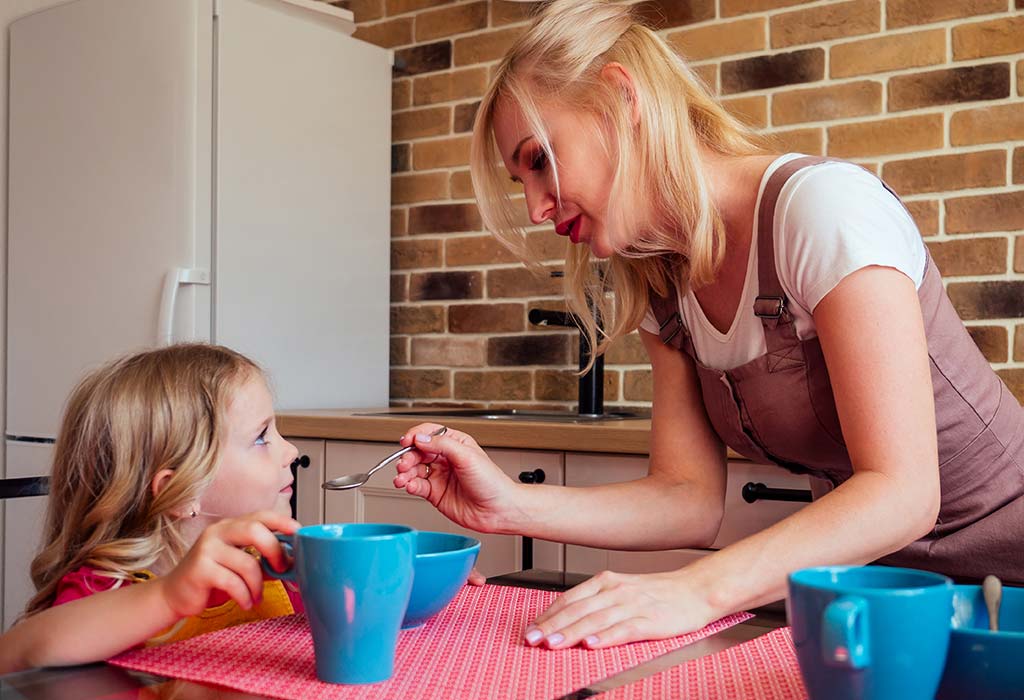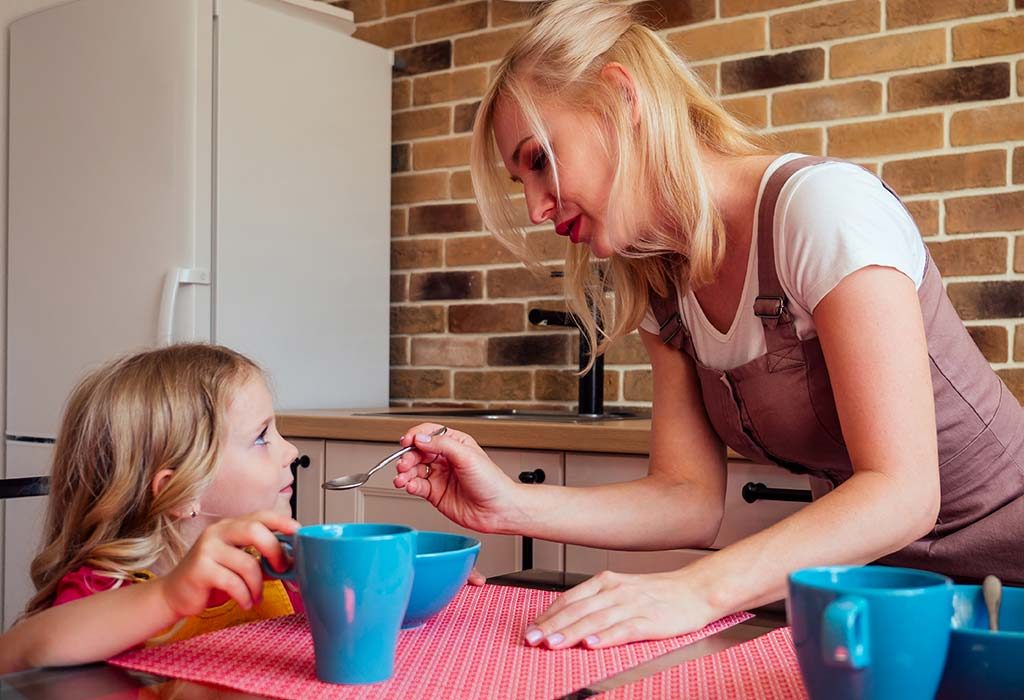 1. Transform
Palak needn't always be fed in the form of a palak subzi. Transforming boring ingredients into interesting dishes attracts children towards the base ingredient itself, which they may relish individually as they grow up. For example, palak quesadilla or palak kofta are some creative dishes to try out.
2. Innovate
Making the same preparation out of an ingredient, each time, can induce boredom into a meal time. Try including different variations of even favoured ingredients to break monotony.
3. Portion
When children are served in plates that suit their size, with portions or pieces that they can handle individually, it encourages them to finish what's on their plate and makes meal time much healthier.
4. Substitute
if your child doesn't eat an ingredient, no matter variations you try, make sure to substitute it with another equally nutritious ingredient for a while before trying again with the first ingredient. Children tend to have phases of fussiness, so your child will most likely come around at a later stage. For example, substitute curd with eggs or broccoli with green peas.
5. Supplement
Sometimes, a food-based supplement is a good idea to compensate for kids' hectic schedules and for the relief of busy parents. V-Nourish is one good option, since it has no added preservatives, no artificial flavours or no synthetic colours. With 40 Nutri-Boosters, including botanical extracts like ashwagandha and aloe vera, added prebiotics and probiotics, DHA, and Milk Protein, it helps take care of your child's gut health, digestion, immunity, brain development, and growth
Its time we, as parents, stop following the age-old traditions that do not accommodate our children's preferences, and, instead, learn to listen to our children's bodies and nurture them to be healthy adults.
Disclaimer: The views, opinions and positions (including content in any form) expressed within this post are those of the author alone. The accuracy, completeness and validity of any statements made within this article are not guaranteed. We accept no liability for any errors, omissions or representations. The responsibility for intellectual property rights of this content rests with the author and any liability with regards to infringement of intellectual property rights remains with him/her.