8 Brilliant Super Simple Diaper Hacks for New Moms for Easy Diaper Changing Time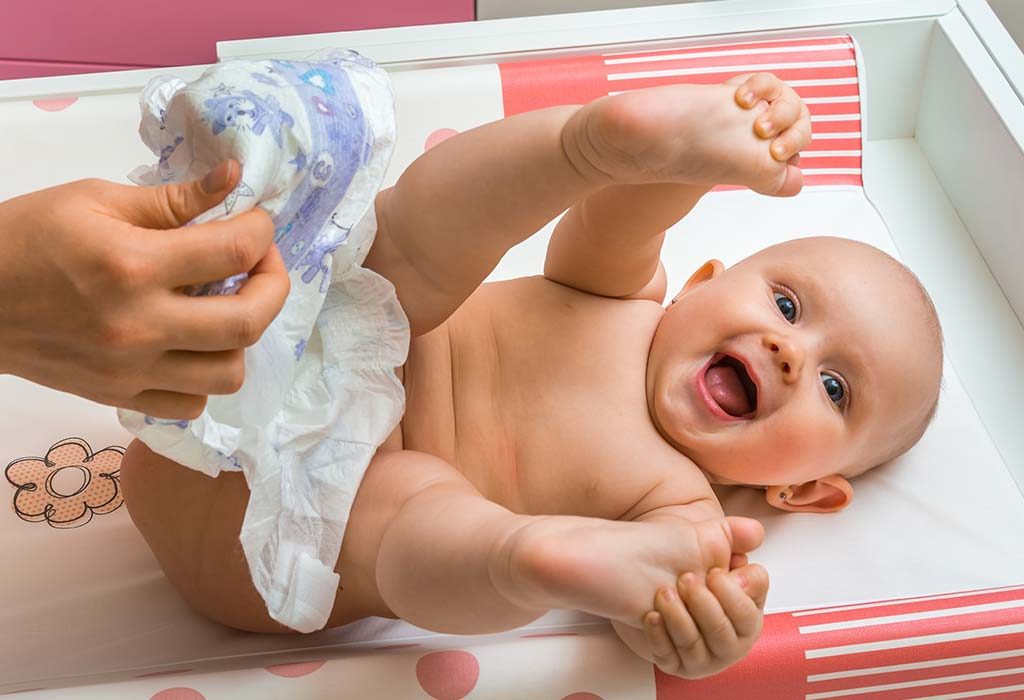 Parenting is a beautiful journey. New parents experience many emotions after a baby comes into their lives. They are happy, joyous and still feel overwhelmed at times. The sleepless nights and tiresome days are synonymous with new parents.
For new parents, things are difficult to manage, as they are always worried about handling the baby with extreme care. It is a never ending learning process and it is different with every baby. They are always on search of the best products for their little ones; be it the softest clothes, softest toys, gentle wipes, or the softest diapers. They are worried about sanitising and sterilisation. I recently became a mother for the second time to a lovely beautiful baby girl. They say you become wiser the second time and you kind of slow down, but the search for the softest diapers still remains a priority.
Making diaper changing an easy and comfortable job for both the baby and parent is really important. It usually involves keeping the baby entertained- that's the key to a smooth diaper changing time! Here are some things that parents can do to ensure a hassle-free diaper changing process:-
1. Keeping Everything Handy
It is very important for parents to keep everything handy before they start changing the diapers. This can be done by assigning a specific "diaper changing corner" in the house where everything is organised – diaper changing mats, wipes, fresh diapers, rash creams, sanitisers etc.This way, every time the baby needs a diaper change, take the baby to the station, spread out the mat, and then place the baby on the mat before opening the diaper, to prevent any mess.
2. Maintaining Eye Contact
Always make eye contact with babies during the diaper change, as it gives them security and confidence. Lock your eyes with the baby even if you move around the room. Keep calling their name out, respond to their coo-ing, even if you turn away for a few seconds, and let them know you are still around.
3. Singing to Them
Music can calm most babies when they are cranky and they love your voice the most. So if the baby is cranky or crying continuously, make sure you sing to your child and calm him/her down. You can try singing nursery rhymes or even lullabies. Even talking animatedly helps calm down a cranky baby. It is always easier to handle a calm baby during diaper change.
4. Keep Their Favourite Toy Around
You can keep the baby's favourite toy along with all the essentials at the diaper changing station. Give this toy exclusively during diaper change, so that the baby doesn't get bored of it and it manages to keep the baby interested and occupied during each diaper changing session. Exclusivity works.
5. Checking for Rashes
Wearing diapers continuously can cause rashes to some babies. Keeping the bottom of the baby dry and clean is a must. Always use a good diaper rash cream and apply it generously every time the diaper is changed, as prevention.
6. Using the Best Diaper
Always use diapers that are the gentle on the delicate skin of your little ones. Most babies develop rashes because their diapers don't absorb well, keeping their bottom wet all the time. I have been using Huggies new born baby diapers for my little one and haven't faced any problem so far. These diapers are the softest and are super absorbent, so that the pee or poop doesn't leak. You can check out the entire range of products available, on their website.
7. Using Cotton or Soft Wipes
Remember to use only unscented, plant based wipes or cotton balls dipped in warm water to wipe the bottom of your baby. Wipes and cotton balls should also be used gently to wipe, without causing any irritation. Anything that is rough and coarse can make the skin inflamed. Never use cloth or any other material to clean the baby's bottom.
8. Staying Calm
The key mantra for dealing with a cranky baby is not to lose your calm. Children sense our emotions and often replicate them. They turn irritable if they see us panicking. So if we stay calm and don't panic, the diaper changing session will be super easy-peasy.
Remember, your child will not be little forever and these moments will never come back. Make many memories before they grow up. Also, each child is different and what may work for one baby may not work for the other. There is no 'Perfect' way. It is a long trial and error journey, so do what works for you and your baby best!
Disclaimer: The views, opinions and positions (including content in any form) expressed within this post are those of the author alone. The accuracy, completeness and validity of any statements made within this article are not guaranteed. We accept no liability for any errors, omissions or representations. The responsibility for intellectual property rights of this content rests with the author and any liability with regards to infringement of intellectual property rights remains with him/her.