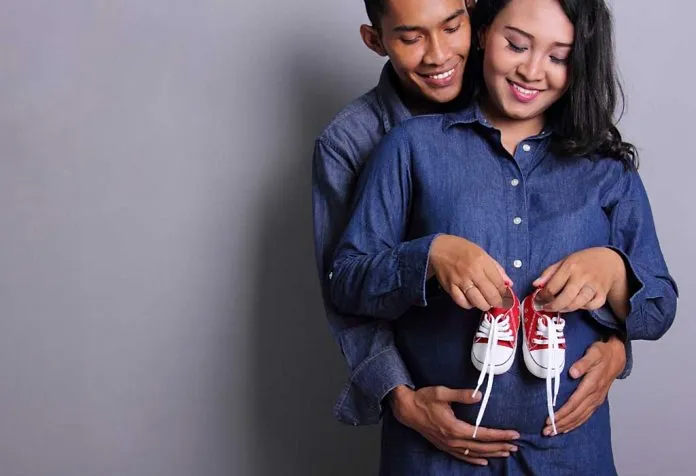 Last Updated on
The joys of parenthood are undeniable, and the experience of raising a child is richly rewarding. Understandably, throughout the journey of parenthood, you may want to give your children the very best of everything in life. However, a leave-no-stone-unturned approach requires not just love, constant involvement and enthusiasm, but ample finances too. In fact, the road from infancy to adulthood is dotted with significant expenses, be it be related to healthcare or education.
Read on to know how you can prepare for a child financially.
Make a Rough Estimate of the Finances You Require
Today, there are several avenues for quality education, recreation and healthcare services, but it is important to set some savings aside to fund these expenses. This is especially important, as these expenses have risen by leaps and bounds in the recent past, and the same cannot be said about annual wages. So, planning is a must, and a good way to start is to estimate the range of expenses that will come your way.
Your first step can be estimating pre-birth and first-year expenses. For instance, data from The Economic Times report indicates that you may need about Rs. 5.25 lakh during the initial 12–18 months of your child's life.
| | | | | |
| --- | --- | --- | --- | --- |
| Cost of living | Healthcare | Pre-delivery and delivery | House help | Total |
| Rs. 45,000 | Rs. 30,000 | Rs. 2.5 lakh | Rs. 2,00,000 | Rs. 5.25 lakh |
A Times of India report goes further, indicating that you are likely to require a sum that's upwards of Rs. 65 lakh for your child, from cradle to graduation. This is split over the years as follows.
| | | | | | |
| --- | --- | --- | --- | --- | --- |
| 0-4 years | 5-8 years | 9-12 years | 13-16 years | 17-21 years | Total |
| Rs. 6.2 lakh | Rs. 6.9 lakh | Rs. 8.4 lakh | Rs. 10.5 lakh | Rs. 35.4 lakh | Rs. 67.4 lakh |
On observing the table, you'll notice an increase in the amount required when your children are about to achieve adulthood. This is because of the higher cost of education involved. As per The Economic Times, here's how much you may have to set aside for your child's higher studies.
| | | | |
| --- | --- | --- | --- |
| Engineering | Medicine | MBA | Higher education abroad |
| Rs. 9.2-15.6 lakh | Rs. 0.25-25 lakh | Rs. 14-22 lakh | Rs. 11-68 lakh |
These figures are indicative and often consider upper limits and costs in metro cities. Nevertheless, using this as a guideline will help you arrive at an inflation-adjusted estimate for the future.
Analyse Particulars and Create Monthly Budgets
All of this information may seem intimidating, however, it needn't be so. As a parent, you can consider it to be an opportunity to showcase sound financial planning. At the end of the day, it is possible to break down the total into smaller amounts and work towards achieving it.
For instance, for a newborn, consider one-time expenses such as those related to delivery and furniture such as strollers, cots and changing tables, and then account for recurring expenses such as toys, clothing, healthcare, domestic help, and infant and toddler classes. This will help you determine accurately how much you'll require for this stage of your child's development. Accordingly, you'll be able to adjust your existing expenses and create enough room in your budget.
Consider an Insurance Policy and an Emergency Fund
Insurance policies can greatly reduce your financial burden, especially if a complication is involved. You could avail a family floater plan, opt for an add-on to your existing health plan or simply rely on your company's group policy. Depending on the particulars of the policy, you'll get coverage for pre-and-post-hospitalisation and/or delivery expenses at a budget-friendly premium. Similarly, to ensure that you are prepared for every eventuality, work towards building an emergency fund that is equal to 12 months' household expenses. In the event of a recession or sudden job loss, this amount will ensure that you can continue to provide your child with quality care.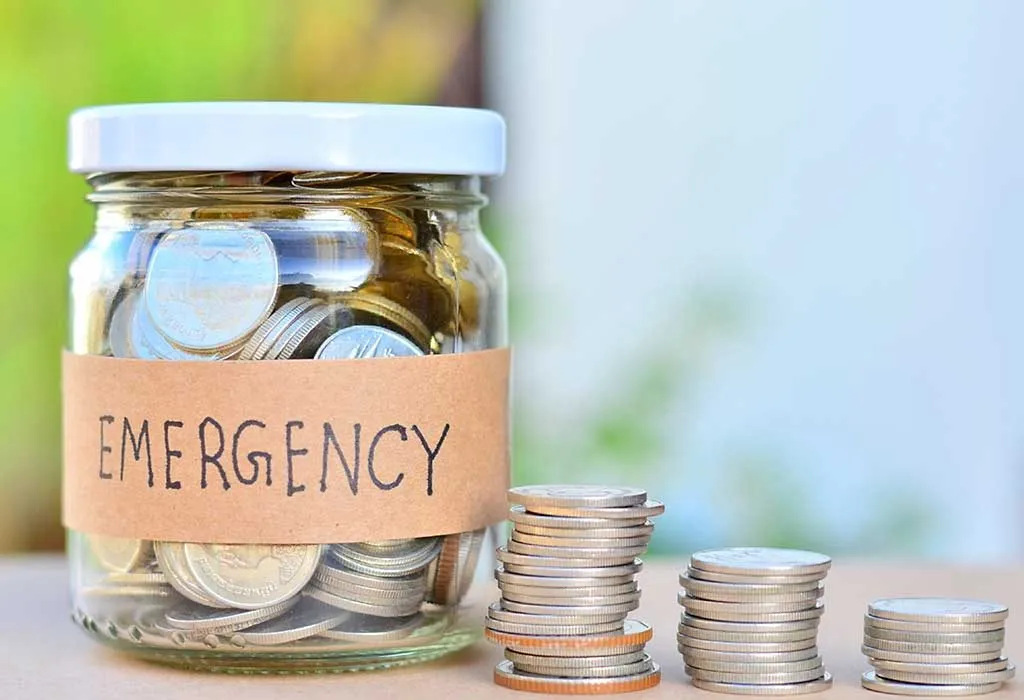 Learn About Advantageous Government Schemes
Periodically, the Government of India rolls out schemes benefitting expecting mothers and newborns that alleviate any financial burden and provide access to good medical facilities. For instance, the recently-launched Surakshit Matritva Aashwasan or SUMAN scheme provides free healthcare to pregnant women, new mothers, and newborns. Pulse Polio and PM Jan Dhan Yojana are other beneficial schemes to consider. These schemes, in combination with maternity leave of up to 26 weeks as per the Maternity Benefits (Amendment) Act, can help you ease into parenthood and enjoy the process instead of being stressed.
Earmark Investments Instead of Taking Loans
On making a budget and noting the Government schemes available, you'll realise that arranging the necessary finance to raise a child is a goal that you can achieve confidently. That said, how you go about doing this is crucial too. By investing right from when you're planning to have a child, you can ensure that you have the necessary amount at every stage of your child's life. With sizeable maturity proceeds available periodically, you'll never feel the need to take a loan to provide your child with an exemplary upbringing.
To make your savings grow substantially, it's best that you create a balanced portfolio that includes high-yield instruments such as stocks and mutual funds, as well as safe instruments that offer substantial, assured returns, such as the Bajaj Finance Fixed Deposit.
The outright advantage of picking an asset that carries ICRA's and CRISIL's maximum stability ratings, MAAA and FAAA respectively, is that you get guaranteed returns at a rate of up to 8.35%. In fact, you can forecast your returns precisely by using an FD calculator.
To understand how this instrument can bolster your efforts, take a look at your returns as a regular investor when you park Rs. 10 or Rs. 20 lakh for a period of 5 years and opt for proceeds at maturity only.
| | | | | |
| --- | --- | --- | --- | --- |
| Deposit (Rs.) | Interest rate (%) | Tenor (years) | Maturity proceeds (Rs.) | Growth of investment (%) |
| 10,00,000 | 8.10 | 5 | 14,76,143 | 47.6 |
| 20,00,000 | 8.10 | 5 | 29,52,286 | 47.6 |
Now that you know how to prepare for a child financially, you have no reason to fret. Whether it is opening an FD, evaluating insurance plans or looking for lucrative investment options, an early start is the best way to ensuring a smooth, worry-free journey!