Best Texting or Chatting Apps for Kids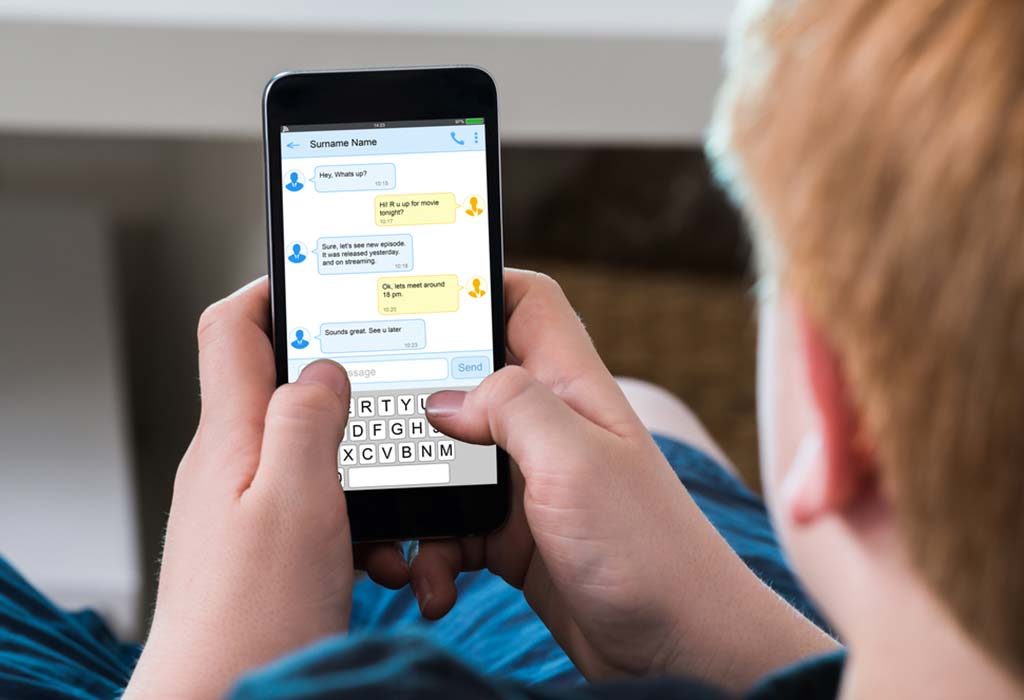 Whether offline or online, socialising is the need of the hour, and when it comes to online chatting or texting, numerous apps can be used. However, if you wish to know the best child-friendly or child-safe apps that your little one can use to connect with his friends, we have some of the best options short-listed for you! But first, let's understand why kids need chatting apps.
Why Do Kids Need Messaging or Chatting Apps?
You may wonder why it is necessary to look for separate texting apps for kids when a phone always comes with one or the other kind of default text apps. Here are some reasons why your kid needs messaging or chatting apps:
These child-friendly apps come with advanced features that can make chatting more fun and interesting for youngsters. These apps include features like read notifications, location sharing, free calling, better filters or stickers, and more.
Some of these have high privacy settings, which save their personal content. This means that the chats or the texts cannot be shared without their consent, thus providing better privacy and safety for the child.
Most of these third-party messaging apps allow data to be shared with other synced devices such as tablets, computers, smartphones, etc. iMessage is an exception in this case, but you will find other apps that provide this features.
iPhone Chatting Apps for Kids
Here are some best iPhone chatting apps for kids:
1. Line
With millions of monthly active users, Line is one of the best messaging apps for kids.
Platform: PC, smartwatch, iPad, iPhone, and Mac.
Features :
Offers timeline features, just like Facebook.
Offers encrypted chats.
2. Viber
This app boasts of approximately 1 billion users across the globe!
Platform: iPhone 5s and newer devices, and iPad.
Features:
Offers self-destructive chat options.
Offers encrypted messages that are also colour-coded.
3. Telegram
This is one of the best free texting apps for kids. Its makers have claimed that no revenue will be generated from its users!
Platform: macOS and iOS.
Features:
Chat history is stored in the cloud.
No limit on file size.
Chat messages are encrypted and secured.
4. Signal
If you are looking for high-end security and chat encryption, this is the app for you!
Platform: macOS and iOS
Features:
High-grade (military-grade) encryption.
Highly recommended by Edward Snowden, whistleblower and privacy advocate.
Android Chatting Apps for Kids
If you are looking for some friendly texting apps for android users, here are some of our top recommendations:
1. Pulse SMS
This is a great app for kids as it allows high customisation.
Platform: Phone, tablet, and web.
Features:
Send and receive text messages from all devices (paid subscription).
Additional and advanced features include spam blocking, advance search, and delayed SMS sending options.
2. Chomp SMS
This is one of the best messaging apps for kids as it comes with advanced features and many customisation options.
Platform: Latest versions of Android phones, tablets, and devices
Features:
Feature to stop the SMS while sending it.
Passcode lock apps.
Blacklisting and blocking.
3. Coffee
This app is specially designed for Android users!
Platform: Android
Features:
Quick replies, categorised into various categories to make texting simple and fast.
4. Mood Messenger
Fast, simple, and effective; this app can change the way people chat or text.
Platform: Android 4.4 and above.
Features:
You don't have to hunt for emojis as the app allows instinctive and predictive emojis.
The app offers customised SMS and MMS options where you can choose the font style, font size, background, smileys, and emojis for sending texts and media.
5. WhatsApp Messenger
This is undoubtedly a safe texting app for kids that is trusted and used by many.
Platform: Mac/PC, Android, iPhone
Features:
End to end encryption for utmost security and privacy.
Users can send text, voice messages. They can make video calls, too.
They can share documents, images, etc.
It is important to keep the app updated to enjoy the latest features of the app.
6. Textra SMS
This is a great app for users who are looking for a highly customised messaging option!
Platform: MightyText, Pushbullet, Android Wear, and Android Auto (car)
Features:
SMS blocking
Quick replies
SMS scheduling
Light, dark and auto-night modes.
Video Chatting Apps for Kids
With the recent pandemic hitting the world, video chatting has become a saviour for kids, in not only keeping them abreast with their school curriculum but also in connecting with friends and family. Here are some video chatting apps for kids that you can try:
1. Zoom
With millions of users worldwide, Zoom has become one of the most preferred videos conferencing tools for people of all age groups.
Platform: Windows, macOS, Android, iOS
Features:
The app allows up to 40 minutes of free video calling.
There is also a provision of exercising parental control on video calls to avoid getting calls from strangers.
2. GoTalk
This app does not require any signup or installation for people you invite for a video chat.
Platform: Mac, Android, and Windows.
Features:
The app's free version allows up to three people in a video call.
Just a link is required to be shared via message or social media for friends or family to join a group video chat.
This is a perfect app for younger kids who are not very tech-savvy.
3. HouseParty
It's an interesting and fun video calling app for children that allows them to play games while chatting with their friends or family.
Platform: iOS, Android, and macOS.
Features:
This is a free app; however, you will be required to pay for some additional features such as playing games.
The app is fairly simple and easy to use for kids.
4. FaceTime
This preinstalled app on iPhones, iPads, and Macs is great for video calling with family and friends.
Platform: iOS
Features:
Offers HD quality video calling experience.
Fun features of the app make video calling a fun experience for kids.
Group calling experience can be enjoyed on this app, too.
5. Booyah
The app is an extended WhatsApp messaging app.
Platform: Android
Features:
Allows you to chat with multiple people at one go.
Just a link needs to be sent for a call, and there is no requirement of any sign up for the guests.
Contacts from other platforms such as Facebook, Snapchat, Instagram, etc., can be easily imported to the app.
Other Chatting Apps for Kids
Here are some more kid-friendly texting apps you can try:
1. JusTalk Kids
The app is one of the safest texting and messaging app for kids as it does not allow calls or messages from strangers.
Platform: iOS and Android
Features:
It is passcode protected.
It does not require a phone number for chatting.
It allows for blocking profiles.
It does not allow any requests from strangers or any calls or messages from people that the parents have not approved.
2. Facebook Messenger Kids
This app allows parents to have the utmost control over app usage.
Platform: iOS, Android, Web, Windows, and macOS.
Features:
Offers kid-friendly stickers and emojis
Messages cannot be hidden or deleted.
Sleep mode can be set to limit usage.
All the contacts have to be manually approved by parents before the child can chat with them.
3. Skype
One of the first video chatting apps, Skype is also a great parent-child messaging app!
Platform: Windows, Linux, Android, and iOS.
Features:
People who are on your contact list can contact your child.
Information such as gender, date of birth, age, etc., is hidden in the profile.
Your child's name will not pop on the search engine until or unless it is an exact match.
You can create your child's account under your own Microsoft account to provide access to this app.
4. Google Hangouts
This app is a great choice if your kid is under 13 as the app allows you to make an account with parental control!
Platform: Mac OS X, Windows, and Linux.
Features:
You can manually add specific contacts to the account.
You can change the privacy settings where strangers will not be able to send any requests to your child.
The app does not allow individual messages to be deleted.
5. Airtime
Another fun chatting app for kids, Airtime allows the kids to chat as they watch TV shows, movies, or YouTube videos.
Platform: Android and iOS.
Features:
Kids can share photos, listen to music, share videos, share TV shows that they are watching. There is also a feature of customising the screen with animated stickers of kid's choice.
Parents can also create a private room for chatting.
It is very normal for parents to worry about their child's safety, especially when it comes to networking for communication on social media. Keeping an eye on your child's social media activities all the time may not be feasible, but you can always educate and update your child about various threats on such platforms and keep himself safe. We hope that the above-mentioned apps will help ease some of your woes while helping your child stay connected safely and securely!
Also Read:
Learning Apps for Children
Language Learning Apps for Children
Maths Learning Apps for Children
?>