Baby Lullaby Lyrics – Itsy Bitsy Spider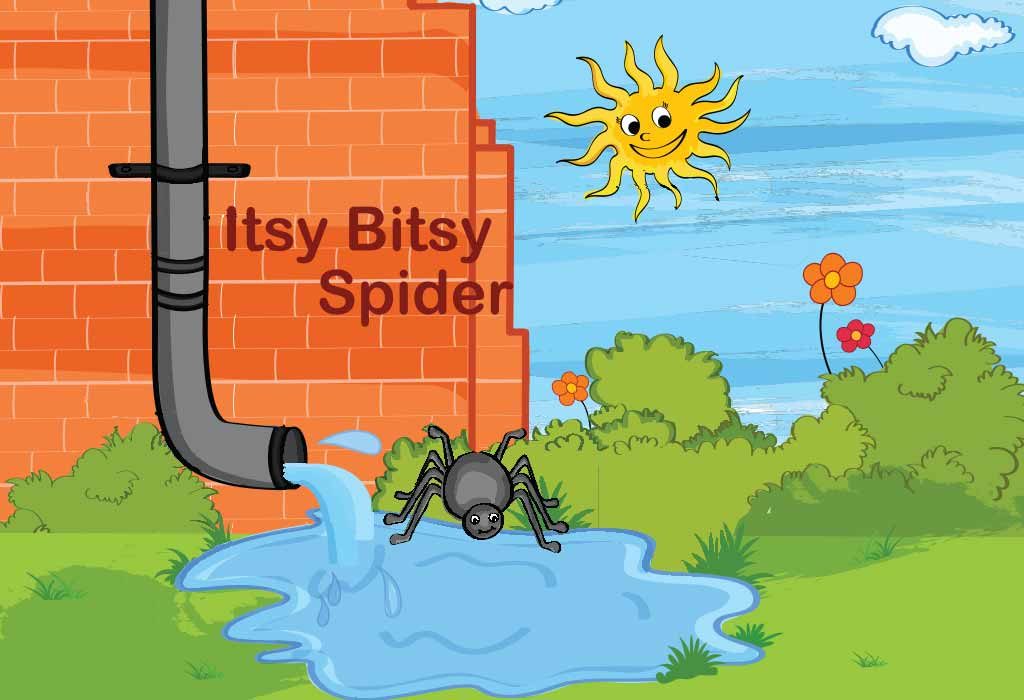 In this Article
Itsy Bitsy Spider is a finger-play rhyme for children. It tells the adventures of a spider who is going up and down a pipe, as the weather is changing. The kids have to mimic its movements while singing the rhyme, a very important and entertaining activity, which helps to improve their manual dexterity. This classic song comes with accompanying actions. Babies and toddlers will love learning to follow the spider on his adventures!
'Itsy Bitsy Spider' – Lyrics
The itsy bitsy spider
Climbed up the water spout
Down came the rain
And washed the spider out.
Out came the sun
And dried up all the rain
And the itsy bitsy spider
Climbed up the spout again
Itsy Bitsy Spider originated from unknown sources and made its first appearance in the year 1920. The song has also appeared in Mike and Peggy Seeger's collection of American Folklore songs for kids as well as Maxwell Slutz Stewart's 1995 book The Growing Family – A Guide for Parents. The "Itsy Bitsy Spider" is also known as the "Incy Wincy Spider" in some countries.
The lyrics of the song make use of various gestures to show the movements while reciting the song. Reciting the poem is a really good way to improve children's dexterity and literacy skills at the same time.
?>