Arrowroot for Babies – The Ideal Baby Weaning Food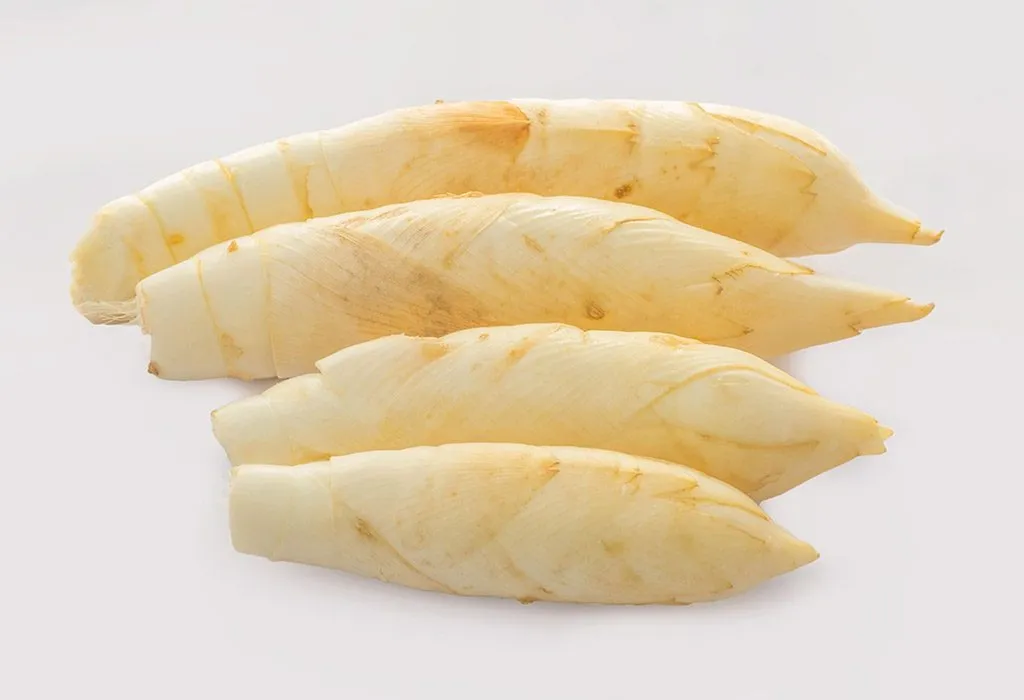 After the birth of a child, the mother's milk is the only food which is fed to the baby and is the primary source of nutrition and minerals during the early days. The baby will have to be weaned off breast milk eventually and will need a worthy substitute that can gradually replace the mother's milk and continue to provide the necessary nutrients at the same time. Arrowroot for babies is also one of the best baby-weaning foods. It has amazing nutritional and therapeutic benefits for kids, and most parents, therefore, add it to their little one's diet. Let's read more about arrowroot in the article given below.
What Is Arrowroot?
Arrowroot, also known as maranta arundinaceae in scientific terms, is extracted in the form of starch from the roots of tropical plants such as the arrowroot plant, tapioca, kudzu and cassava. It is an easily digestible food that is low in calories and high in essential nutrients. This makes arrowroot an excellent food choice for babies, especially when transitioning from breast milk to other food items.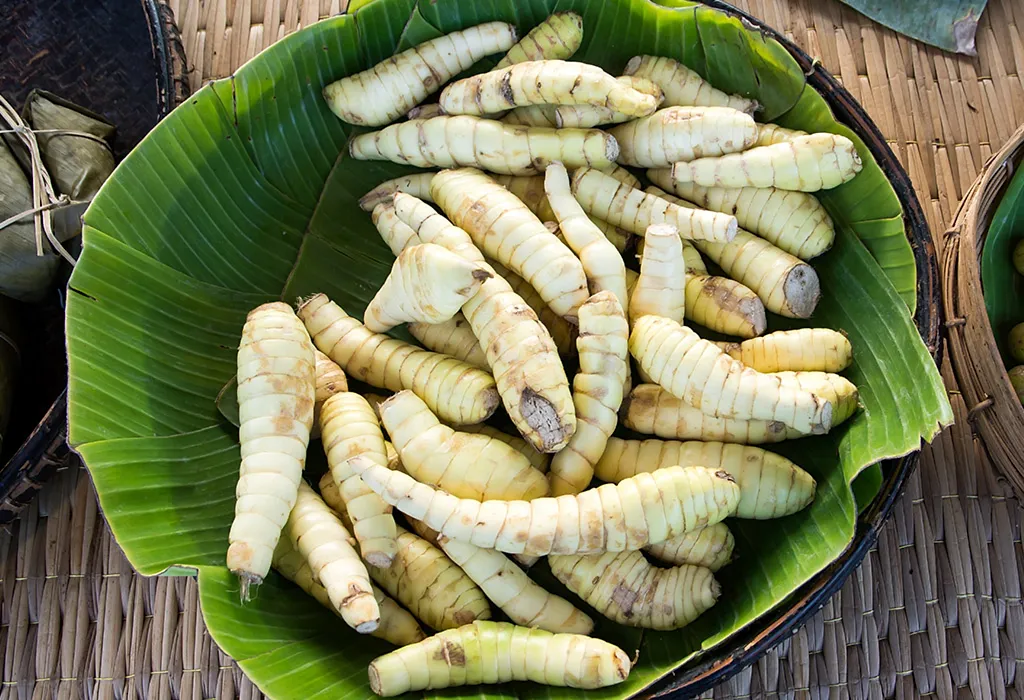 Nutritional Value of Arrowroot
Arrowroot is a power-packed food item which contains B vitamins such as thiamine, riboflavin, niacin, and pyridoxine, which help the body in the conversion of energy from nutrients. This superfood is also rich in other minerals like magnesium, zinc and iron, which help in the normal functioning and growth of the baby.
Is Arrowroot Good for Babies?
Being gluten-free ensures that arrowroot does not cause any allergies to the baby. Arrowroot is easily digestible and aids in smoother bowel movement. It is easily available and is completely safe for the baby's consumption.
When to Introduce Arrowroot in Your Baby's Diet?
Arrowroot can be added to a baby's diet when they start eating solids, around the age of six months.
Benefits of Arrowroot for Infants
Arrowroot has many benefits for kids. Here are some arrowroot powder benefits for babies.
It helps in maintaining a healthy stomach as it is easily digestible and also helps in curing diarrhoea. It is also used as a medicine for dyspepsia, bronchitis, cough and weakness.
Its application onto a sore, cuts, rash or painful gums in the mouth will provide instant relief to the baby from pain and burning sensation.
Insoluble fibre in arrowroot helps regulate the bowel while keeping constipation at bay.
Arrowroot flour helps in teething too. Crackers or biscuits made using arrowroots are a perfect replacement for plastic or wooden teethers.
Arrowroot for Teething
Teething usually begins when the babies are six months old. The growth of teeth from the gums can cause pain and irritation to the baby. Chewing or biting on something during this period provides relief from irritation. Arrowroot bhakri or khakra can be a great substitute for the plastic toys which are given to the kids to chew on.
Preparing Arrowroot Powder for Infants
Arrowroot can be administered to the baby in many ways. Following are arrowroot powder recipes for babies:
Arrowroot powder can be mixed with breast milk into a paste and fed to the baby.
Arrowroot can be fed in the form of porridge or jelly to the baby.
The powder can be mixed with purees of vegetables such as beetroot, sweet potato or carrot. You can add some salt and butter to make the mixture tasty for your baby.
Arrowroot, like corn starch, is a thickening agent and is the first step towards introducing the baby to a solid form of food.
How to Include Arrowroot in Your Baby's Diet?
Arrowroot can be mixed with milk and jaggery or palm sugar to improve the taste of the mixture before giving it to the baby.
Arrowroot powder can be added to weaning foods, like rice water and barley water.
Arrowroot can be added to mashed or pureed vegetables and fruits.
Arrowroot porridge can be given to a child above six months of age.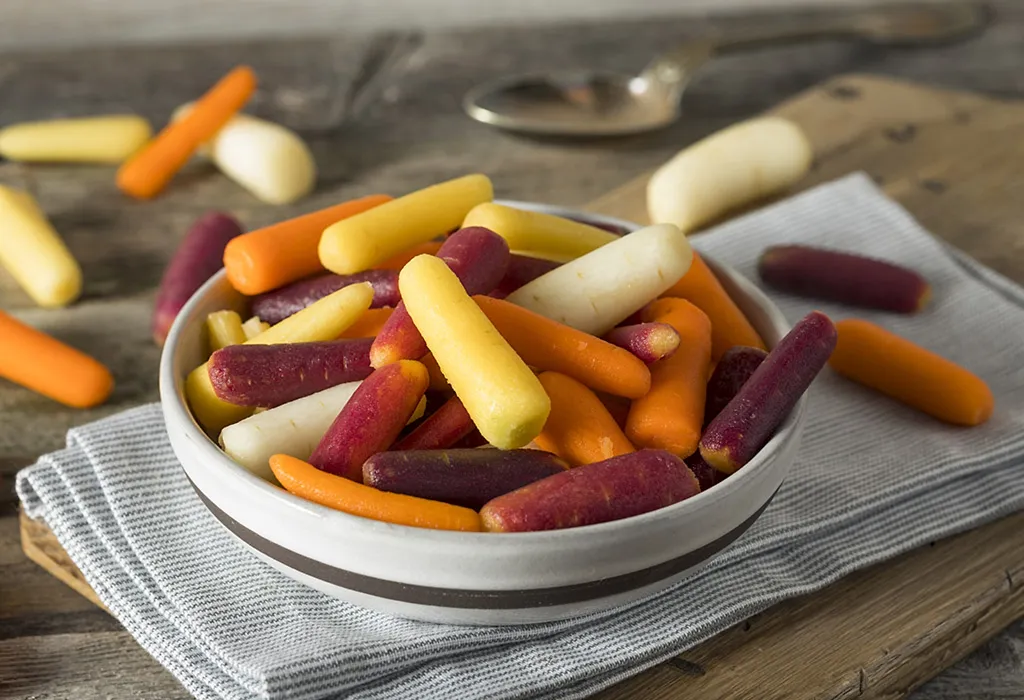 Delicious Arrowroot Recipes for Babies
Here are some delicious arrowroot recipes for babies you can try.
1. Arrowroot Porridge
Ingredients
1 tbsp arrowroot powder
½ cup powdered jaggery
2 cups water
How to Cook
Take a tablespoon of arrowroot powder and add a cup of water, along with half a cup of jaggery powder.
Heat this mixture for two to three minutes.
When you see a thick fluid with a jelly-like consistency, switch off the flame and serve it to your baby.
Feeding Arrowroot Porridge
After preparing the arrowroot porridge using the above recipe, cool it down first. Enhance the taste of porridge for your baby by adding shredded coconut to it.
2. Arrowroot Biscuits
Ingredients
¼ cup butter
½ cup brown sugar
1 whole egg
½tsp vanilla paste
1 cup gluten-free flour
½ cup arrowroot flour
½tsp baking powder
¼tsp salt
How to Cook
In a bowl and mix butter and sugar and add egg and vanilla paste to it.
Stir the remaining dry ingredients and add them to the above mix.
Roll the mixture to a flat sheet and cut small round pieces with the help of cookie cutters.
Prick or press with a fork for decoration.
Bake it a 175°C for 8-10 minutes.
Keep the baked biscuits aside to cool down and store them in an airtight container in a refrigerator.
FAQs
1. Are There Any Side Effects of Giving Arrowroot to Babies?
No studies prove that there are any side effects of arrowroot. But then, excessive consumption of it can cause discomfort and constipation due to its ability to increase faecal bulk.
2. Can You Give Arrowroot to Your Three-Month-Old Suffering From Constipation?
Babies are very sensitive and cannot digest everything easily. But do check with your paediatrician before giving arrowroot to babies.
3. Does Arrowroot Stop Diarrhoea in Babies?
Yes, arrowroot can help treat diarrhoea in babies.
While there cannot be a substitute for the mother's milk for the baby, arrowroot is an ideal replacement for the same when the baby needs to be weaned off breast milk. Its benefits for the stomach and high nutritional content make it perfect for a baby. It is a rich source of folic acid, calcium, and fibre, and is ideal for baby weaning.
References/Resources:
1. Feeding Guide for the First Year; stanfordchildrens.org; https://www.stanfordchildrens.org/en/topic/default?id=feeding-guide-for-the-first-year-90-P02209
2. J G Chopra, C A Gist; Food practices among Trinidadian children; National Library of Medicine; https://pubmed.ncbi.nlm.nih.gov/5953719/; December 1996
3. Arrowroot flour; nutritionvalue.org; https://www.nutritionvalue.org/Arrowroot_flour_nutritional_value.html
4. Ika Dyah Kumalasari, Eni Harmayani, Lily Arsanti Lestari, et.al; Evaluation of immunostimulatory effect of the arrowroot (Maranta arundinacea. L) in vitro and in vivo; National Library of Medicine; https://www.ncbi.nlm.nih.gov/pmc/articles/PMC3279578/; March 2012
5. Arrowroot flour; fdc.nal.usda.gov; https://fdc.nal.usda.gov/fdc-app.html#/food-details/170684/nutrients
Also Read:
Ginger for Babies
Giving Beetroot to Infants
Introducing Plums (Aloo Bukhara) to Babies