All in a Day's Game: 5 Fun Ways to Teach Money Management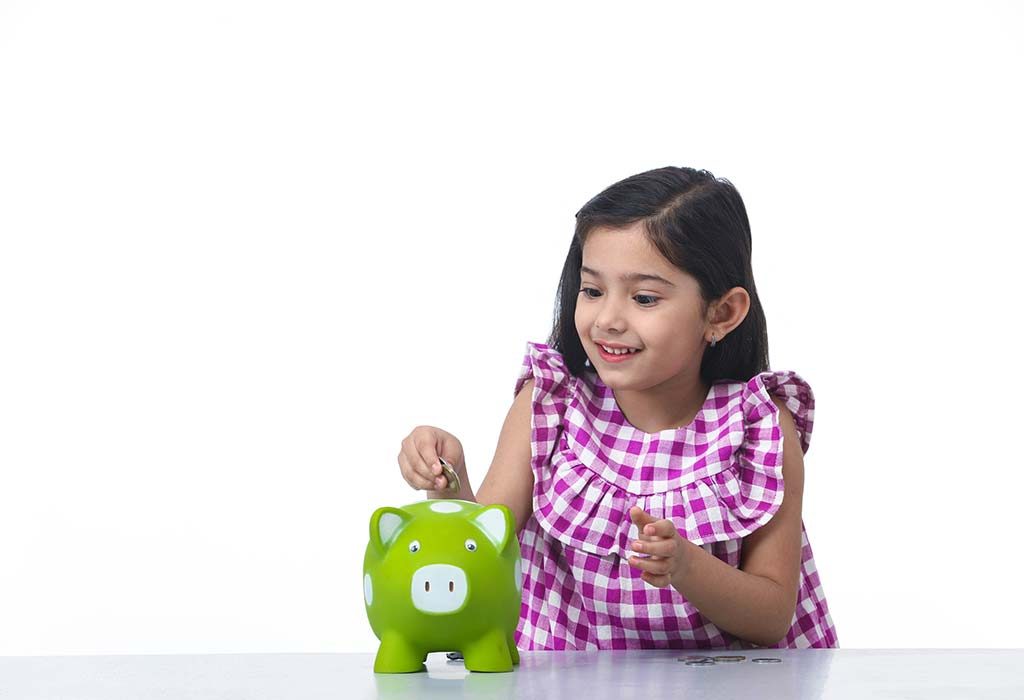 In this Article
Get ready to play games to teach kids about money in a fun way. Quick and easy to play, these games will capture your kids' imagination. With smart money management skills up their sleeve, you will see them handling money matters with flair and enthusiasm. Get set, go!
Money matters can be difficult to explain to preschoolers, right? They may have seen you pulling out coins and notes at their favourite stores, but are obviously quite dumfounded about the concept of money. Fortunately, with these interesting games that teach a thing or two about money, teaching them some essential monetary facts in an extremely friendly way is possible. Take a look.
5 Fun Ways to Teach Your Kids about Money
1. Introduce money magnets
Jazz up your fridge magnets with the money theme to attract your kid's attention. An interesting DIY activity for kids would be to attach self-adhesive magnets to the posterior side of one rupee, five rupee, or 10-rupee coins. Use a different set of coins and attach their other sides to the front of the magnet, so they can see the inscriptions on both the sides. When your child asks for a fruit or juice, ask for a 5 rupee or 1 rupee magnet in return.
2. Money to jump
Stash all notes in your wallet into an opaque sack and ask your little one to pull them out one at a time. Next, she has to read out the number printed at the corner to determine the number of times she needs to jump; a rupee denotes once, ten rupees means ten times, and so forth. You may like to mix it up with other activities like take giant steps, balance on one foot etc.
3. Puzzle out money
Puzzle games to teach kids about money can be a good idea too. This tot-appropriate activity comprises sticking fake notes to thin cardboard, that are then cut into small pieces to create a puzzle. As your preschooler puts it back together, give her a real note for the purpose of later recognition. With regular play, you may start seeing her identifying the currency at the checkout counter, and how!
4. Sorting and saving
If your little kid loves to sort out things then one of the finest money management games for kids involves the same too. Though a not-too-challenging game, this activity helps them play with different piles of coins. Write the numerical 1, 5, and 10 on three paper cupcake liners with bright coloured ink and hand your preschooler a lot of spare change in a jar. You'll soon have your change sorted into the right cups.
5. Pretty cash
Teaching your tot to create her own currency is another great game for kids about money! Once your darling has her own idea and design, hand-drawn counterfeit notes will start flowing your way. Encourage her to draw a face, present a pattern alongside, and add a number to make fake notes fetch her various goodies.
So, what are you waiting for? You will love every moment of these games to teach kids about money, with challenges that can be made more difficult for greater fun!