9 Must-have Bras for Every Mom for Every Outfit or Occasion!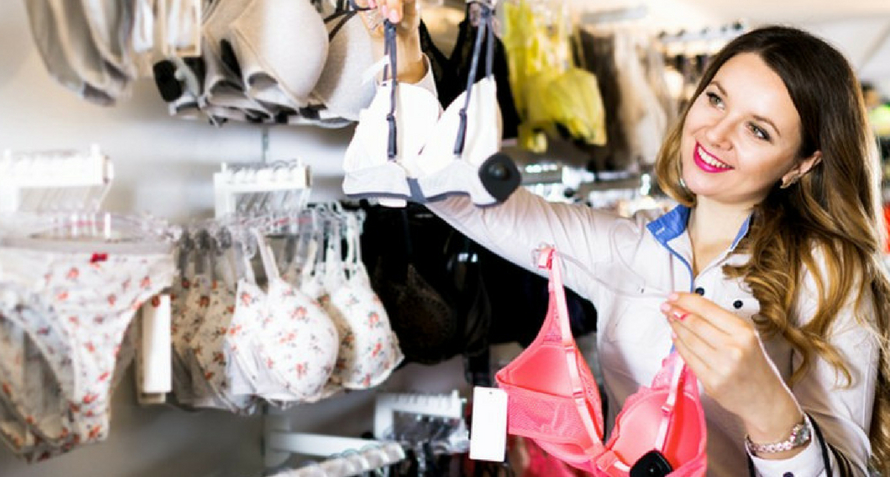 In this Article
Baffled by the array of lingerie available today? Don't know what to pair with what? Worry not! Find here everything you wanted to know about must-have bras but didn't know whom to ask. Get your shopping shoes out and put together a lingerie drawer that'll be a wardrobe asset.
Bras come in various shapes and sizes, but the types matter too! We may be used to depending on that go-to bra that works for all outfits – but as it happens, different clothes need different bras to go underneath it, to really show off that outfit and there are always a few faithfuls you can't do without. These must-have bras are the backbone of your wardrobe and keep your clothes and your silhouette looking spot on at all times.
9 Types of Bras Every Girl Should Know About
Here's a list of essential bras that'll never turn obsolete in your lingerie section.
1. T-Shirt Bra
Also called the seamless or contour bra, the t-shirt bra adds rigidity, and acts as a minimizer. It also 'disappears' and don't show any bumps or lumps under the fabric in form-fitting or clingy fabric. Perfect for the well-fitted t-shirts and tops, the t-shirt bra is a must-have
2. Underwire Bra
The wire that is sewn into the underside of the bra-cup rounds the shape of your breasts and provides support, while also providing a structure. This bra is loved and hated in equal parts but the key lies in finding the right one with the wire in double or triple wrapped casings.
3. Push-up Bra
If you have gone through most of your life wishing for a voluptuous figure that models possess, here's the cheat sheet for you. A push-up bra is one of the different styles of bras that enhances your figure by giving you a firmer and fuller bust-line, not to mention a killer cleavage. Pair this bra with clothes that have a V or plunging neckline and feel sexy on that dinner date with hubby. What's more, this is also perfect for new moms who're battling the issue of disproportionate and sagging breasts post pregnancy. This bra will give that extra lift to your breasts as well as your confidence.
4. Sports Bra
Whether you're trying hard to torch that post-baby fat or like to go for a little run on the treadmill to stay fit, a sports bra should definitely figure on your list of important bras. Any high or low impact exercise routine cannot be done without the support of a sports bra. This bra holds on to your breasts and prevents them from getting injured and sagging. Put the same effort you take in picking out the perfect sports shoes while selecting innerwear – your workout can only be as comfortable as your bra!
5. Balconette Bra
The cut of the bra reveals more of the top and inner parts of the breasts, and the straps are wide-set to show more shoulder skin. The balconette bra has a variant – the demi cup bra that has an even lower cut and is perfect for low neck tops!
6. Strapless Bra
Like the name suggests, this bra comes sans straps. Armed with this kind of bra in your kitty, you wouldn't have to worry about peeping straps. Make sure you pick one that has a rubber outline for a perfect fit that sticks to your skin just right. Perfect for those cold-shoulder tops, choose a bra with one band size smaller and one cup size larger than your regular measurements.
7. The Convertible Bra
This one's quite a versatile star in the lingerie department. If you prefer making sensible purchases for your everyday bras, a convertible bra can be just the thing for it can be easily converted from a regular to a strapless to a T-back bra. You can wear anything from a racer back top, a halter dress or a boat neck blouse easily.
8. Sticky Bra
As the name suggests, these bras stick on with adhesive to the skin. Support and coverage in the front, sexy in the back! These bras are perfect for tops with a lot of cuts, plunges or skin -show, but the biggest drawback is that these bras don't provide any support to the breasts. Still a must for those date night outfits!
9. Nursing Bra
While it is a good idea to have different bra types in your lingerie drawer, its important to realise that once you've had a baby, you will be spending a good amount of the day nursing your child. Designed to accommodate your pregnancy breasts, nursing bras offer plenty of room and support, as well as tending to your nursing needs. You need a nursing bra that allows you to unfasten the cups from the top to reveal the breast. New mums, don't forget to invest in a couple of these bras to stay comfortable and free while nursing!
While it is a wise move to have these kinds of bras at your disposal, there's no reason not to indulge your whims in picking up a pair or two of sexy lacy bra and panty sets too. Don't forget to pick a bra in a nude colour to go with cream lace tops and dresses in light colours. With these bras in your intimate arsenal, you'll always have the right bra to go with your outfits.
Well, there you have it! Keep yourself equipped with a couple of these beauties so that your 'girls' can have all the love and support they deserve!