8 Awesome Leaf Art and Craft Ideas for Kids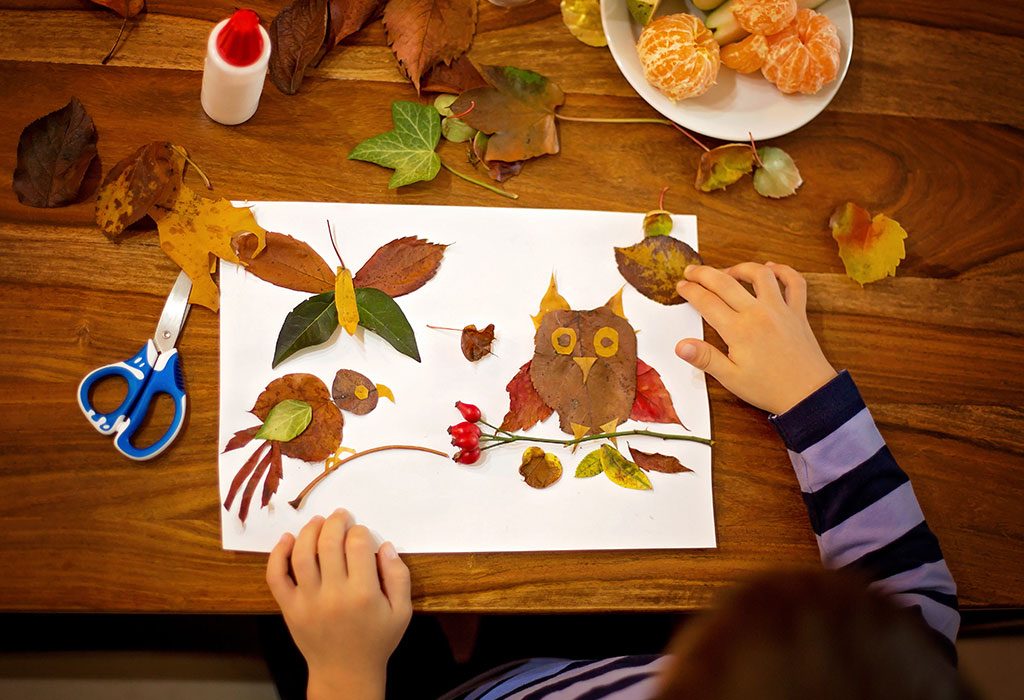 In this Article
The best part about Autumn is the bunch of leaves that are scattered everywhere on the ground. You go to your garden or a backyard and it is full of leaves. And cleaning your backyard becomes a fun activity. These leaves in different colours look so pretty that you don't have the heart to throw them away. Kids love playing with leaves and if your kid has a creative side, you both can get busy and make beautiful items like cards, lanterns, and crowns using these leaves. Bring out your child's creative side and use these leaves for some fun art and craft activities that both you and your child will absolutely enjoy.
Easy and Creative Leaf Arts and Crafts for Children
With so many leaves around you, you will have a hard time choosing. But once you decide, try these leaf activities for preschoolers. Let your child appreciate and enjoy the beauty of nature with these fall leaf crafts for kids –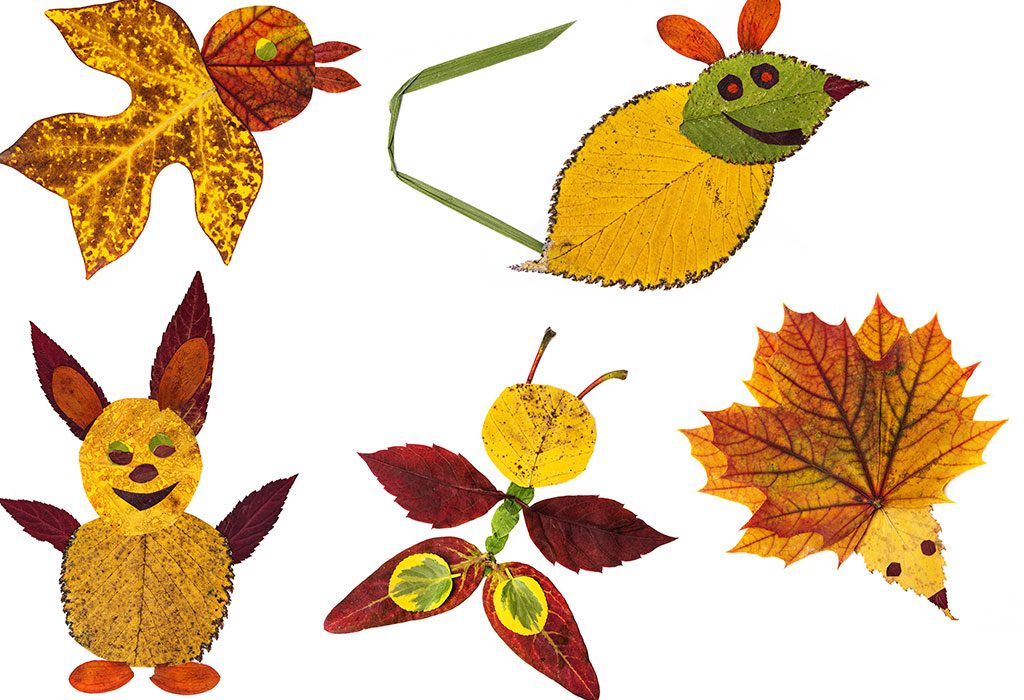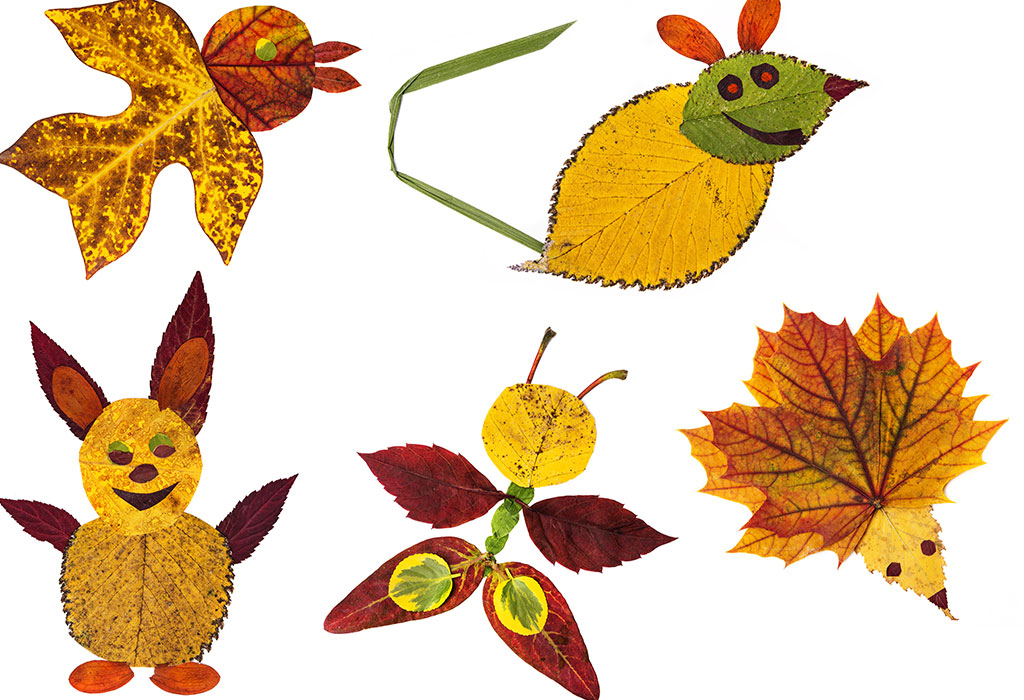 1. Animals With Leaves (Art)
Kids adore animals, so turning leaves into cute animal canvases is a great idea.
What You Need
How To Make
Collect different kind of leaves.
Make sure these leaves of different shapes, sizes, and even colours.
Place these leaves between the pages of a heavy book and leave it for a week or two.
After this, draw cute animal figures with the help of sketch pens or a colour marker.
Stick the leaves on the animal figures and your leaf animals are ready.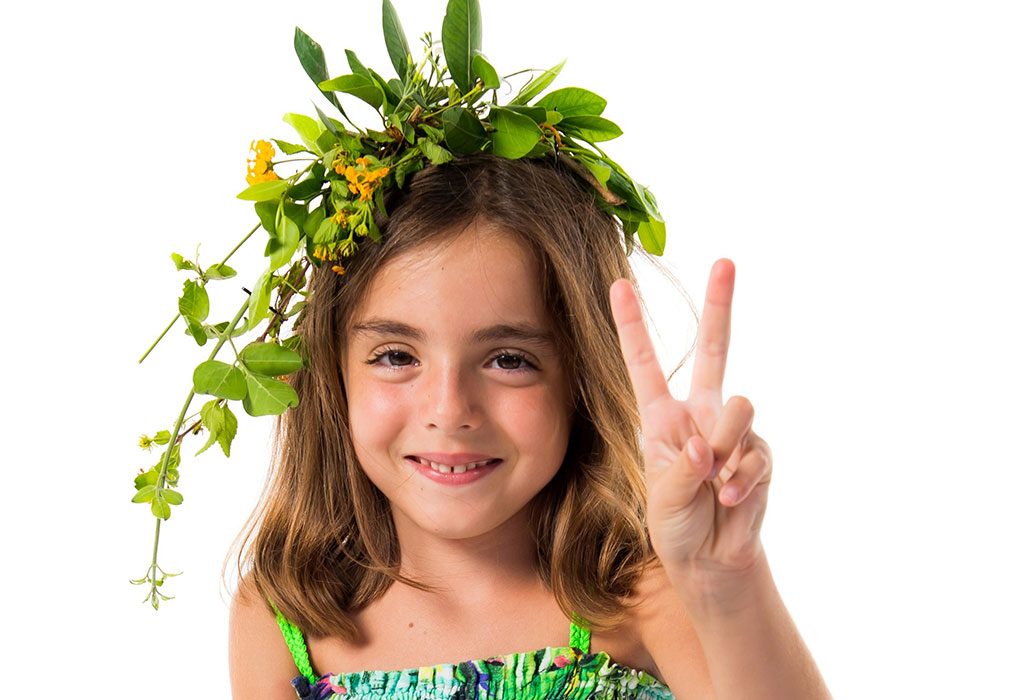 2. A Crown of Leaves (Craft)
Your child is royalty, so making a crown of leaves is only justified. Fun and interesting, here's how you make it –
What You Need
Leaves of different colours like yellow, green, brown, and orange
A strip of cardboard paper or a plastic hairband
How To Make
Take the strip of a cardboard paper and measure it to make sure it fits the size of your child's head.
Glue the ends together to make a hair band. You can use an old hair band for this as well, although that will look more like a tiara.
After this, start sticking the leaves along the strip of cardboard or hair band with some glue.
You can cut the leaves to make fancy shapes as well if you want.
Leave this to dry for half an hour, and your crown of leaves is ready.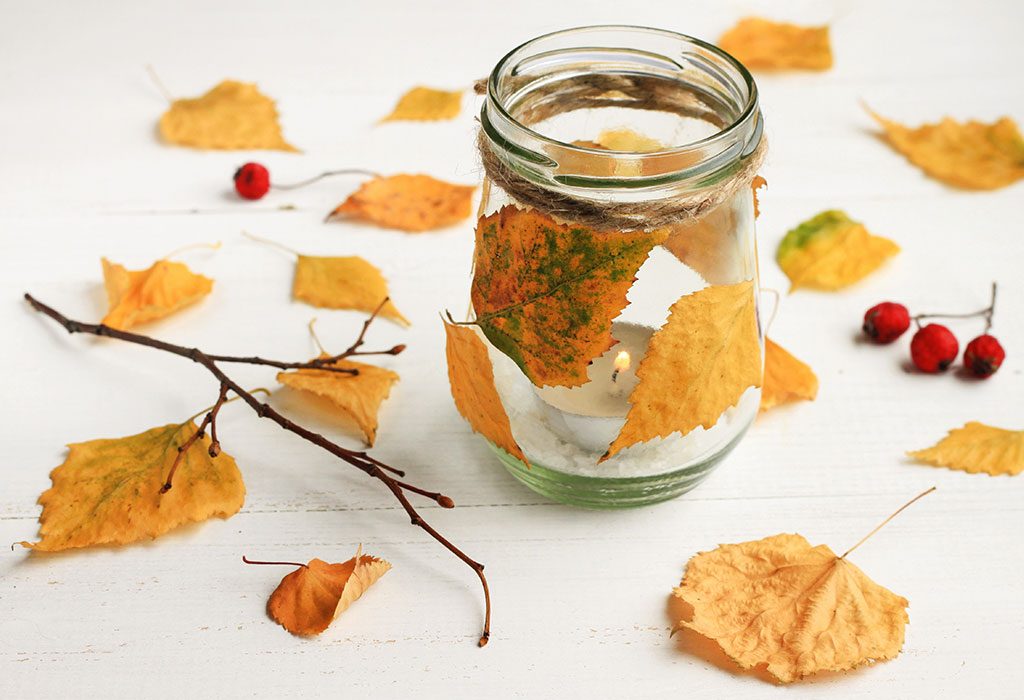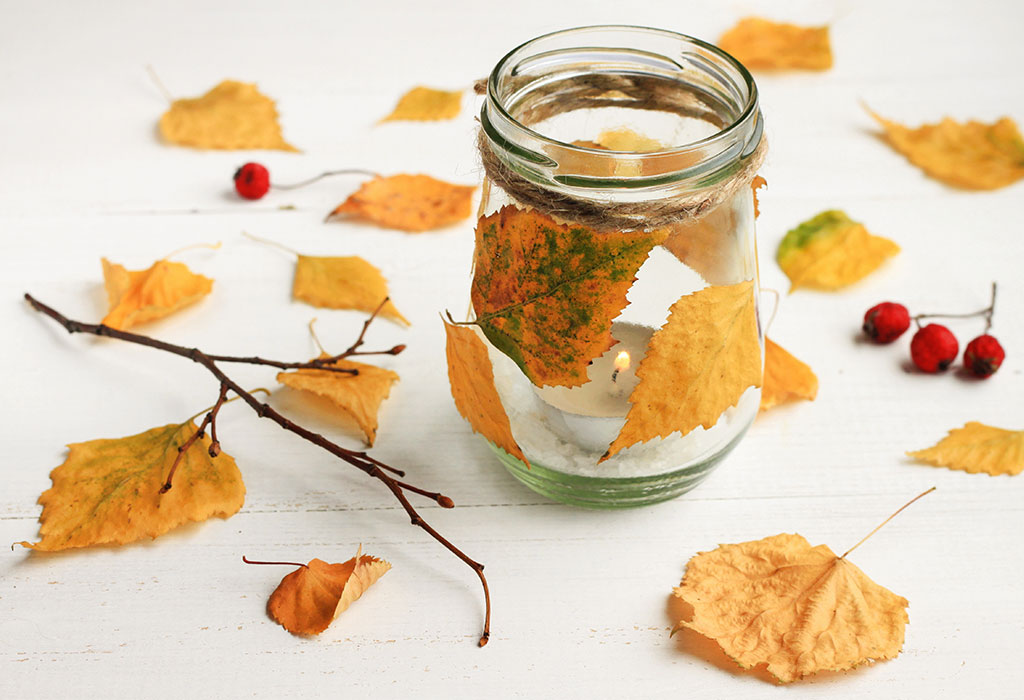 3. A Leaf Lantern (Craft)
A leaf lantern looks beautiful and is loved by kids of all ages. Teach your child to make a leaf lantern:
What You Need
A glass lantern or a mason jar
Fall leaves
Glue
How To Make
Just stick the fall leaves around the outside of the glass jar with some glue, and leave it to dry.
Light a small candle inside the jar, turn off the lights and look at the glowing bottle.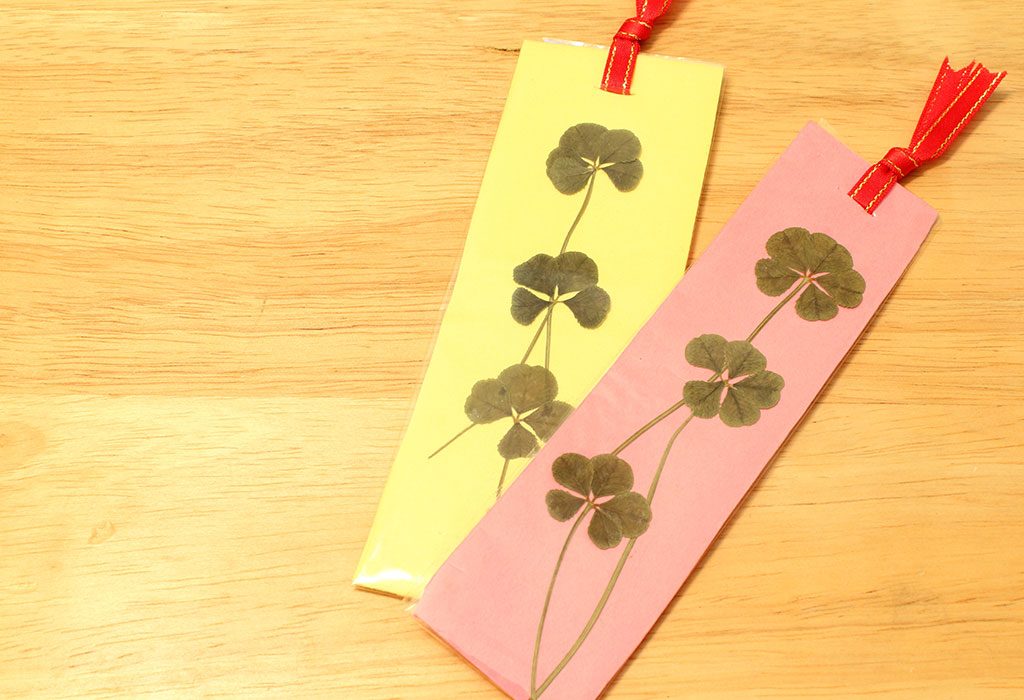 4. A Leaf Bookmark (Craft)
If your child loves to read and enjoys indulging in craft activities every now and then, then he will surely love this activity.
What You Need
Cardboard or ice cream sticks
Leaves
Glue
Paint
How To Make
Cut the cardboard into strips that form bookmarks. You can use ice cream stick as well.
You can cut the leaves into fancy shapes or you can follow a set pattern, as shown in the image. You can opt for simple shapes like circles, squares, and triangles.
Paste these leaves on the cardboard strip using glue.
To make it more colourful, bring out the artist in your child and ask him or her to paint the bookmarks.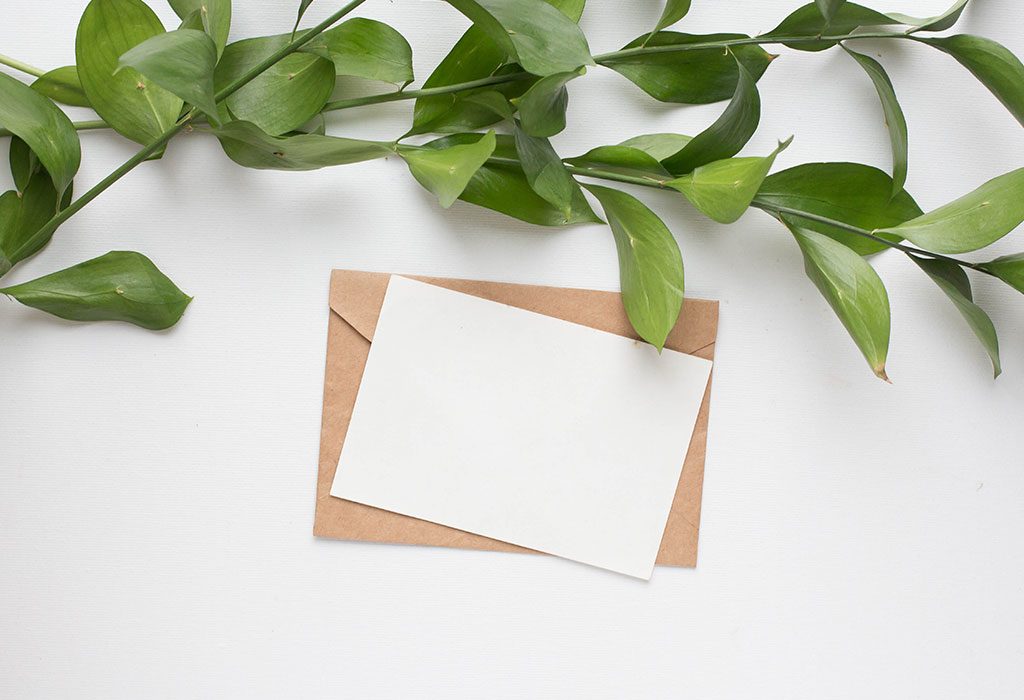 5. Leaf Greeting Cards (Art)
If a loved one's birthday is around the corner, you can now make your very own greeting card. Try this leaf greeting card.
What You Need
Cardboard
Glue
Paints or sketch pens
leaves
How To Make
Cut the cardboard to the desired size. You can either go for the standard size or go ahead and use the entire cardboard.
Paint the cardboard with a background colour of your choice. Collect a few leaves, and stick them on to the card.
You can draw figurines around or on the leaves.
To make this look fancier, you can sprinkle some glitter on the leaves. Use glue, so you make sure it stays.
Stick these leaves onto your greeting card.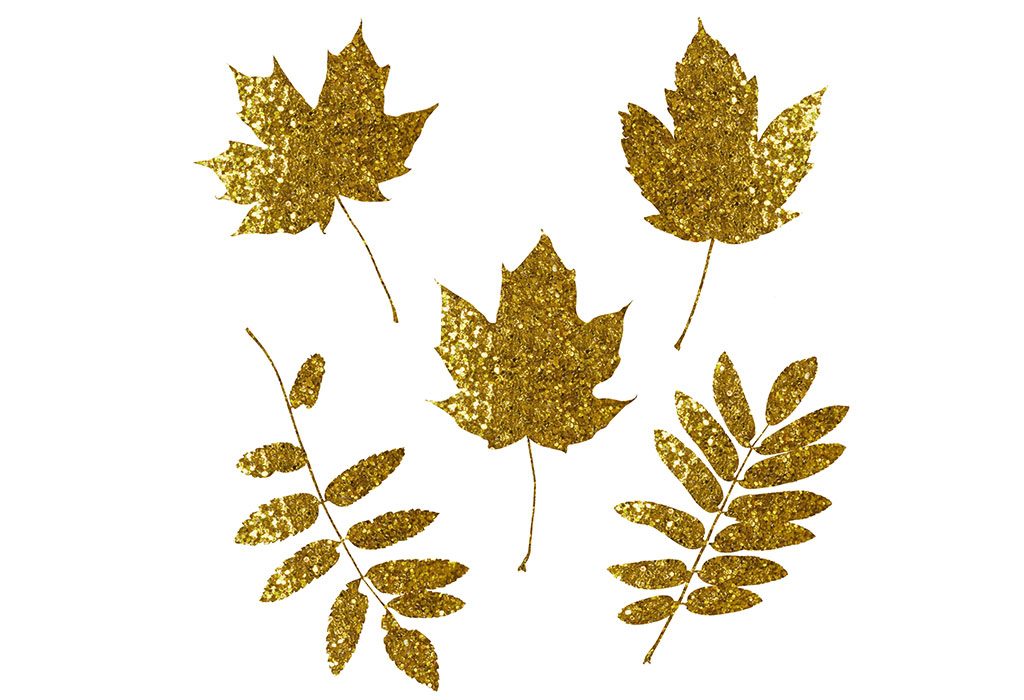 6. Glittered Leaves (Art)
Kids love playing with glitter. You can ask your child to make glittered leaves; he will simply enjoy it!
What You Need
How To Make
For this one, use a brush to paint some glue along the surface of the leaves.
Sprinkle the leaves with different colours of glitter, from gold and silver to red and blue. Your glitter leaves are all set.
These leaves are best used to make crowns or tiaras.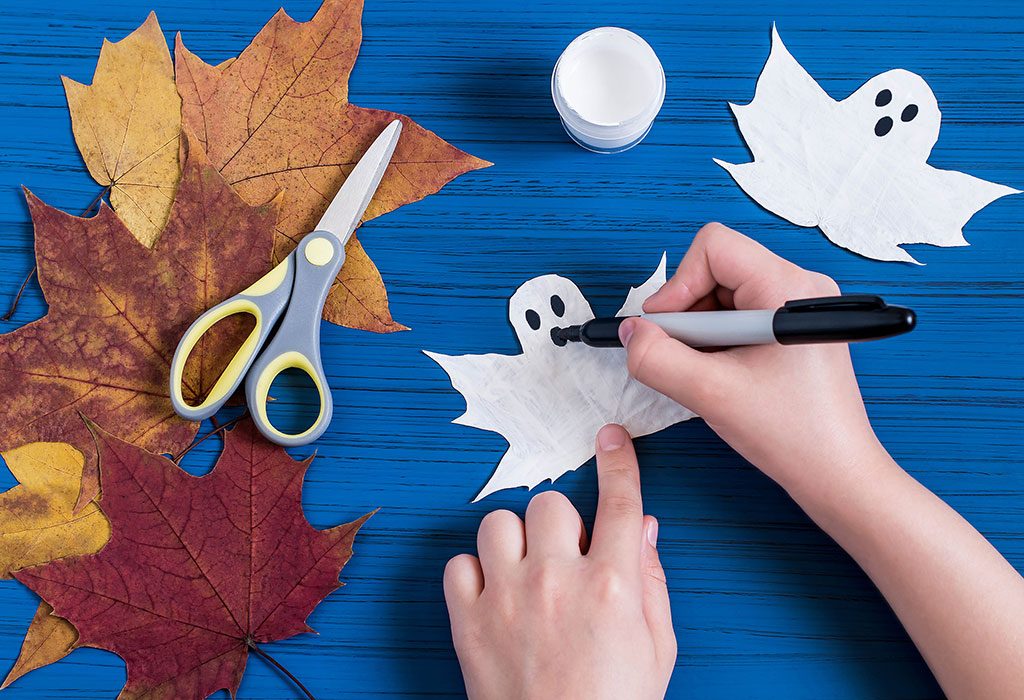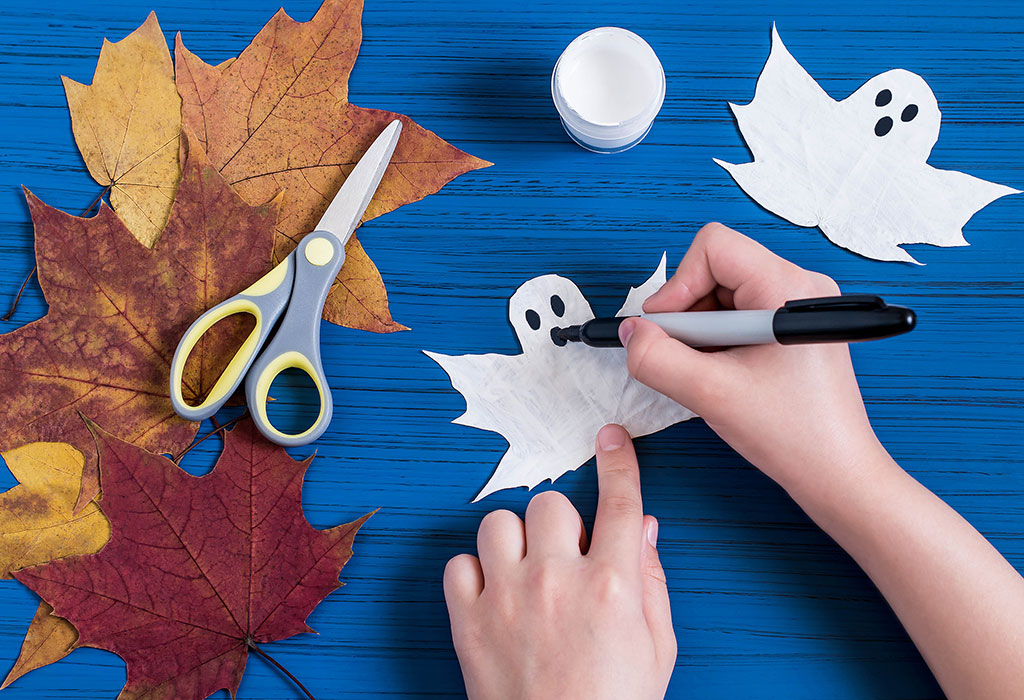 7. Ghost Leaves (Art)
This art activity is so much fun. Here's how you teach your child to make ghost leaves:
What You Need
How To Make
Collect different kinds of leaves, preferably big ones.
In a palette of paints or different bowls, fill some white acrylic paint.
Dip the leaves in the bowl. Let it dry for some time.
Once the leaves dry, use a black sketch pen to make eyes and a mouth of the ghost.
You can make a hole in the leaf and tie it with a thread right above the door to scare your siblings.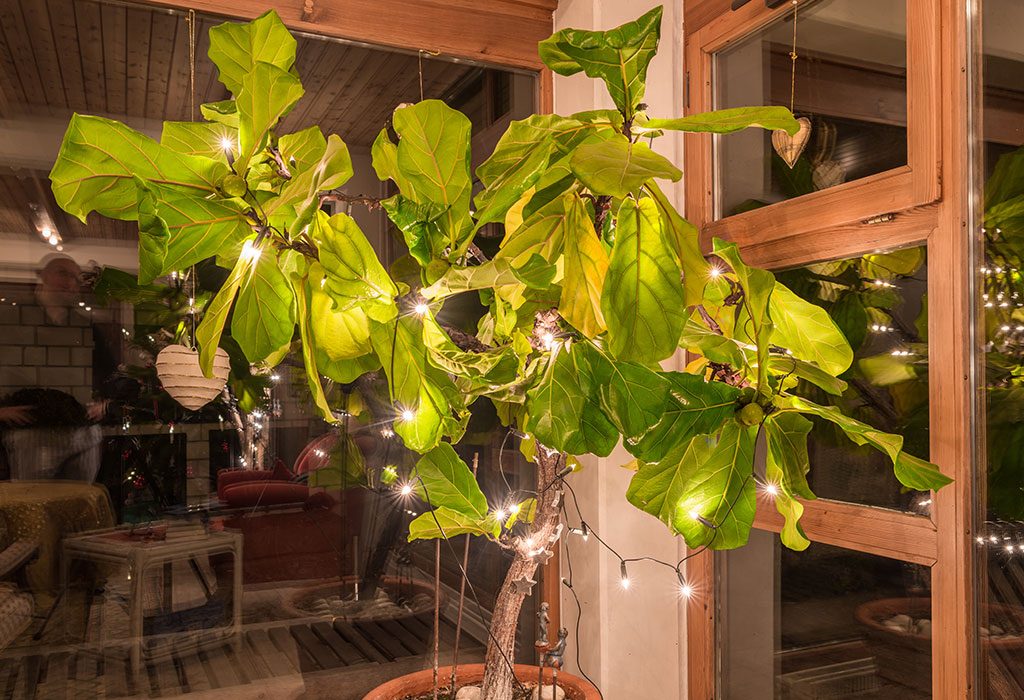 8. Fairy Lights With Leaves (Craft)
Nights are about to get beautiful with this craft idea. Perfect for cool autumn nights that make you want to be one with nature –
What You Need
Fairy Lights
Fall leaves
Glue
How To Make
Decorate your little one's bedroom with beautiful fairy lights and leaves.
Stick the leaves on the lights with some glue.
Make sure you use leaves of different colours, they'll look great against the lights.
Introducing your child to art activities is the best thing you can do for him. Art and craft activities are vital for the overall growth and development of the child, so make sure your child indulges in it. Children need to see nature for what it is – a thing of beauty that leaves you in a state of bliss. These DIY leaf arts and crafts for preschoolers and kids are the perfect way to introduce your child to nature, as well as to improve your child's creativity.
Also Read: Best Out of Waste Material Craft Ideas for Children