7 Hotel Booking Tips You Must Remember When Travelling With Your Baby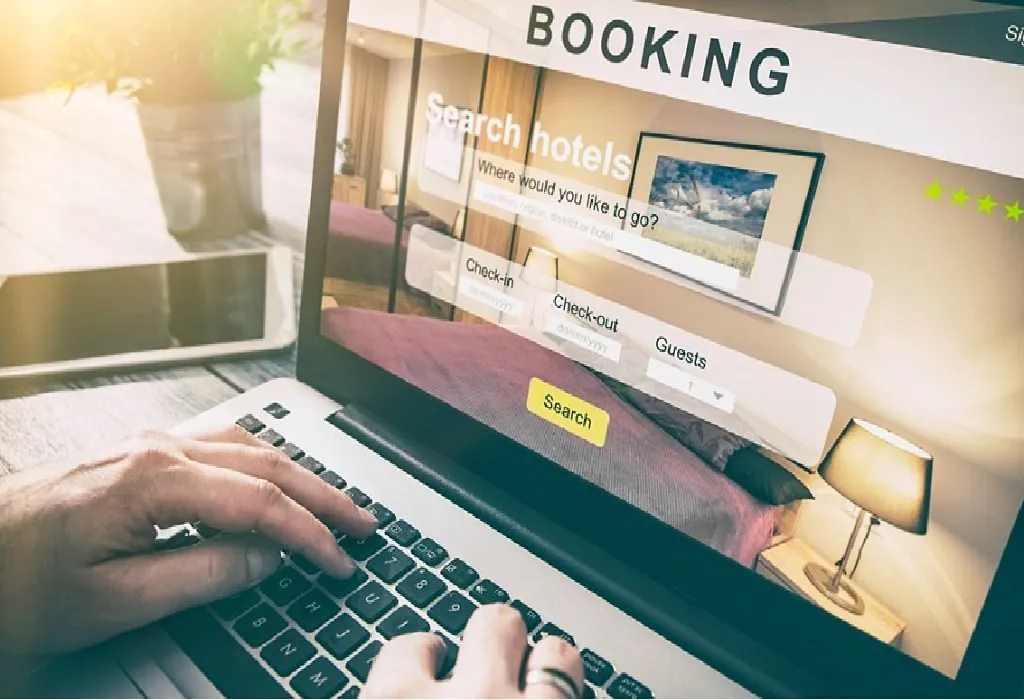 In this Article
Its summer time and many families around us are at this very moment planning their summer vacation! There is so much potential that this season has for fun, learning and good old bonding. If you have decided a destination for your holiday, you will now be looking for a hotel to check into. And if you are travelling with your little bundle of joy, this is one task that needs extra caution.
When booking a hotel, things are very different for parents than they are for couples or individuals. There is a lot that a baby needs and demands, so tiny though he/she is! Your chosen hotel needs to ensure that your baby is comfortable, safe and has an enjoyable time on the trip.
We have compiled for you some tips to keep in mind when looking for a baby friendly hotel.
7 Tips for Booking a Hotel When Traveling With a Baby
1. Pick a Central Location, Whenever Possible
Try and look for a hotel situated in a central location or at least within walking distance to the major tourist attractions you plan to visit. A centrally located hotel may cost you more but it will be well worth it as your baby will be comfortable and not need to travel for hours in vehicles. Try and make the booking earlier so you can still save some money or get early-bird discounts.
2. Ensure You're Close to Public Transportation
If you cannot find a central hotel or it turns out to be too expensive for your budget, definitely make sure that the hotel is close to public transportation. You should be close to a hub station and not to a transit line where you'd need to change trains/buses multiple times. Nothing irritates babies more!
3. Check Details of the Nearest Playground
Little ones get bored very easily. Taking them outdoors to the park where they see swings and other kids can sometimes be the only solution to cheer them up. Try and find a hotel that has a playground nearby. Note down the details and how-to-reach of the playground. You can easily do this using Google Maps, or even check this with the receptionist at the hotel while making your booking.
4. Book a Family Room If Available
This is another consideration where cost needs to take a backseat over comfort. Babies need a lot of space even though they are so little – they need space to play, you need space to keep all their stuff…
It is always better to book a family suite over a regular room so there is enough space for all of you. If the hotel you are looking at doesn't have suites,
you can ask for room upgrades that provide a separate sitting area to use when the kids are asleep.
Note: If you're carrying your baby's bed, high chair or any other furniture, make sure to check with the hotel that there will be enough room.
5. Double Check Availability of Bathtub
This is very important for your baby so his daily bath schedule is not disturbed. A bathtub is one of the safest options for bathing your baby.
It can also be very soothing after a long and tiring day and help your baby sleep at night. Ask the hotel for the bathroom fittings they have, also checking details of the toilet, washbasin and shower-area.
6. Ask About Emergency Services
There are a few services that are mandatory when travelling with a small baby. Make sure the hotel has WiFi or internet connectivity so you can connect with your family members or paediatrician if needed.
This is especially important when travelling long-distance or abroad. Also enquire about health services such as doctor-on-call, distance from a hospital, and first-aid.
Even though you will be carrying a first aid kit and medical supplies, it is important to have access to professional help.
7. Check For Baby Care & Entertainment Facilities
Finally, if you also want this trip to be relaxing for you as an individual or as a couple, there are a few more checks you should do.
See if the hotel offers babysitting services so you can opt for them if you need to visit an attraction that's unsafe or prohibited for babies.
Facilities like an indoor play-area are also very useful to keep your little one busy and give you some downtime.
That's it, you're all set! We hope you find a fantastic hotel that keeps all the above criteria in mind and have a great trip or vacation with your little one.

Do you keep any more tips in mind when looking for baby-friendly accommodation? Do share them with us in the comments.