6 Simple and Practical Ways To Be a Supportive Wife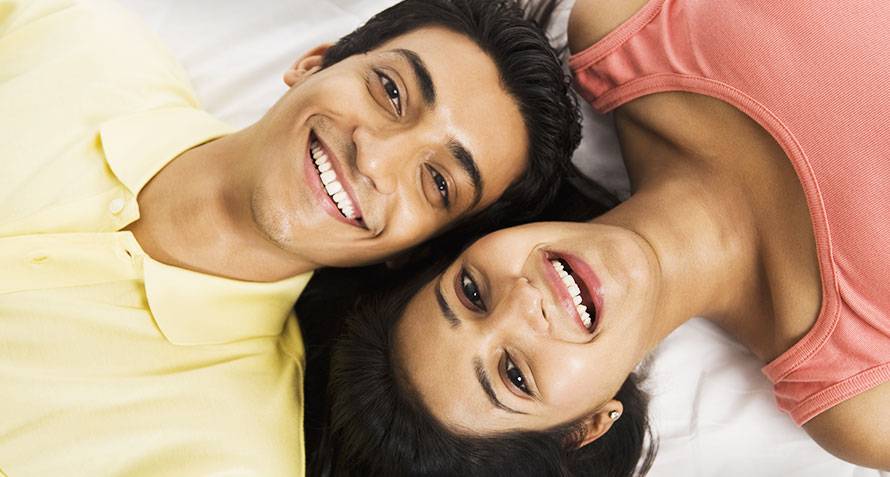 Your husband is your soul-mate. He is the one you confide in about everything – from the neighbor who irritates you to the latest tantrum your kids displayed. Even when everything else seems dreary and dull, a loving look from your husband can lift your spirits. But how often have you stopped to wonder this: does your husband also feel the same sense of support from you?
As women, we lead incredibly full lives. As daughters-in-law, homemakers and moms, our hands are choc-a-bloc with chores and errands. In this rush, we sometimes fail to notice that our husband seems a bit withdrawn and upset. Is something bothering him or is it just that he doesn't get from you the support he once did? Fret not, moms. We have brought for you a set of actionable points that will help you get your marriage back on track. These ideas are simple but have a powerful impact on your husband's heart.
1. Pay attention to his feelings, needs and things left unsaid
Unlike popular opinion, men are capable of having very deep-seated emotions. Your husband may be feeling insecure or unaccomplished at his job. He may be in need for some extra attention and understanding from your side. But the catch is that many men are uncomfortable talking about how they feel. In order to be a supportive spouse, you need to be tuned into his psyche. Pay attention to the little things he says, such as "I had a draining day at work…" Don't obliterate his statement immediately with a volley of "Why didn't you get the groceries yet?" or "The kids made such a racket today." You both live through a lot every day. You both deserve attention and time. But just ensure you don't miss out on giving your husband his due just because you're exhausted at the end of the day.
2. Start contributing toward the household income
Several women quit their job after they become a mother. Several others want to return to or take up a professional capacity but their long list of responsibilities and chores stops them from doing so. Understandably, being a mom is like a full-time job of its own. But there may be a time in life when you want to do something more, for yourself, for your husband… Sharing his responsibility of earning the family income is one of the most powerful things you can do to become a supportive wife. The best part: with excellent opportunities in fields such as direct selling, you can also have control over your work timings. We recommend you to explore Netsurf's women entrepreneurial program called Asmita which has splendid job opportunities especially for mothers. Since its launch, as many as 76,332 women have joined the Netsurf business – in a span of only six months!
3. Be open, accepting and flexible to changes
Granted, these are personality traits that come easily to some of us and not so much to others. But the unwritten marriage law requires us to develop these qualities as strongly as we can! If your husband perceives you to be resistant to changes he may hesitate to tell you about the new job he is considering. He may tell you only much later and then you're going to feel left out. But hey, this probably happened because you have always kicked up a big fuss and temper tantrum about changes as tiny as dinner later than 8! Likewise, try and be open to a conversation on subjects that appeal to your husband. You don't have to be an expert in politics and sports if you don't want to. Just listen to him when he talks. He should feel comfortable talking to you about things and be assured that you will not ignore or judge him on any account.
4. Make an effort to socialise with his extended family and friends
Remember this: men love it when they sense that you're making an effort just for them. You may not get along with the people he hangs out with or his relatives. But even making a little effort will make your man feel you care about him a lot! Doing this can become a lot easier if you have a common ground or topic of conversation. We loved this about Asmita. Working for them will mean a substantial part of your role involves meeting and socialising with people. And Netsurf has such a wide range of products that there's something for everybody's benefit! The highlights include a herbal skincare/hair care range and protein drinks for kids and pregnant women (branded 'Naturamore'). You can connect with your old pals, people you may have lost touch with after motherhood as well as your husband's social circle. Double whammy, right?
5. Love him as your husband and not just the daddy of the house
After becoming parents, many couples experience intense relationship woes. Where is the time for sleeping in late or soaking in the bathtub? How can you go on dinner dates when the kids are crying and hungry and need looking after? Admittedly, marriages can suffer after childbirth – but only if you let them. You need to rev up on working on your relationship once you take on the roles of Ma and Pa. Your husband loves you for being such a devoted mom. But he misses the feeling of togetherness, of companionship, and of the quality time you shared when it was just you two. Fatherhood is also very emotionally challenging. Your husband needs you to hold his hand and support him through this with an extra dollop of love!
6. Go public with your support – be your spouse's champion
Finally, it is time to communicate. Talk about your husband in family and social gatherings and discuss the little things he does for you. The promotion he got at work, the vacation you guys recently went to, or even the Daddies-race he won at school – regular chitchat like that is an indicator to him that he features in your thoughts. Even in private, make sure you voice some of your feelings. Statements like "I am proud of you.", "I really think you are a great man." or the simple "I love you for being there for me"
can all work wonders. It is not enough to feel these emotions. It is important to voice them and express them from time to time. This cements your bond and reassures your spouse that come what may, you will always be there to cheer him on and make him feel better.