5 Yummy and Healthy Vegan Snacks for Kids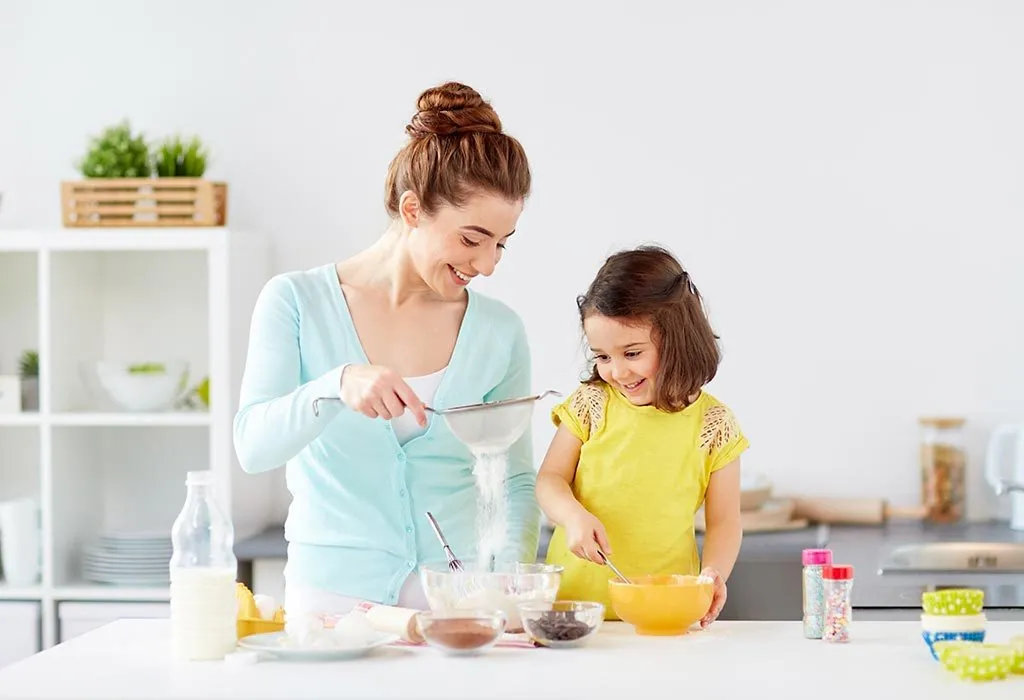 In this Article
Every parent knows the importance of a healthy meal for growing children, but what about snacks? Parents are always trying to find delicious, easy to make snacks for their kids. These snacks need to meet the criteria of being delicious and wholesome, for the snack to pass the test.
Vegan snacks for children, when put together in the right way, make the healthiest and most appetising snacks. They are often fresh and packed with nutrients. You can experiment with a few different recipes to find out what your kids like best.
Nutrition-Rich Vegan Snack Recipes That Every Kid Will Love
Here are some kid-friendly vegan snacks that may end up becoming your go-to recipes for snack time:
1. Roasted Beetroot Hummus
Colourful, creamy, and scrumptious, this beetroot hummus recipe will draw your kids in visually, and then leave them hooked with its great taste. Serve it with vegetable sticks, pita bread, or tortilla chips.
Ingredients
2 Beetroots, medium
400 grams of chickpeas, canned or soaked
1 or more garlic cloves
3 tbsp of tahini paste
1/4 cup of virgin or extra virgin olive oil
3 tbsp of lemon juice or lime juice
1/2 tsp of black pepper, freshly ground
1/4 tsp cumin powder
Salt to taste
Total Time Taken
1 hour, 15 minutes.
Servings
Serves four
Method
Heat the oven at 200°C or 400°F.
Wash and dry the beetroots. Leave the skin on.
Wrap each of them in aluminium foil and roast them in the oven for one hour.
After 1 hour, check if the beetroots have roasted perfectly by piercing them with a fork.
Allow them to cool before peeling them.
Roughly chop the beetroots.
Add the beetroots, chickpeas, garlic, tahini paste, lemon juice, pepper, cumin powder, and salt in the blender and blend until smooth.
Add the olive oil, and mix well.
Transfer the hummus to a bowl, and garnish with a few whole chickpeas and black sesame seeds.
2. Cauliflower Buffalo Wings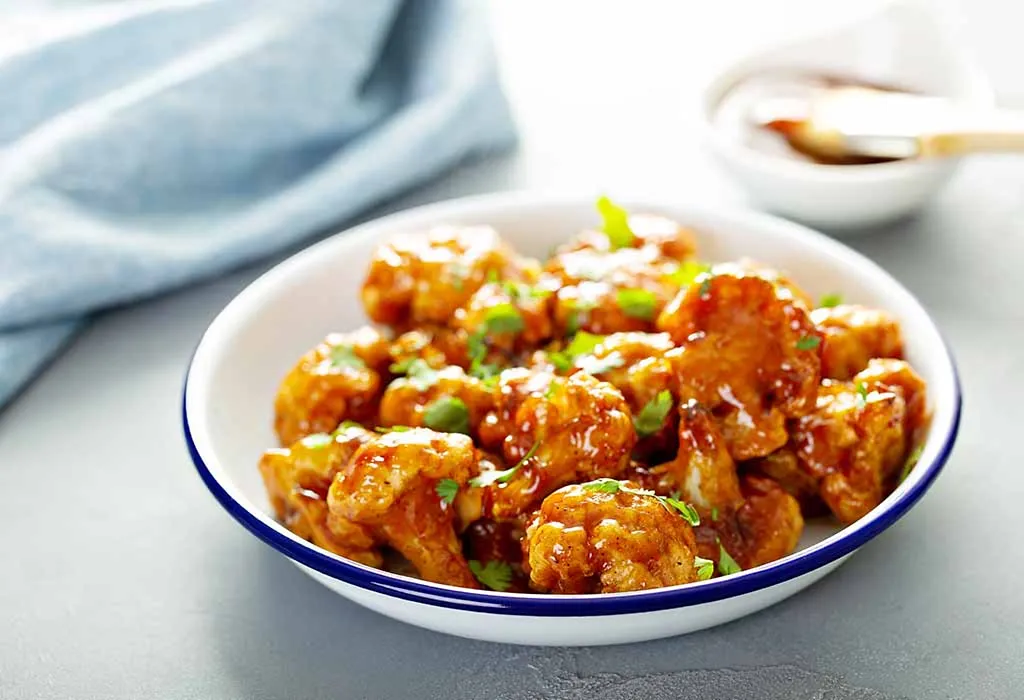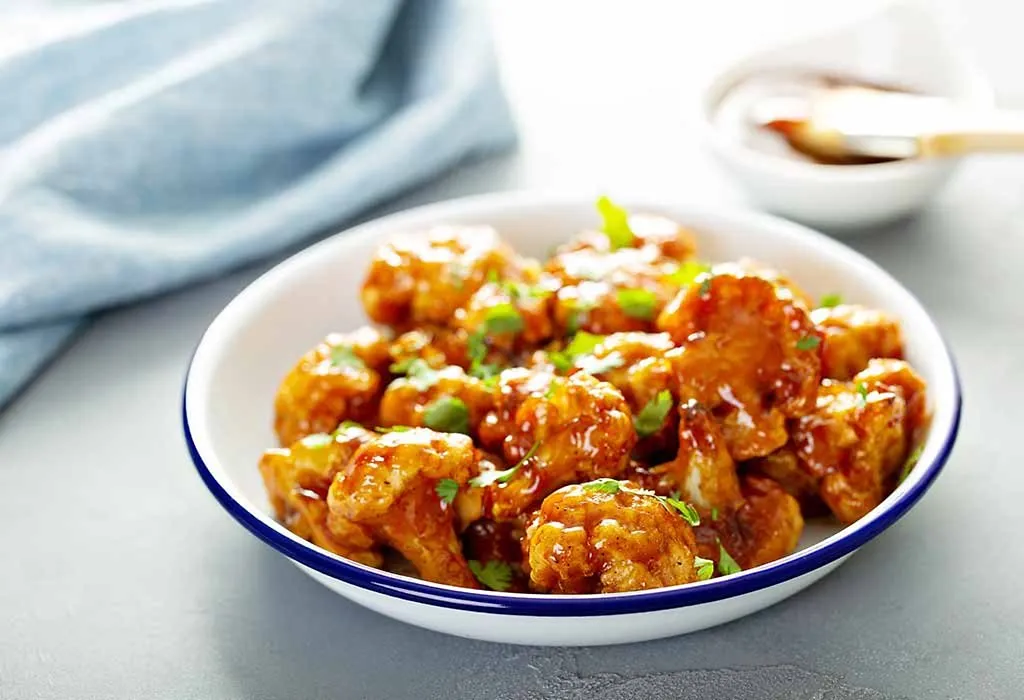 Homemade Vegan Buffalo Wings anyone? These are better than any vegan snack you will find at the restaurant. These tasty bites are guaranteed to be finished in a matter of minutes.
Ingredients
3-4 cups of cauliflower florets, chopped into bite-size
4 tbsp of gluten-free or all-purpose flour
1 tsp of onion powder
1/2 tsp of black pepper
1 crushed garlic clove
3 tsp of vegan butter
1/2 cup of red hot sauce
1/2 cup of almond milk
Salt to taste
Water as needed
Total Time Taken
35 minutes
Servings
Serves six
Method
Preheat the oven to 230°C or 450°F.
Place the butter paper or parchment paper as lining in a large size baking tray.
Soak the cauliflower in warm salted water for ten minutes, and then dry it.
Take a large bowl and mix the flour, garlic, black pepper, onion powder, and salt until the texture is even.
Pour in the almond milk and mix well.
Add the cauliflower to this batter and toss until all the florets are coated evenly.
Remove the florets individually, gently tapping off any extra batter.
The florets should be placed on the baking tray, ensuring they do not touch.
Bake them for 20 minutes, then flip and bake for another 10 minutes on the other side. They should become golden brown.
Prepare the sauce as it bakes by placing a saucepan over medium heat.
Add the butter and hot sauce. You can skip the butter if you want an oil-free recipe, or use coconut oil if you don't have the vegan butter.
Brush this sauce on each of the florets. You can also toss them in a large bowl until everything is coated evenly.
Place the florets back on the baking tray and bake for another 15 minutes.
Take them out of the over, and serve hot.
3. Chocolate and Peanut Butter Bites
If you want to satiate your children's craving for chocolate, you can give this recipe a try.
Ingredients
1/3rd cup of coconut flour
1 cup of Medjool dates
1/2 a cup of peanut butter
1/2 a cup of cocoa powder
1 tsp of vanilla extract.
3 tbsp of coconut oil
A pinch of salt
1/3rd cup of cocoa powder for rolling
Total Time Taken
20 minutes
Servings
Makes 18 chocolate balls
Method
Mix all the ingredients together in a food processor on the pulse setting. Continue until it forms into a crumbly mixture.
Lightly press the mix in your palm to check if it holds together.
If the mixture is too dry, add a tablespoon of water and pulse again. You should not add more than three tablespoons of water in total.
Once you have the right consistency, allow it to chill for 15 minutes in the fridge, so it sets.
Use a scoop, or your regular tablespoon to make small portions of the dough.
Use your hands to roll these into balls.
The chocolate balls should then be coated with cocoa powder by gently rolling each ball in it.
4. Chewy Peanut Butter Oatmeal Cookies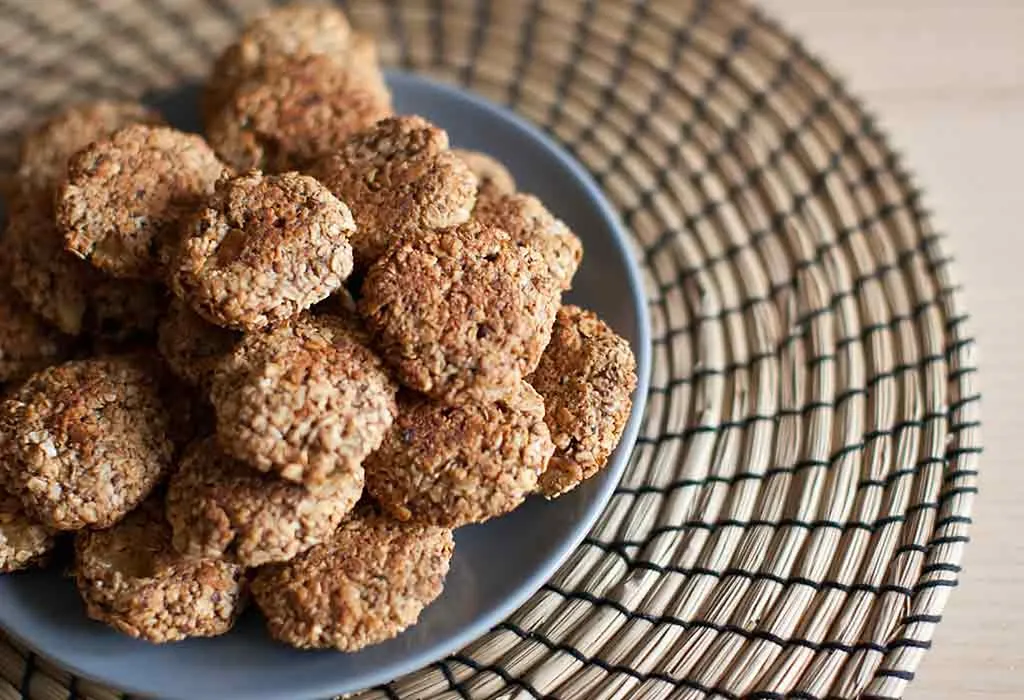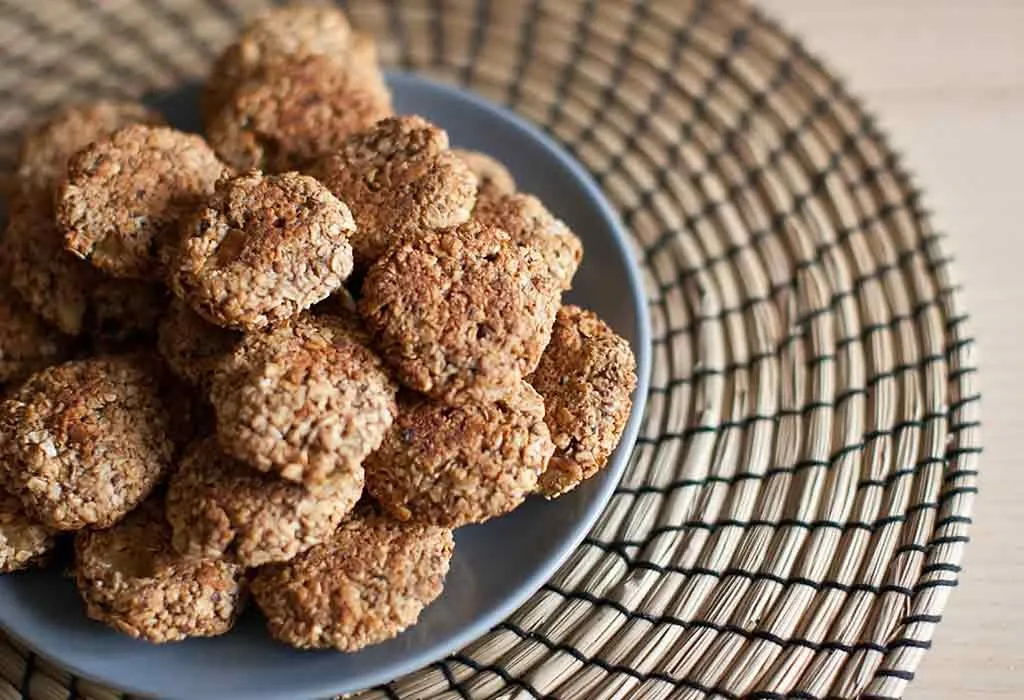 These cookies are made with organic ingredients and are delicious.
Ingredients
1/4th cup of maple syrup
3/4th cup of rolled oats
1/2 a cup of organic peanut butter. You can use creamy or smooth, as per your preference.
1/3rd cup of almond milk, unsweetened
1/3rd cup of cane sugar, organic
1 1/4th cups of whole wheat flour
1 tsp of vanilla extract
1/2 tsp of baking powder
1/4 teaspoon of sea salt
Total Time Taken
27 minutes
Servings
Makes 12 cookies
Method
Preheat the oven to 190°C or 375°F.
Line a baking tray with parchment paper.
Take a bowl and add the maple syrup, peanut butter, vanilla, sugar, and almond milk. Keep your hand mixer on high and mix for a minute.
In a separate bowl, sift the flour, baking powder, and salt.
Add the dry mix to the wet mixture and combine the two together with a hand mixer on the high setting.
Once everything is mixed well, add in the oatmeal. You will be left with a very thick dough.
With a scoop, make twelve portions of the dough.
Place them on the baking tray and press each portion gently to flatten it a bit. They should be only half an inch thick.
Bake for around 15 to 17 minutes, until the edges have turned golden. Remove from the oven and let them cool.
5. Almond Butter Cereal Bars
This is a super tasty recipe and also a great way to get your kids to help out.
Ingredients
1/4th cup of coconut oil
1/2 a cup of almond butter
1 1/2 cups of gluten-free cereal
2 tsp of honey
3 tsp of raisins
2 tsp cinnamon
Total Time Taken
3 hours for preparation and 10 minutes to make
Servings
Serves ten
Method
Melt the coconut oil, almond butter, and add the honey. Mix them well.
Once they are properly mixed together, add in the raisins and cereal.
Mix everything together very well.
Spoon the mixture onto a baking tray lined with parchment paper and spread it evenly with the back of a spoon. The cereal should be covered with the almond butter mixture.
Place the tray in the fridge until it is solid. This should take about three hours.
Once solid, cut the cereal bites into squares.
Give these vegan snack ideas a try. Not only will your kids love them, but so will you. They are perfect recipes to fall back on when the family is craving something yummy and healthy.
Also Read:
Tasty Keto Recipes for Children
Healthy Dinner Recipes for Children
Kid-Friendly Vegan Recipes