The Five-a-Day Meal Plan: Kids Will Now Eat More Fruits and Veggies!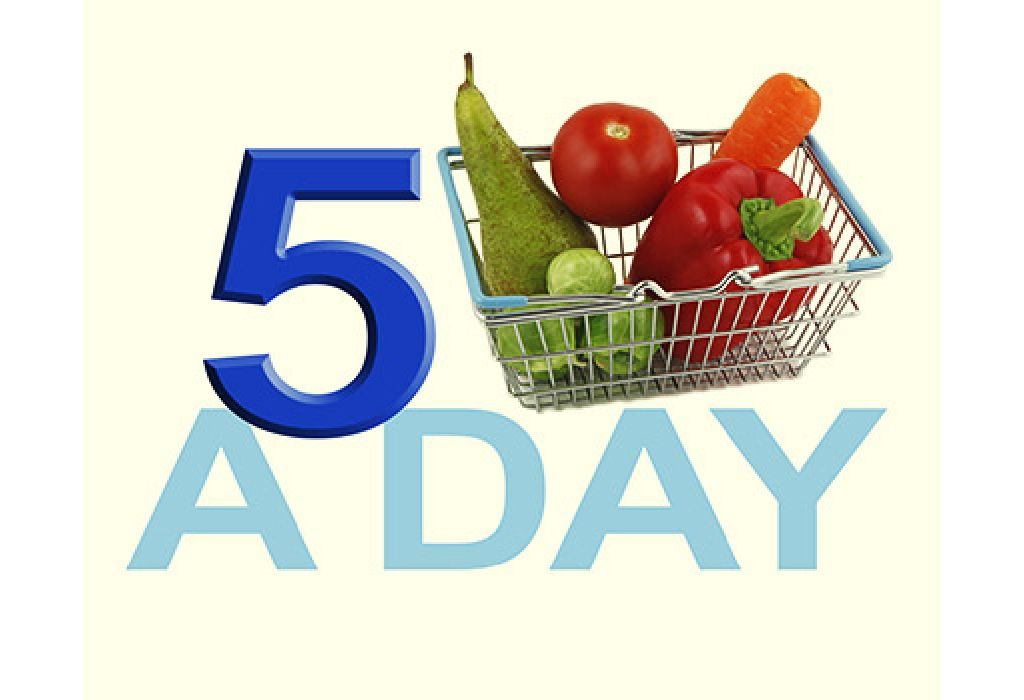 What is five-a-day? Having 5 meals a day, or 5 things you need to do during the day, or 5 workouts for the day? Well, 5-A-Day actually means including 5 servings of fruits and vegetables each day in your kids' menu! Why is this important and how can you go about it?
5-A-Day is a campaign based on the WHO's recommendations of eating a minimum of 400g of fruit and veggies a day (at least five 80g portions) to reduce the risk of serious health problems. This forms part of a healthy, balanced diet, and getting it is easier than you think.
The plan implies five portions of fruit and vegetables put together, and not five portions of each. This should ideally make up half of your meal plate or 1/3rd of your daily food consumption.
Why You Need To Eat 5 Portions Of Fruits And Veggies
Fruits and vegetables are a good source of phytochemicals, vitamins and minerals, including folate, vitamin C and potassium.
They are excellent source of dietary fibre, so as to maintain a healthy gut, prevent constipation and bowel cancer.
They help educe the risk of heart disease, stroke and some cancers. In fact, eating more fruits and vegetables is the 2nd most important cancer prevention strategy, after stopping smoking.
They add a lot of variety (and colour) to a healthy, balanced diet.
They are low in fat and calories (if not fried in lots of oil!). Hence, they help you maintain a healthy weight and heart.
They are convenient to pick up as a quick, natural snack, and are also among the foods that help your kids get taller.
Which Fruits and Veggies Count Toward 5-A-Day?
Almost all fruits and vegetables count. Fresh or dried, preserved or canned, frozen, and your fruit salad with fresh cream – they all count as a portion. Yes, 100% fruit or vegetable juice, pure fruit juice smoothies and pulses also count. So do servings of fruits and vegetables in soups, sauces and more. Remember that potatoes, yam, plantain and cassava do not count towards your 5-a-day because they are starchy foods.
How Much Is A Portion?
1. For Fruits
One banana, orange, pear or apple or a similar sized fruit
Half a large grapefruit or avocado
A slice of large fruit such as melon or pineapple
Two chickoos, plums or similar sized fruit
A handful of grapes, cherries or berries
One heaped tablespoon of dried fruit like raisins and figs or three heaped tablespoons of fruit salad(fresh/tinned in fruit juice) or stewed fruit
2. For Vegetables
Three heaped tablespoons of veggies(any form-raw, cooked, frozen, tinned)
Three heaped tablespoon of any pulse – beans, peas or lentils
One dessert bowl of salad
Getting Children To Eat Their 5-A-Day
Does this seem to be a herculean task? No worries… its not so tough. In the first few years of life, children develop their likes and dislikes of foods. Hence, those who eat a variety of fruit and vegetables in their early years are more likely to continue to eat them as teenagers and adults.
Encouraged your kids to eat their daily quota of at least five portions of fruits and vegetables a day. There is no exact way to measure one's serving for a child. Your child's age and size should be considered. A good guide would be an amount that fits into a child's hand. Half a banana would count for a young child, while a whole banana would be an older child's serving size.
Five-A-Day The Easy Way!
1. Go for seasonal fruits and veggies
Fresh produce looks and tastes the best, is generally locally grown, and also value for money. Eating seasonal foods will ensure your child gets all the valuable nutrients that come from fresh foods.
2. Eat a rainbow
Include a variety of colored fruits and vegetables. Kids love a splash of color! Choose from red, green, yellow, white, purple and orange varieties of fruits and vegetables.
3. Avoid eating too many dried fruits
While dried fruits like apricots, raisins and figs count towards your five-a-day, they are also concentrated sources of sugar and calories (after drying).
4. Check nutrition labels
Vegetables contained in convenience foods such as ready-meals, takeaway meals and pasta sauces can contribute to your five a day. But be watchful; many of them may be high in added salt, sugar or fat.
5. Cut down on your meat portion sizes
Stock up on veggies and pulses. You can add them to stews and casseroles to get extra flavour, texture and nutrition.
6. Eat raw
Whenever possible, eat raw. Nutrients in fruit and vegetables can be easily destroyed during food preparation and by heat. When cooking, go for steaming, microwaving or poaching, as boiling may result in a greater loss of nutrients.
7. Snack on
Make fruit or vegetables the first choice for a mid time snack and try to eat one or two portions with each meal(breakfast, lunch and dinner)
8. Be imaginative
Think of fun ways to present food, such as cutting vegetable sandwiches into attractive shapes.
9. Sneak vegetables or fruits into dishes
Try not to let your child become fussy, but sneaking vegetables into dishes is never a bad idea!
10. Give choices
Show your child two different vegetables for example and let them choose which they'd prefer to eat.
11. When eating out
Order salads, vegatable soups or stir-fried vegetables when eating out.
Sample Day's Menu With 5-A-Day
1. Breakfast
A bowl of oats with a sliced banana and a glass of pure fruit juice. Fruit and nut bars are also a good idea
2. Mid-morning snack
Fresh melon slices or a fistful of dried raisins
3. Lunch
To your lunchtime sandwich, add a side salad or soup
4. Mid-afternoon snack
Ditch the biscuits and replace with raw vegetable crudités- celery sticks, button mushrooms, cherry tomatoes, carrots batons, etc.
5. Dinner
Enjoy a winter casserole packed with seasonal vegetables
So, as you can see, achieving the 5-a-day target is not difficult. By eating 5 portions of a mix of fruits and vegetables a day, you will look and feel better, and it will give your body many essential nutrients for overall long-term health.