5 Veggie Treats that are Kids' Favourites – Yes, Really!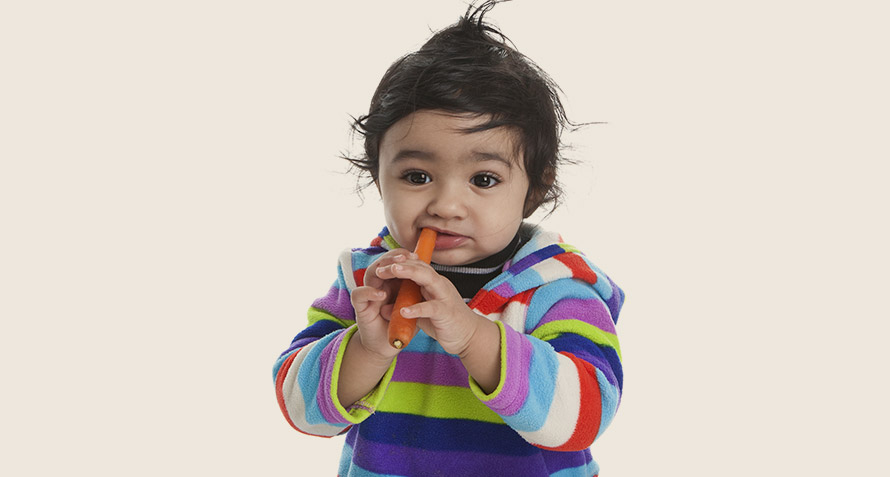 In this Article
Most children turn into fussy eaters at some point in time. As parents, we are always working our way to get healthy veggies in to our children's diet. Many children are extremely fussy about eating vegetables. Getting them to eat their vegetables can be a real challenging task for you. One important factor for children not liking vegetables is the way we cook them. It is possible that your child does not like veggies the traditional way, but might like them if cooked in a different style.
5 Interesting And Tasty Veggie Treats Your Child Will Love
It is now time for you to come up with some interesting ways to make your kids eat veggies without making a fuss. Some simple and delicious recipes that will make your kid love veggies are listed below to help ensure your child eats his share without a fuss!
1. Basil and Tomato Pasta
Basil and tomatoes may not top the list of 'least favourite vegetables' of all little children, but a lot of them do not like the watery, tangry taste of tomatoes. How about getting these vegetables into his diet through a yummy basil and tomato pasta that is sure to make his mouth water? Cook pasta with virgin olive oil and basil sauce in a pan. Toss in small slices of tomatoes along with salt and pepper and make your pasta healthy and tasty. Serve with red chilli flakes and your little one will be asking for more of it in no time!
2. Carrot and Ginger Soup
Carrots are rich in Vitamin A and beta-carotene that is good for the healthy development of your child's eyes. However, it can be a challenge to make your kid eat carrots the traditional way. Cooking carrot with ginger into a delicious and warm soup is a yummy way to get your little one to eat healthy. Serve with wholegrain bread and butter for added yumminess! Carrots can be used in all different kinds of coup recipes – carrot lentil soup, carrot coriander soup, carrot tomato soup, and so on.
3. Broccoli and Mushroom Cheese Crunch
Broccoli and Mushrooms definitely come among the top least favourite veggies for most children! Why not get these two veggies in a more interesting way into your child's diet? Fry onions, broccoli, and basil along with butter in a sauce pan. Add sliced mushrooms and cook until tender. Top this delicious salad with cheese and bell pepper when ready to serve. If your child does not like the two vegetables together, you can split them up and try different recipes for each. We recommend a cheese corn broccoli sandwich, and a mushroom walnut feta.
4. Salsa and Paneer Tortilla Wraps
Tortilla wraps are something every kid loves. Make them at home easily with healthy veggies to have your kid happily wanting them. A wrap can be a good way to feed your child veggies like cucumber, onions, tomatoes, cabbage, and radish. Simply dice and stash them into a tortilla wrap, and add paneer or tofu to it. Your child is sure to love this healthy snack and eat it up in no time!
5. Baked Vegetables
There is absolutely no need for fast food or store-bought snacks when you can get a healthy yet tasty snack with baked veggies and cheese at home. Bake your choice of vegetables along with a medley of white sauce and cheese. A vegetable pie can also be made on similar lines. You'll be amazed at how fast your little one eats his veggies – perfect way to get him to eat well!
Making sure that your child eats right and healthy is very important. Getting the right nutrition will promote proper growth and development of your child, and these power-packed veggie recipes are not only healthy, but also tasty – a simple yet amazing way to get your little one to start loving veggies.