30 Exciting First Holy Communion Gifts for Kids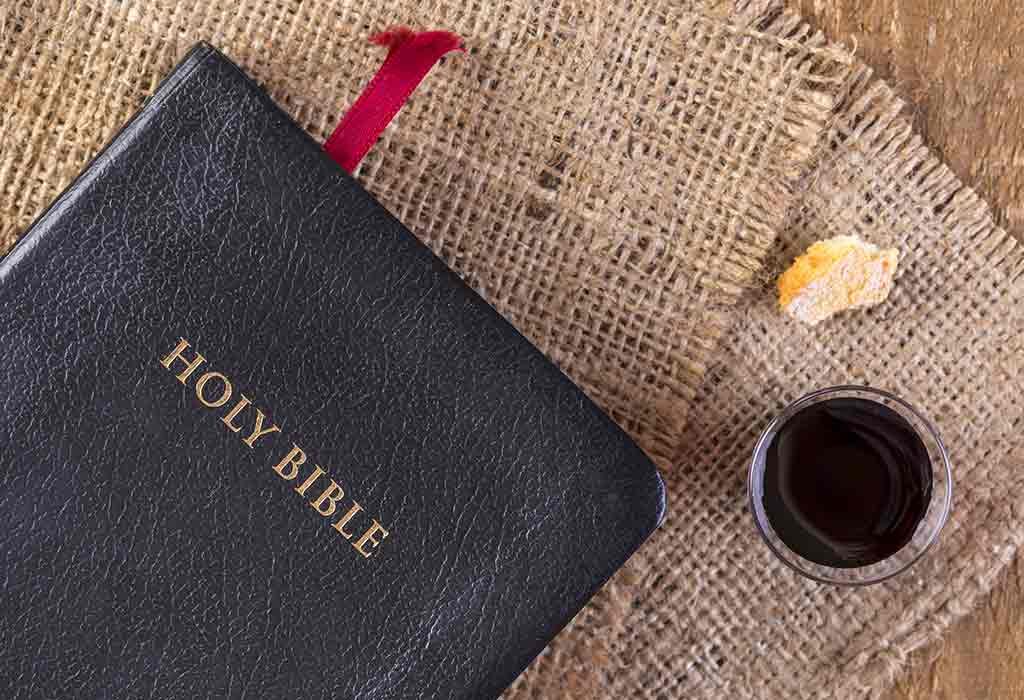 The first communion holds great importance in the lives of a Catholic Christian family. It is the time when a child understands the meaning and importance of Christianity and also asks forgiveness for all the sins from Christ! Make sure that you gift something sacred and unique to your child on his first communion which will help him get to know the religion better.
Best First Communion Gifts Ideas For Boys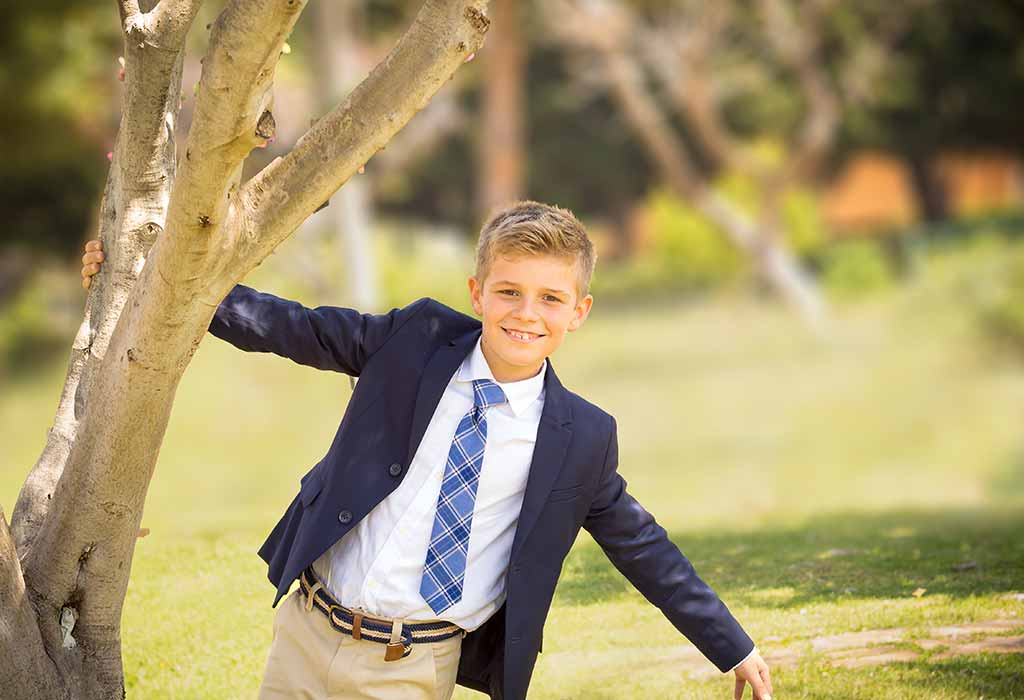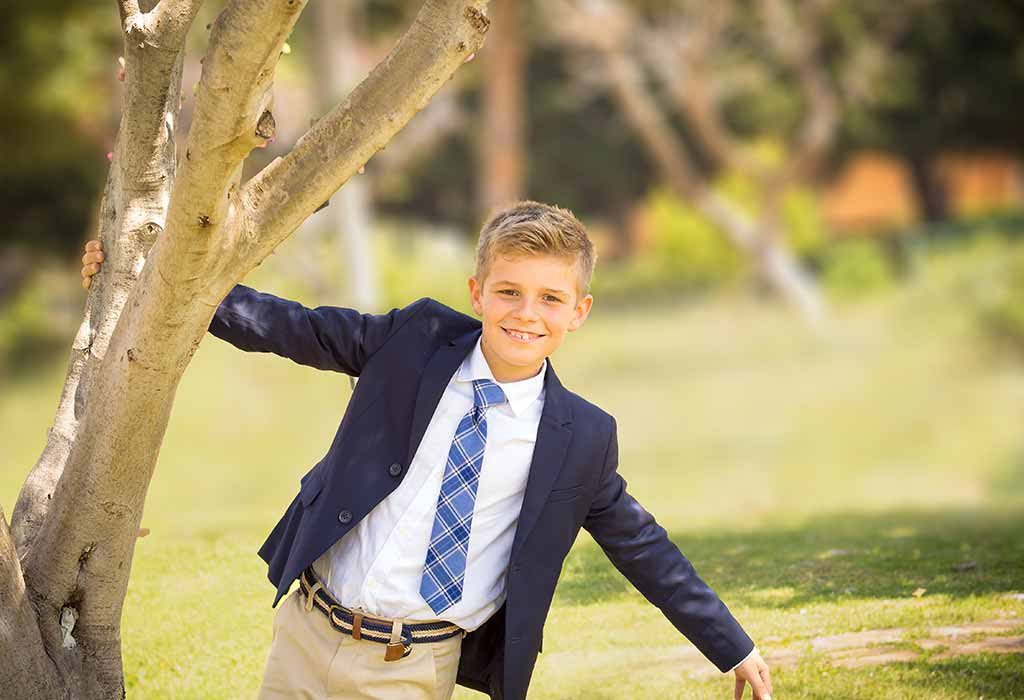 Gifting something divine and sacred to your son, nephew, or godson can be quite challenging. So, here we have suggested the top 15 first communion gift ideas for boys.
Book on a Letter From Pope Francis
Children are quite inquisitive about everything and always have plenty of questions in their mind! This book is in a question-answer format in which Pope Francis helps them see through a situation and guide them in the correct direction.
Wooden Prayer Cube
This wooden cube with a beautiful prayer on it will help your son understand the importance of praying regularly and acknowledge its deeper meaning from the first day of communion.
Personalised Communion Memory Box
This memory box is perfect to store all the important keepsakes kids obtain on the first communion day.
Watch
An excellent gift to make your little guy feel like a grown-up! A watch makes a great accessory for young boys and can serve as a wonderful gift for their first communion.
Catholic Book of Saints for Children
This beautiful book is a perfect gift for your little one's first communion! It contains 96 illustrated stories of saints from St. Agatha to St. Zita and comes in hardcover.
First Communion Book
'On My First Holy Communion' is a complete guide on the first communion designed for children. It is a perfect gift for your little one that will guide him through his first communion!
A Cute First Communion Boy Figurine
An adorable boy figurine is a unique first communion gift for boys! It has a cute face and depicts the utmost reverence for this special day!
Personalised Photo Frame
A personalised photo frame with graphics would serve as a classic first communion gift for your little one.
First Communion Personalised Rosary
A personalised rosary is an ideal first communion catholic gift for boys. It's a guide for prayer that can be personalised by engraving an important message in it!
Prayer Journal
A prayer journal is a wonderful first communion gift for a godson, which will help him supplement the lessons he has learnt for his communion.
Personalised Bookmark
Simple yet thoughtful, a personalised bookmark is a creative gift that your son can use long after his communion!
A Polaroid Camera
If your little one is keen on capturing the beauty of the moment then a polaroid camera is the best gift you can give him for his first communion! It will encourage him to notice the beautiful creations of god all around us!
Children's Bible
A beautifully illustrated bible can be a wonderful way to enhance his faith and believe in Christ right form a young age. A children's illustrated bible would also serve as a typical first communion gift from parents.
A Children's Cookbook
Slightly unconventional and unusual, a children's cookbook is a beautiful gift for kids who love to cook! It's a great way to prepare your kids to be independent and encourage their cooking skills.
Musical Instrument
If your little one is interested in playing music and songs, then you must go for a beginner level musical instrument like a guitar, piano, violin, keyboard, etc as per his interest!
Amazing First Communion Gifts Ideas for Girls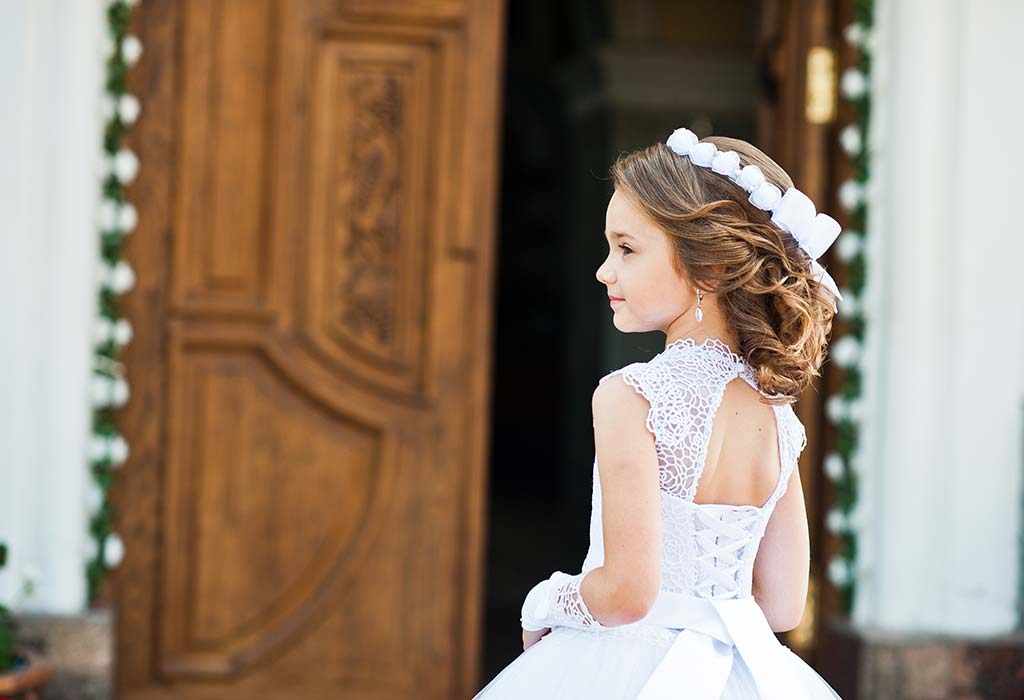 When it comes to girls, there are many gifting options for a first communion! Read on to get more ideas on buying the first communion gift for your daughter:
Rosary Bracelet
A perfect first communion catholic gift for girls is a personalised cute rosary bracelet. It can be worn on the wrist and is much easier to carry as compared to the necklace.
Personalised Keepsake Box
A beautiful personalised feminine keepsake box is a perfect gift for your little girl! She can use it to store her jewellery and other special items!
Charm Bracelet
First communion jewellery gifts for little girls will always be accepted with a wide smile! A cute bracelet with tiny charms can serve as a wonderful communion gift for your little one!
Personalised Holy Cross
A holy cross would serve as an excellent personalised gift for the first communion of your son! It will always remind him of the holy sacrifice made by Christ and inspire him to lead a holy life!
Cross Bracelet
You can get a beautiful bracelet for your son with cross and prayers written on it that would be really helpful for him.
Personalised Music Box
A personalised music box is an excellent communion gift for girls! Go for a music box that plays beautiful songs like 'Ave Maria' or 'Jesus Loves Me.'
A Cute First Communion Girl Figurine
Your little one is simply going to love this gift! A cute girl figurine depicts the utmost reverence for this special day!
Photo Album
A photo book or a photo album is the perfect way to preserve all the cherished memories of a lifetime! A photo album will help her in the safekeeping of the photographs of all important events of her life!
Willow Tree of an Angel
A cute figurine of a devoted angel will help your daughter understand the importance of prayer in her daily life!
First Communion Purse
A cute purse for your little princess will serve as a wonderful gift on her first communion.
Personalised Necklace
If you are looking for something special for your little girl then you must go for a customised necklace! You can engrave her initials and also include sterling charms and crystals!
Cross Necklace
If you are looking for a meaningful communion gift for your granddaughter, then a cross necklace would just serve as the perfect gift for her first holy communion! You may choose to personalise it to make it more special!
A Light-up Terrarium
A special occasion calls for a special gift! A terrarium is something that will teach them how to care for the delicate and beautiful creations of God. The beautiful lights will surely be a huge hit amongst kids.
Inspirational or Devotional Books
Inspirational books empower young minds and have a huge impact on our lives. And devotional prayer books will teach her everyday prayers and songs of love. It would serve as an excellent first communion gift for a goddaughter.
Earrings
A cute pair of earrings to mark this great milestone would be the perfect gift for your daughter!
No matter what gift you choose, it will always be special for your little one! If you are not very sure about the communion gifting etiquette then just remember that whatever gift you choose should help your kids celebrate their relationship with Christ!
Also Read:
Unique and Budget-Friendly Return Gift Ideas for Children
Best Science Gifts And Toys for Children
Unique Birthday and Festive Gift Ideas for Children