110 Best Good Morning Messages and Quotes for Wife
Your significant other, your lovely wife takes care of the family and supports you all, emotionally and physically. A simple and sweet message by you, her significant other, can make her day. To make her hectic day better and brighter, show her some love with some romantic and inspirational good morning messages as well as quotes. Here are some sweet and beautiful notes to leave your wife in the morning. We are sure that you will find the perfect words to express your love to your wife with these good morning messages and quotes.
Sweet And Romantic Good Morning Messages For Wife
Tired of searching "long good morning message for my wife?" We have put together some very cute, sweet and romantic good morning text messages that says "good morning beautiful wife" that will make her feel special and sparkle her day too.
There is one sun rising in the east and another rising right next to me every morning. Good morning my sunshine.
Each and every day of our life is becoming a beautiful page in our diary of life! Looking forward to adding another page today. Good Morning!!
Your morning coffee and smile brightens up my day! It's the only sunshine I need. 'Morning Sunshine!
Even the most scenic sunset can't match the glory of the sun's first rays bouncing off your beautiful face. Good morning darling.
Hope all your sweet dreams come true today! Happy morning!
Getting married to you is the best thing that has happened in my life! And you remind me that every morning as I wake up to your smile.
I pray to God that we will have many more happy returns of days where I get to wake up with you. Good morning!
The only trending # in my life is #YOU. It was and will be forever! Have a great day sweetheart!
No matter where our journey will take us, I am happy as I have you beside me every morning and night! Happy morning darling!
I started believing in fate, destiny and miracles after marrying you. Without these, I just can't explain how the world's most beautiful woman became mine. I love you, good morning.
There is never a better time to tell you that I love you to the moon and back than right now!! Happy morning to the lady of my life!
Every morning I congratulate myself for the best decision I took years ago! That was proposing to you! Good morning sweetheart!!
Waking up beside you is what I wish for the rest of my life! Your smile and your hugs are all the inspiration I need to hustle!
My days and nights are very bright as long as I have my beautiful wife in sight. Good morning dearie.
My favourite coffee is the one that I share with you. Doesn't matter whether it is a cappuccino, latte or mocha. Good morning!
Your smile is the best gift for me every morning. I'm so glad for this wonderful gift each day. Good morning sweetheart!
When you kiss me good morning, my engine is revved for the day! I wish I could stick around for lots of hugs and kisses! So long till tonight!
Its morning and I already can't wait for tonight! Longing to snuggle you in my arms, until then, have a great morning and day!
I woke up this morning thinking about how beautiful, capable and intelligent you are! And I just have to tell you right now! Good morning wifey!
Good morning darling! Looking forward to many more mornings with delicious breakfast made by you!! Good morning my sweet pie!
You are the fuel that keeps my mind, body and soul going!! Can't imagine a morning without you! Happy morning!
Every morning, as I open my eyes, you are the first thing that I see. My heart warms up. Good morning love.
Someone rightfully said – there is no life without a wife! Good morning babes!
You are the queen of my heart and the ruler of my kingdom! I am just your humble husband! Good morning dear!
"No matter how stressful my day was, it all vanishes as soon as I wake up to your smiling face. Good morning darling.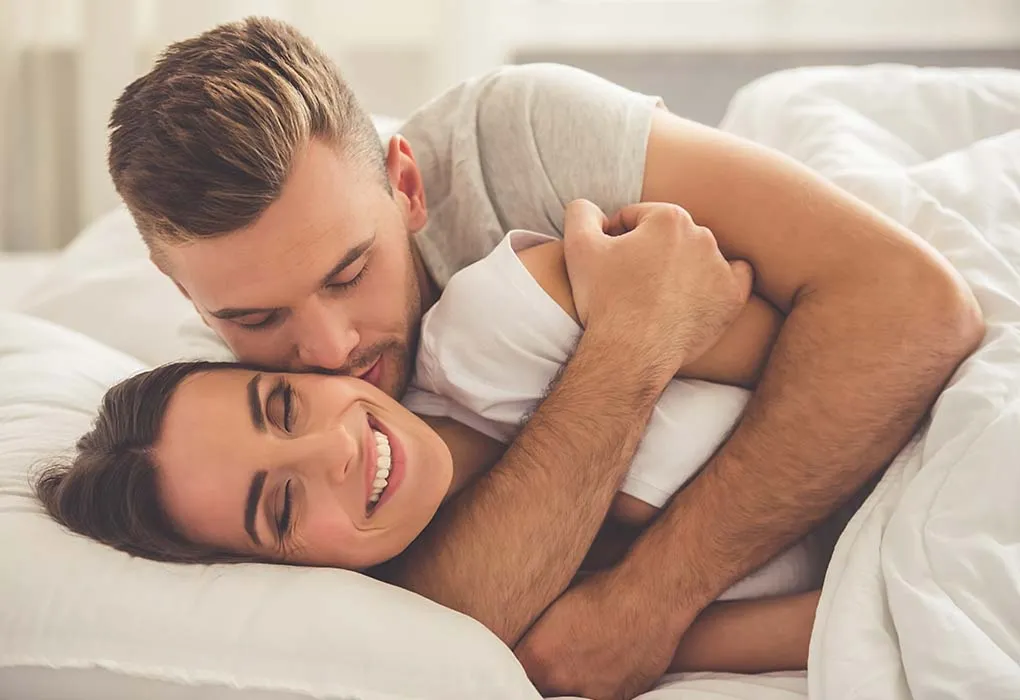 I can't thank you enough for the support and care! This good morning message is a simple way to express my love for you.
Wanted to plan something exciting for our anniversary! Like every year you beat me this year too!! Happy morning wifey!
Good morning, my dear. The traffic is snarling, but with you beside me, it is a smooth ride.
Waking up next to you is the best way to start my day. I love you to the moon and back!
Good morning to my wife, you are the bounce in my step and the twinkle in my eyes.
Every morning I am thankful for the two most beautiful things – my life and my wife. Good morning sweetie.
Every morning I fall in love with you all over again!! The warmth of your smile and the sun shining bright lighten up my day every day!
Every morning I wake up and realize that there is nothing ordinary in my life because I have an extraordinary wife. Good morning.
My love is not blind, but I am still blinded by your sheer beauty. Good morning wifey!
Dear wife, good morning to you! Hope your day is going to be as amazing as you.
Thank you for coming into my life and showing me what true love is. Good morning my dear.
The best start of the day is sitting beside you in the kitchen, sipping coffee and chatting, I miss our morning routine, good morning wifey.
My dear wife, you are the first and the last thought on my mind every single day. Good morning.
Whenever I pass by the coffee shop where we first met, I can't stop thinking about you. Let's go grab a coffee there this evening.
You are the true meaning of unconditional love! Wish you a wonderful day ahead.
I made many bad choices in my life! One mistake that I am never going to make is taking you for granted. Good morning to the best wife and mother!!
Every morning I wake up and choose to be happy because you give me a reason to be. Good morning, the love of my life!
The dark phase in my life passed away when you stepped into my life with the warmth and sunshine of your love. Good morning.
Your smile and strong coffee are all I need to plough through the day!
I packed you lunch for your hectic day. Then, I'll see you tonight, and we can play.
Good morning to the love of my life! It's time to wake up and chase our dreams together.
Rise and shine!! Take off with me! It's a bright new day.
Our little rascals have climbed in, and we all fit together perfectly like a puzzle. I wouldn't have our mornings in any other way. My wife and my kids are all I need in my life!
You know why do I text you every single morning before I open the curtains? Because you are my sunshine!! Happy morning!!
This morning, I just want you to know that you never cease to amaze me. Everything we accomplish together each day is better than what we did yesterday! Let's go chase a new dream together!
Seeing your face in the morning is the only thing that brings a sense of security and make my day special, good morning wife!
The best part about the morning is to wake up next to you. It always reminds me how lucky I am to have you. Good morning sweetheart!
Hoping for a good and fruitful day for you, may you always shine brighter my love. Good morning darling!
Good morning my cupcake. I am filled with joy and pride every morning when I watch you sleeping peacefully next to me!
Morning, my lucky charm! You are the best thing that ever happened to me. You are the reason behind my happiness and success. Have a beautiful day, love!
Send your better half these beautiful messages every morning to make her day even brighter and filled with joy.
Beautiful Good Morning Quotes For Wife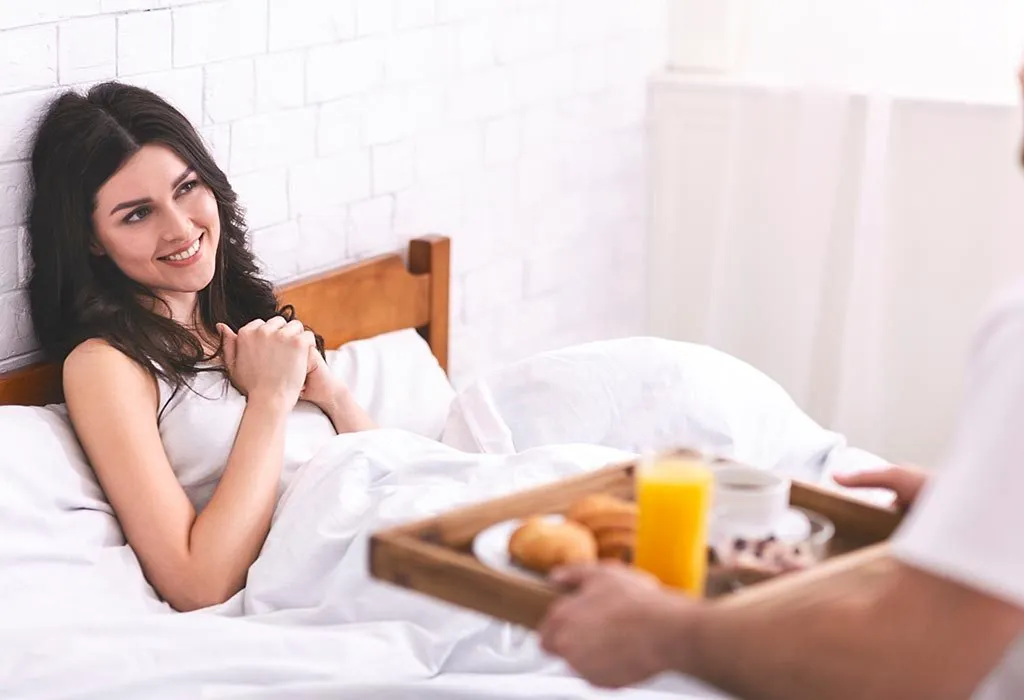 Below is a listed of wonderful good morning love quotes for a wife that can brighten and lighten up her day.
"No matter what has happened in the past. No matter what you've done. No matter what you will do in the future. I will always love you."
"If you replace L in 'life' with W you get 'Wife'. Can't imagine a life without a wife!"
"I love you. These three magical words bind us, two people, together in a beautiful relationship called marriage."
"I wanted to tell you that wherever I am, whatever happens, I'll always think of you, and the time we spent together, as my happiest time. I'd do it all over again if I had the choice. No regrets."
"It's one thing to fall in love. It's another to feel someone else fall in love with you, and to feel a responsibility toward that love."
"I'm in love with you, and I'm not in the business of denying myself the simple pleasure of saying true things. I'm in love with you, and I know that love is just a shout into the void, and that oblivion is inevitable, and that we're all doomed and that there will come a day when all our labour has been returned to dust, and I know the sun will swallow the only earth we'll ever have, and I am in love with you."
"I dreamt that you were mine, and then I woke up smiling because I realized it was not a dream. You are already mine!"
"You fill all the emptiness in my heart. I'm so thankful to have you in my life. I love you very much!"
"Your heart is full of love and affection. Your hands are always caring. I am lucky to have you as my wife."
"I am catastrophically in love with you." from the famous Clockwork Princess by Cassandra Clare, is exactly how I feel about you.
"You are that woman who transformed my imperfections into perfections, just by the touch of your love. Love you my dearest wifey!"
"Even the silent moments of us together have the power to drown all of life's chaos. That is why we make a great team, sweetie."
"I knew the second I met you that there was something about you I needed. Turns out it wasn't something about you at all. It was just you."
"If my love were an ocean, there would be no more land. If my love were a desert, you would see only sand. If my love were a star–late at night, only light. And if my love could grow wings, I'd be soaring in flight." Good morning to the VIP of my life!
"There is never a time or place for true love. It happens accidentally, in a heartbeat, in a single flashing, throbbing moment." Happy Morning my dear wife!
"I don't care how hard being together is, nothing is worse than being apart. Can't keep my hands off you and can't stay away from you." Good Morning!
"I want to be the friend you fall hopelessly in love with. The one you take into your arms and into your bed and into the private world you keep trapped in your head. I want to be that kind of friend. The one who will memorize the things you say as well as the shape of your lips when you say them. Love you to the moon and back!" Good morning my darling!
"And I've realized that the Beatles got it wrong. Love isn't all we need—love is all there is." Have a lovely day my love!
"My permanent relationship status – taken forever by the most gorgeous woman in this universe. Love ya!" Good morning darling!
"All that you are, is all that I'll ever need."
"All my life I have always done what my heart told me to. I wouldn't have it any other way because it led me to you. I love you."
"Time is my biggest enemy because one life is too short to love you." Good morning!
I'm grateful that you are thoughtful, I'm grateful that you are understanding, I'm grateful that you are so much fun to be around, but most of all I'm grateful that you are my wife. I love you!"
"You are exactly the type of woman I was waiting for! Can hold your shopping bags all day long!" Good morning kisses and hugs!
"No matter where I go, I will always find way back into your arms!" Happy morning!
"A happy life is the one that has a wife like you! You complete me!" Wish you a wonderful day ahead.
"I find your lips very kissable and you lips unmissable! I am missing you already! Come back to bed!"
"You are mine and mine only! All rights reserved my lovely lady!"
"Every moment spent with you is a dream come true! After all, you are my dream girl!"
"Love lets you find those hidden places in your favourite person; even the ones they didn't know were there, even the ones they wouldn't have thought to call beautiful themselves."
"I offer you my life! Take it or spend the rest of your life with it!" Good morning darling!
"It's all about me and you and there is nothing more that can come between us two."
"You love me and I love you, our love for each other will always be true! Good morning sunshine!"
"Love has its way of finding itself and it has led me to you! Love you with my heart and soul!"
"You are the lifeline of my heart and it takes your name with every beat!" Happy morning!
"The only thing better than having you as my wife is my children having you as their mother!" Happy morning to the best wife and mother in the world!
"Without you, I am nothing! With you, I have everything! You are my 'everything'!"
"If I could go back in time, I would go back to the time where you and I met, just so I could relive the moment one more time."
"My love for you is like the raging sea, So powerful and deep it will forever be."
"Nothing says home more than the welcoming arms of yours! Looking forward to many more mornings with you!"
"You are the woman that fills up the emptiness of my heart!"
"Behind every successful man is a woman" –You're the secret behind my success, my dear wife."
"There are two moments where I will like to be with you! Now and forever!"
"Good morning to the woman of my dreams. You brighten up my mornings every single day."
"Being in love with you makes every morning worthwhile" – Good morning, sweetheart!
"If you live to be a hundred, I want to live to be a hundred minus a day. So, I never have to live even a single day without you."
"Good morning to the beat of my heart and the soul of my life!"
"My heart lies where it belongs – with you!" Good morning darling!
"If God grants me one wish, that would be to be with your forever!" Good morning sweetheart!
"You are my greatest friend, a shoulder to lean on, the one person I know I can count on! I am ready to rumble another day with you by my side!" Good morning dear!
Every day is another day that gives me a reason to continue loving you. Good morning to the sweetest wife!
It is a bit tough to choose work over you every morning, as my sleeping beauty attracts me towards her arms. Good morning my lovely wife!
Life may be a chaotic storm, but regardless of its tumult, I know every morning has me tackling it with the woman I love most.
As I open my eyes each day, all I want to see is you. Good morning my dear, I sent you hugs and kisses in my thoughts. Hope you feel it.
Even the most romantic sunset can't match the beauty of the sight of the sun's first rays Bouncing off the silky skin of my wife's face.
These beautiful and innovative love quotes and wake up messages can be a great way to brighten up your wife's day! These romantic good morning quotes for her are also a special way to let her know every day how much you care about her.
Also Read:
Romantic Good Night Messages for Your Wife
Romantic Love Messages and Quotes for Your Wife
Birthday Ideas for Your Wife That She Will Cherish Forever