10 Simple and Healthy Rice Recipes for Kids
Children usually get bored eating similar food every day. So, it is important that we create a variety of flavours from our staple diet, such as rice, to keep them distracted from junk food.
Video: 5 Tasty and Healthy Rice Recipes for Kids
Easy Rice Recipes for Children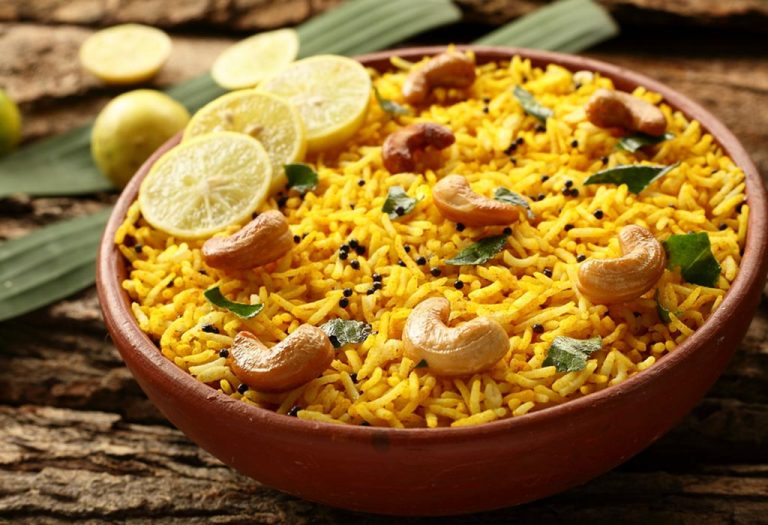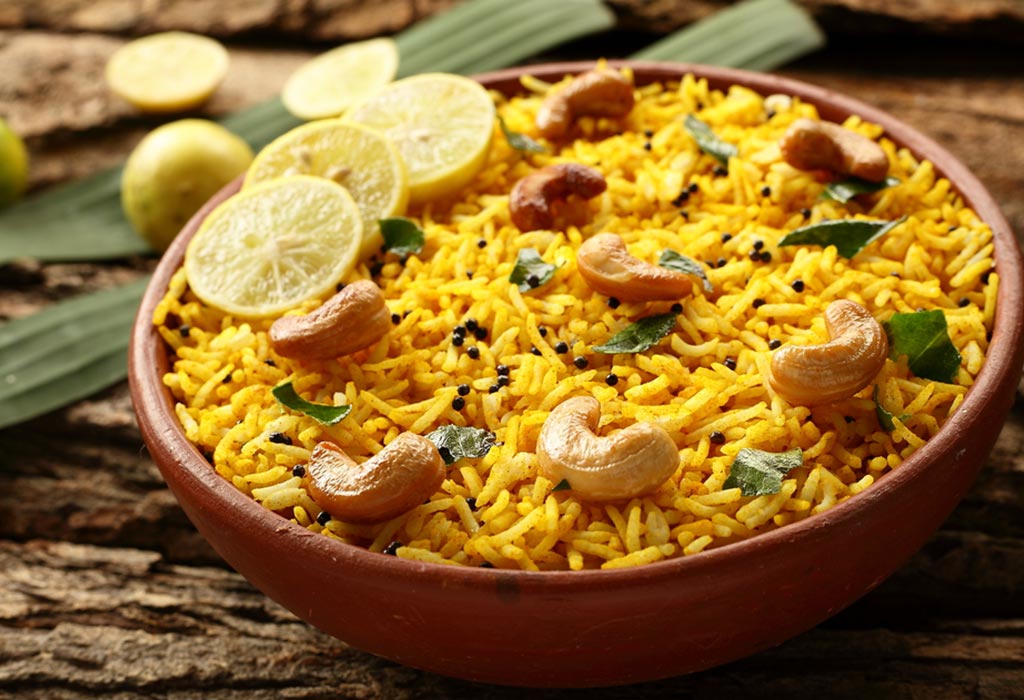 Rice recipes for kids are easy to make and healthy. Rice can be combined with any flavour or food. For perfect and healthy Indian rice recipes for kids, stick to homemade or organic ingredients. Enjoy the rice recipes for a kid's lunch box, below.
1. Moong Dal Kichadi
Ingredients:
½ cup moong dal
½ cup rice
1 small chopped onion.
1 chilli
½ inch ginger
1 tsp cumin seeds
4 peppercorns
1 pinch asafoetida
3.5 – 4.5 water
2 tbsp ghee
salt to taste
ghee
coriander
Preparation:
Soak the washed moong dal and rice for 60 minutes.
In a cooker, temper the cumin seeds in ghee.
Add the pepper and ginger.
Once the raw smell of ginger fades away, add the onions.
Sauté the onions to a light brown colour and add the chilli.
After a minute, add the asafoetida, turmeric, the moong dal/rice mix, salt and water.
If you want a thinner consistency, add 4.5 cups of water.
Leave it for three whistles, and garnish it with a tablespoon of ghee and chopped coriander.
2. Curd Rice
Ingredients:
2 cups cooked rice
1½ cup curd
½ cup pomegranate
¼ cup chopped coriander
salt
1 tbsp oil
¾ tsp mustard seeds
¼ tsp urad dal
pinch of asafoetida
1 red chilli
a few curry leaves
some split cashews
Preparation:
Smash the cooked rice slightly, and mix salt to taste.
Add the curd and half of the milk.
Add the pomegranate and chopped coriander.
Temper the cashews, and set aside.
Temper the other ingredients and add the cashews.
Immediately, pour the mix into the curd rice and mix well.
Add the rest of the milk as a garnish.
3. Sticky Ripe Mango Rice
Ingredients:
3 cups rice (white)
2 cups canned or fresh coconut milk
3/4 cup jaggery
1 teaspoon salt
4 sliced ripe mangoes
grated coconut for garnish
Preparation:
Soak the rice in diluted coconut milk overnight and pressure cook it to four or five whistles.
Heat the coconut milk (do not boil) and add jaggery.
Take a bowl of prepared rice and add one cup of the hot coconut milk and leave for 10 minutes
Add the ripe, sweet mangoes and salt to taste.
Garnish with grated coconut.
4. Ghee Rice
Ingredients:
1 cup rice
2 cups water
1 bay leaf
1 star anise
1 strand mace
3 cardamom
4 cloves
1-inch cinnamon stick
1 small onion
¼ cup split cashews
salt to taste
ghee
Preparation:
Soak washed rice for 30 minutes.
In two tbsp. of ghee, fry the onions and cashews (separately) to a golden brown and set aside.
Temper all the other ingredients (except water and rice) in a pan.
Add water.
Add the drained rice to the mixture with salt to taste.
Check often and add more water if required till the rice is well cooked.
Garnish with the onions and cashews.
Be generous with the ghee. Serve with raitha and some chips.
5. Sweet Potato Rice
Ingredients:
2 cups cooked rice
2 boiled sweet potatoes
4 pieces of garlic
¼ tsp mustard seeds
1 small chopped onion
1 large tomato
½ tbsp. ginger paste
1/s tsp chilli powder
3 tsp oil
salt to taste
Preparation:
Smash rice and sweet potatoes with salt and set aside.
Temper the mustard seeds.
Add onion and garlic.
Add ginger to the translucent onion, and add tomato after a few minutes.
When the tomato oozes out the juice, add chilli powder.
Add the smashed rice and potatoes to the mixture and mix it for a few minutes on the stove before switching it off.
6. Rice Kheer/ Payasam:
Ingredients:
3/4 litre milk
¼ cup basmati rice
a generous pinch of kesar
4 tbsp. sugar
4 crushed green cardamom
one tbsp. raisins
10 cashews
10 blanched almonds
Preparation:
Soak the washed rice in water for 30 minutes.
Add the drained rice to boiling milk.
Lower the flame and let the rice cook.
When the rice is al dente, add sugar, blanched almonds, cashews.
Once the rice is completely cooked, add raisins.
This can be served hot or cold.
7. Simple Egg Fried Rice
Ingredients:
2 eggs
1 cup cooked rice
1 tsp ginger paste
1 tsp garlic paste
4 peppercorns crushed
1 medium chopped onion
salt to taste
1 tsp butter
Preparation:
Sauté the two eggs and a pinch of salt in a tsp of butter until they are dry and scrambled.
Sauté the onion and pepper in oil.
Add the ginger and the garlic paste after a few minutes.
Once the onion is translucent, add the scrambled eggs and the cooked rice. Sprinkle salt to taste.
This fried rice recipe can be served with some tomato sauce.
8. Tomato and Chicken Rice
Ingredients:
1 tbsp oil
1 tsp garlic paste
½ small onion
200 ml chicken stock
1 chopped carrot
2 medium chopped tomatoes (1/2 a tin)
½ cup peas
1 cup chicken breast chopped finely
1 cup rice
black pepper (to taste)
chopped coriander
salt
Preparation:
Cook the rice to al dente.
Sauté garlic paste and onion to a golden brown in oil.
Add all the other ingredients, except peas and coriander, and check regularly as it cooks.
Add peas and coriander when it is almost done.
Simmer till the peas are well cooked.
You can serve this delicious chicken and rice recipe for kids with some veggies on the side.
9. Lemon Rice
Ingredients:
1 cup cooked rice (warm or hot temp.)
half a lemon
1 tsp mustard seeds
1tsp urad dal
2 dry chillies
one long sliced green chilli
8-9 curry leaves
¼ peanuts (dry fried or sautéed)
½ tsp turmeric
salt
Preparation:
Temper mustard seeds and sauté urad dal. Add the chillies (dry and green) and curry leaves.
Once they change colour, switch off the flame.
Mix hing, turmeric and salt to the tempering.
Spread the rice evenly in a pan. Add the above mixture and then squeeze the lemon. Mix well.
Add coriander to garnish.
10. Rice Cutlets
Ingredients:
1 cup of cooked rice
½ cup boiled potato
I chopped onion
1 chopped green chilly
¼ cup chopped coriander
¼ tsp of red chilli, turmeric and coriander powder each
½ tsp chat masala
3 tbsp. gram flour
salt
oil
Preparation:
Mix and mash all ingredients one after the other in a bowl (except oil). Add or reduce the spices or salt according to your taste.
Make small or medium-sized patties and shallow fry in a pan. They are well done when they are golden brown.
Indian rice recipes are made with many spices and vegetables that provide the right nutrients. So, enjoy your cooking as you make good food for a healthier generation.
Also Read:
15 Bread Recipes for Kids
20 Easy Breakfast Recipes for Kids