10 Juicy Melon Recipes Kids Will Love You For Making!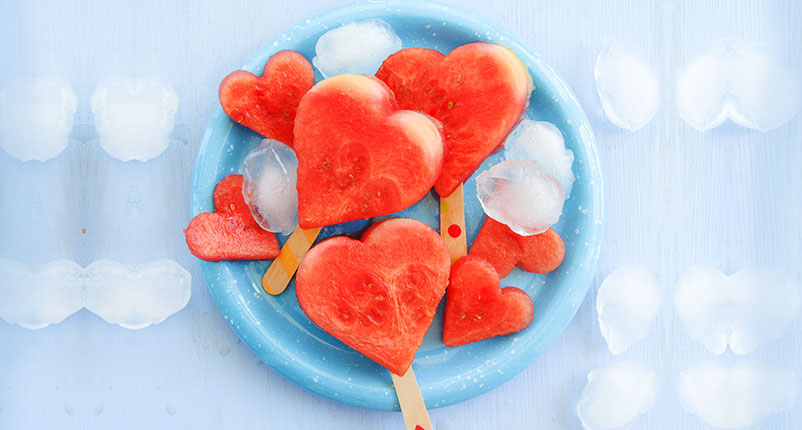 In this Article
Melons, possibly the most refreshing and cooling summer fruits, are enough to light up any dull day! Watermelons, muskmelons, cantaloupes, honeydew melons…our mouths are watering already! But did you know that they are also a storehouses of nutrients? And we aren't even talking about the bitter melon (or karela as we commonly know it).
What Makes Melons Just So Awesome
If you have been looking at melons only as coolers, here's great news – they are a treasury of health benefits too! They are packed with carotenoids, Vitamin C, potassium, folate and of course, water, all of which come together to keep your little one's eyes, blood sugar and digestive system in shape. Not just that, melons also lower your kid's chances of premature cell ageing, formation of ulcers, diabetes, kidney stones and cancer. And here's probably the best bit – they also help relax your nerves and muscles, thus improving the quality of sleep!
Reason enough to stock up on melons? Well, we suggest alternating mangoes (delicious but sadly high in calories) with fitter melon recipes to see the health magic for yourself. Melons can make some really fantastic recipes right from the conventional juices or coolers to innovative sandwiches, pizzas and kebabs. Sounds too good to be true? Well, check out our list..
1. Muskmelon Cooler Shots
Muskmelons are perfect summer fruits as they go a long way in building your child's immunity against diseases. After a hot summer day spent monkeying around, why not let them cool-off with these cooler shots?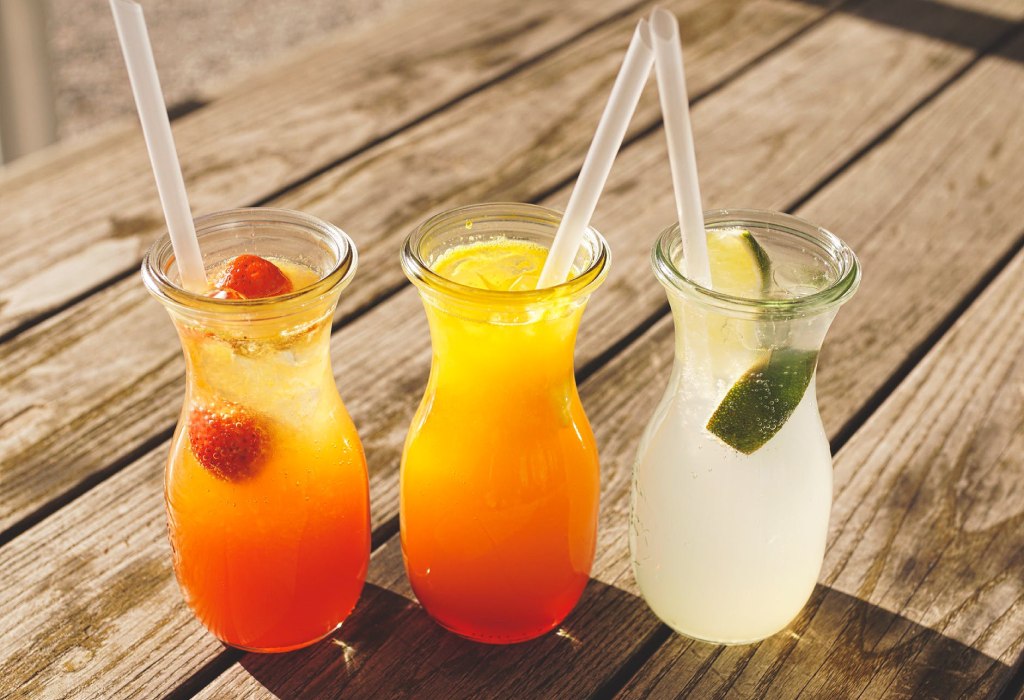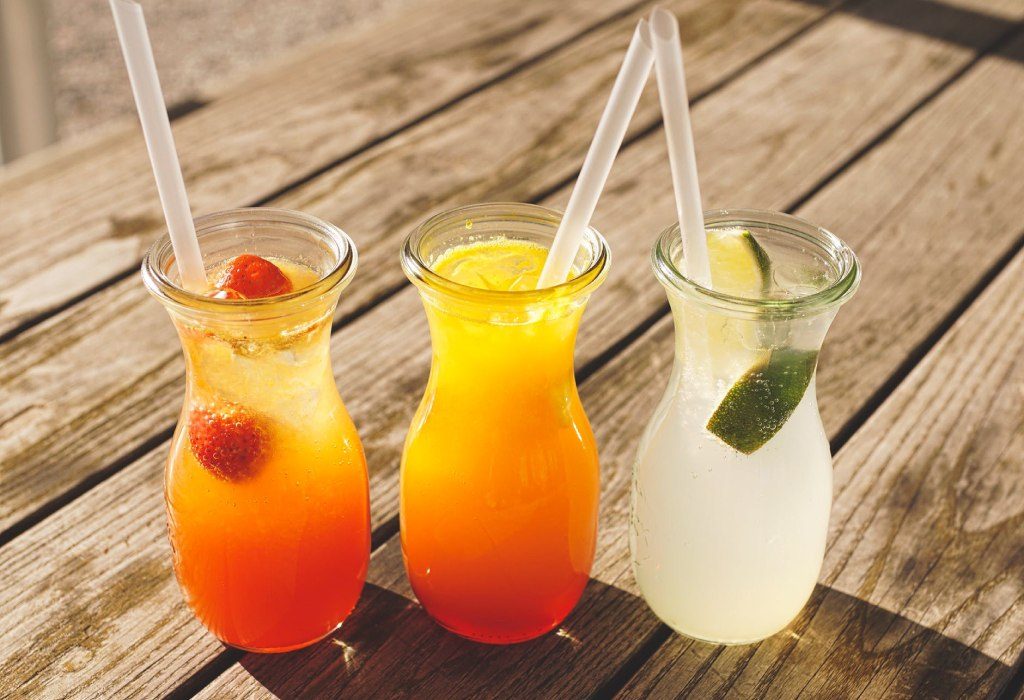 3. Watermelon Sandwich
This refreshing summer treat is chilling to the core! You need just 15 minutes to make these attractive sandwiches, and yes, we assure you that your fussy eater will not find any reason to compain this time!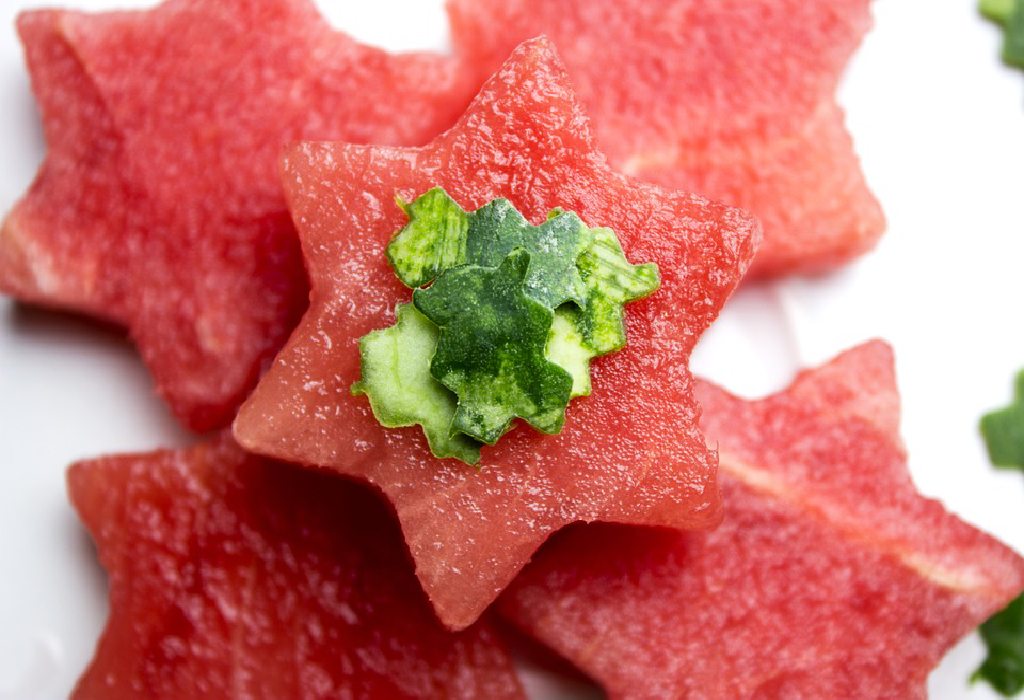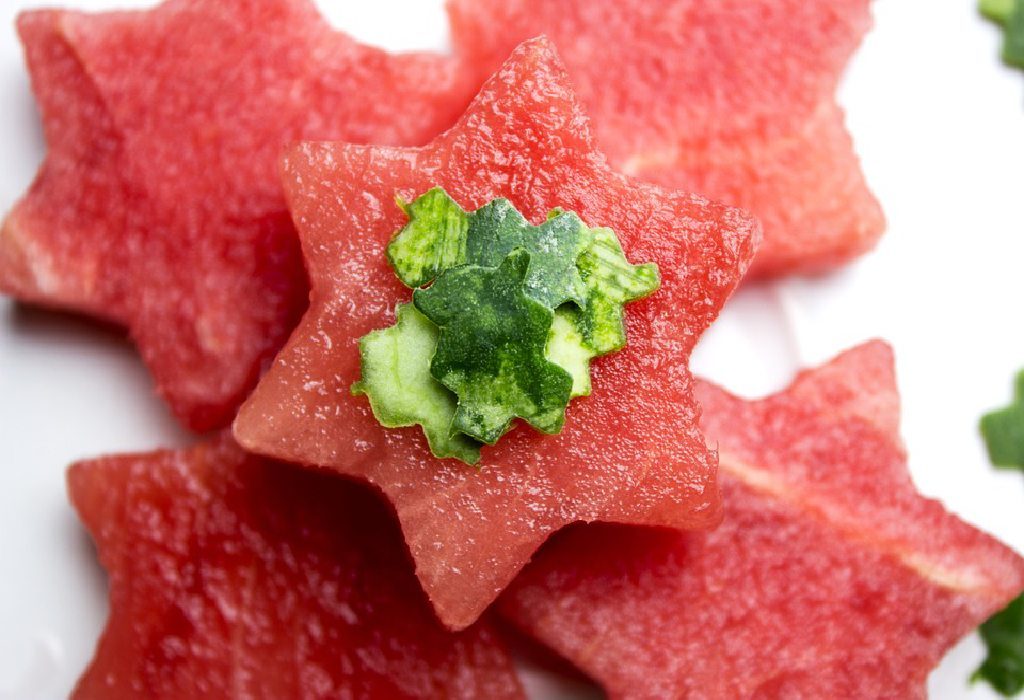 3. Fruity Lemonade Popsicles
These yummy popsicles bring to you the health benefits of plenty of fruits – all in one! Apart from melons, you can pick kiwis or other seasonal fruits of your choice.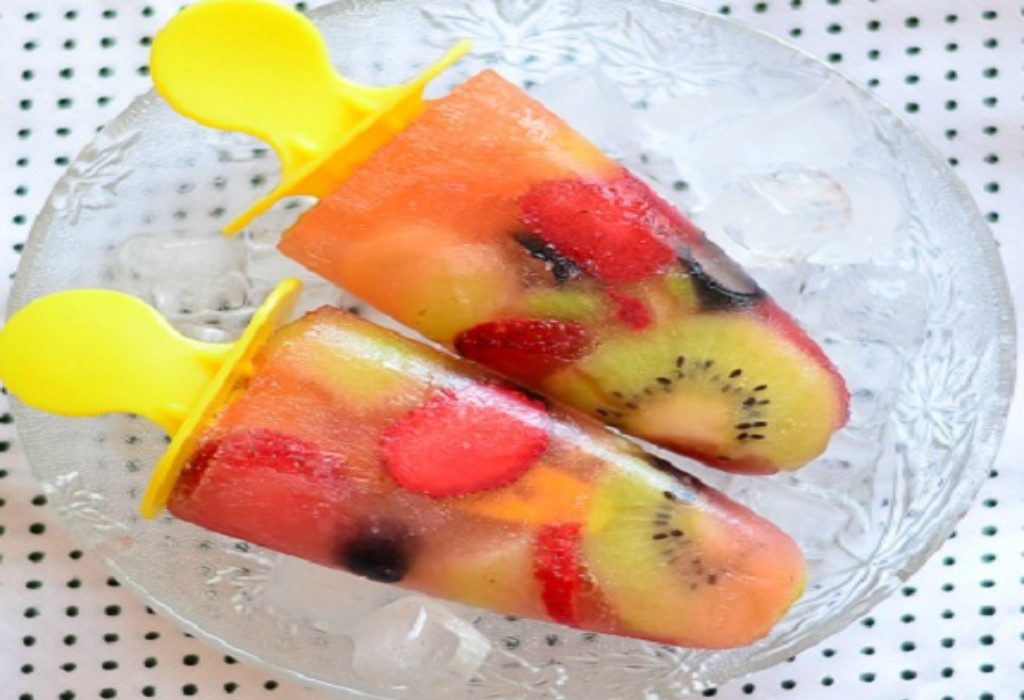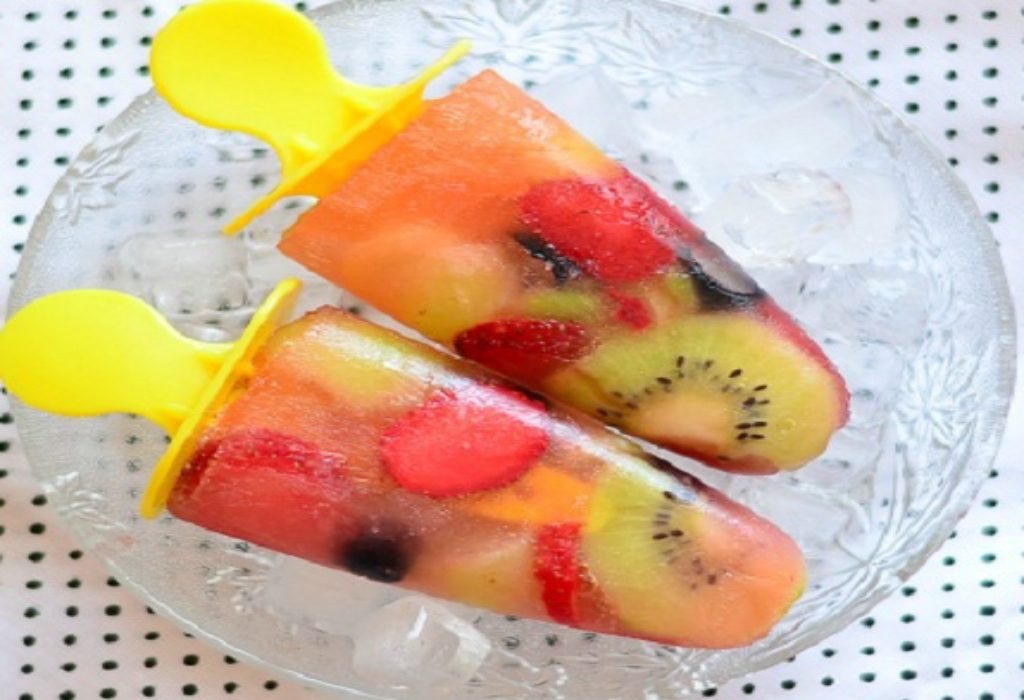 4. Watermelon and Lemon Cooler
The kids just came back from outdoor play and look completely drained! Well, you can help your kids bounce back in no time with this deliciously awesome cooler. Watermelon and lemon, both high moisture fruits, will rehydrate them thoroughly.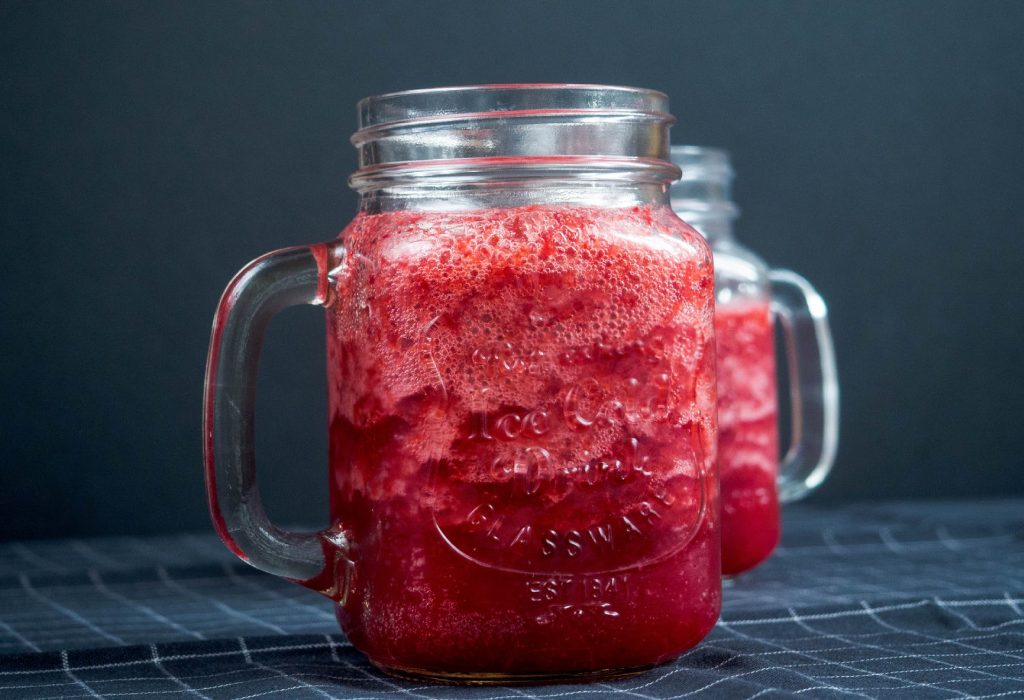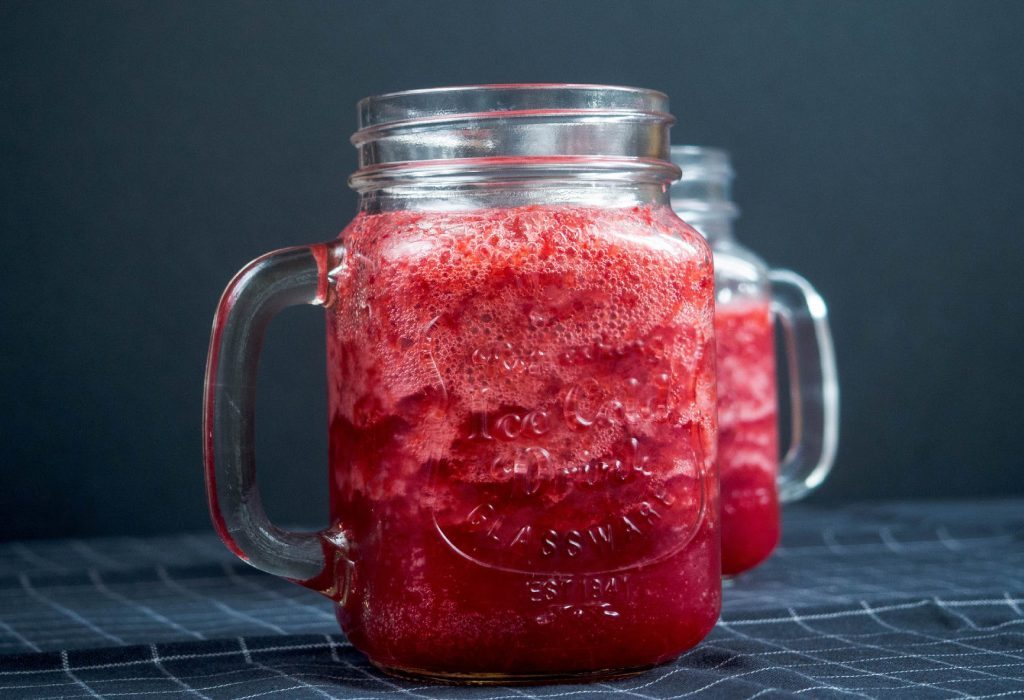 5. Watermelon Pizza
Sandwiches without the bread, and pizza without the pizza base- what's this watermelon upto? Looks like it wants to become a sureshot treat for your growing kids.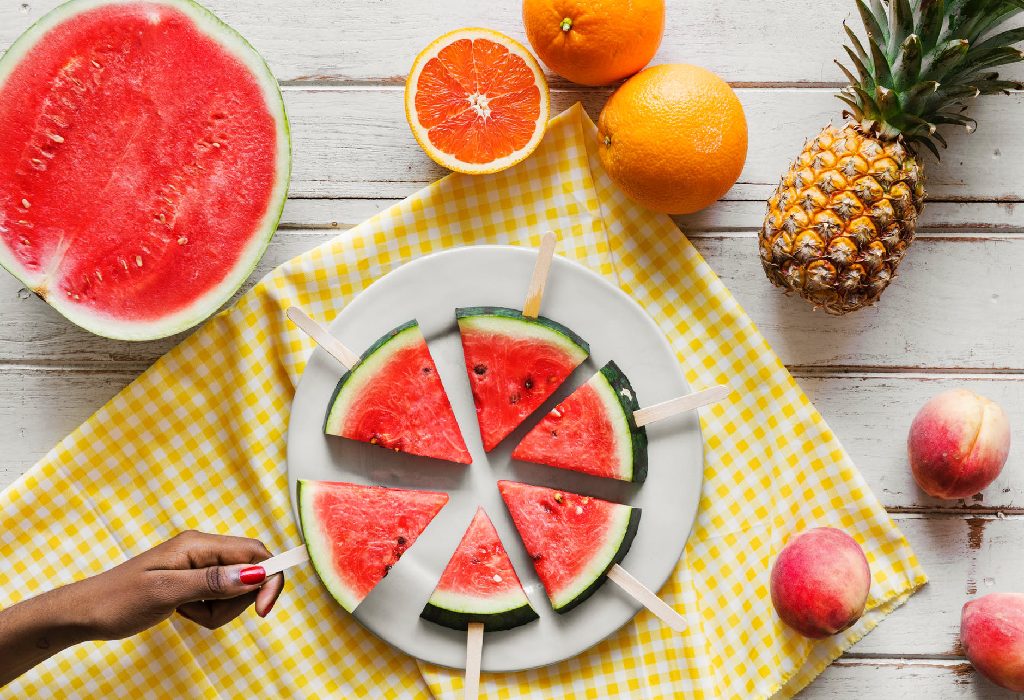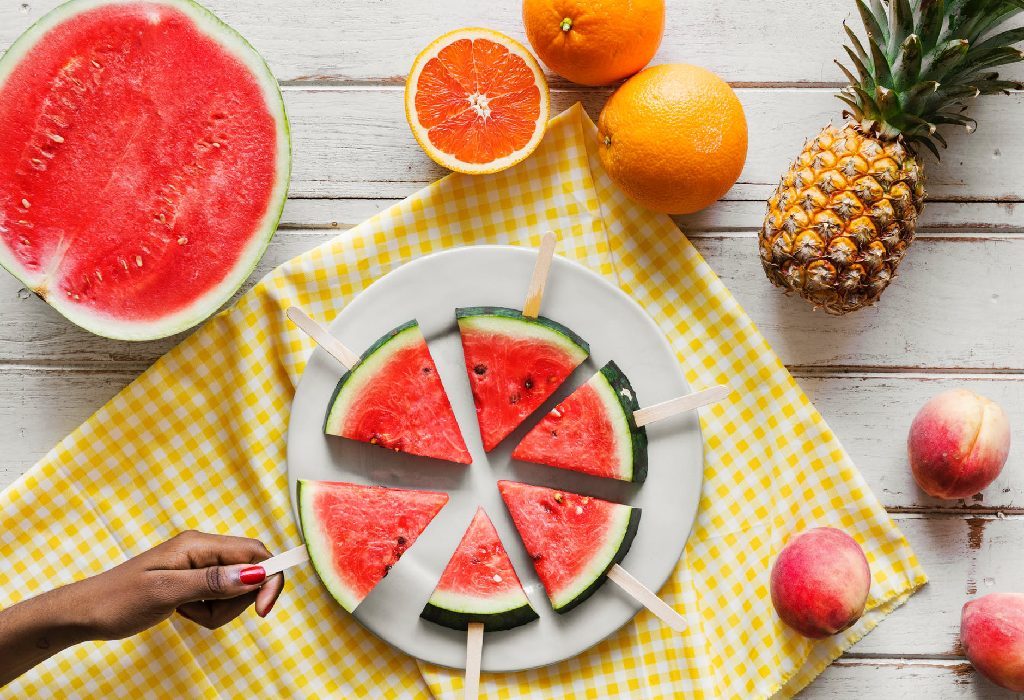 6. Melon Seeds and Coconut Burfi
This Mommy Chef recipe proves that nothing is impossible. Can you believe muskmelon seeds have it in them to make up a mouthwatering dessert? Try it out for yourself!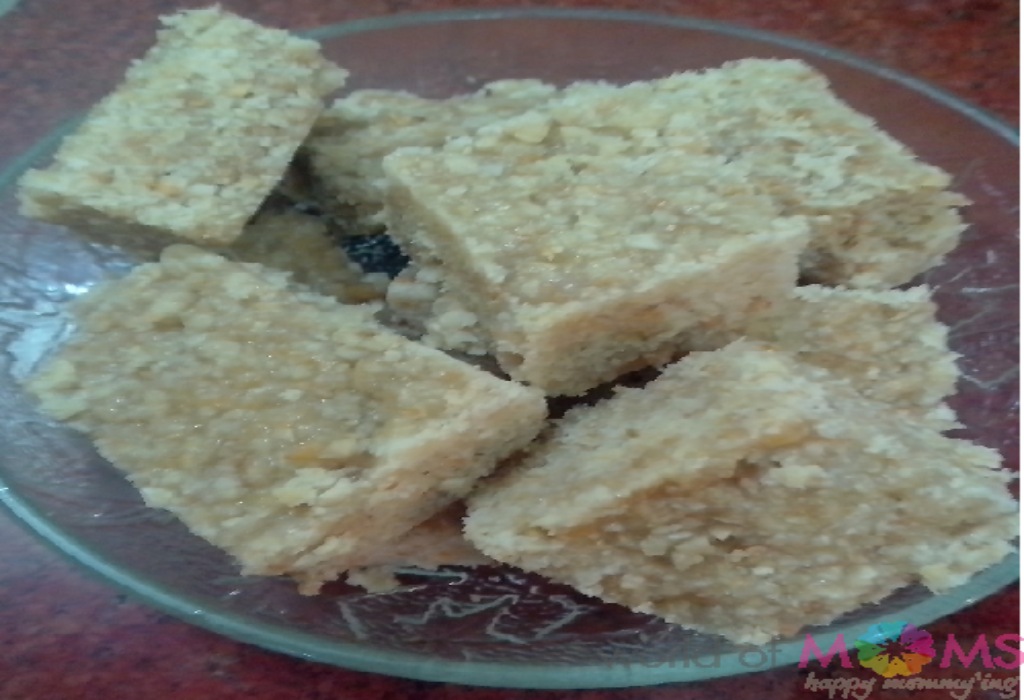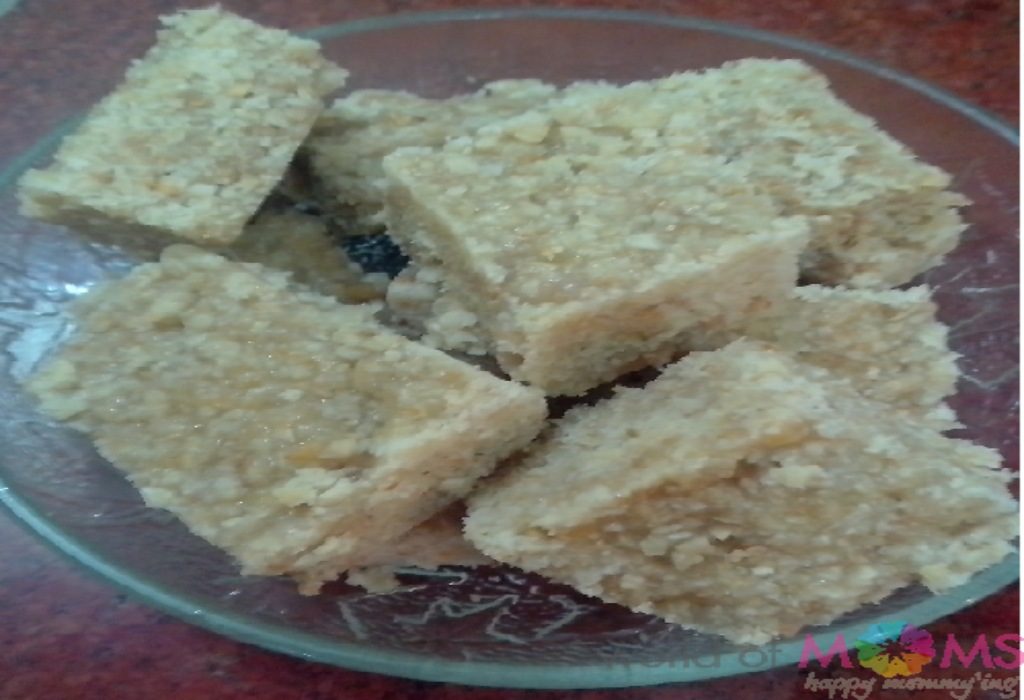 7. Watermelon and Orange Cooler
This sweet yet tangy watermelon and orange cooler is one the best thirst-quenchers for kids to ward off the summer heat. They also get to stock up on loads of Vitamin C.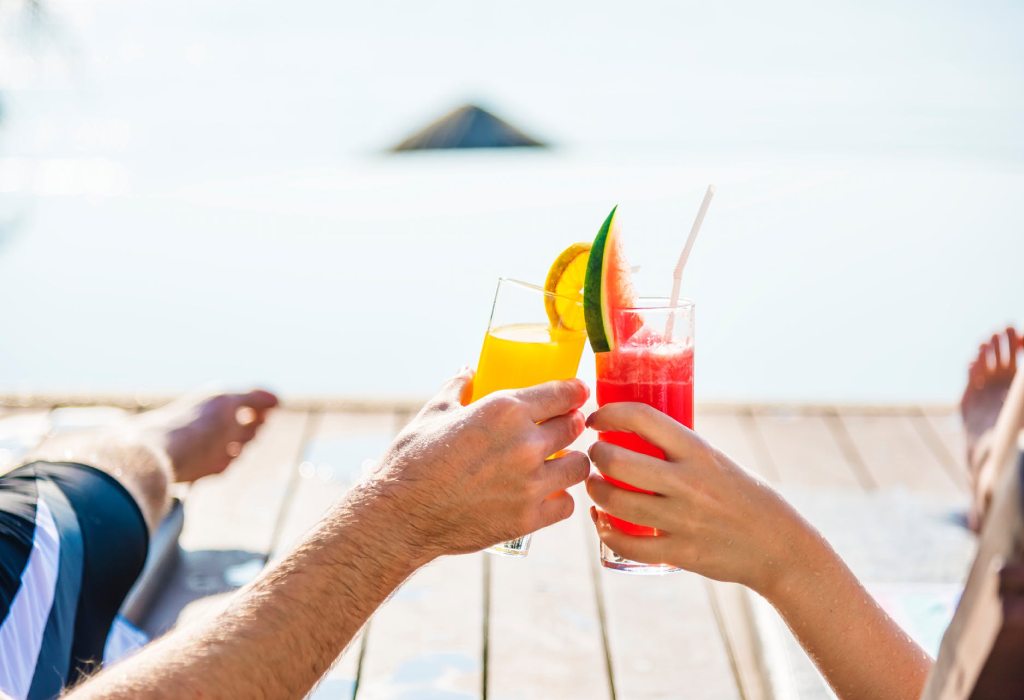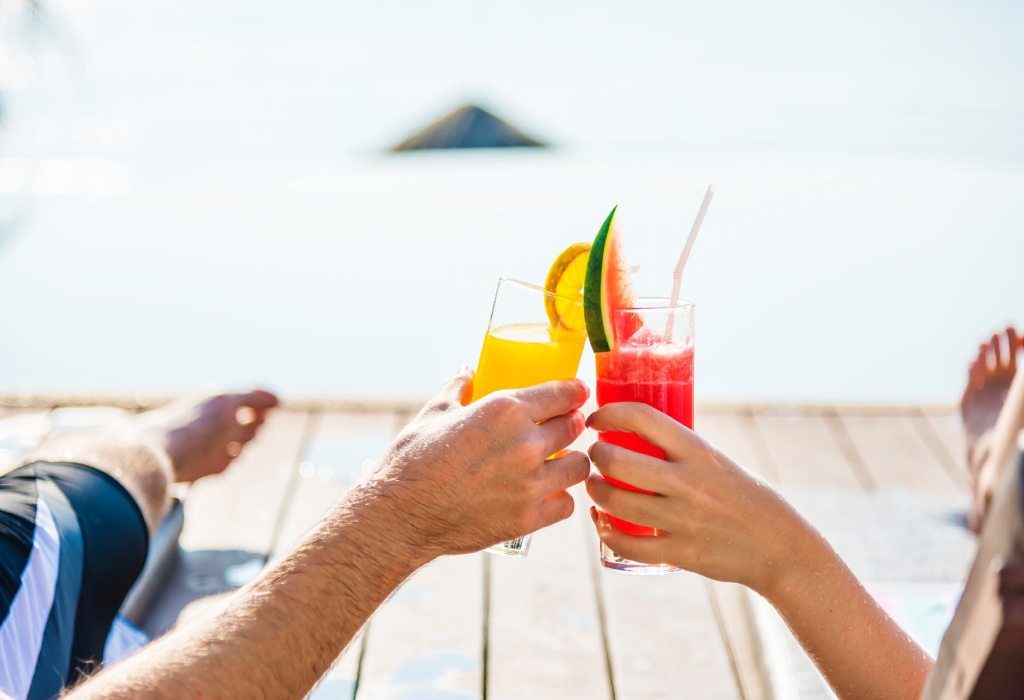 7. Muskmelon Halwa
This famous sweet from South India is sure to melt your picky eater's heart. Grab a bite and you too will wish for more!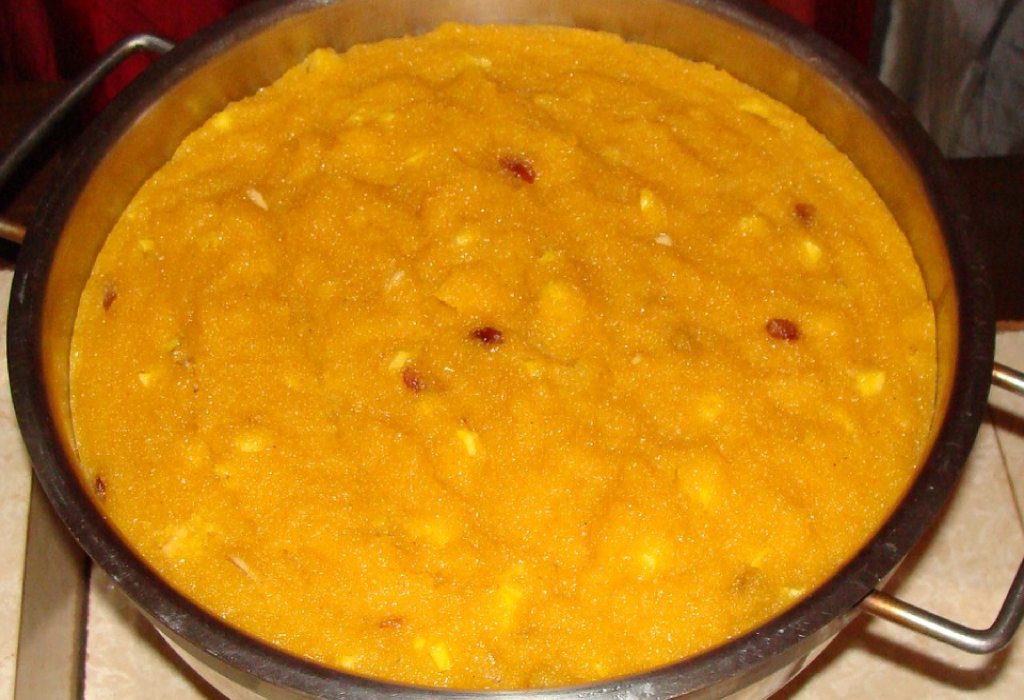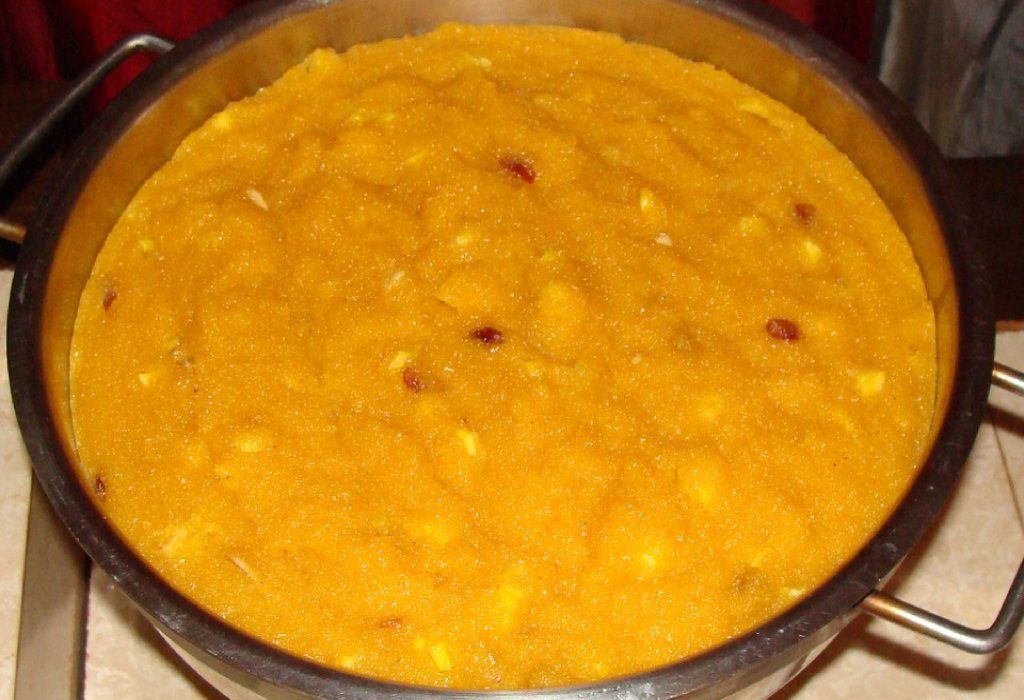 8. Watermelon and Feta Salad
This low-calorie sweet and savoury salad recipe contributed by our Mommy Chef is a super-combo of protein-packed feta and juicy watermelons. Here's what we call a true summer salad recipe!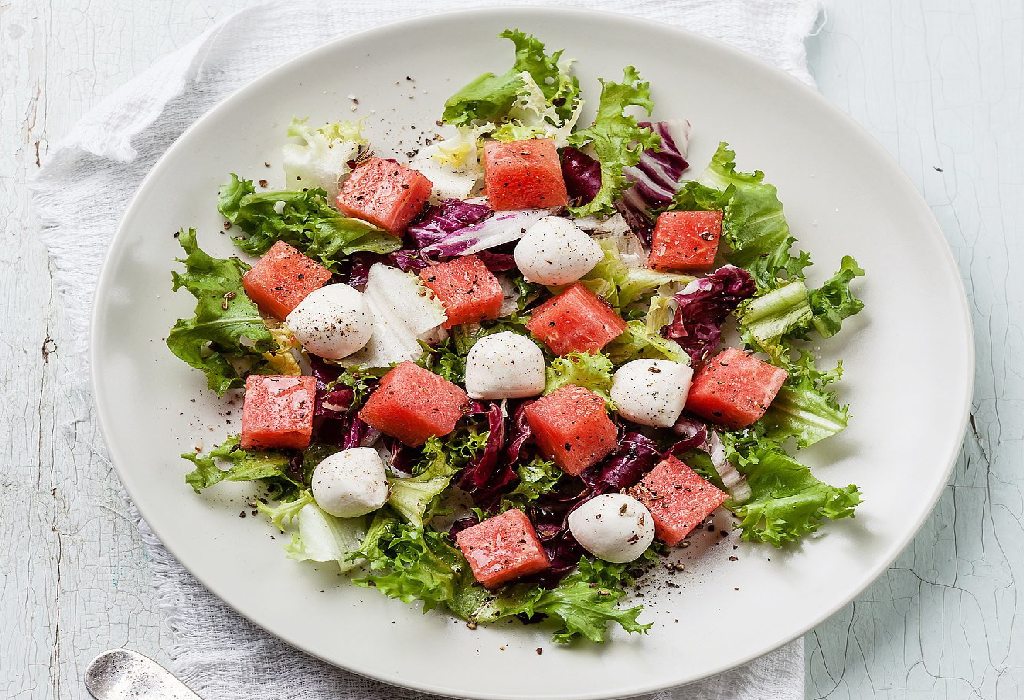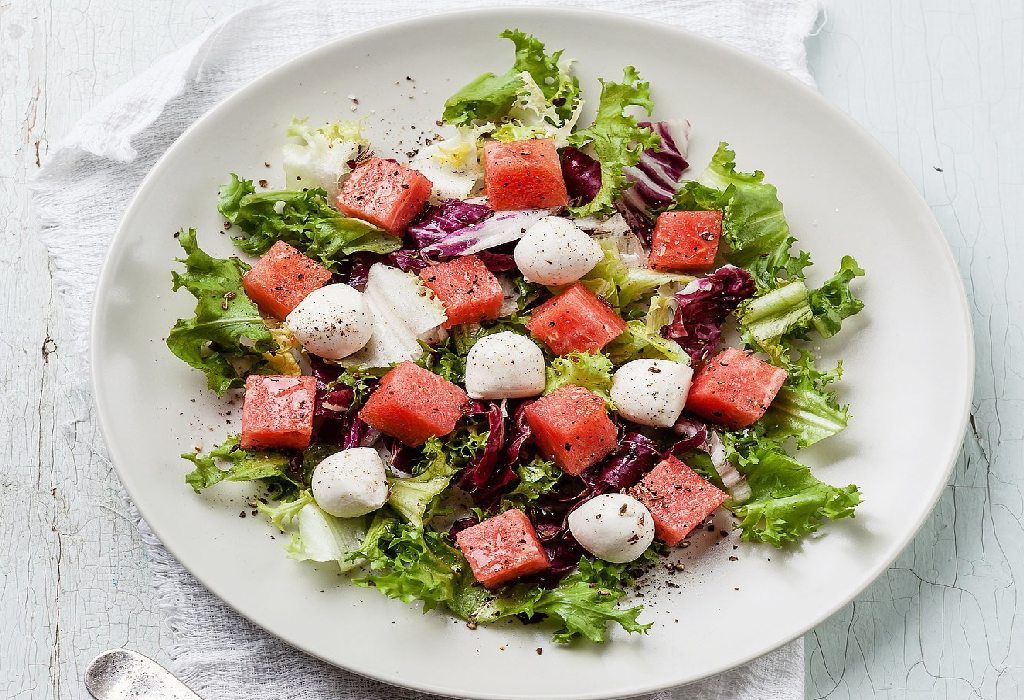 9. Fruit Kebabs With Chocolate Syrup
Melons can make colourful fruit kebabs, yes, but what happens when you top them up with chocolate syrup? Erm, we think the kids will get to eat this only if you don't finish it all up in the kitchen itself!