12 Interesting Ganesh Chaturthi Games and Activities for Preschoolers and Kids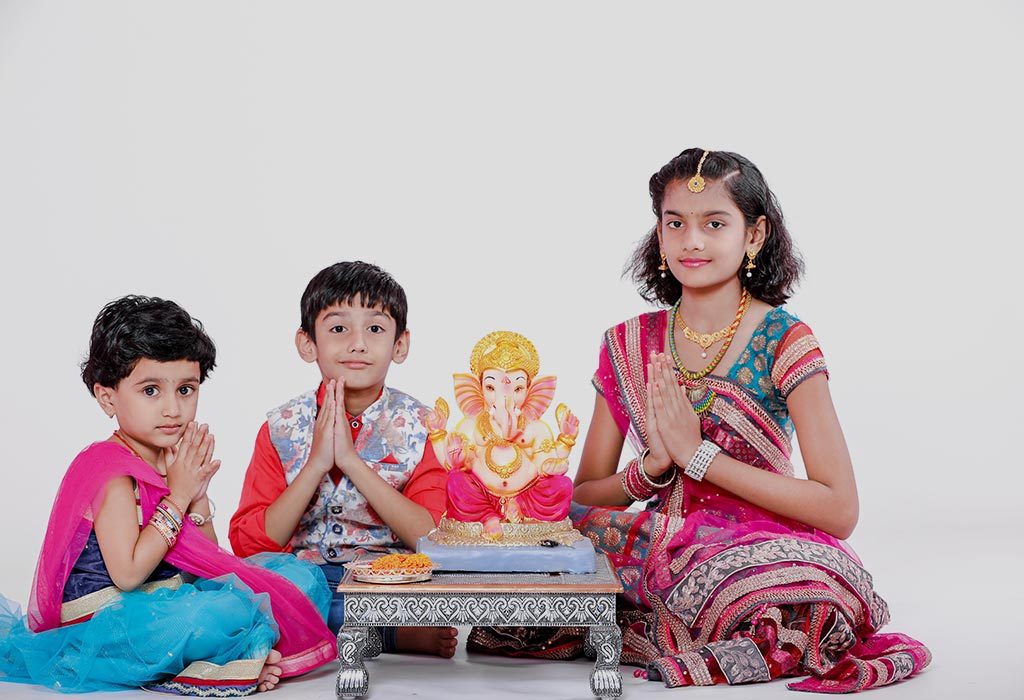 Toddlers and pre-schoolers can get excited about just about anything, especially festivals. Ganesh Chathurthi is a grand festival which is celebrated in reverence of the elephant-headed Hindu God – Vinayaka. Here are things you can keep your children occupied with – Ganesh Chaturthi art and craft for kids and increase their enthusiasm about Ganapati Bappa!
Video: Ganesh Festival – Fun Games And Activities For Kids
Ganesh Chaturthi Activities and Games for Children
Here we list down some Ganpati games for kids and some arts and crafts to help get them into the festive spirit:
1. Lentil Ganesh Art
You can make a beautiful picture using cereals and lentils.
What You Would Require
An outline of Ganesha printed out
3 or 4 different coloured lentils
How to Do This Activity
Apply glue on the picture of Ganesha, within the outlines.
Use different grains and lentils for different parts, and finish off with a colourful looking Gajanan.
2. Ladoo Treasure Hunt
Create an intriguing treasure hunt that ends with the children finding tasty ladoos.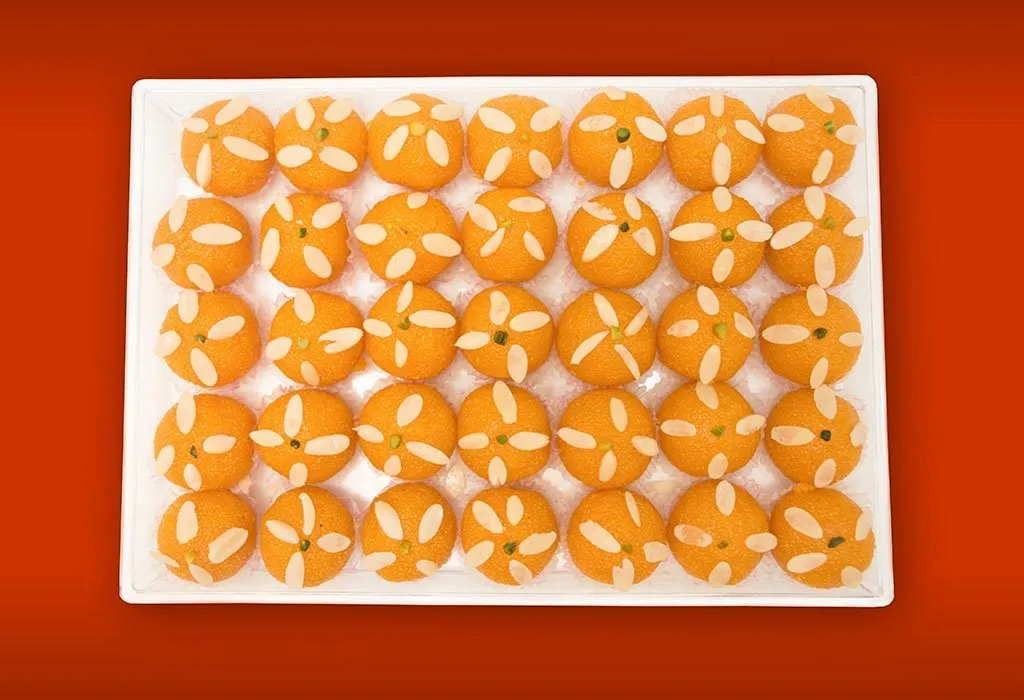 What You Would Require
Ladoos for all the children.
Clues hidden in different places, leading to the treasure.
How to Do This Activity
Before you begin the ladoo hunt, you must make fun, yet 'easy to decipher' clues.
Write clues like 'With my shoes, I need to wear_______?' This would lead the child to the sock drawer for their next clue.
Cover as much ground as you can for each child to keep them occupied.
Once children decipher the last clue, they will find the hidden ladoos as their reward.
3. Ganesha – Colour the Drawing
Keep the little ones occupied with the age-old trick of colouring.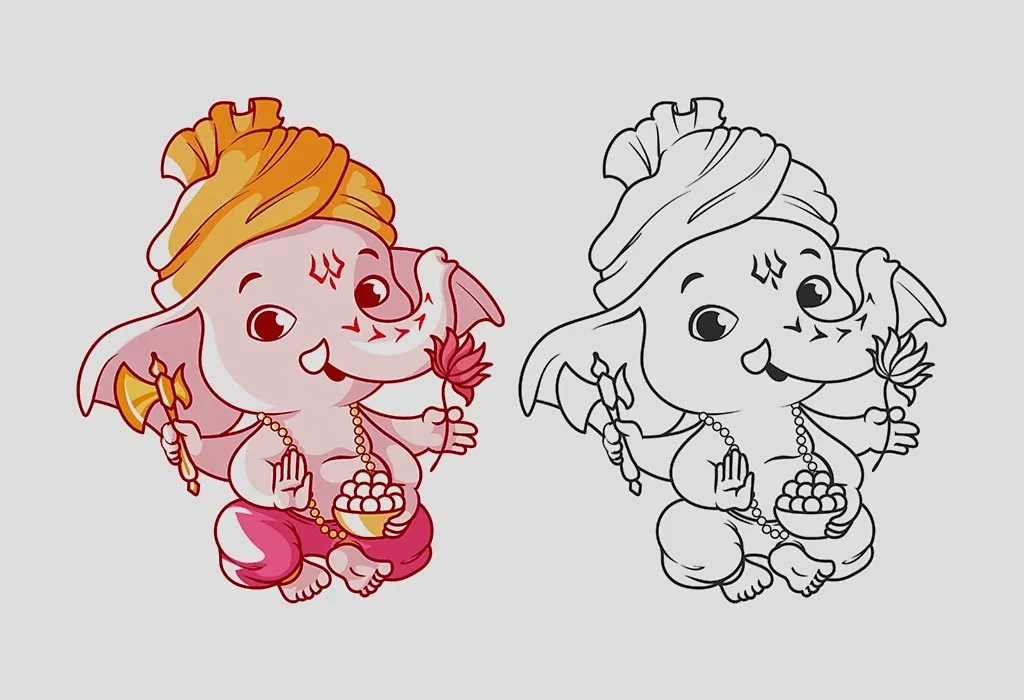 What You Would Require
How to Do This Activity
Have the children seated in a circle so that they can share colours
Give each one a different picture
Make sure to give them small rewards for their work when they are done
4. Your Very Own Ganesh Avatar
Get the kids to unleash their creativity using their imagination and artistic skills.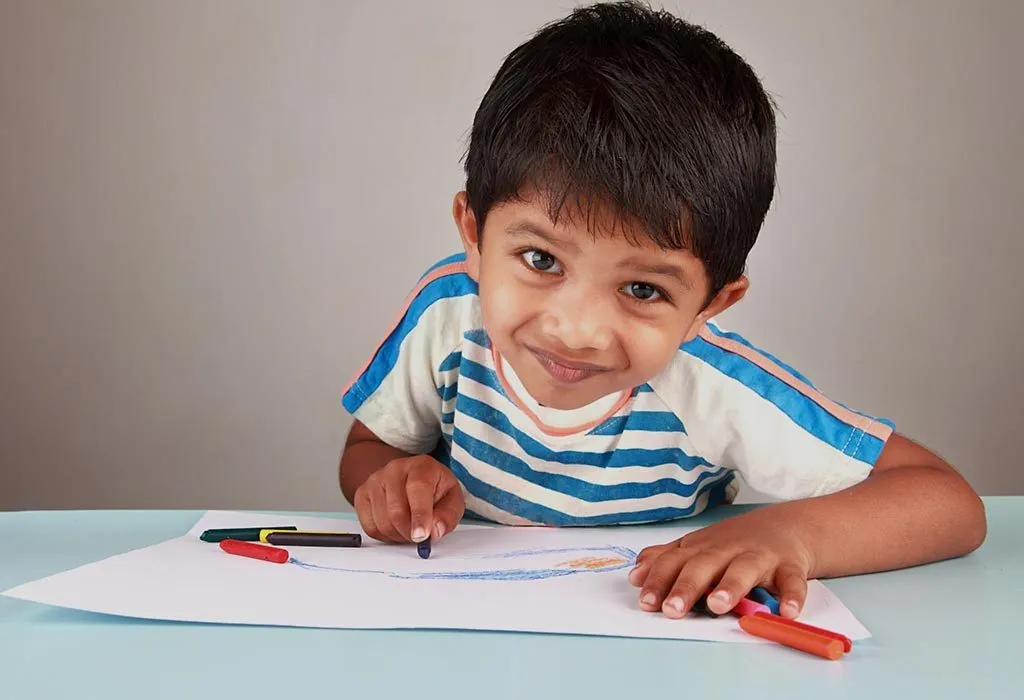 What You Need
How to Do This Activity
Give the children instructions to draw Ganapati as they would envision him in this millennium. While suggesting ideas, ensure that they are not offensive.
Ask them to draw and colour their imaginative Ganesha artwork.
5. Elephant Bookmark
Make a piece of art with symbols or a picture of Ganesha on it, that can be used as a bookmark.
What You Need
Watercolour paper
Paintbrush
Black card-paper
Pencil
Eraser
Black Pen
Glue
How to Do This Activity
Create a sketch of Ganesha to mark the occasion.
Have the child trace over the chosen image with a black pen. A waterproof pen is preferable as he can also use paint or watercolour to fill in the details.
Let the child fill in the image with intricate patterns and designs.
Stop here to have a black and white bookmark or colour it further.
Watercolours or paint tubes makes it easier to fill in the details.
Help the child cut along the edge of the image using scissors.
Fold a piece of black card paper. Glue the image cut-out close to the fold. Cut off the excess black card paper.
Now only the image of Ganesh will be visible in the front, and the bookmark is ready.
6. Play-Doh Ganesha
Children can create their own mini Ganesha using clay.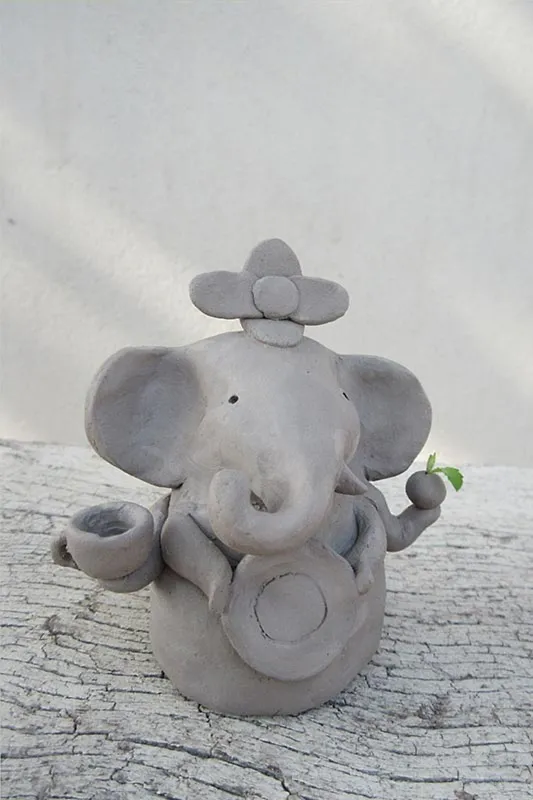 What You Need
Play-doh or modelling clay of different colours
How to Do This Activity
Make different sized balls out of play-doh using different colours.
Make Ganesha's Pedestal by rolling a piece of Doh.
Use a big round of doh to make Ganesh's stomach.
Use bright coloured doh to make the legs, by rolling it out like logs. Press it onto the stomach in a comfortable-looking posture.
Similarly, roll out the arms and place them on the belly piece.
Use a different coloured, small, round ball to fashion Ganesh's head and trunk.
Have dark coloured pin sized balls for eyes.
Attach big, flat pieces to the sides of the head as ears.
Make a different coloured crown for his head.
Your child can let his imagination go wild with the various colours and designs that are used to symbolise Ganesha in art.
7. Dressing Up As Ganapati
Dressing up in a fancy costume is an activity that your children would enjoy. You could get them to enact small anecdotes from Ganesha books that they have read.
What You Would Require
Trunk shaped masks
Cutouts of different things that Ganesha holds in his hands
How to Do This Activity
Drape your child in a colourful dhoti.
Put on the trunk shaped mask for the child.
Give them cut-outs of what Ganesha holds in each of his hands.
8. Storytelling from Ganesh's Book
The beloved Vignaharta never ceases to amuse children with all his playful antics. Read some of them to your little ones.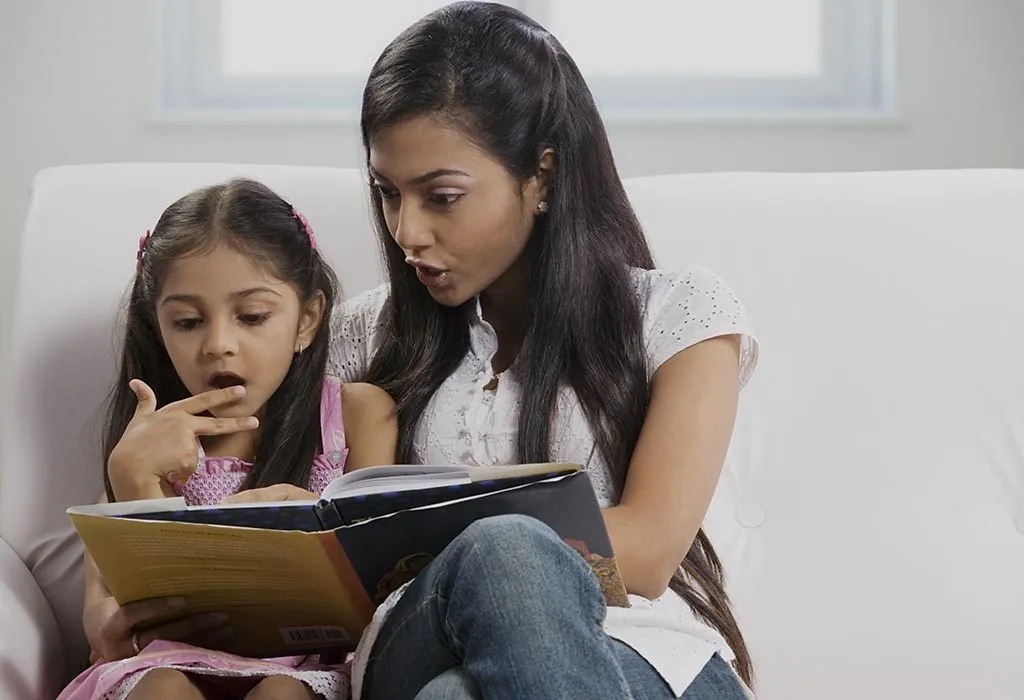 What You Would Require
A children's book on Ganesh with illustrations
How to Do This Activity
You could read out loud from a nice book with stories of Ganesha. Choose from one of the children's titles mentioned below:
'Ganesha: The Wonder Years' by Sourav Dutta and Rajesh Nagulakonda
'Amma Tells Me About Ganesha' by Bhakti Mathur
'Ganesha's Sweet Tooth' by Sanjay Patel and Emily Haynes
9. 'Ganesha Name' Word Search
Make a fun word jumble that will increase your children's knowledge about Ganapati.
What You Would Require
A puzzle for each child
Pen or marker to find the names
How to Do This Activity
Create a simple jumbled puzzle with different names of Ganapati.
Write all the names on one paper and hand it out with each jumble.
Make the activity a timed one.
10. Flower Decoration for the Festival
Include children in the actual preparations for the festival. They will grow to appreciate their culture and will enjoy celebrating it even when they grow older.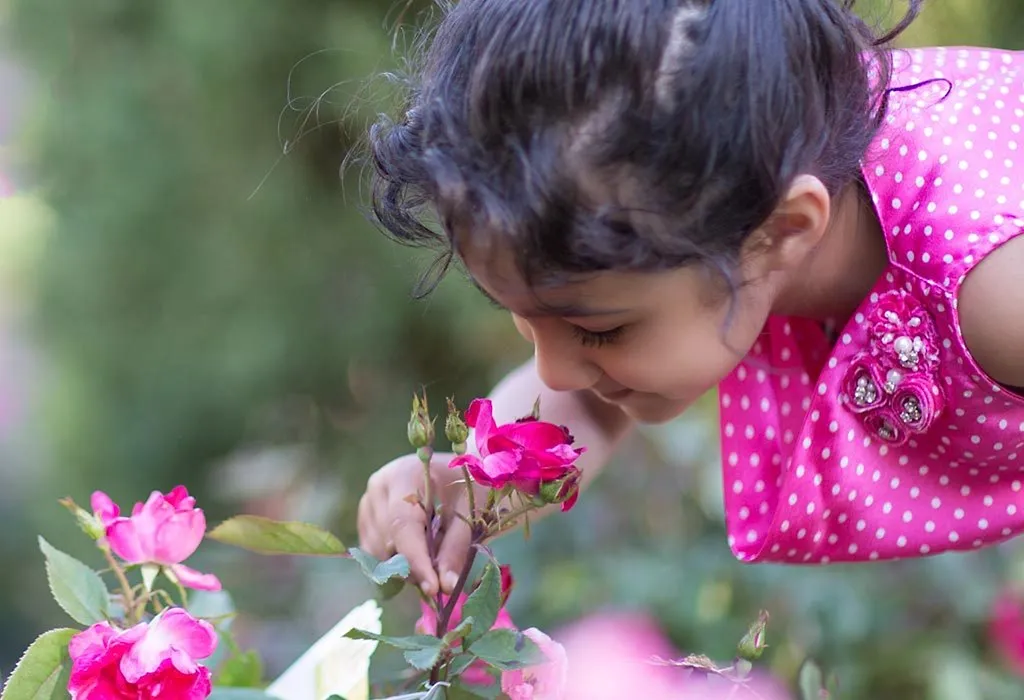 What You Would Require
A place from where your children can pick flowers in different colours
How to Do This Activity
Allocate different colours to each child.
Take suggestions from the children on the placement of the flowers.
11. DIY Paper Ganesha
Have hours of fun as you organise a competition to make Ganesha using craft materials.
What You Would Require
Plain paper cup
Pencil
Scissors
Coloured paper
Decoration material
Paint
Glue
Sketch pen
How to Do This Activity
Paint the cup red colour. Now, cut the shape of the ears, trunk and crown from the yellow paper.
Decorate the crown with beads and stones.
Stick the ears and trunk on the cup.
Make eyes using a black sketch pen.
Draw details on the ears and trunk.
Your DIY paper Ganesha is ready!
12. Musical Ganesh Statues
A festive twist on the classic game of "musical statues" with Ganesha-themed music.
What You Would Require
Ganesh-themed songs or traditional festive songs.
A music player or speaker.
How to Do This Activity
Ask the children to form a circle and stand apart from each other.
Play the festive Ganesha songs and let the children dance or move around.
Suddenly stop the music, and all children must freeze in their current position like statues.
The child or children who continue to move even after the music stops are out of that round.
Start the music again, and continue until only one child remains, who becomes the winner.
Make sure to reward the winner with a small prize to make it more engaging.
Ganapati is one of the most popular Hindu gods who is welcomed and sent off with much panache. Make sure that you choose crafts ideas that can be preserved and do not pollute our environment. Have fun and enjoy Ganesh Chaturthi with your kids!
Also Read: Fascinating Lord Ganesha Stories for Children with Morals