10 Fun Dinosaur Movies That Won't Scare the Kids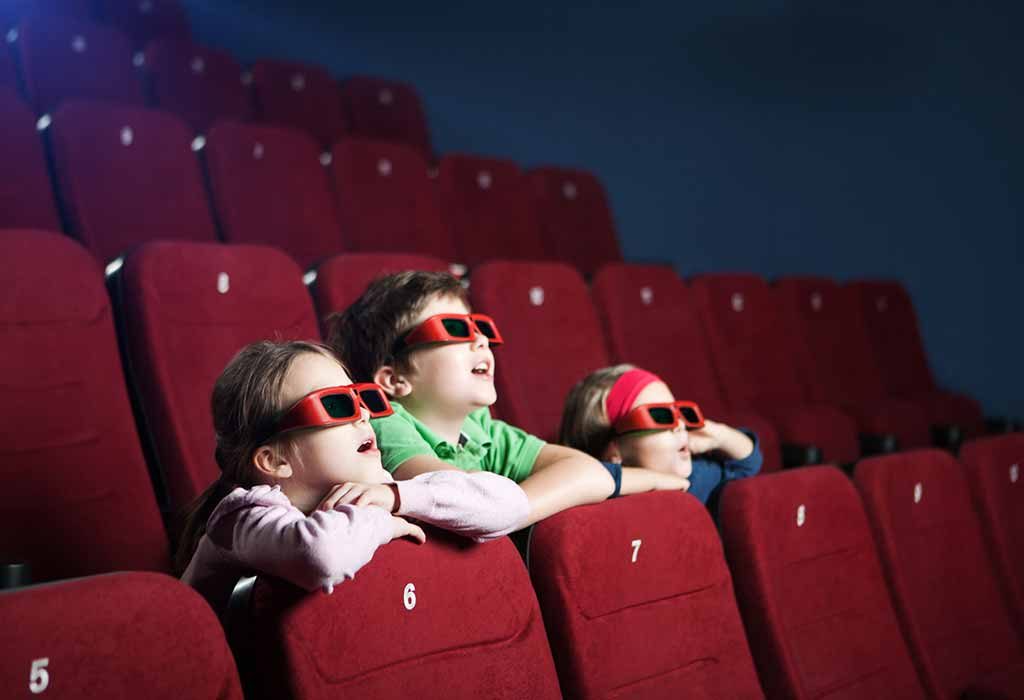 In this Article
Learning about history and prehistory can be an important thing for young children, it can also be a scary experience. After all, most dinosaurs resemble monsters and demonic creatures that can be intimidating to the young ones. This is especially true when you consider that children learn most about them through movies where they are portrayed as such. To pique your child's interest in history and dinosaurs, it is important that you guide them to it through fun and interesting dinosaur films for kids.
10 Must-watch Dinosaur Films for Children
While you may think that all dinosaur films can be too scary for your young ones, here are 10 really fun, cute and interesting ones that are age appropriate and light-hearted. These movies will help not just develop an interest in dinosaurs but could help them understand early on if they want to become archaeologists.
1. The Land Before Time
https://www.youtube.com/watch?v=lpnwK2NGxIo
Source: Stephe Lopez
This adorable animated movie is just magnificent for kids aged 2 and above. The captivating plot is based around an orphaned dinosaur named Littlefoot and it follows his journey in the land before man's existence. It follows his journey where he develops unbreakable bonds of friendship with other dinosaur kids while he searches for shelter, food and water.
Year of Release : The first of the series of these movies was released in 1988.
Recommended Ages: This is great for kids aged 2. It has a plot full of morals that are essential for early childhood development.
Rating: This movie has a 'G' – general rating.
2. Dinosaur
Source: Jake Smith
This huge hit follows the adventures of a lone dinosaur separated from his family named Aladar. It tells the tale of how he was raised by a pack of lemurs and eventually how he reunites with his family. It is filled with essential morals for your child and talks about the importance of friends and family as well as the idea of a family going beyond blood.
Year of Release: This epic animation and live action movie was released at the turn of the century in the year 2000.
Recommended Ages: This movie is a family-friendly box office hit that is suited for kids aged 4.
Rating : This movie is rated 'G'.
3. Ice Age
Source: Ice AgeUK
This epic movie was an absolute hit due to its well-crafted characters with really fun protagonists, like the ferocious on the outside and soft on the inside sabre tooth tiger named Diego and a talkative and quirky sloth named Sid, to the paternal, warm and wise mammoth named Manny. The first movie follows the three friends as they attempt to reunite a human baby with its family.
Year of Release: This mega-blockbuster was released in the year 2002.
Recommended Ages: Ice Age is a fun animated movie which was a mega-hit filled with important lessons about love, friendship and compassion. It is perfect for kids aged 5.
Rating: This movie is rated 'PG' and requires parental guidance as some parts can be complex for the youngest of children to understand.
4. Ice Age 2 – the Meltdown
Source: YouTube Movies
A sequel to Ice Age, The Meltdown continues to follow Manny, Diego and Sid in their quirky new lives in a valley surrounded by large walls of ice. They learn that the ice is about to melt and that they must find a way to save everyone. During the movie, other lovable protagonists like Scrat – a sabre tooth squirrel, Ellie – another woolly mammoth who believes she is a possum, and the possum twins – Crash and Eddie are introduced.
Year of Release: The second installation of this mega-franchise was released during the year 2006.
Recommended Ages: The second movie of the Ice Age franchise is just as cute and full of important lessons like the first one. It is perfect for kids aged 5.
Rating: The second Ice Age movie is also rated 'PG'.
5. Ice Age 3 – Dawn of the Dinosaurs
Source: Fox Family Entertainment
The third and possibly the most emotionally impactful of the Ice Age movies follows Sid and the gang through another adventure, but this time Manny and Ellie are expecting a child. This makes Sid yearn for a child of his own while Diego deals with social anxiety about leading a domestic life. Scrat falls for another squirrel – Scratte. The movie introduces Buck, a one-eyed weasel who helps the gang rescue Sid as he steals dinosaur eggs in the hope of making his own family and is put in danger because of that.
Year of Release: The third instalment of this franchise was released in the year 2009.
Recommended Ages: As with the other movie, this is recommended for children aged 5. It delves into morals and life lessons about friendship, parenthood, love and compassion while addressing the need to learn about mental health issues and being patient.
Rating: Like with the other movies in this franchise, it is rated 'PG'.
6. Prehistoric Park
Source: Tyson Hiemstra
This epic and friendly documentary is not animated and represents dinosaurs as they actually were. It is designed though, with children in mind and educates them while keeping the content light and friendly. It was released as a series of 60-minute episodes in a movie format to introduce palaeontology and prehistory to kids.
Year of Release: The entire series of docu-movies were released between July and August in 2006.
Recommended Ages: The creatures in this are more realistic and as such, it is recommended for kids aged 7 and above.
Rating: This Docu-Movie series is rated 'G'.
7. Dinotopia, Quest for the Ruby Sunstone
https://www.youtube.com/watch?v=A1dAD_8xcJ4
Source: GoodTimes Entertainment
This adorable blockbuster is a tale of a young human boy who is shipwrecked on an island that is filled with giant prehistoric beasts. It is violence-free and full of great character designs, rich in morals and is a great way to introduce dinosaurs in a safe and friendly way to your young ones.
Year of Release: This beautiful movie was released in the year 2005.
Recommended Ages: This epic masterpiece is violence-free and was created for babies and toddlers, you can show it to kids of any age.
Rating: This movie is 'G' rated.
8. Walking with Dinosaurs
Source: Baker & Taylor
This epic docu-movie follows the adventures of Patchi the dinosaur and has a huge educational component that helps your little ones learn more about the world of dinosaurs.
Year of Release: This docu-movie by the BBC for children was released in the year 1999.
Recommended Ages: This is a great docu-movie for almost any child and is recommended for kids aged 6.
Rating: This movie is rated 'G'.
9. Bob the Builder, the Big Dino Movie
https://www.youtube.com/watch?v=mEXgkOWIisw
Source: Corinne Jee
The Big Dino Movie follows Bob the builder and his companions as they work in an amusement park and dig up dinosaur bones. It introduces archeology to your little ones in a fun way and also has a huge educational component. This is a safe and comfortable dino movie for your kids.
Year of Release: This fun movie was released in the year 2011.
Recommended Ages: This movie is good, clean fun and is perfect for almost any child. It can be shown from the age of 1.
Rating: This movie is rated for a general audience and as such, is rated 'G'.
10. We're Back, a Dinosaur's Story
Source: FilmsAnimationCom
This movie is an absolute comedic masterpiece that follows the hilarious adventures of four dinosaurs who are transported to the future in New York City and is a must watch for your young ones.
Year of Release: This comedic dino masterpiece was released in the year 1993.
Recommended Ages: This funny and brilliant movie is perfect for kids aged 5.
Rating: This movie is rated 'G' for a general audience.
While introducing your children to these or any dinosaur movies, remember that these movies are fun and educational but should be supplemented by books and other forms of education if your child is curious about dinosaurs. These fun movies are all safe and age-appropriate, unless rated PG, you can leave the movie running for your kids even if you aren't in the room.
Also Read:
Best Animated Movies for Kids
Top Educational Movies for Children
Best Horror Movies for Kids Which They Can Watch Without Getting Afraid