World Pneumonia Day 2022 – History, Facts and Approach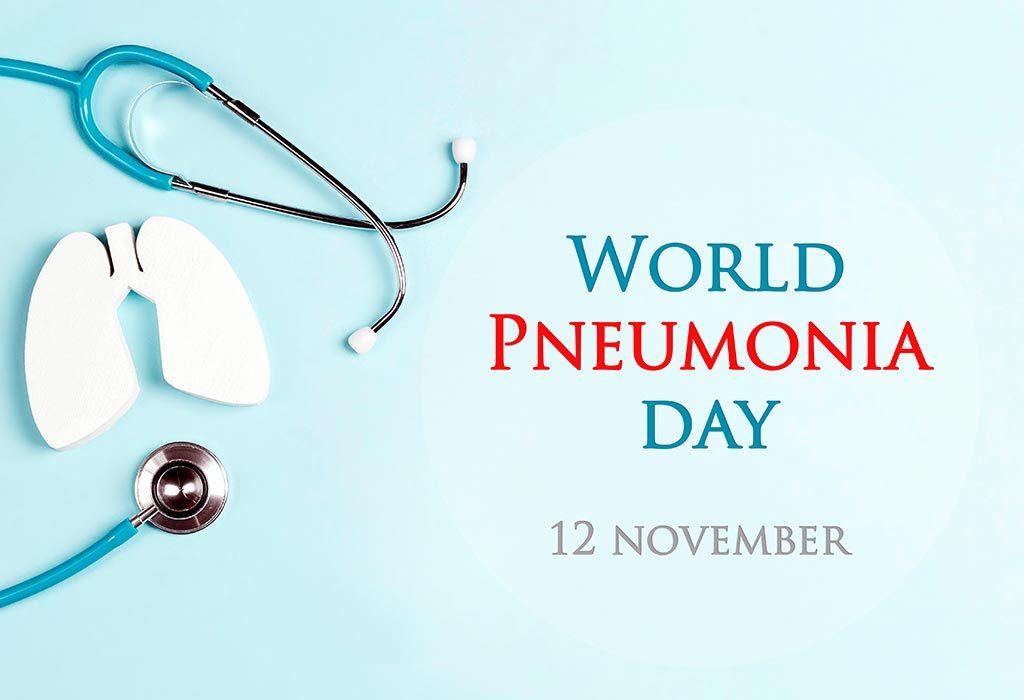 World Pneumonia Day, held annually on 12 November has been established to raise awareness of the illness and the importance of preventing and treating it. Despite being easily treatable, pneumonia is one of the leading killers of children under five, older adults over 65 and those with a weak immune system. It is aimed to serve a platform to provide solutions, resources and other approaches towards the disease. It essentially promotes lung health globally. The day is organised by the global coalition to prevent child pneumonia and raise awareness amongst donors and policymakers.
What Is Pneumonia?
Pneumonia is an infection that affects the airways of one or both lungs. The air sacs fill with liquid or pus that cause fever, chills, breathing problems and cause. Bacteria, fungi and viruses are the prime causes of pneumonia.
Facts Regarding Pneumonia
Even though preventable and treatable with low-cost medicines, pneumonia accounts for 15 per cent of death in children.
Immunisation, proper treatment on time and adequate nutrition can help prevent the disease.
Virus, fungi, bacteria are the main causes of pneumonia.
Also known as pneumococcal, it is caused by a common bacteria called streptococcus pneumonia. It spreads through droplets in the air when a person with the infection coughs or sneezes.
In infants, symptoms manifest in the form of convulsions, hypothermia, unconsciousness and difficulty eating.
History of World Pneumonia Day
Observed globally, World Pneumonia Day is an annual event that was first celebrated in 2009 on November 12 by the Global Coalition against Child Pneumonia. When the campaign was first launched, pneumonia was estimated to kill 1.2 million children every year. WHO and UNICEF in 2013 released an integrated action plan to prevent and control pneumonia and diarrhoea. It set a goal that by 2025, there should be no more than three pneumonia deaths per 1000 births in every country.
When Is International Pneumonia Day Celebrated?
Celebrated on 12 November globally, the campaign is observed worldwide on the same day by various organisations promoting the awareness of the disease.
World Pneumonia Day Significance and Objectives

When the disease is treatable, why is World Pneumonia Day celebrated one would ask. According to WHO, pneumonia is responsible for 15 per cent of deaths in children globally in 2017. It is a neglected condition and if not treated on time could spread to different organs of the body and lead to organ failure. The main significance and objectives of World Pneumonia Day are:
To raise awareness about pneumonia that is one of the leading infectious diseases that causes death in children under the age of 5.
To promote interventions that will help prevent, protect and treat pneumonia.
To highlight the approaches and solutions to the disease and also the need for any additional resources and attention.
Increase action, continue donor investment to fight pneumonia and other deadly childhood diseases.
World Pneumonia Day Approach
Every child has the basic right to clean sanitation facilities, pure air and water and life-saving vaccines. World Pneumonia Day uses a three-tier approach to eradicate pneumonia:
1. Protect
Protection against pneumonia starts at birth with continuous breastfeeding for the first six months in an infant. The child must also have good nutrition with sufficient vitamins, minerals that will build immunity and fight against the disease.
2. Prevent
Vaccines are the best form of prevention of severe diseases like streptococcal, measles and rubella. Regular steps like frequent handwashing, maintain hygiene and access to clean water can prevent pneumonia.
3. Treatment
If diagnosed at the right time and followed by timely intervention with oxygen (if required) and antibiotics, pneumonia can be diagnosed to improve the prognosis for a speedy recovery. Delayed treatment can lead to complications.
The main objective is to eradicate pneumonia in infants between the years 2025-2030. It can be achieved by spreading awareness and raising the importance to take action and not leaving anything to luck or chance.
How Is World Pneumonia Day Celebrated?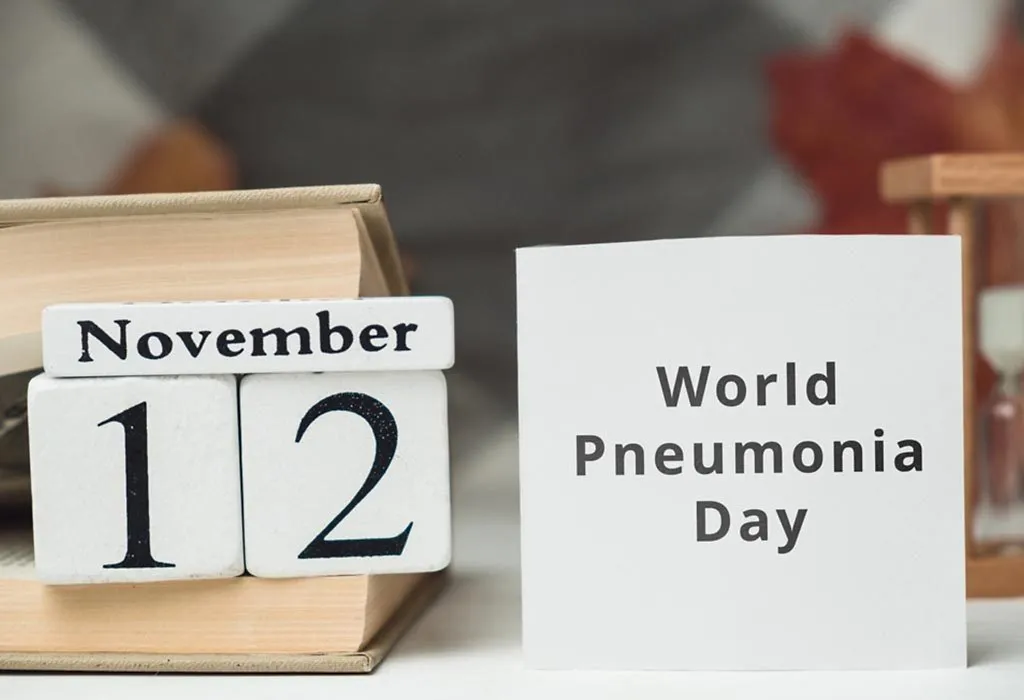 The day is observed worldwide and not a public holiday. Events, messages and news about the disease are conducted all over the world by global health organizations and also the medical fraternity. With social media and the internet, campaigns can now become viral and generate a lot of curiosity and awareness. People are encouraged to participate in education programs, contribute to voluntary work by making donations or setting up booths that will speak about the way to prevent and protect oneself against the disease.
World Pneumonia Day has been established to be held annually to raise awareness about the disease, promote prevention, create awareness about the treatment and generate actions to fight the illness collectively.
Also Read:
Pneumonia in Pregnancy – Causes, Signs and Treatment
Pneumonia In Infants: Causes, Symptoms & Remedies
Pneumonia in Toddlers and Children