What Should You Wear for Labour and Delivery?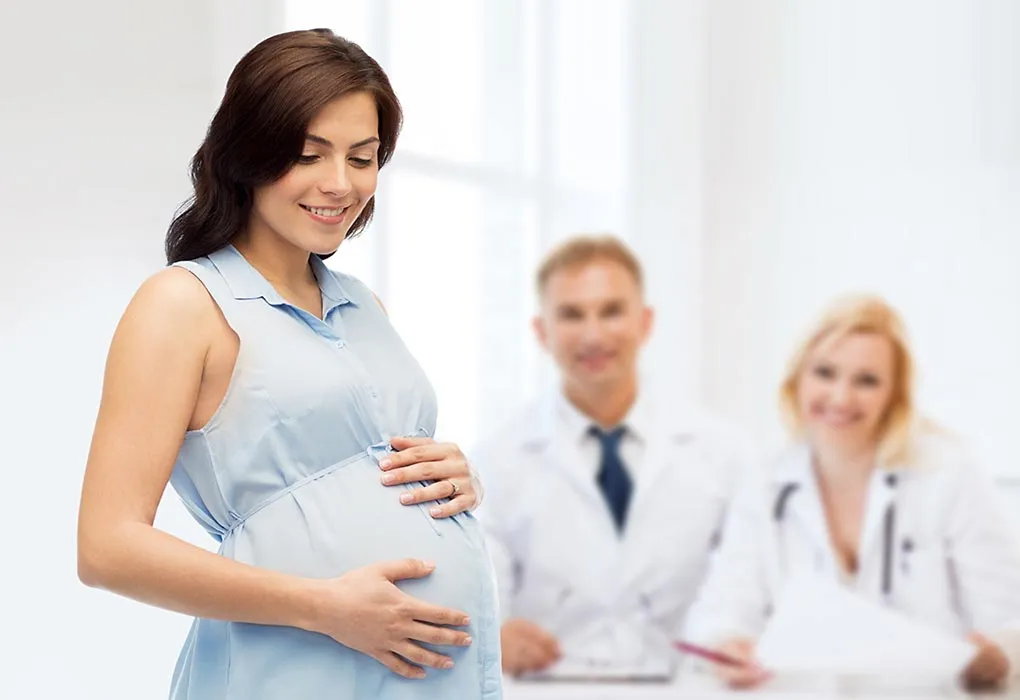 We all love to get all decked up and dressy for special occasions. Well, your baby's birth is one of the most important occasions in your life. However, you are not expected to dress up in any of your fineries for that, but you may wonder what you should wear for labour and delivery? The criteria you need to consider for picking out labour and delivery clothes and more are discussed in this article.
What to Wear While in Labour
As you approach labour, all you may be thinking about is delivering a healthy baby. But a thought may definitely strike your mind about what to wear to the hospital for labour or what to wear during labour and delivery.
Here we have a few choices for you that you may consider:
1. You May Wear a Gown
The thought of wearing a gown may take back to your prom or first date memories but how about making some beautiful memories with your baby too. Here, we are not talking about a little black dress, but a comfortable and flowy labour gown that may help in making you feel extremely easy and comfortable. There are many renowned brands that have many options in such gowns that you can choose from. We suggest a cotton knee-length gown which has a front opening, as it may assist your midwife in checking the progress of your labour.
2. You May Wear a Loose-Fitted Dress
A comfy yet pretty dress is also something that you consider for your labour. Many maternity stores have beautiful options available. You may opt for a dress that has a buttoned-down closure in the front, which may not only help you have skin-to-skin contact with your little bunny, but also assist you in hassle-free breastfeeding.
3. You May Wear Your Most-Comfy T-Shirt
Many of us have a favourite piece of clothing that we wear most of the time at home because we feel most comfortable in it. If you have something like this, then it may be a good idea to wear that during labour.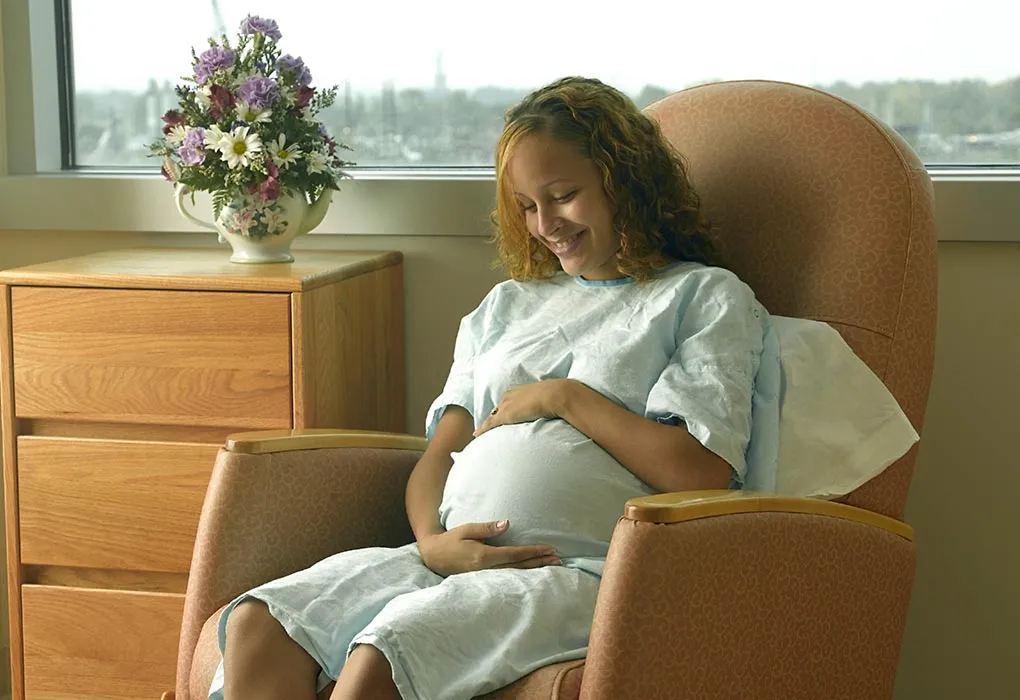 4. You May Wear a Bikini
If you are not afraid of your pregnancy weight or are not conscious to bare some skin, then you may consider wearing a bikini. Also, a bikini may be an ideal option for women who may be planning on having a water birth at home, as it is easy to slip it off.
5. You May Go Bare
If you can dare, you may go bare! Yes, you can be absolutely naked during your labour. Giving birth to a baby is the most beautiful experiences, and no one cares whether you are wearing something or not, because everyone must be concentrating on the birthing process. Also, if you are planning on delivering in the tub or shower, going naked may be a good option to consider.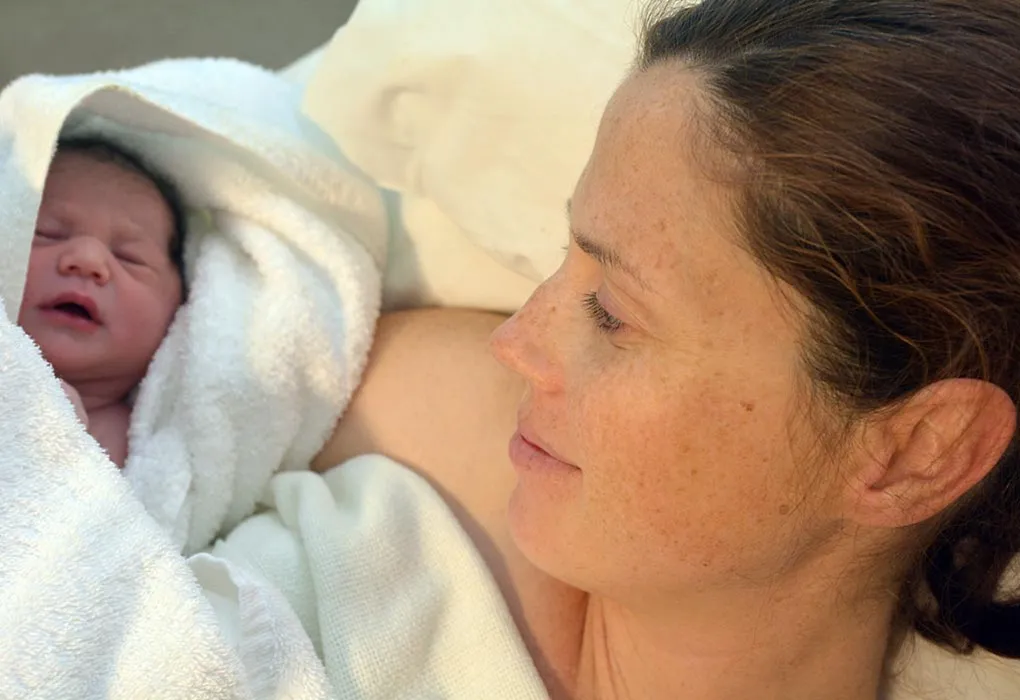 Important Points to Consider While Dressing for Labour
Even if you are amongst the women who are considered a fashion icon or are always in style, being fashionable may be the last thing on your mind when you may be going into labour. So, what is that you need to pay heed to while dressing for labour? Here's what you may like to keep in mind before rushing to the hospital:
1. Get Rid of the Blingy Things
If you are adorning any earrings, nose rings, fingerings are any such jewellery items, it will be a good idea to remove all of it before heading to the hospital. This is because you may be required to remove all of your jewellery in case you may have to go in for c-section. During such situations, it becomes difficult to take care of valuable belongings, and there is also the risk of misplacing them.
2. Wear Comfortable Clothes
As discussed in the above section, you should try and dress in up comfortable clothes for the hospital, which can be easily changed or removed. Try and wear comfortable footwear too, preferably slip-on shoes so that there is no hassle of tying up the laces or buckling up.
3. Stay Away From Painting Your Nails
Well-manicured hands surely look beautiful, but you may like to skip painting your nails. This is because your nails show a great deal about your health. In case, your oxygen levels start going down your nails will start turning blue and this may be a sign for your doctor to be alert.
4. Skip the Make-Up
If you one of those ladies who likes to stay prim and proper and love to wear makeup on a daily basis, we recommend that you should give it a skip if you are going to the hospital. This is because makeup such as foundation, compact, blusher etc. may make it difficult for your doctor to observe the oxygen level by looking at your skin. Also, you may like to stay away from moisturising your skin too, because if any surgical tape needs to be placed, it may not stick properly.
5. You May Skip Your Underpants
It may sound a bit weird, but you are going to go into labour soon and thus may be required to let go of your undergarments. So, you may remove your underpants at home only and go-commando to the hospital.
Labour is the most important time, as you've been preparing for this moment for months. It is finally the time you get to meet your baby! We hope that these tips may be useful in bringing a beautiful culmination to the nine months of your pregnancy journey. All the best!
Also Read: How to Dress during Pregnancy?