Transitional Kindergarten – Should You Choose It for Your Child
For parents of babies born in the fall, the choice of whether to delay their entry into the school or to enrol them in a class with older children is a tough one. More than ever, children are expected to enter kindergarten with a good foundation in elementary learning skills. These children are also well-equipped to meet the demands of school and gain confidence as they advance in grades. If you are a new parent, you may have heard some buzz about transitional kindergarten (TK) and what it might be all about. Continue reading to know about transitional kindergarten and how it helps babies born in the fall to make up for the elementary skills before they join kindergarten.
What is Transitional Kindergarten?
Transitional Kindergarten comprises the first half of a two-year kindergarten program that California has implemented. About 134,000 children enrol in TK every year since 2014 when it was introduced with one in four students who have gone through it before entering kindergarten in public schools. Although other states such as Iowa have introduced similar TK programs funded by the government, California leads in mainstreaming it.
Transitional Kindergarten features a modified kindergarten curriculum that is appropriate for children at a developmental level. It is intended for children who are born during the fall where their birthdays are after the cut-off dates for kindergarten admission. The program is meant to build skills that smoothen the transition of these children from kindergarten to preschool and ensures success in their future years of schooling.
The need for TK arose in California not surprisingly because children in the state typically start kindergarten at a younger age than children in most other states. Because of this, they often fell behind in social skills and maturity that is essential to do well in kindergarten and higher grades. Many at this young age would not be adapted to socializing with their peers and teachers, while some others may not be able to learn how to follow structured class schedules or listen to teachers. Since these interpersonal skills can become major stumbling blocks for youngsters, their development cannot be overemphasised.
It's also essential to consider that the academic demands at kindergarten level right now is higher than it ever was and is similar to what was taught in the first grade. This means many children struggle to keep up academically unless their skills are sharpened earlier. Tk enrollment ensures children will possess these essential skills before they enter kindergarten.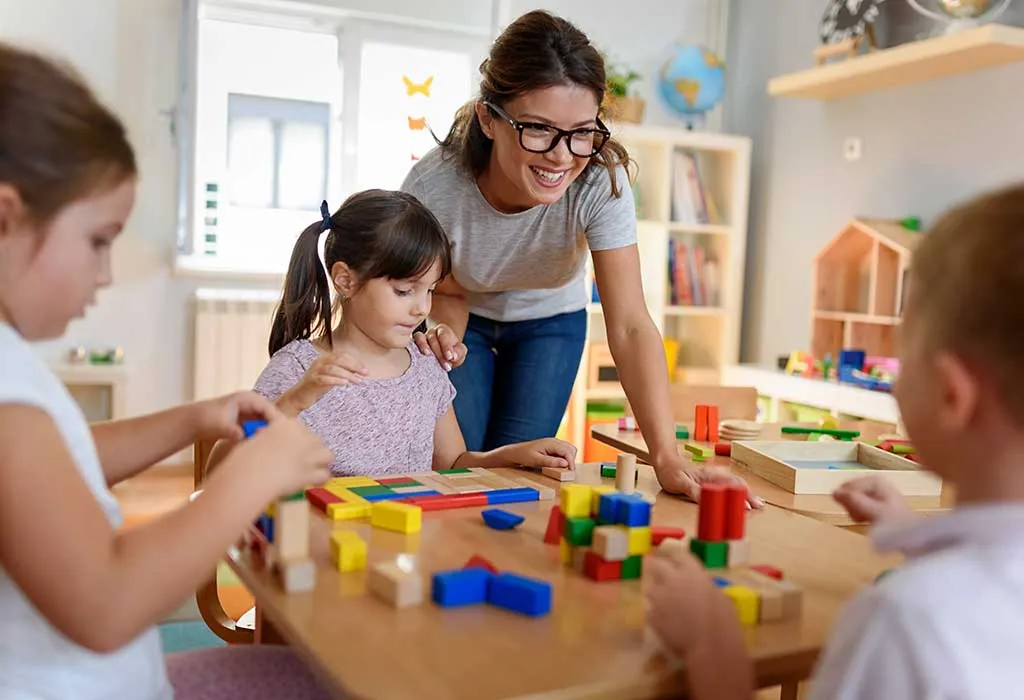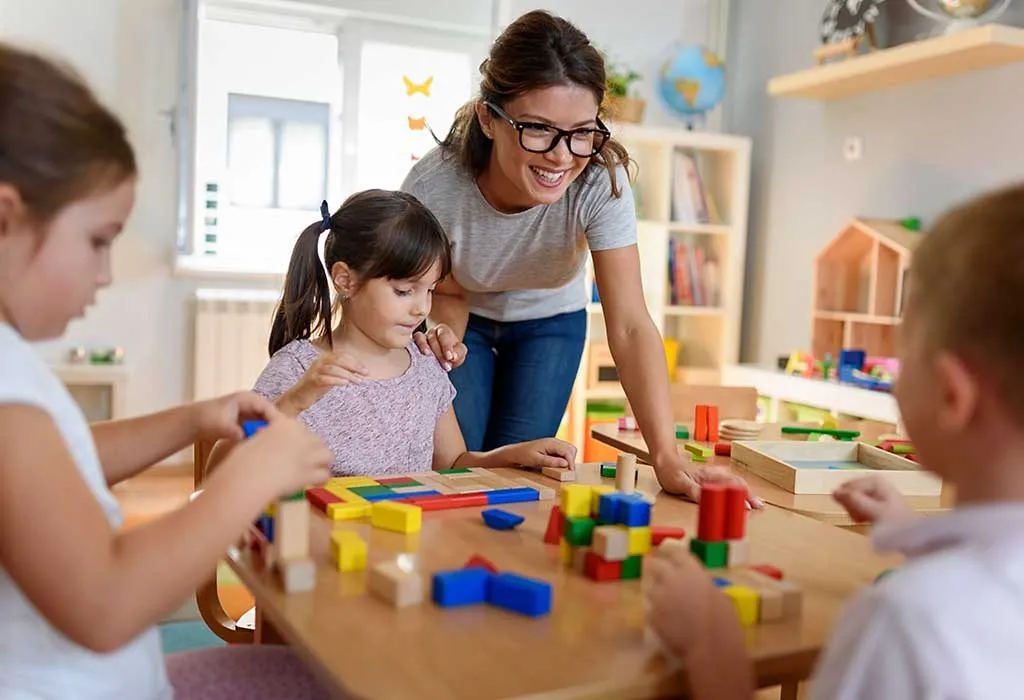 Right Age to Start Transitional Kindergarten
The TK age requirements are that these children have just missed the cut-off date to enrol in kindergarten but turn 5 soon after. For the same reason, they are nicknamed "young 5s". Transitional kindergarten was made for students who were born in the fall between September 2 and December 2. The TK birthday cutoff at 5 years of age should be between these dates as the children are not old enough to begin kindergarten but end up missing out on a lot of learning waiting for the next year.
What is Taught in Transitional Kindergarten?
The TK school bridges the gap between a year they would have otherwise missed and the kindergarten. Children pick up basic comprehension and learning skills along with ensuring they are emotionally mature enough to socialise and pet on par with their peers once they enter kindergarten. Similar to kindergarteners, TK children are engaged in reading and writing along with learning basic math, science, art, and music. Their school days are also similar to preschoolers and plan-based. Teachers often sneak academics into play and activities such as nature walks and routine tasks.
The TK curriculum concentrates on developing basic skills but also lays emphasis on academic and emotional development. The activities are designed to expand vocabulary and improve cognitive functions. Additionally, the curriculum also encourages curiosity, imagination, and discovery which are essential skills that are valued throughout education and help lay the foundation for future academic success. TK also helps children transition to learning in a classroom and prepares them socially to listen and collaborate with their peers.
Difference Between Transitional Kindergarten and Preschool
While on the surface TK might look similar to its preschool counterparts, it is quite different from preschool or other child developmental programs. One major difference is that in California, TK teachers are required to have the certification needed to teach kindergarten in the K-12 system. However, some of the preschools man not expect the same credentials. This is done to ensure uniformity and consistency in learning that will ease their transition into kindergarten in the same school system.
Additionally, the TK curriculum is based on the kindergarten curriculum and designed specifically to facilitate essential skill development before enrolling in kindergarten. An example of how TK differs from preschool can be seen in playtime. Preschoolers are good with group play and can play games with each other. At TK, children start out with 'parallel play' where they play individually next to each other instead of playing with each other. This lays the foundations for group play which is an essential part of the school. Also, TK children are encouraged to see beyond themselves a bit while for preschoolers things are mostly about them.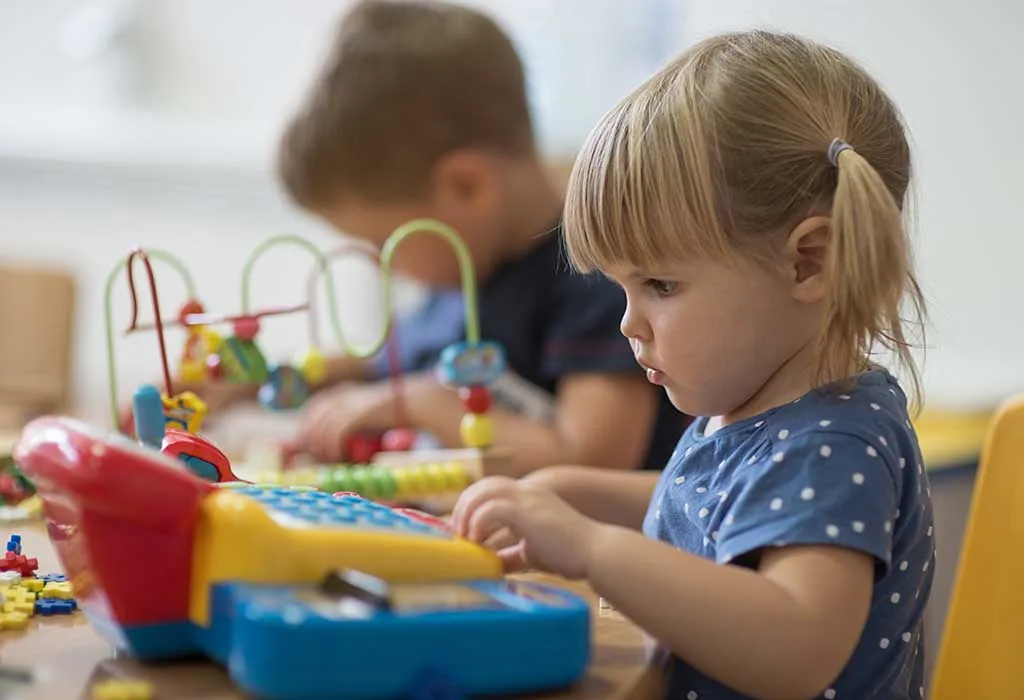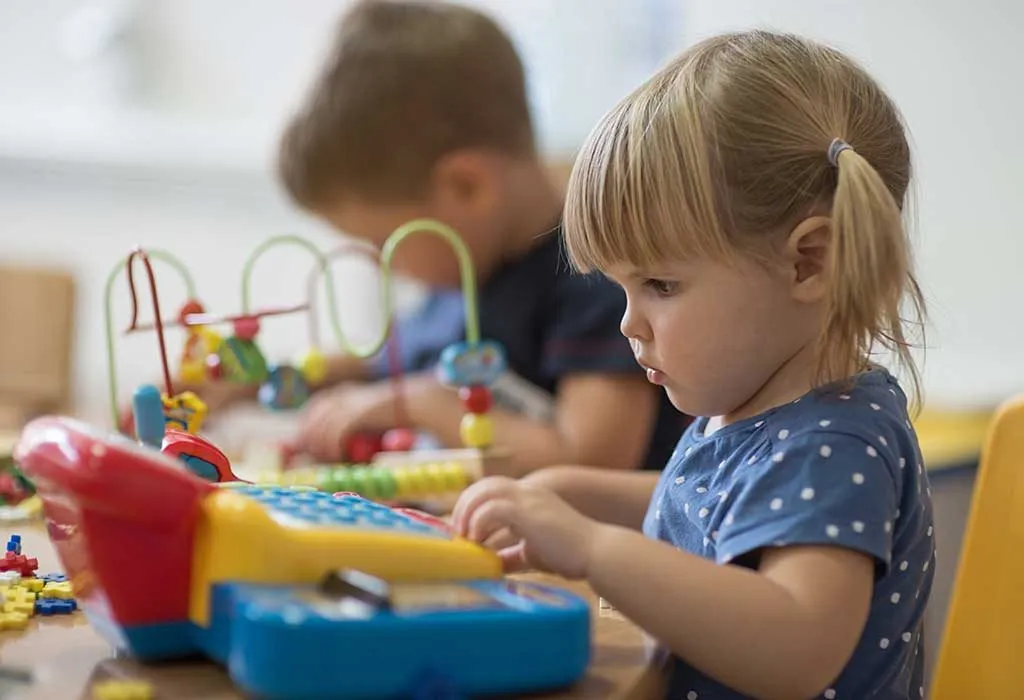 Pros and Cons of Transitional Kindergarten
Here are the pros and cons of Transitional kindergarten you need to know before you consider getting your child into one.
Pros:
Transitional Kindergarten is shown by research to lead to better academic outcomes in kindergarten and higher grades. It is seen that TK combined with one more year of kindergarten gives children extra time and opportunity to develop long before they enter grade school. They are also known to have better math and literary skills when compared to their peers who have not had exposure to TK. Their social skills are also better as they have been taught to share, take turns, and interact with everyone in a positive manner.
The TK enrollment also has a positive influence on children who have not developed the social skills necessary for kindergarten. The time spent at TK gives them enough space and emotional skills along with confidence and self-confidence that they wouldn't have to get into kindergarten otherwise. The foundation of these qualities firmly laid, the children are ready to integrate into the classroom, socialise with their peers, and lean by engaging in the activities and paying attention. The self-control learned in TK helps them better regulate their impulses, follow rules, and sit still in the classroom in kindergarten.
TK gives children a head start to the school setting; especially the TK programs in private schools that tailor-make their programs for the maximum benefit. They are taught by highly qualified and experienced teachers who make it a pleasant learning experience. By the time they move out of TK, children would have mastered many prerequisites of kindergarten which helps them handle the challenge that comes with their school curriculum. TK's curriculum, on the other hand, is a blend of preschool and school curriculum that is appropriate for the children's age group.
TK education maintains consistent quality wherever it may be offered. It is also highly convenient for parents as it is also offered by child care centres and private schools. An added advantage to it is that parents can allow their children to stay another year at the childcare if they really like it. When offered in these settings, TK is also flexible to family needs, lifestyle, and schedule while maintaining quality.
Cons:
While transitional kindergarten is widely available, the difference in rules of school boards can vary across states. In some states depending on age, children may not be allowed to attend TK. They could also be forced to skip kindergarten all together and move to grade 1. This could make it a bit harder for them as they may not pick up all the skills they would have in kindergarten.
The Negative Perception of TK of many parents is that the children are being held back by a year. While it's not mandatory, TK does give children a chance to learn and grow at their own pace and maintain a steady flow to kindergarten.
Many parents also worry that TK adds an unnecessary extra year to their child's education. While it is true that there's one more year, the benefits from it far outweigh the risks. Children are better equipped to handle school and have lower dropout rates when they attend TK.
Considering the bigger picture, Transitional Kindergarten as a program has benefitted hundreds of thousands of children to perform well in kindergarten and move to higher grades with more confidence, math skills, language skills and, most importantly, social skills. It gives extra time for children who take a little longer to pick up the essential skills and plenty of practice to master things for fast learners.
Also Read:
Should Your Child Repeat Kindergarten?
Curriculum Guide for Kindergarten
Tips to Get Your Kid Ready for Kindergarten