Top 20 Fundraising Ideas for Kids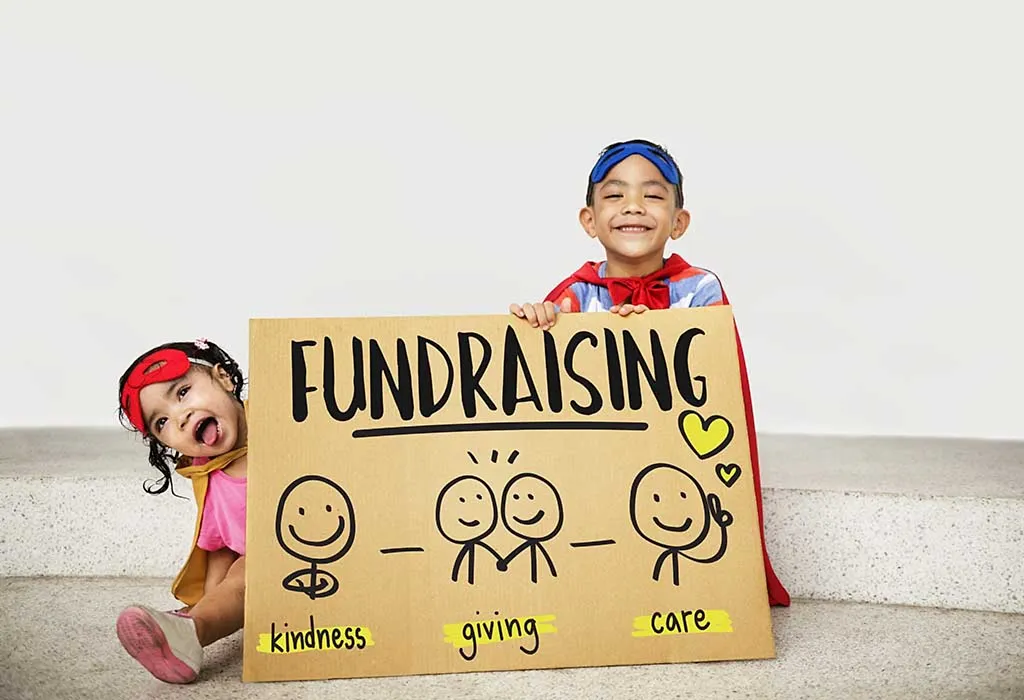 In this Article
Children are very innocent creatures, and at such a tender age, most of them don't know how to donate to a noble cause or raise funds to help out those in need. Contributing to a good cause will make them feel good, and they might take an interest in charitable activities in the long run. Participating in charitable activities will even help them become generous humans in the future.
Easy Fundraising Ideas for Children
Fundraising is an easy and yet difficult way to raise funds for a charitable cause. Easy because with a small event or activity you can raise funds, but it is also difficult to take the initiative or think about some kid-friendly fundraiser ideas that can keep children engaged when participating in the fundraising activity.
Some cool, easy and effective fundraising ideas are listed below that can not only help raise a generous amount of funds for a good cause but also allow the family to have some fun together:
1. Treasure Hunt
A Treasure Hunt or Scavenger Hunt is one of the most engaging kindergarten fundraising ideas. Children are asked to form teams and search for hidden treasures with the help of some puzzles or quizzes. Organizers can make it a more creative activity by including seasonal themes or linking the quiz or puzzles to places and the local communities' history. A small nominal fee is set as a participation fee to raise money for charity.
2. Pyjama Day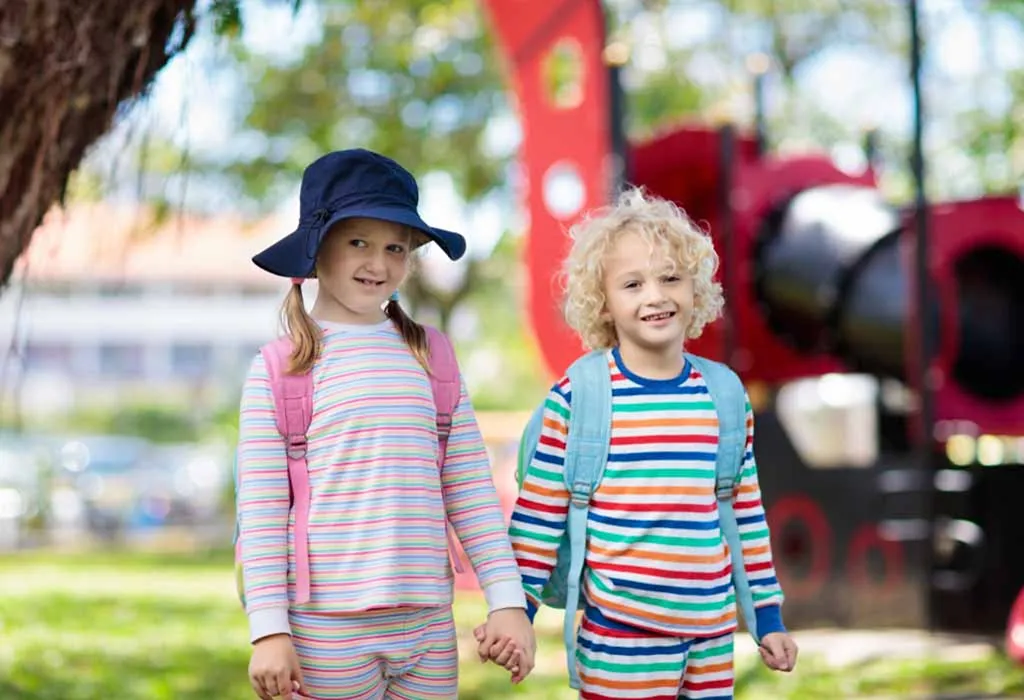 Pyjama day is a really simple and fun activity for organizations to raise some funds. With the idea of wearing pyjamas at school, the children get very excited. Small donations are to be taken from the children in exchange for wearing pyjamas for a day while coming to the school campus to raise funds.
3. Baking Competition
A baking competition can be organized by the school where the children with their families are asked to bake something and arrange a stall with their baked items on the school campus. The best-baked item can be rewarded. The goods are then put on sale, and the amount collected from them is used for donations.
4. Reading/Book Swaps
Small stalls can be organized at the local parks, and the children can be asked to donate their used books that are in turn put on sale for the children who have not read them yet to buy at a small price. All the amount received from the sale of the books is used as donations for charity. This activity will also help encourage reading amongst children.
5. Balloon Raffle
Balloon Raffle is one of the easiest fundraising ideas for small preschools. All you need is some balloons, some raffle tickets, and a select few prizes. Children purchase inflated balloons with the raffle tickets inside and pop them to get their raffle ticket numbers. A ticket number is drawn, and the child with the same number on their raffle ticket wins and is awarded the prize. With such a simple idea, a higher amount of funds since families of the children can also be encouraged to play this game.
6. Walk-a-thon
Organizing a walk-a-thon program is one of the simplest and easiest ideas for raising funds. Children and their families and friends are invited to walk around the school campus if arranged at a small level or at a proper event space when arranged at a large level by any organization. They are asked to take a pledge from their friends and families to donate a specific amount corresponding to the distance they walk at the event – thus promoting fitness and family time while raising funds for a good cause.
7. Shoe Woe Drive
As children grow up quickly, they tend to outgrow their shoes quite rapidly. They are asked to donate their outgrown shoes. Children can also ask their community members and families to donate shoes that are no longer in use. Once these shoes are collected, they are sold to be recycled/repurposed, and funds are raised from this sale. This idea doesn't require a high out of pocket cost.
8. Field Day Trip
Children love to play and using play to do some fundraising might be a very good idea. With a bit of planning, multiple games and events are organized by volunteers for the children and their families to spend a day together playing and competing with their fellow mates. A small amount is charged for the participation of the events, and the winners can even be awarded some prizes. The amount raised through these activities is used for fundraising.
9. Santa Picture
During the Christmas season, all kids want to have a picture with Santa. A volunteer is dressed in Santa Claus's costume, and a small amount is to be charged for a click with Santa. This event can be modified according to the occasion to include popular characters like Mickey Mouse, Chhota Bheem, etc. Children should be informed of the charity cause, so they will know how they are helping while getting some candids clicked with their favorite characters. The photo can then be digitally sent to them or can be collated and posted on the school's website.
10. Pizza Party
Everyone loves pizza and pizzas can also help in fundraising programs. Collaborate with some local pizza sellers and also with some who are willing to contribute for support. These pizza slices are then offered to children at a low amount – thus encouraging sales that can be used to raise funds.
11. Helping Hands
Children who want to work for a greater cause can lend their helping hands and do some chores for the elderly in exchange for a nominal fee and raise some funds. Kids can donate this money for a greater cause. To encourage participation, the best performers can be awarded some gifts for their good work.
12. Backyard Sale
Many children have at least something in them that will be collecting dust. Encouraging children to donate these goods or things that are not useful for them and selling these products at a low and cheap rate is a very good fundraising idea that can be adopted. The money received after the sale can be used for the required purpose.
13. Talent Show for Kids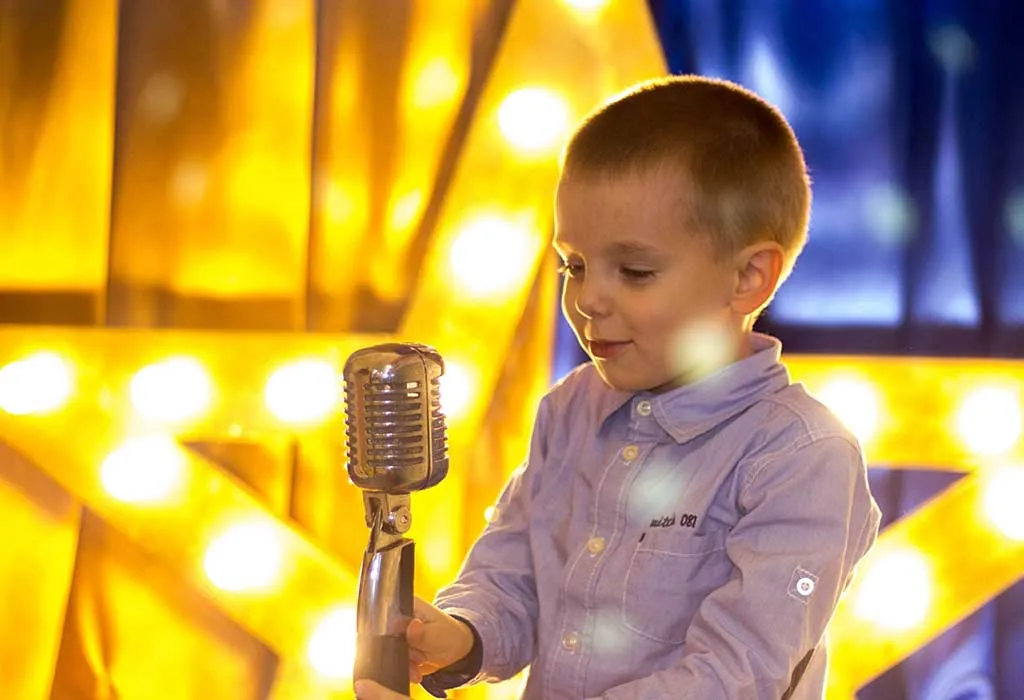 Organize a talent show for the kids to showcase their talents and invite family members and community members to the events. A small fee for tickets will be charged for visitors to enjoy the show. This can be a great idea where children showcase their skills while parents can appreciate their children on stage. A gift can be kept as an award to motivate more children to participate.
14. Sale of Flowers
Selling flowers can be a great fundraising idea. This can be more effective when the flowers are sold for some occasion like Rose Day or Mother's day. Flowers can be purchased in bulk at some discount from the local florist and then can be sold to raise funds.
15. Bunk-a-Night
A night out can be planned for the children and their parents, where the parents do not have to worry about babysitting their children one night and can relax and have fun. A small fee is charged as a fee for babysitting and the proceeds can be used for charity.
16. Karaoke Night
A karaoke night can be organized for the kids and their families where they can sing their hearts out. A small amount is charged from the participants to raise funding for a good cause. This idea is excellent as kids can have a fun night with karaoke while helping a noble cause.
17. Environment Cleanup
A small event can be organized with the children and community members to help clean the neighboring areas and where they are asked to pledge donations to a select charity. This idea will help with not only raising funds but also cleaning the environment while raising awareness.
18. Lantern Craft Sale
The children can be invited for a crafty session and asked to make lanterns of different designs and shapes according to their wishes. The best among them can be awarded with appreciation and treat. The lantern designed by the children can be put on a simple auction and money can be raised from there.
19. Movie Party
If a school is looking for a fundraising method, organizing a movie night can be a really cool idea. Children enjoy a nice movie organized by the school in exchange for the movie tickets sold at a low cost. They can also keep stalls of popcorns for the children to buy and consume while watching movies.
20. Keep the Teacher Hostage
Children might find it attractive and fun to keep their teacher as a hostage while they have fun. A fun activity can be organized by the schools where the children are asked to raise a specific amount of money to keep their teacher 'locked away' for a period while having fun at the playground. While teachers get some time to plan for children's lessons, children can have a time of enjoyment while helping their bit in fundraising.
Planning different charity fundraising ideas can help the schools and organizations raise some money and help the children learn the importance of supporting and donating. This can also encourage innovative ways for children to have fun while giving back. Whether it be a small school or be a large organization, these fundraising techniques can be really helpful to support a greater cause.
Also Read:
Creative Activities for Children
Group Games and Activities for Children
Indoor and Outdoor Activities for Children