Tips to Encourage Literacy in Kids with Special Needs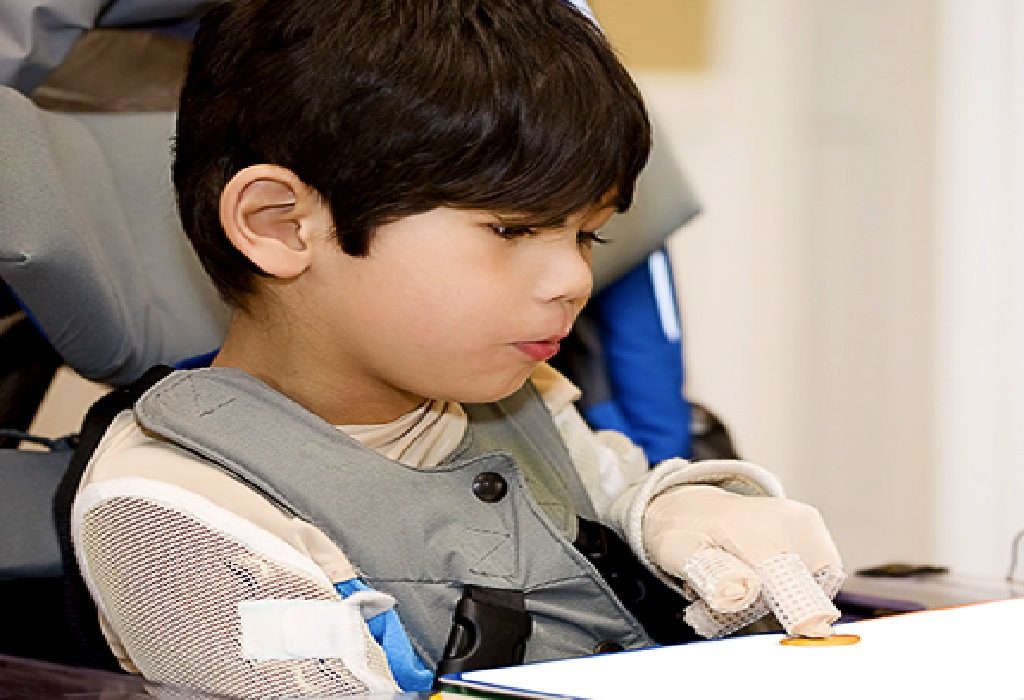 In this Article
Raising a child with special needs comes with a separate set of challenges, but this doesn't mean that they can't live a fulfilling life. Learning to read and write is one of the most basic childhood skills and kids with disabilities can also learn them, provided they are trained in the right way.
Previously, parents of kids with special needs used to feel lost about what to do and how to raise their child. Today, however, things have changed a lot, and there is much more awareness about special children and their education, health and role in society. Even though, parents still stumble along the way, they're much better equipped than their peers of previous generations.
One of the areas that parents of kids with special needs need the most support and guidance is education. And it invariably begins with the ability to read and write. With all the technology available today, all kinds of disabilities can be overcome to teach a child to read and write.
Tips to Encourage Literacy in Kids with Special Needs
1. Use colours
Use different colours for adjacent words in a sentence; this highlights each word individually, so that the child doesn't get lost looking at the sea of black and white.
2. Record teaching sessions
This is especially useful for children who go to mainstream schools. Record the teaching sessions and play it back later; hearing the same thing over and over again helps strengthen the memory cells in the brain.
3. Look for illustrations
No child needs to be kept away from books, regardless of his or her disability. Here's a tip on buying books for your special-needs children: look for books that have relevant illustrations right next to the text, so that it becomes easier to build a word-picture association.
4. Draw the picture of the word
When teaching the child to write, ask him to draw the picture of the word right next to it. Many kids with special needs can be very talented in the arts, so make use of this skill in literacy.
5. Extend literacy to computers
These days, literacy isn't limited to reading and writing. Ensuring computer literacy is equally important, and it can actually prove easier for some kids who lack the ability to hold a pencil correctly.
6. Play online games
These needn't be just word-related ones. Most online games require pressing of a key or moving the mouse, both of which help in enhancing kids' hand-eye coordination.
7. Have a company
Kids with special needs often realize that they're different from others quite early, so it helps to have similar friends whom they can learn with. Some mild healthy competition wouldn't hurt either, and could be a good motivating factor.
8. Make the most of technology
There are several apps and programs now that help a great deal when it comes to teaching special kids. Text to Speech apps act as speech recognition as well as dictation software. There are many literacy tools that help children identify phonetic sounds, spell and put words together. Many of these tools are free, so do your research well.
9. Don't compare
Every single child is different, and this is especially true for kids with special needs. Don't compare your child's progress with another child, even if he has the same disability. Let your child move forward at his own pace.
10. Encourage and support
All children deserve our love and support, and special kids need a little extra encouragement to keep their courage up and enthusiasm going. Offer lots of praise when they learn something new and motivate them to move ahead.
(These tips apply to commonly-found disabilities in children like Autism, Down Syndrome, Cerebral Palsy along with speech and hearing problems. In case of any doubt, please talk to your doctor or child therapist)
More & more special-needs children are being enrolled in regular schools these days, in a move to make society more inclusive. While this is no doubt a commendable step, be sure to keep your child's best interests before deciding to send her to a regular school or the one catering to special needs. You can use these tips to encourage literacy in kids with special needs, regardless of which school they go to. Be sure to find a support group; it can prove very beneficial for both you and your child.