Tips to Comfort Your Baby during Winter
In this Article
When grown-ups find it hard to battle the chills of winter, imagine how difficult it would be for a baby who's barely a few months old. Harsh winter winds and extreme temperature dips can take a toll on your little one's skin and health. Babies, being extra sensitive, need extra care and comfort during winter. So if you think that woollen clothes and hot soups are enough to get your baby through this season, then think again. Read on to find out the best ways to keep your baby warm and cosy this winter.
Tips to Keep Your Baby Warm & Cosy This Winter
Here are some simple tips that will come in handy when you're concerned about your little one's comfort in this chilly weather.
1. Daily Massages Work Wonders
When the air outside gets chilly, a gentle body massage will help your baby stay warm. Paediatricians highly recommend massages for babies because they stimulate blood flow, and boost your little one's immune system. Massage your baby at least twice a day to keep his body warm & cosy. You can use natural oils to massage in the morning so that his skin remains hydrated. At night, massage his chest, neck, back and feet with a moisturising balm, like Vicks BabyRub*. It's specially developed to soothe and relax your baby's skin; it's gentle on the skin and is recommended for babies over 3 months of age.
2. Ditch the Heavy Blankets
You might think that wrapping a heavy blanket around your child at night will keep him warm and help him sleep well. But think again; what's heavy for you is a lot heavier for your child. It's best to pick a blanket that is light and use a humidifier to keep the room warm. A light blanket will make it easy for your child to move and shift at night. The main reason why ditching the heavy blanket is advised is because your baby might pull it over his face while sleeping, and this could lead to suffocation or even cause Sudden Infant Death Syndrome. Thus, to keep him comfortably warm, opt for a light blanket.
3. Get Timely Vaccinations
Winter is that time of the year when your baby's immunity decreases, and he might fall sick too often. Skipping a vaccine should not be an option when it comes to your baby's health. Irrespective of what time of the year it is, make sure you take your baby to the doctor and get his timely shots. This will boost his immunity and protect him from seasonal infections and diseases. Your paediatrician will set you up with a seasonal vaccine that will protect your baby from the different kinds of flu that are common during this time of the year. If not, make sure you enquire about the same.
4. Learn to Interpret Signs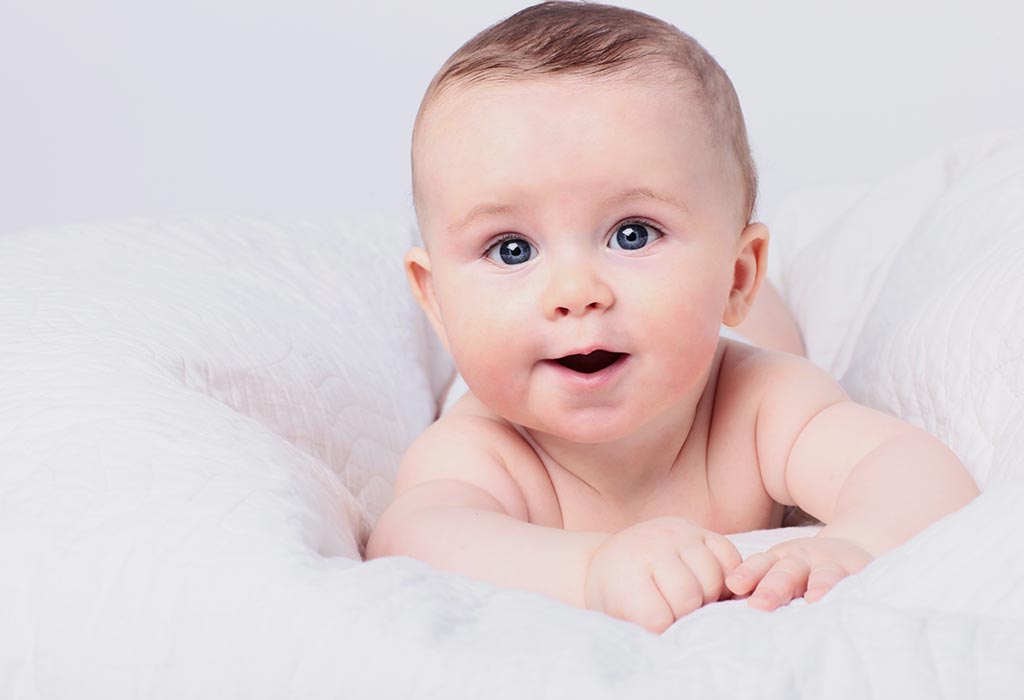 If your baby is barely a few months old, he won't be able to communicate his discomfort in any way except through crying, which is why it's essential to keep an eye on him and look for signs of cold and uneasiness. It's important to learn how to interpret signs. If your baby's skin looks red, don't assume it's the chilly winds that are making his cheeks look rosy. It could be because he's too hot and sweaty from the layers of wool. Similarly, if your baby's skin looks pale, check to see if he's catching a cold. Babies usually become lethargic when they're cold. It is important to recognise these signs and get appropriate treatment for your baby. For babies 3 months and above, you may use Vicks BabyRub*, a non-medicinal balm to moisturise, soothe and calm your baby. Paired with your loving touch, BabyRub* moisturises your baby, and its lavender & rosemary fragrance will help him relax and sleep.
5. Indulge in Personal Hygiene
Infections are on the go during winter, and lack of personal hygiene will only make it worse. In order to keep your baby safe, it's essential for you to stick to the basics of personal hygiene. Things as simple as keeping your hands clean will go a long way in protecting your little one because you're his first point of contact. Make sure you disinfect your hands before holding him and advise others to do the same. To keep germs at bay, avoid taking your baby to crowded places and keep him away from people who have a cold. Simple things like these can work wonders in keeping your child warm and safe.
6. Get Some Sun
In order to comfort your baby this winter, the most important thing to remember is that not going out will not solve the problem. By spending time indoors, you make your baby more vulnerable to infections — the simple reason being that when you stay indoors for extended hours, you end up breathing air that is impure. In addition to this, you refrain from going out, which gives your body limited or no access to the sun. Staying in and staying warm will not always be enough to comfort your baby. After bathing your child, make sure you dress him in warm clothes and sit with him in the sun for at least 30 minutes. This will give his body the warmth it needs and will help battle infections.
7. Make Healthy Soups
There's nothing better than organic seasonal vegetables to boost immunity, and the best way to increase your baby's veggie intake is to feed him healthy soups every day. Just boil, churn, and strain some seasonal vegetables and feed the soup to your child twice a day. You can use beetroots, carrots, peas and bottle-gourds to mix and match soup combinations. They will not only keep your child warm but will boost his immunity and give his body the strength it needs to battle infections. Besides, it's a delight to drink hot soups on chilly winter nights, isn't it?
Stick to these simple tips to keep your child warm and safe this winter. Remember, your little one is super sensitive and needs extra care and attention this season. These tiny things will surely keep your bundle of joy comfortable this winter.
*Disclaimer – Keep the areas of application loosely covered to avoid accidental ingestion or slipping while walking. Read the label carefully. Use as directed. If symptoms persist, then see your doctor/ healthcare professional.
Also Read:
Effective Tips on How to Take Care of Baby in Winter
Best Winter Foods for Babies with Recipes
How to Dress Your Baby in Cold Weather