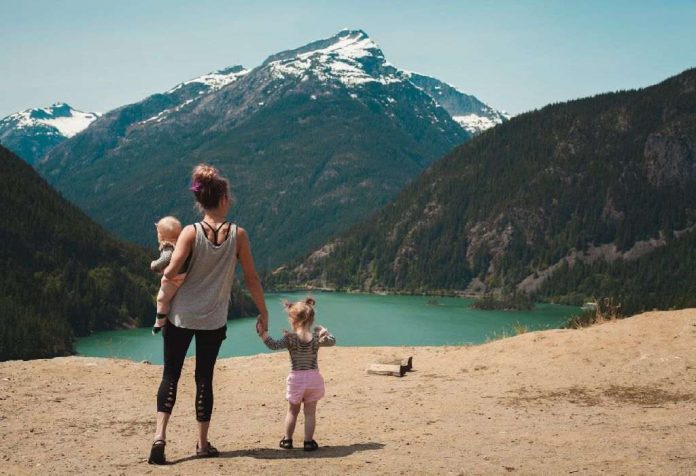 Last Updated on
Planning a trip with your twins and multiples can be a daunting task. You can make your trip enjoyable with some meticulous and careful planning and preparations.
Don't fret and worry if you need to travel with your babies. With a little organisation, you can easily manage your travels with your little bundles of joy. Make sure you pack some extra diapers, fresh outfits, snacks and feeding bottles, and lots of patience as you venture forth with your young ones.
Here are some suggestions that will help you have a great trip with your babies.
Seat Booking when travelling with Multiple Babies
Many airlines have restrictions on the number of infants that can sit in the same row. Pre-assigned seats will help you as well as the flight attendant on the plane to manage the needs of your babies. Informing the airlines in advance will also ensure that they will not need to keep shuffling other passengers to adjust and make room for you and your team.
Your Travel Agent
Inform your travel agent or the airlines about your travel with your multiple infants in advance. This will help you in securing suitable seats, and you will get an advantage over other passengers during the boarding procedures at the airport. It may appear like a trivial thing but it will make your journey with your little ones much relaxed, and also help you in feeling sure and in control of your travelling.
Carry Your Baby Strollers and Sling Carriers
You can use a combination of strollers and sling carriers as it will make your travel much easier. Place one or two infants in the stroller and hold the other one in a sling carrier so that you will be able to carry the babies easily.
Arrangements for Changing Flights
Arrange for an airport cart that will meet you at the arrival gate in case you are to change the planes on your journey. This will ensure that you move your babies with ease.
Research the Travel Destination
Conduct a proper research of the destination you have chosen in advance. Make sure that the destination is kid-friendly, and has family restaurants, hotels and parks. This will make it easy for you to keep your babies entertained and stop them from pervasive crying, whining and irritation.
Packing your Baby Essentials for a Smooth Travel
Make sure you pack enough outfits for each baby. Carry a big bag for the clothes and a smaller bag which will contain all the essential items that you may require on the journey. Pack baby wipes, expressed breast milk, formula food, baby bottles, lots of nappies, toys, pacifiers, soft blankets, and dozens of plastic bags to separate the soiled clothes from fresh ones and to discard the soiled diapers.
Book a Big Hotel Room
It may be a good idea to book a bigger room with all the basic amenities as you travel with your multiples. Make sure your hotel room feels homely, cheerful and it has ample amount of sunlight. Avoid booking a hotel near a noisy and busy street. The noise may irritate your babies and it will make it difficult for you to soothe the babies when they cry. If you are a frequent traveller and you plan to travel with your twins and multiples regularly, it may be a good idea to keep a list of essentials ready in line with your baby's exact stage of growth. You can simply check this list to procure the essentials before you head on to your journey. Babies get used to the habits we inculcate in them, and traveling with your multiples can become an enjoyable experience with careful planning and preparation. It will also make your and your partner's as also your babies' travel much easier and hassle-free.