Teacher's Day 2022 – Long and Short Essays for Kids
Teachers help kids build a foundation for their future. They dedicate their entire lives to educating children and making schools a second home and a space for intellectual and emotional development. Even though some teachers can be stern, they allow kids to make mistakes and learn from them. They also teach about the facts and sometimes complexities of life, and are responsible members of society that make a lasting impression on kids. Teachers should be praised, appreciated, and celebrated, because if it weren't for them, every child would have struggled to have a balance in life. And, what better way can there be than an essay to share how thankful you are to your teachers? This year, express your gratitude on Teacher's Day with these best long and short Teacher's Day essays.
Short Paragraph on Teacher's Day
Teacher's Day is celebrated on the 5th of September every year as a day to thank teachers who play a key role in the upbringing and development of kids. The day is actually the birthday of the first Vice President and the second President of India, Dr Sarvepalli Radhakrishnan. Dr Radhakrishnan was a professor, philosopher, and politician. He served as the Professor of Philosophy in some of the most renowned colleges in India before becoming the Professor of Eastern Religion and Ethics at the University of Oxford, and then a lecturer at the University of Chicago. He was the first Indian to hold the professorial chair at Oxford.
With his contributions in the fields of Philosophy and Comparative Religion, Dr Radhakrishnan has been quite influential in shaping the understanding of Hinduism, especially in Western countries. He defended Hinduism against Western criticism, and contributed to the formation of the contemporary Hindu identity. He has been awarded the Bharat Ratna, a knighthood, and honorary membership of the British Royal Order of Merit.
He was one of the many major contributors who put our country on the map, and influenced many people with his work. By now, you must know why we celebrate Teacher's Day on his birthday. Some say that his students requested him to allow them to celebrate his birthday, but he asked them to celebrate the day as Teacher's Day instead, so every teacher in the country is appreciated for their contribution. How cool is that!
Short Teacher's Day Essay for Children
Teachers are some of the few people with whom kids communicate every day. They are their sources of knowledge and inspiration. With this short essay on Teacher's Day, you can now thank your teachers for everything they have taught you. This Teacher's Day essay is apt for kids in Class 1, but older kids can also use it as a template, and elaborate on their thoughts.
I Am the Way I Am Because of My Teachers
Teachers are like friends who help us learn many things. Imagine a world without them – we will not know how to read or write to express our thoughts and feelings, or be creative and imaginative. The world would seem limited, boring, and uninspiring, wouldn't it? Our lives are this way because we have our teachers who motivate us to try new things, learn about new concepts, and be ready to explore the world when we grow up.
We must be grateful to the teachers who always strive to teach us the best things. They share their knowledge and experience through activities, games, talks, and even through books. If it weren't for them, we would have given up on the tedious lessons we had trouble learning. I am eternally grateful to my teachers for making education interesting and easy. It is because of you, my teachers, that I feel confident and ready to take on the world every day!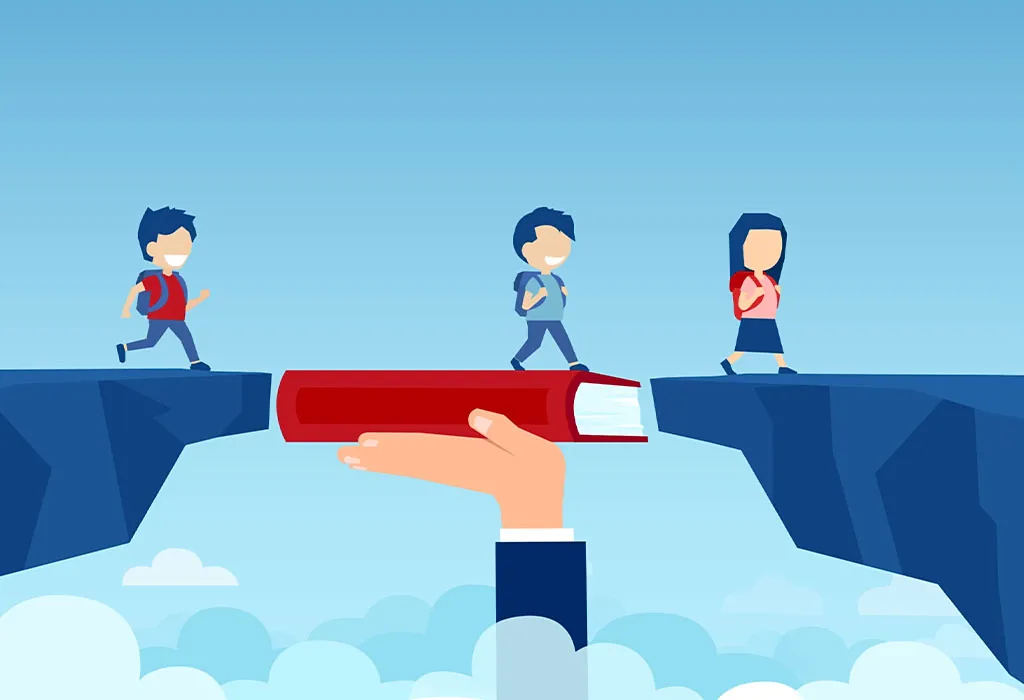 Long Teacher's Day Essay for Children
For older kids, a 500-word essay could help them express their thoughts about this special day. This essay covers most aspects of the day that you can easily use for an essay-writing assignment on Teacher's Day. Having said that, be creative, imaginative, and genuine, as that counts when it comes to making an essay a unique piece of writing.
Why the Best Teachers Are Blessings for Us
Teacher's Day, as we all know, was a valuable recommendation made by Dr Sarvepalli Radhakrishnan, a renowned professor, philosopher, and politician, who also served as the second President of India. Dr Radhakrishnan never stopped teaching. He continued serving as Professor in many Indian and international colleges, and made our country proud! One day, some students asked him if they could celebrate his birthday, which is on the 5th of September. He, instead, asked them to celebrate the day as Teacher's Day, and thus 5th September was established as Teacher's Day in India.
Teachers teach, coach, and mentor during the most important days of our lives. They ensure we have a safe environment to learn, and always inspire us to achieve our goals. Some believe that education is mostly encouragement, and if you have a teacher who encourages you, you are blessed!
The best teachers know how to inspire us to keep learning, and even push, at times, to help us know our true potential. They motivate us to be imaginative and use our skills creatively when facing issues, be it at school or at home. Their teaching methods don't just help us sharpen our aptitude; they also boost our confidence and make us and our parents hopeful about the future.
If it weren't for these wonderful teachers, many of us would have had a difficult time understanding the difference between right and wrong, and good and evil. They help us improve our characters and build unique personalities. Their lessons and contributions are significant, which reflect on our report cards and in our decisions.
Some teachers have a gentle approach, which all of us love, while some are stringent and leave no room for error when it comes to crucial topics. We would be lying if we said the stringent approach doesn't bother it. It bothers most of us, doesn't it? But if a teacher has to be tough to make us do our homework or get better scores, it is all worth it.
That's precisely why Teacher's Day holds a very important place in our lives. Some might say that we don't need a dedicated day for teachers, and that's true, too, as we can celebrate Teacher's Day every day by being respectful and cooperative towards our teachers. But, a special day gives us an opportunity to express how grateful we are to them. So, we decorate our classrooms, prepare handmade gifts, felicitate our teachers, and enjoy a snack or two on this special day with them. None of this would probably match the generosity of the teachers, but it could help us bond with them. After all, they are also the friends we make at school.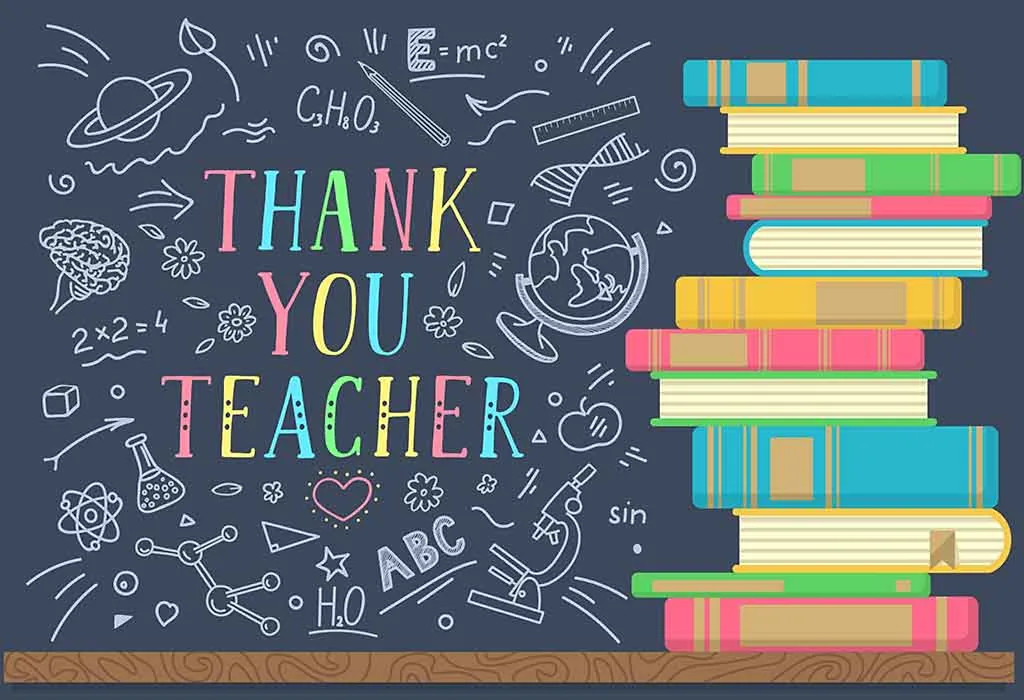 These essays on Teacher's Day might provide you with a template to write your own essay for your teachers. You can tweak them and add your personal experiences to make them special. The trick to a great Teacher's Day essay is to ensure your teacher knows how grateful you are to them and that you look forward to all the useful things they plan to teach you, whether it is mathematics or a life skill. So go ahead and pen down your thoughts about Teacher's Day and keep polishing it until you have a great essay in place!
Also Read:
Best Teacher's Day Quotes, Wishes & Messages to Share With Your Child's Teacher
DIY Teacher's Day Greeting Card Ideas for Children
Best Teacher's Day Craft Ideas for Preschoolers and Kids