Snacks for Toddlers – Ideas and Recipes
Toddlers grow and develop at a fast rate, which means that they are hungry quite often between meals. Many times, parents are left wondering if they are feeding their children enough. A great way to solve this issue is by offering them something to snack on between the meals. If you are thinking of biscuits and hot samosas, you may be on the right track, but unfortunately, snacks for toddlers that can be found ready made in the market are not very healthy for your children and so giving them something to eat between meals can sometimes be challenging.
Video: 5 Quick and Healthy Snacks for Toddlers
Best Snack Ideas for Toddlers
Getting a healthy quick fix for your little one is not as bad as it seems. Making something at home is the best option for your little ones as you will know every ingredient that goes into it's making so you can be sure to add only the good stuff.
Here are some ideas for healthy snacks that you can give your little ones between meals:
1. Dairy
There is so much that you can do with dairy as it includes milk, cheese and butter. You can make snacks with shredded cheese, paneer, yoghurt and milk.
Cheese sandwiches will make lovely snacks for tea time so you can give these to your little one in the evening and they also make great breakfast foods so your little one can benefit from it in the morning as well.
2. Cereals
This is something that is very easy to feed your child as you need to pair it with something, like milk, and you have a quick snack for your little one.
Cereals are best had in the morning, so this will be a favourite among many parents who have hectic mornings.
3. Dried Fruits
This is a very healthy snack to offer to your toddler. They love the naturally sweet taste of dried fruits like raisins, apricots, cashews and dates.
These are full of fructose, which is a natural fruit sugar that gives a lot of energy making it the perfect snack for the morning as it will fuel your toddler for the busy day ahead.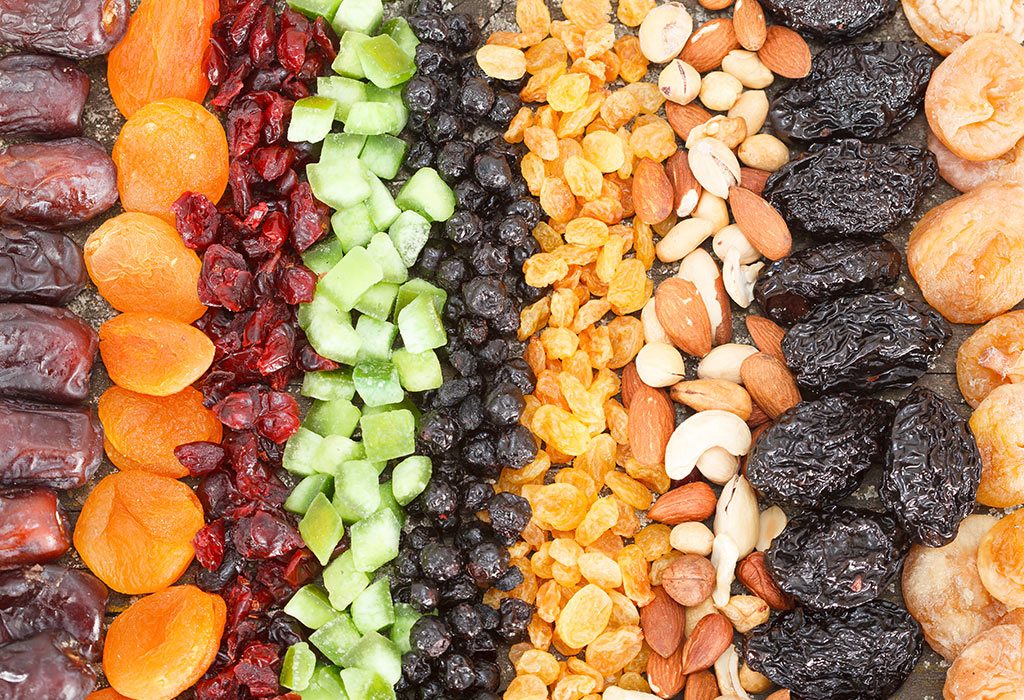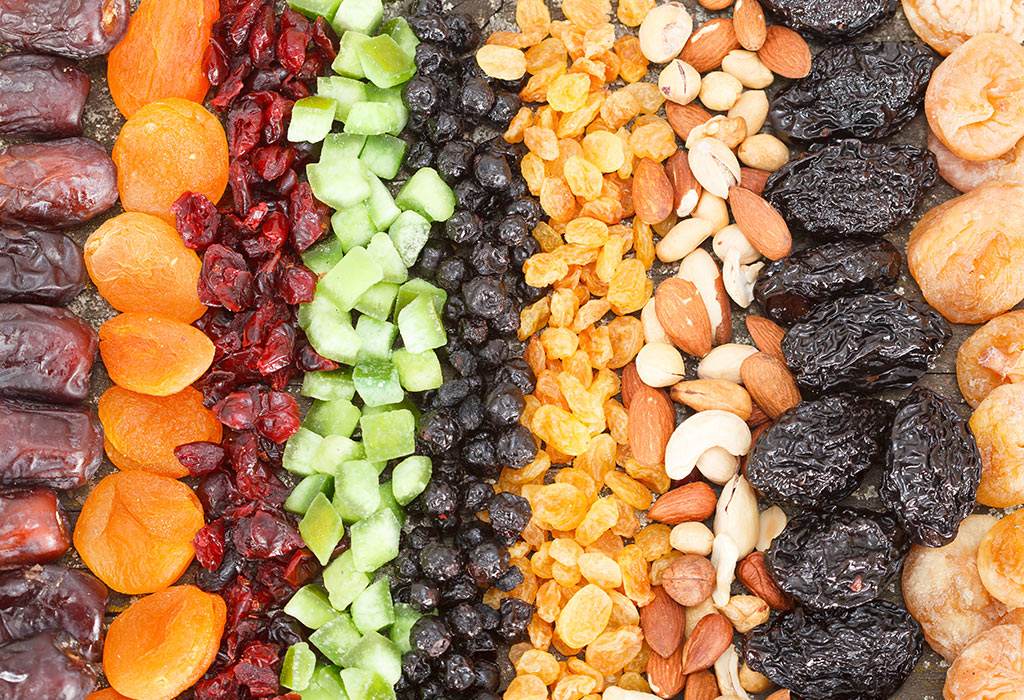 4. Vegetables
There is a lot that can be done with vegetables that make them an excellent snack for your little one. Some ideas are mashed sweet potatoes or peas, boiled and sliced carrots and beetroot, and steamed cauliflower and broccoli.
Vegetables make the perfect afternoon snack and a great appetiser for lunch.
5. Dips
Hummus, chutneys and peanut butter are great snacks for the kids as they are easy to eat and delicious. As they are made from vegetables, they are healthy for your toddler to eat. Just make sure to keep the level of spice low. They can even be spread on bread to make a few quick sandwiches.
These are great to give your child along with the steamed vegetables to add some creamy texture and flavour to their snack in the afternoon.
6. Fresh Fruits
Who doesn't love some delicious and sweet fresh fruits? Your kids will relish the juicy and sweet flavours of whatever fruit is in season. Fruits like bananas and coconuts can be given to your children all year round, but others such as mangoes make a seasonal treat for the little ones.
Fruits are a great way of reenergizing your little ones in the evening. It gets digested very quickly, and so it will not ruin their appetite for dinner either.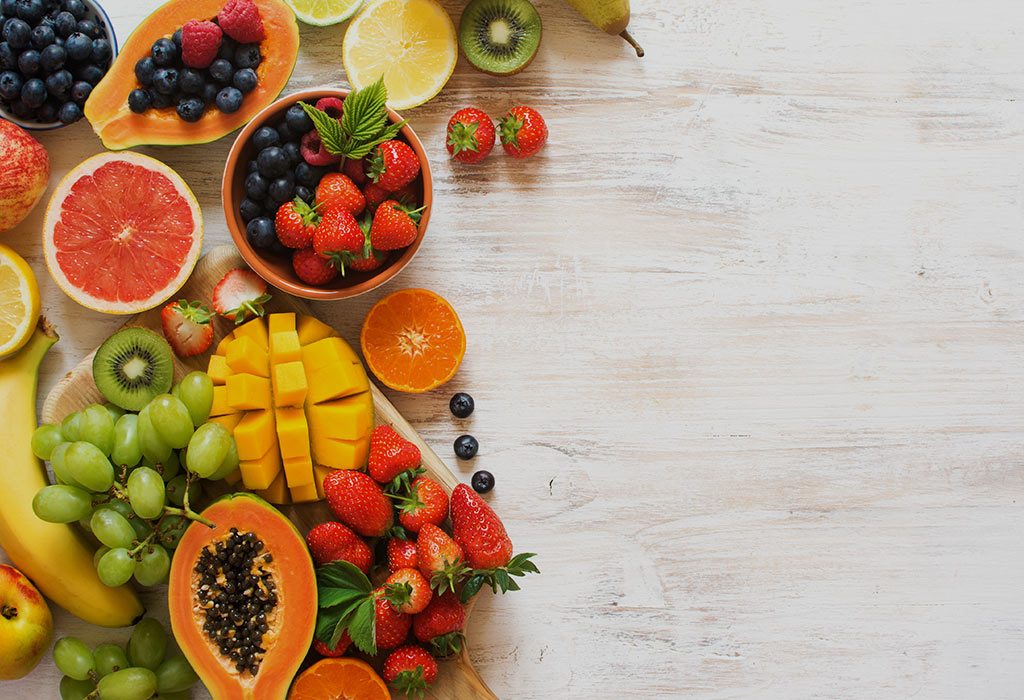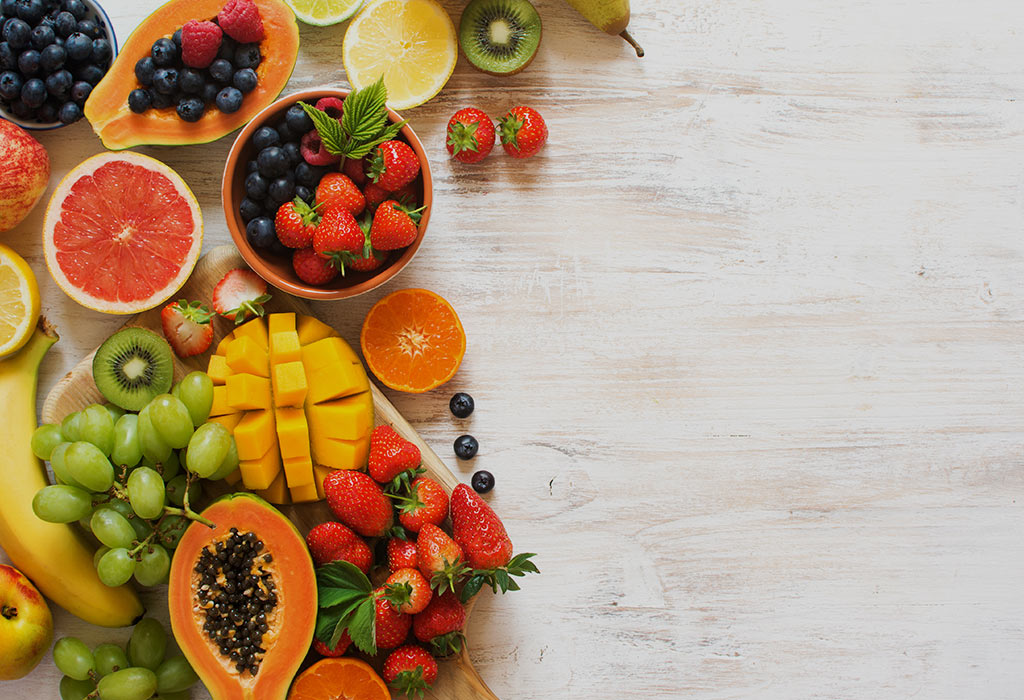 Vital Points to Keep in Mind while Serving Snacks to Toddlers
It can be easy to get carried away preparing all this food for your toddler, so here are some things to keep in mind while serving snacks to your toddlers:
1. Snacks Are Not Main Meals
Snacks should not be used as a replacement for main meals and children should still be given a proper breakfast, lunch and dinner.
2. Stick to a Certain Amount
Do not allow the little ones to eat as much of their snacks as they like as they will then ruin their appetites for their main meals. Instead, serve them a certain quantity and stick to the same one every day. Try to give them only one cup serving of their snack at a given time.
3. Have a Fixed Snack Schedule
Your toddler will soon get used to the schedule, and his or her body will learn to feel hungry at only those times. This will prevent them from demanding snacks at odd times and ruining their appetites.
Healthy Snacks Recipes for Toddlers
Food made at home and with love tastes the most delicious! Here are some easy and delicious snack recipes for you to make for your toddler:
1. Mango Curd
There is no need to buy the ready-made version when you can make some fresh fruity frozen yoghurt for your little ones to enjoy on those hot summer days. You can substitute the mango for whatever fruit your little one enjoys most.
Ingredients
A few handfuls of chopped and frozen mangoes
Two cups of full fat thick curd
How To Prepare
Put the frozen fruit and the yoghurt into the blender and blend it until smooth.
Pour out into a large container and keep it in the fridge for a couple of hours and then it is ready to serve.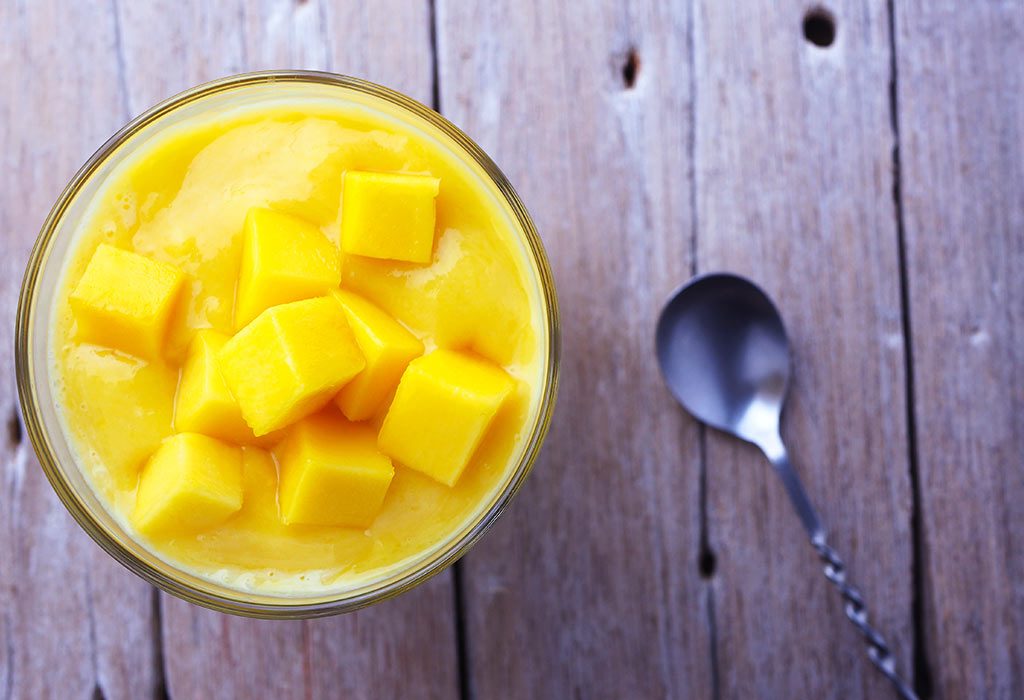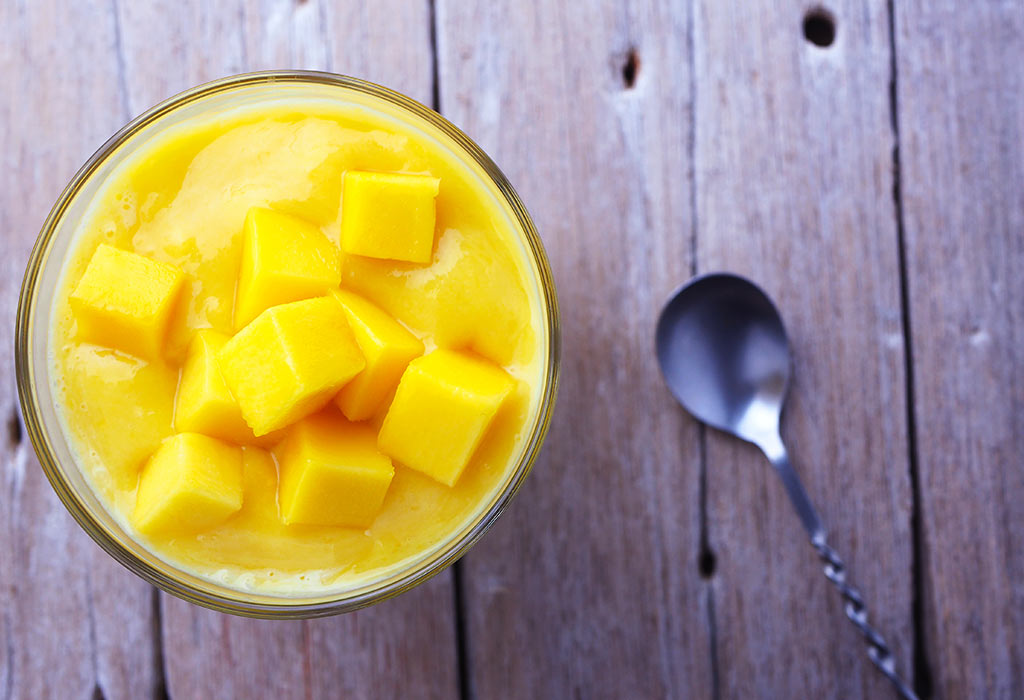 2. Raisin and Peanut Butter Sticks
An easy and healthy recipe consisting of just three ingredients.
Ingredients
Celery
Peanut Butter
Raisins
How To Prepare
Wash and cut your celery into bite-sized pieces
Spread or pipe the peanut butter into the curved in part of the celery
Decorate the top of the peanut butter spread with raisins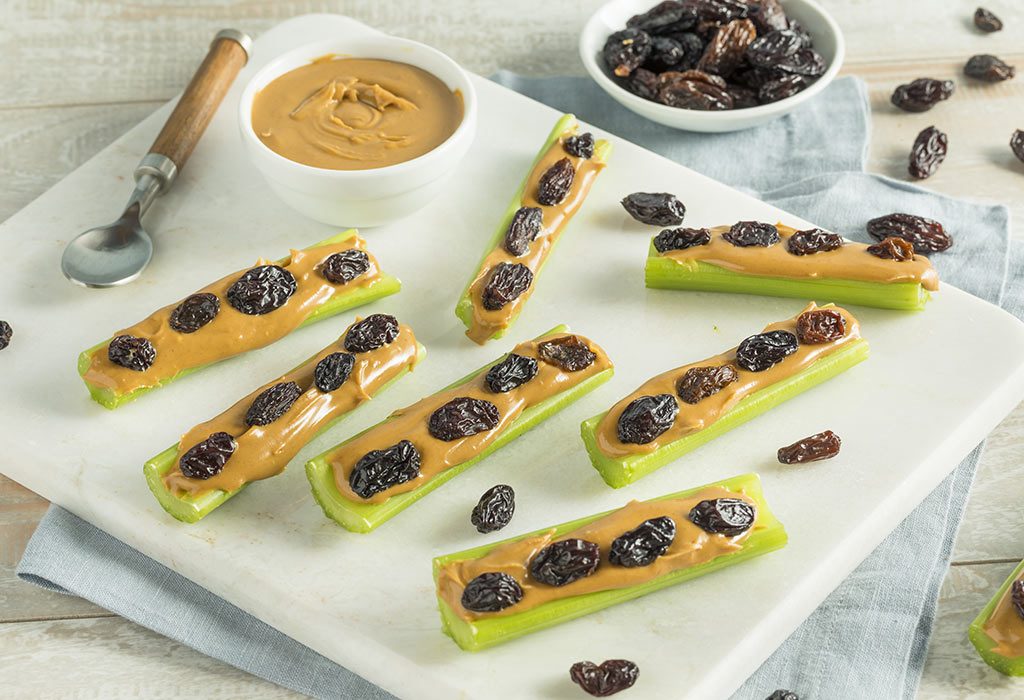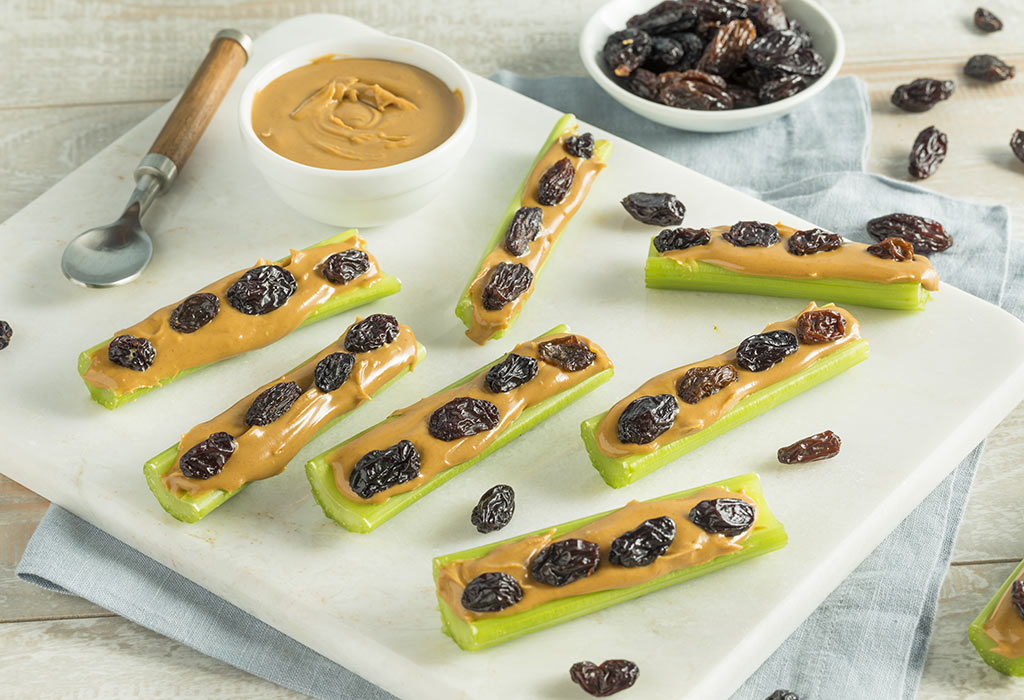 3. Banana Cookies
These healthy cookies need only two ingredients and are a very healthy snack to give the little ones.
Ingredients
Three ripe bananas
200g of oats
How To Prepare
Blend everything in the food processor until you are left with a gloopy mixture.
Spoon this mixture onto a prepared baking tray and flatten them out a bit
Bake at a temperature of 180 degrees Celsius for about 30 minutes. You can make the oven a bit warmer if you like the cookies to be less moist and more biscuit-like in texture.
Take the tray out and cool the cookies before serving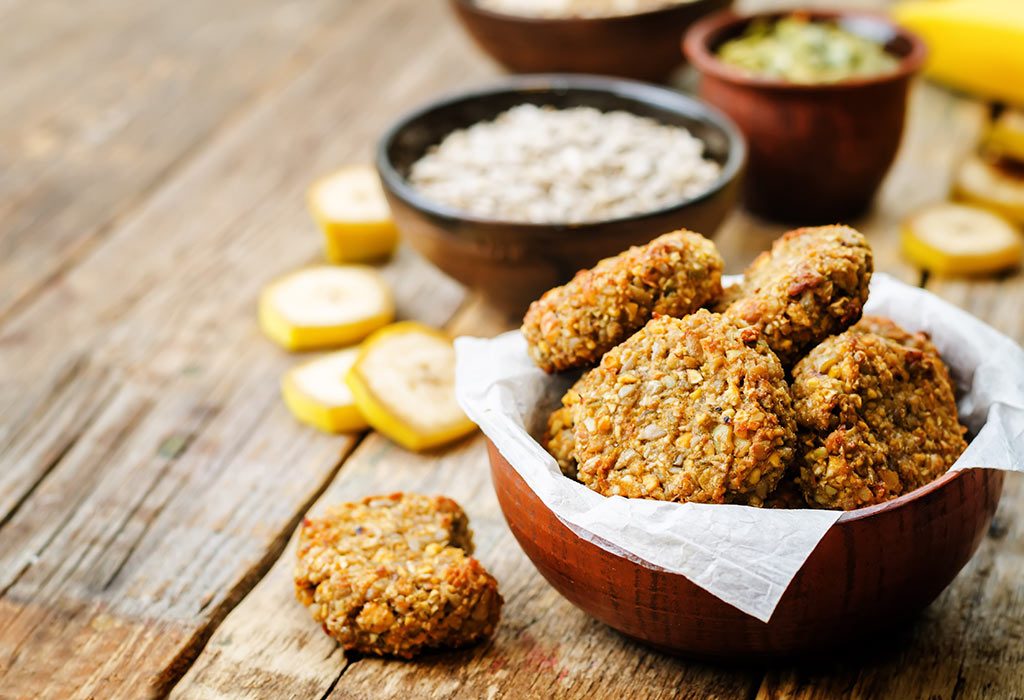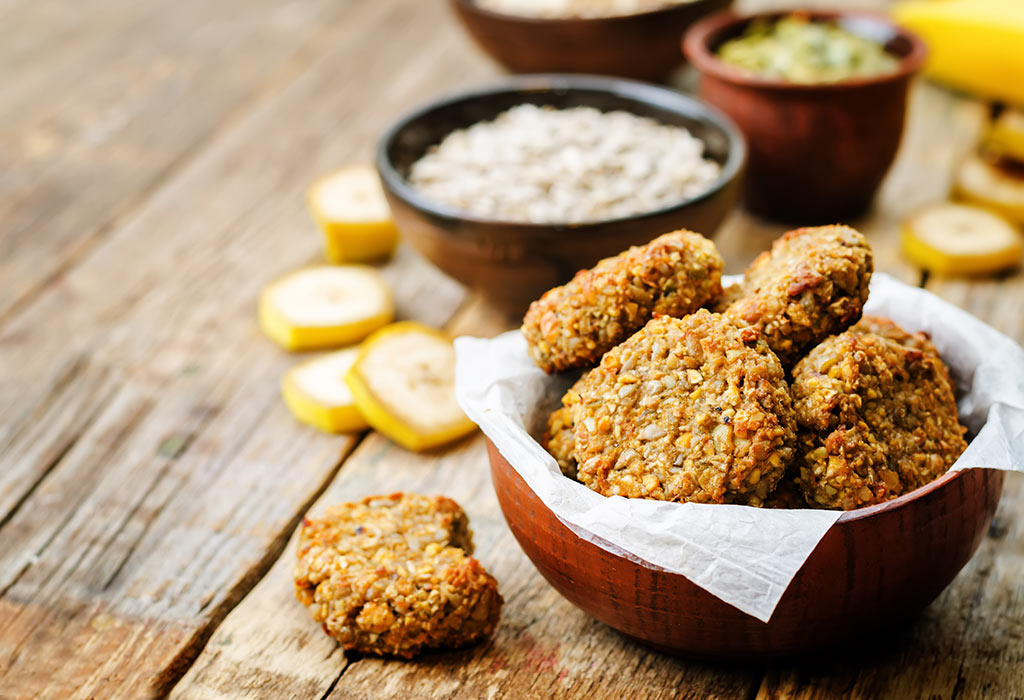 4. Apple Chips
These delicious chips will become a fast substitute for the regular ones you get at the shops. The long baking time dries it out, making it a lovely dry snack for toddlers.
Ingredients
Two apples, cored, peeled and sliced very finely
1 ½ teaspoon white sugar
½ teaspoon ground cinnamon
How To Prepare
Preheat oven to 110 degrees Celsius
Place the apples on a metal baking sheet
Mix the sugar and the ground cinnamon in a bowl and then sprinkle this over the apples
Bake for about an hour.
Transfer the chips to a metal cooling rack until they are cool enough to serve the kids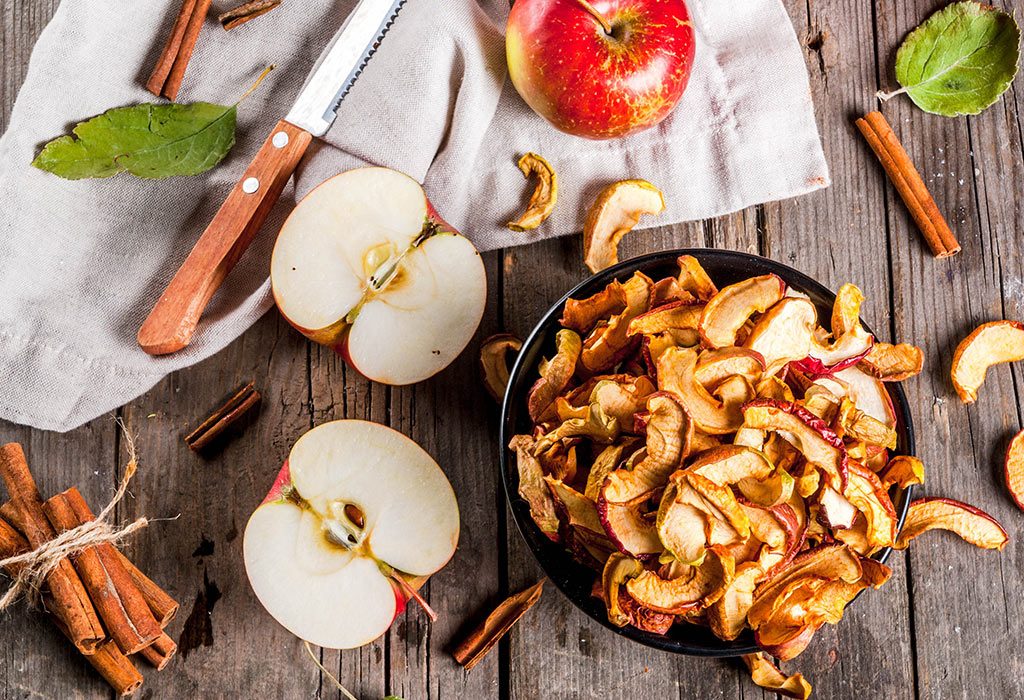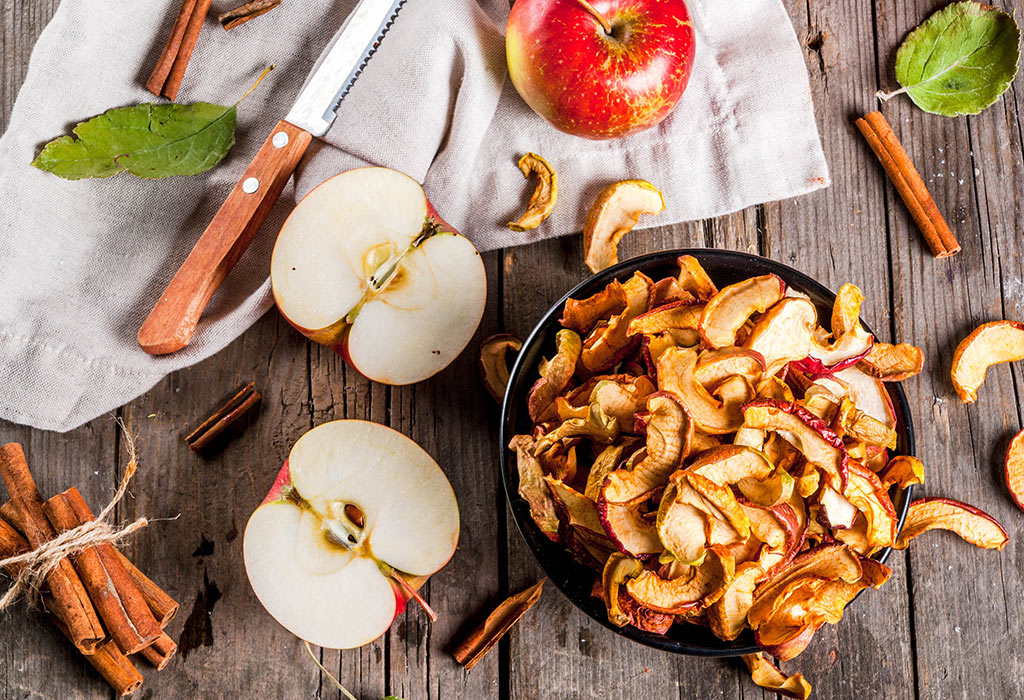 5. Carrot Energy Bits
This recipe makes it hard to know there are carrots involved, so if you have a fussy eater, this one is for you.
Ingredients
A quarter cup of oats
Quarter cup walnut pieces
One medium carrot
Half a cup of pitted dates
Quarter teaspoon ground cinnamon
Quarter teaspoon ground ginger
One tablespoon of coconut oil
How To Prepare
Pulse the oats and the walnuts in the food processor until you get a texture resembling breadcrumb
Grate the carrots and break up the dates. Add both to the food processor along with the cinnamon and ginger and grind
Add one tablespoon of coconut oil and blend it
Scoop a bit of the mixture out and roll them into small balls
Keep in the fridge for a few hours until they firm up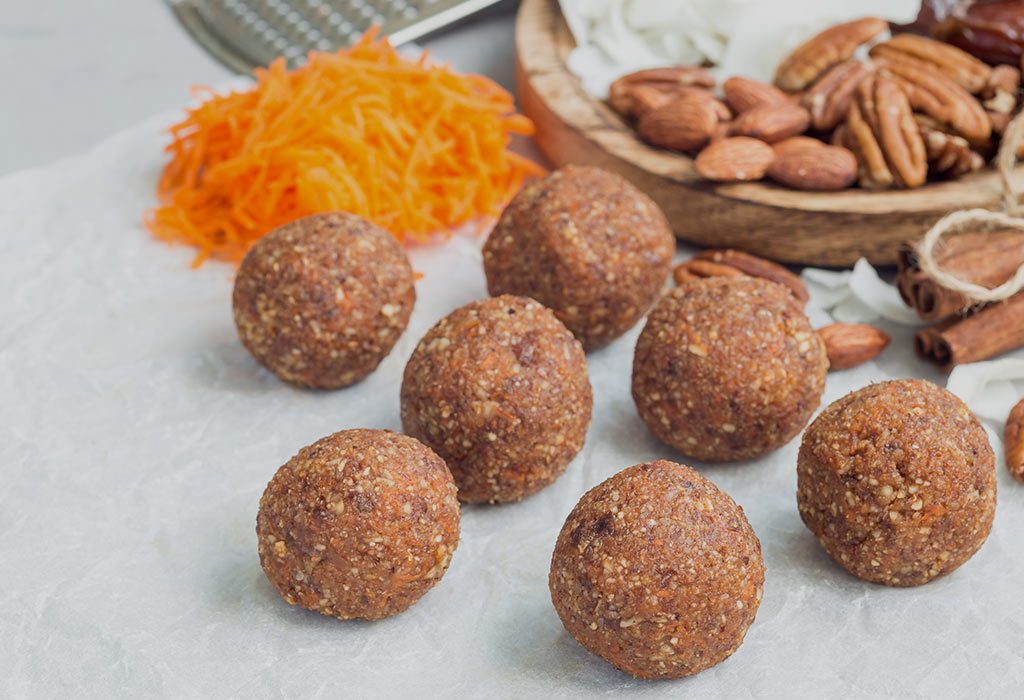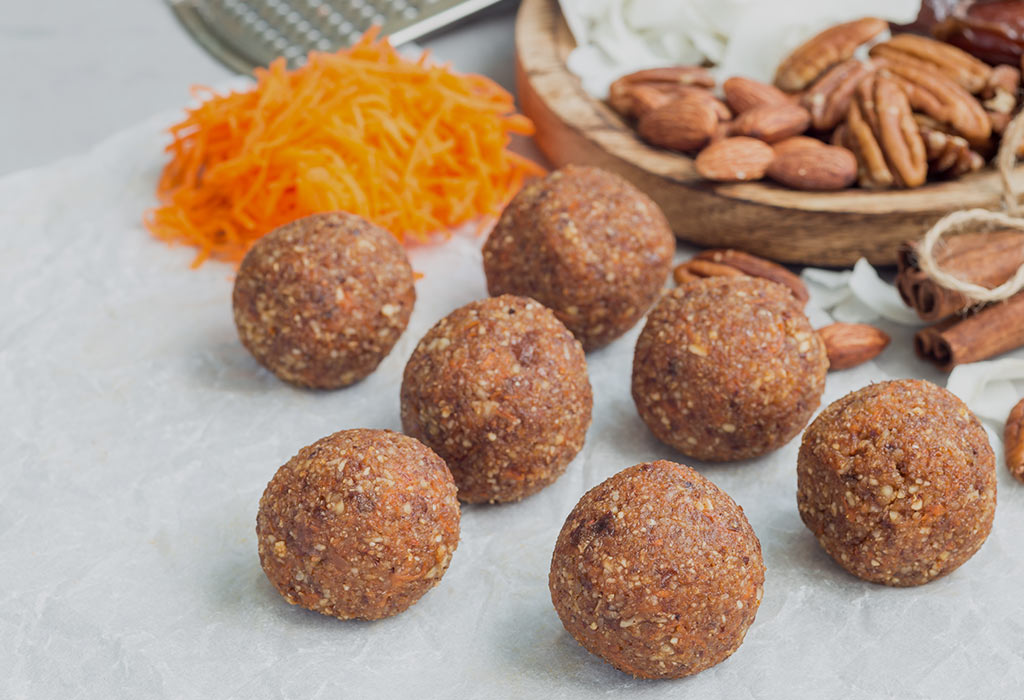 6. Fruit Salad
Quick and easy, this can be made in minutes for your little ones.
Ingredients
One chopped banana
Sliced grapes
Half a chopped papaya
Chopped and seeded watermelons
Whipped cream
How To Prepare
Toss everything above in a bowl and top it off with a bit of whipped cream for a fun twist for the little one.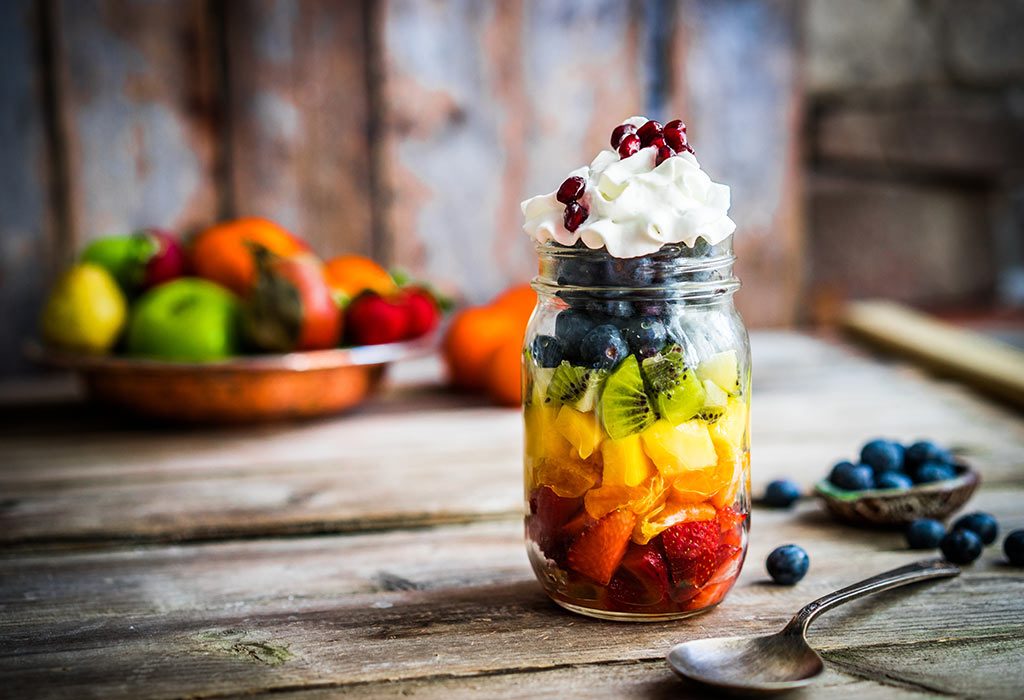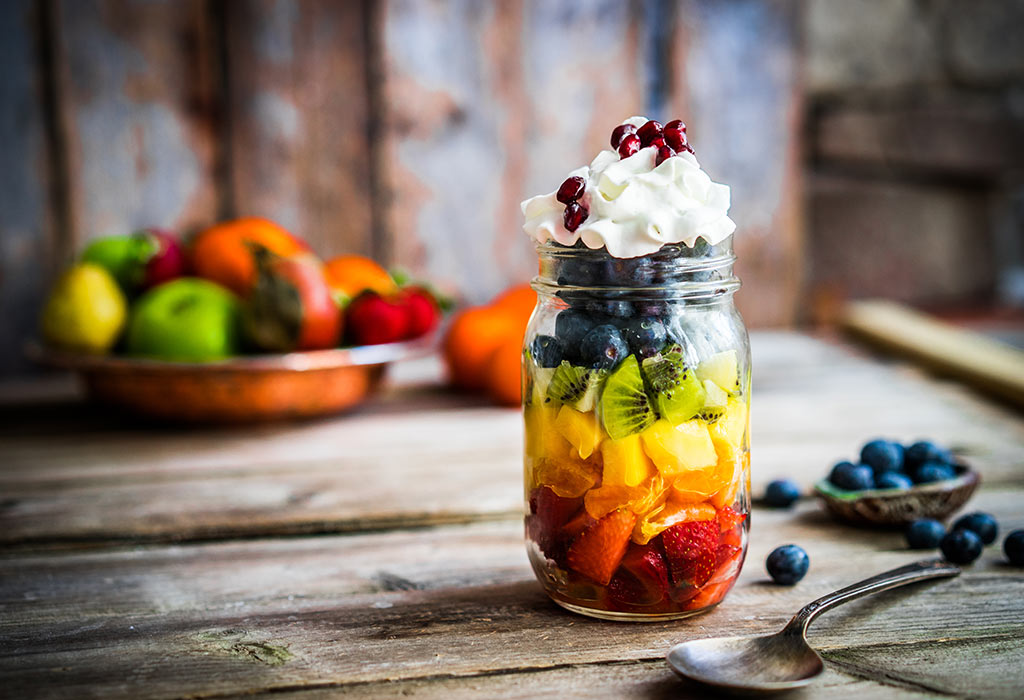 7. Vegetable Dahi Sandwich
So simple, yet so delicious. This is one of the most fun toddler vegetable snacks.
Ingredients
Four slices of bread
3/4th cup of Greek yoghurt or thick curd
Half a cup of grated carrots chopped onions and capsicum
¼ teaspoon each of mustard powder and pepper powder
Chopped coriander
Butter or oil as needed
How To Prepare
Toast the bread slices with butter and set aside
Mix all the yoghurt, vegetables, mustard powder, pepper powder and chopped coriander leaves in a bowl well.
Spread this mixture onto the slices of toasted bread and press down gently.
Slice in half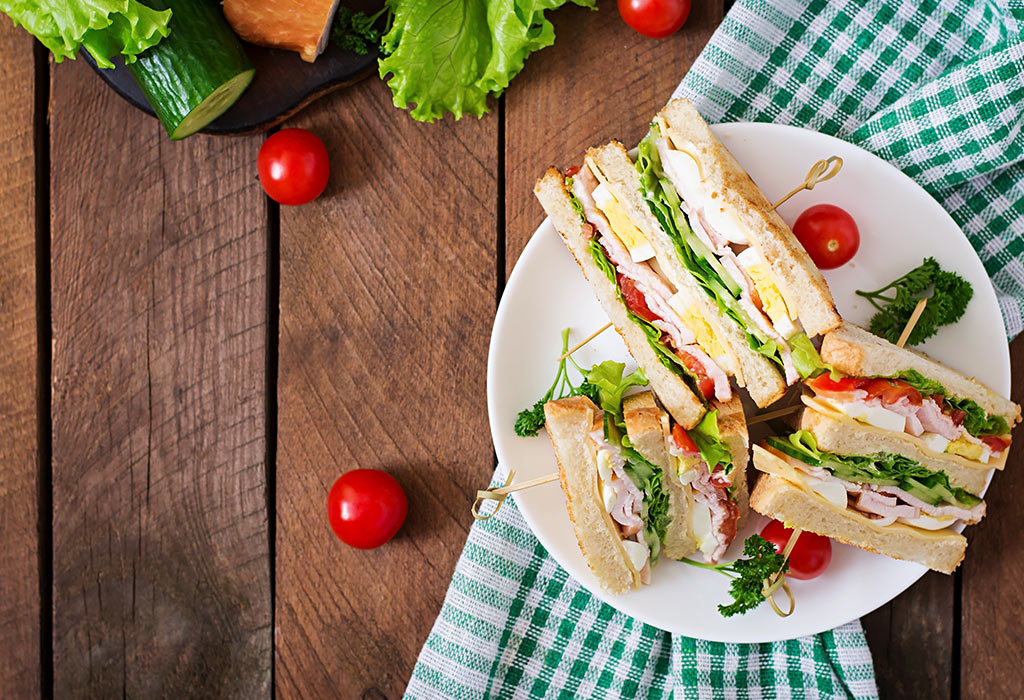 8. Buttered Sweet Corn
This recipe is not only delicious but fun for the kids to eat as well.
Ingredients
Three ears of sweet corn
One tablespoon of butter
Salt
One teaspoon red chilli powder
Quarter teaspoon black pepper powder
Half a lime
How To Prepare
Boil water in a large pot on the stove
Add the corn cobs to it with the salt
Let this cook for about five minutes before you take it out and let it cool a bit
Drizzle some lime juice onto the cobs of corn and then spread some butter and sprinkle the chilli powder and the pepper powder onto the same.
Put it on a skewer and allow the kids to enjoy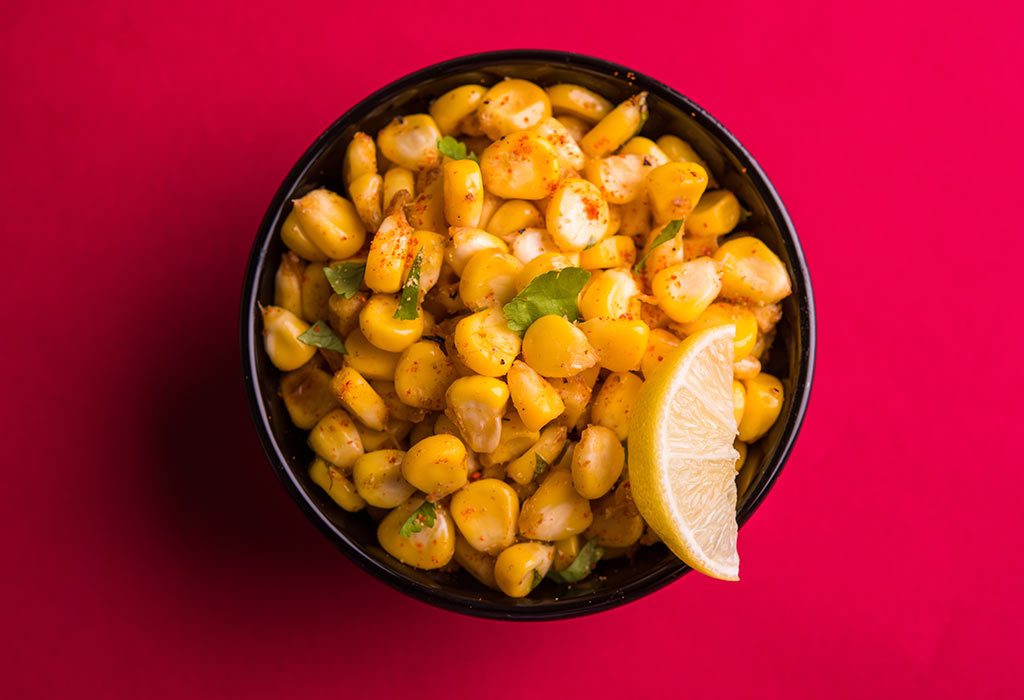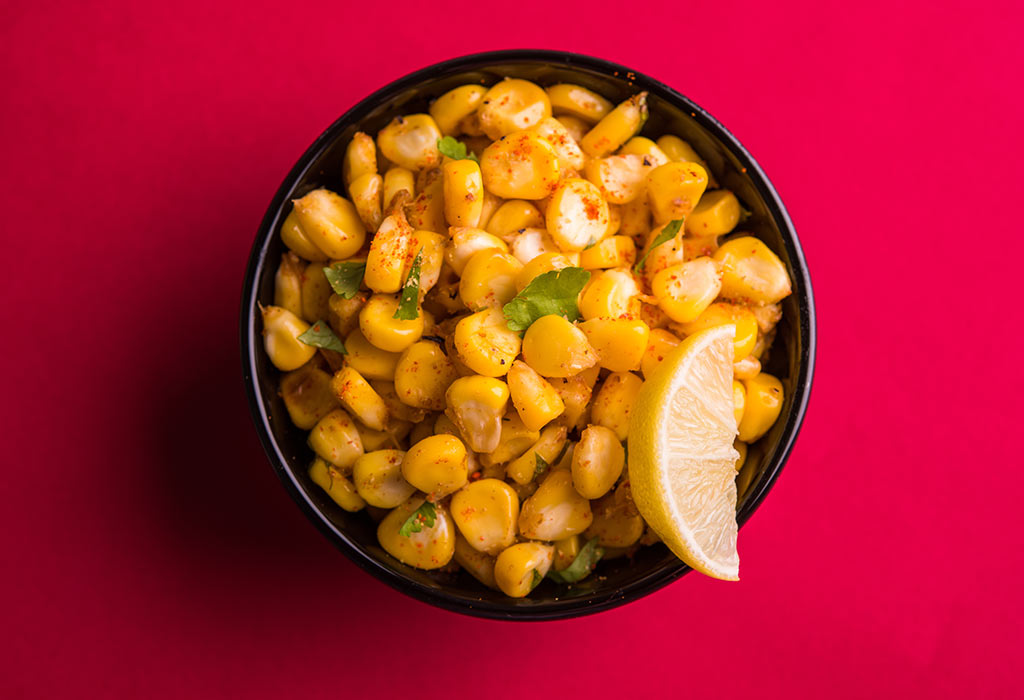 9. Coconut Oat Balls
These oat balls are a great way of getting the kids to eat their oats without a fuss as they are packed with flavour.
Ingredients
One cup oats
Half cup water
Salt to taste
Two to three tablespoons of grated coconut
One teaspoon mustard seeds
Two teaspoons Urad Daal
Half an onion, fine chopped
One sprig of curry leaves
How To Prepare
Add some warm water and salt to the oats and let them sit for about five minutes
Heat some oil in a pan and add the mustard seeds. Wait for them to splutter.
Add the urad daal and fry until golden brown
Add the chopped onions and curry leaves and saute until onions become translucent
Add the oats and some of the grated coconut and mix well
Add more salt and water if you need to. The result of the mixture should be sticky enough to form balls
Once you have formed lime sized balls out of the mixture, steam the balls in a steamer or an idli plate for around seven minutes.
Serve it hot with some chutney on the side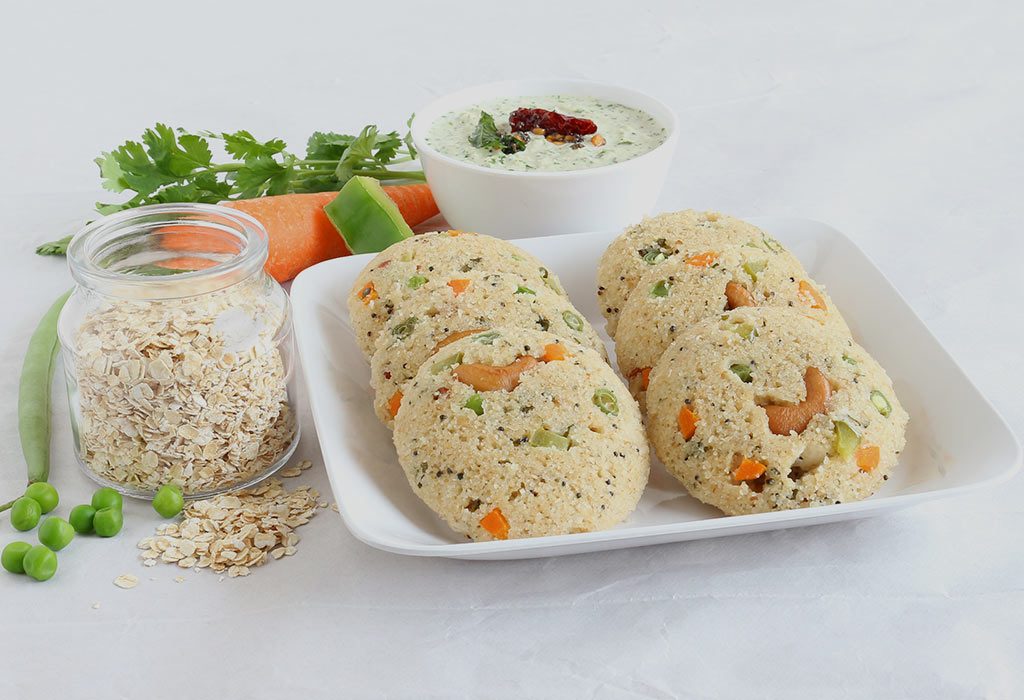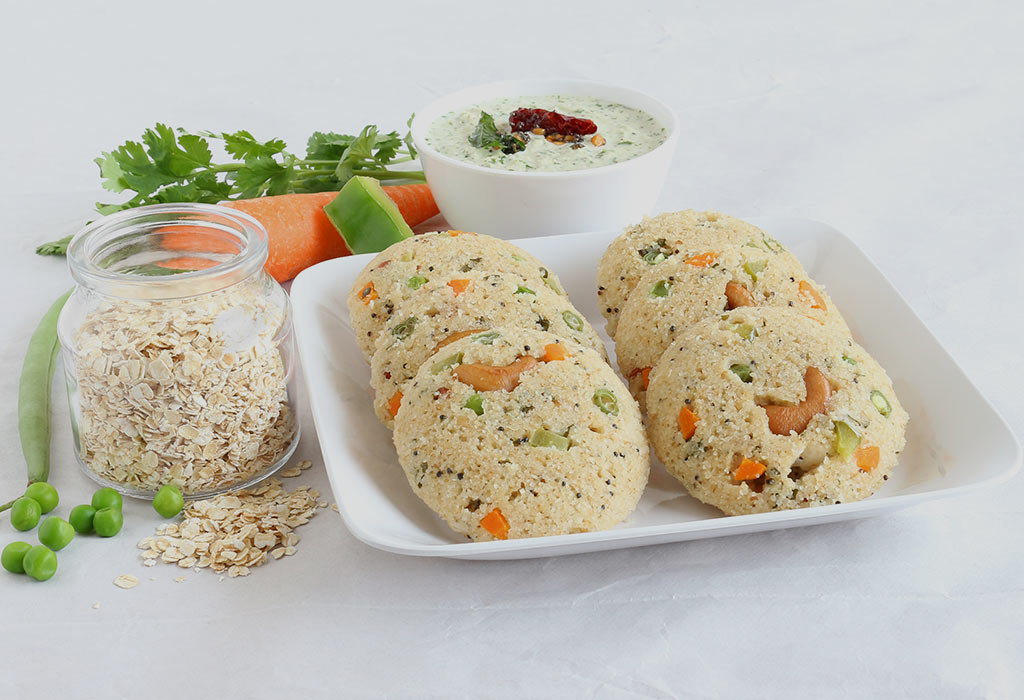 10. Suji Toast
This dish is both crunchy and yummy and makes for one delicious snack.
Ingredients
One cup roasted suji
One cup cream of milk (malai)
One grated carrot
One finely chopped onion
Half a finely chopped capsicum
Salt
Pepper powder
Ghee
Slices of bread
How To Prepare
Apart from the bread and the ghee, mix all the other ingredients together
Apply some of this mixture onto one of the slices of bread
Heat a tawa and use a bit of the ghee to grease it
Put the slice on the tawa with the side with the mixture facing down
Cook on both sides until nice and toasted.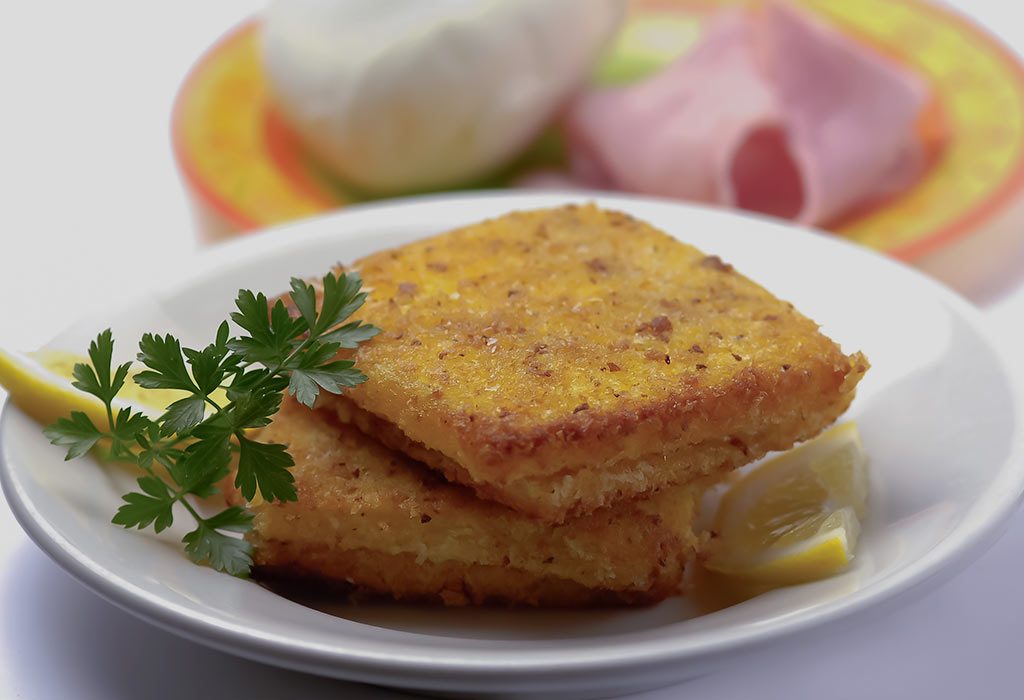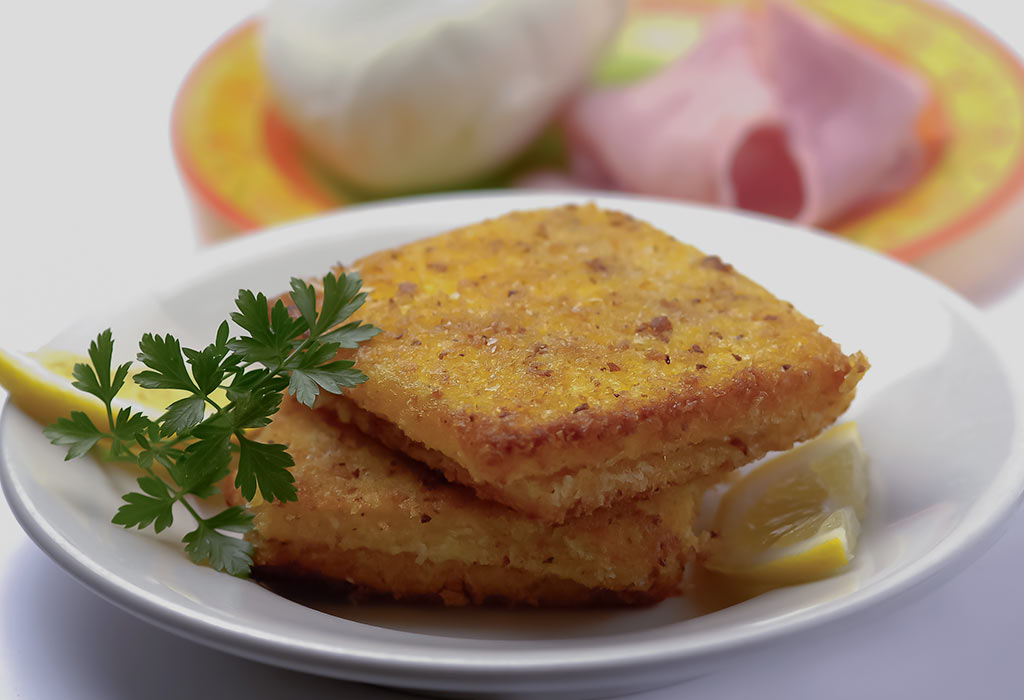 11. Banana Peanut Butter Roti Bites
These are so simple that your kids will be able to help you make them. They are also great snacks for the toddler's lunch box.
Ingredients
Rotis
Peanut Butter
Bananas
How To Prepare
Spread peanut butter on the roti
Lay the banana inside the roti and make a tight roll
Slice the roll into small bite-sized pieces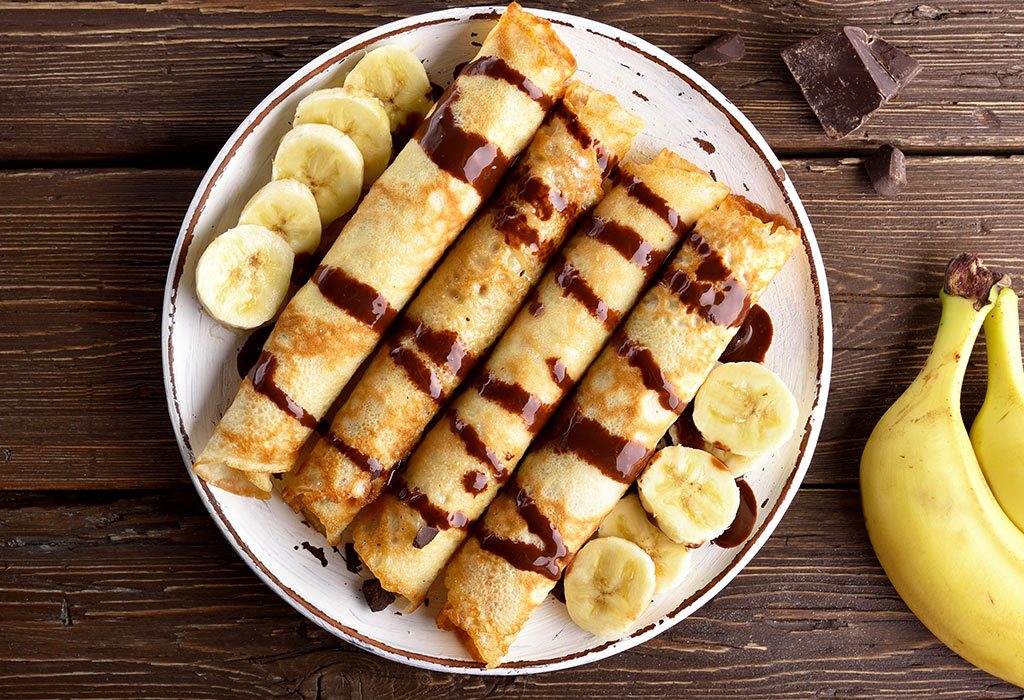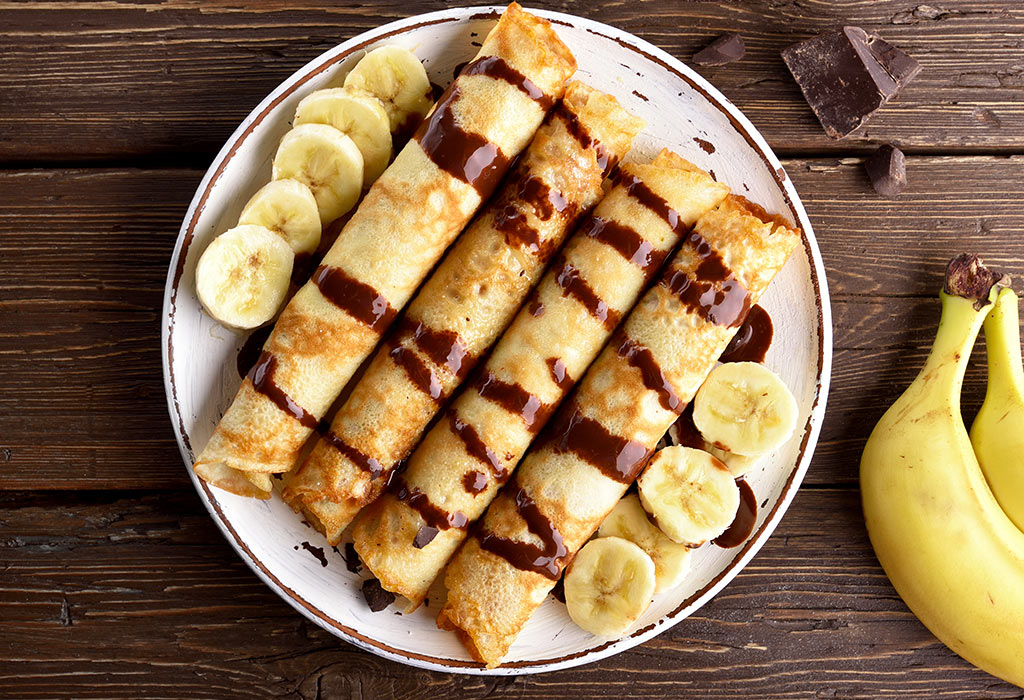 12. Paneer Green Beans
You are not going to have to worry about getting the little ones to eat their green beans any more as this is a fun cheese snack for toddlers.
Ingredients
Half kg green beans
Quarter cup olive oil
Quarter cup finely grated paneer
Salt and pepper
How To Prepare
Preheat the oven to 200 degrees Celsius
Cut off the ends of the beans and thoroughly wash them.
Place them in a large bowl and then pour in the olive oil and stir to coat everything evenly
Stir in the grated paneer, the salt and pepper and mix everything so that there is an even coat
Spray two baking trays with non-stick spray and line the beans in neatly.
Bake for about twenty minutes and make sure to turn them after ten minutes so that they brown evenly.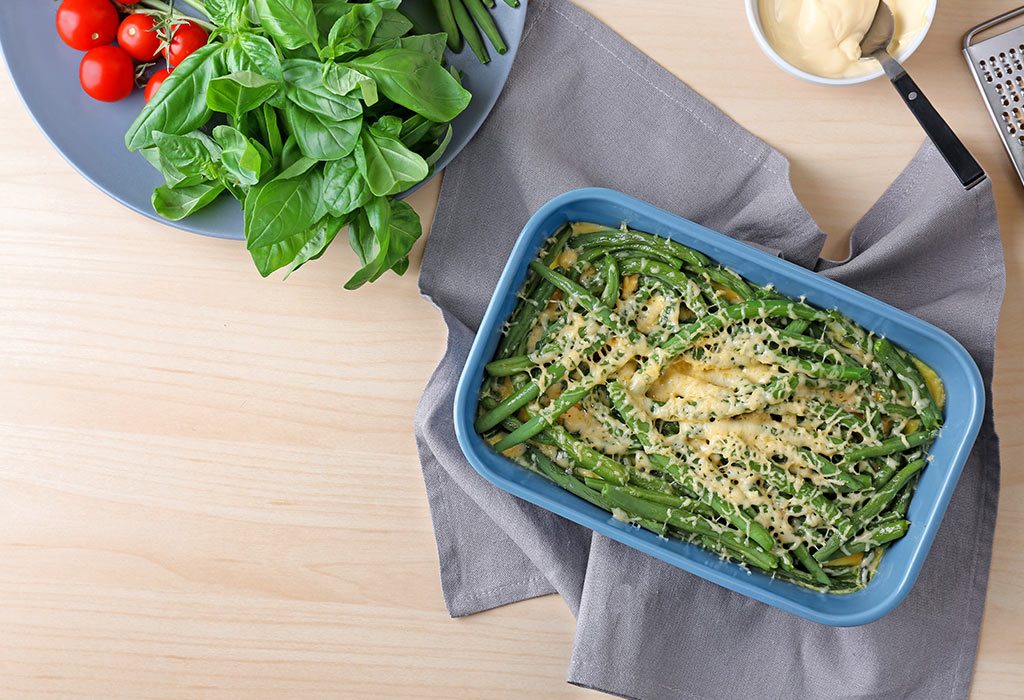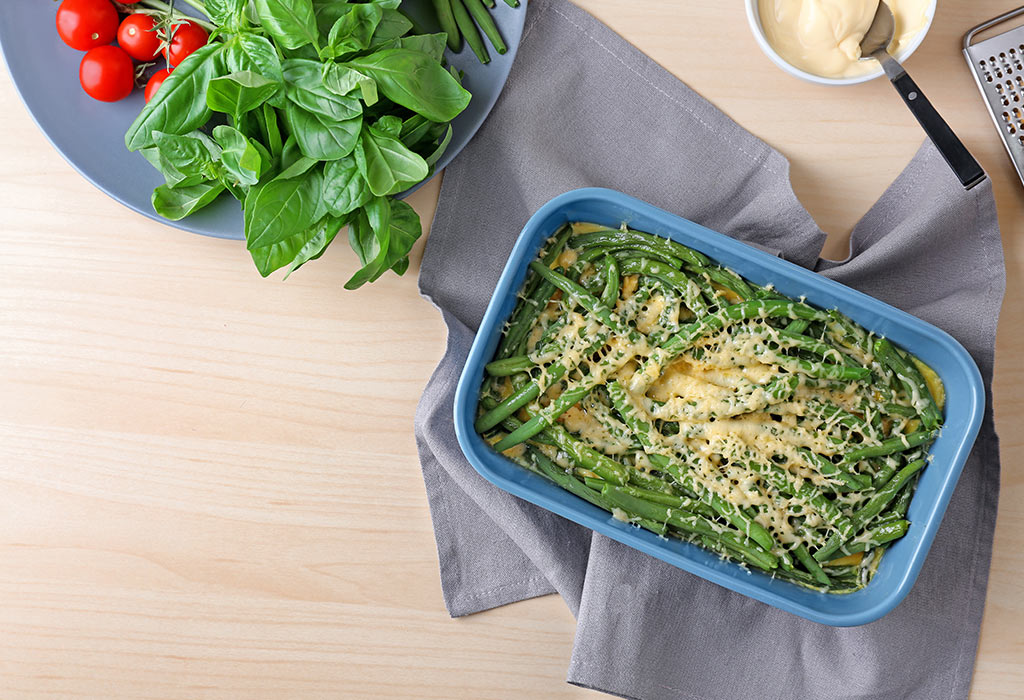 13. Hummus
Serve this dish with some steamed carrots or some cucumbers, and it will make a fantastic snack for the kids.
Ingredients
One cup of cooked chickpeas
One clove of garlic
One tablespoon tahini (sesame seed paste)
Two tablespoons lemon juice
Salt
Olive oil
How To Prepare
Put the above in a blender and blend until perfectly smooth.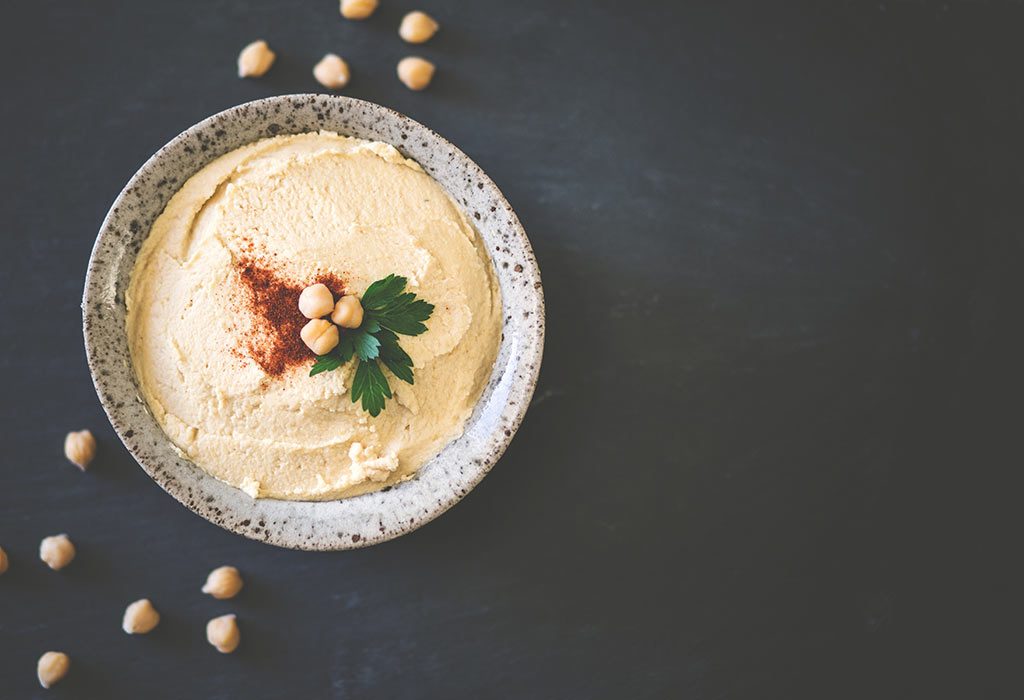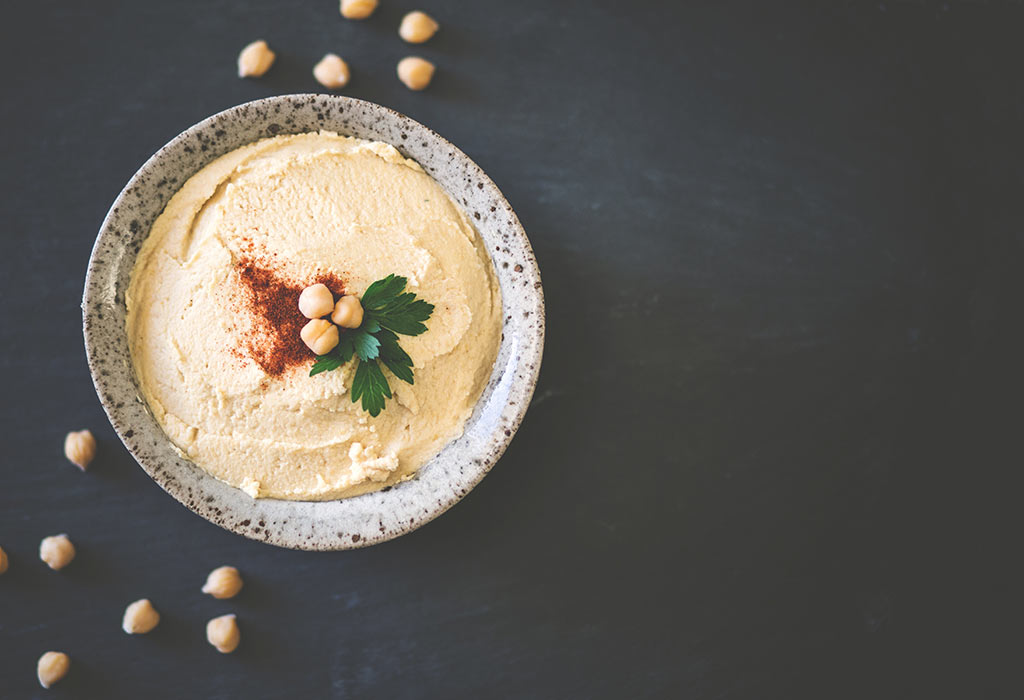 14. Creamy Vanilla Custard
This homemade pudding will make the little ones very happy.
Ingredients
2 ½ cups of milk
Three egg yolks
Four tablespoons of arrowroot powder
½ cup maple syrup/organic honey
¼ tablespoon of sea salt
One tablespoon of butter
One teaspoon vanilla
How To Prepare
Mix the milk, egg yolks, arrowroot powder, maple syrup and the salt in a saucepan on medium heat. Stir continuously until the pudding begins to thicken
Remove from the heat and continue to stir until the mixture turns creamy
Add butter and vanilla and then stir some more.
Pour it into the serving dishes and either serve it warm or put it in the fridge and let it chill for a couple of hours.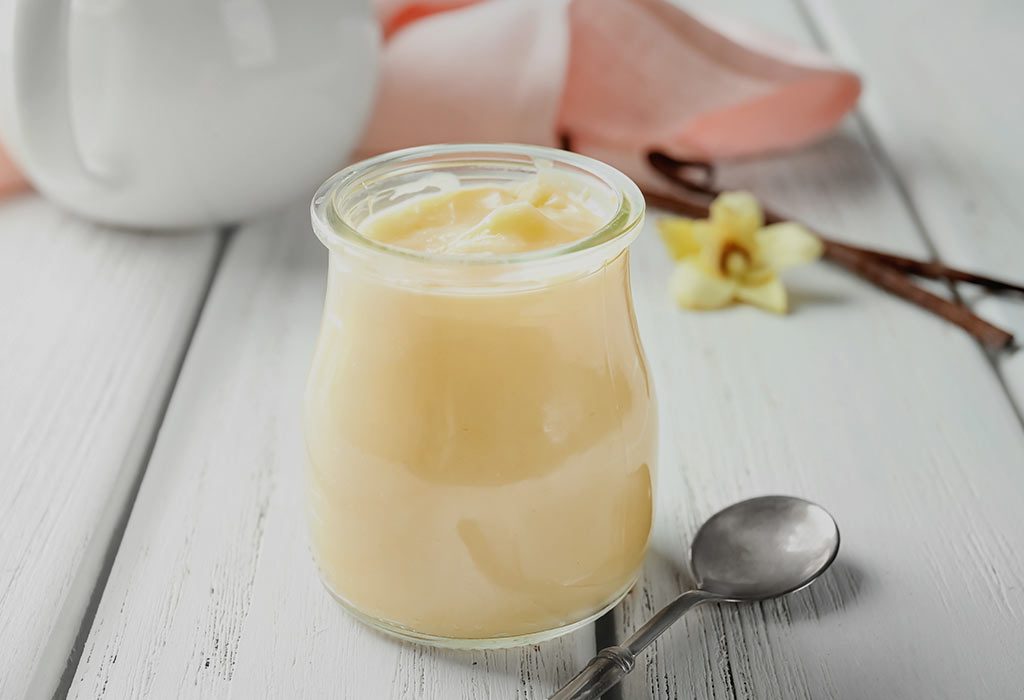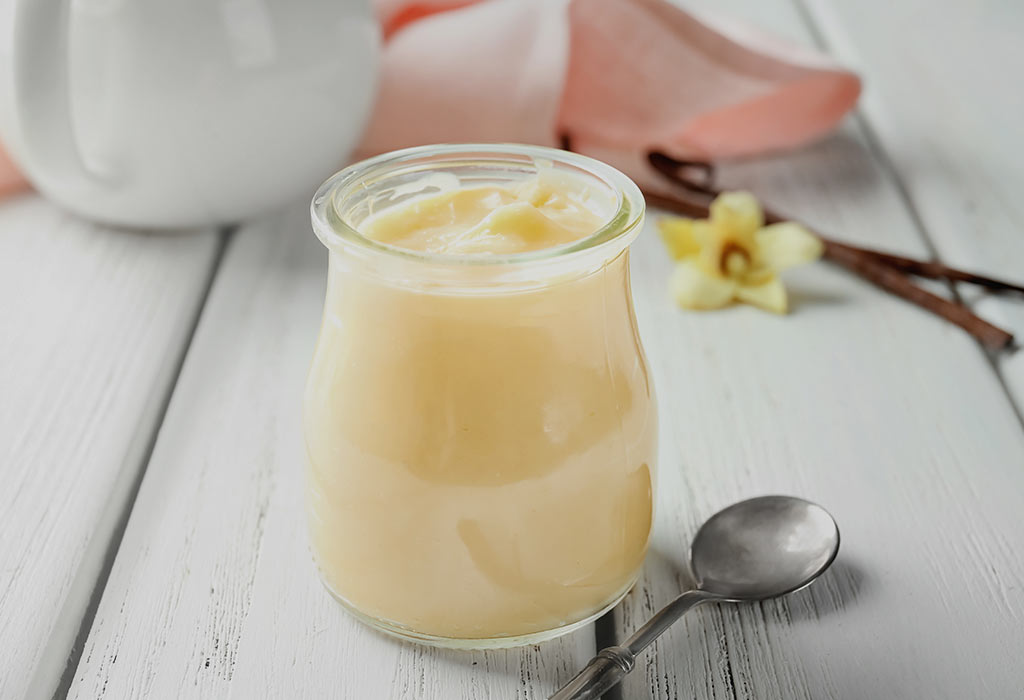 15. Choco-Banana Smoothie
Your kids will not be able to resist this chocolatey goodness, and it is a very healthy option too!
Ingredients
Two large overripe bananas, peeled, sliced and frozen
One cup milk
¼ cup creamy peanut butter
Two tablespoons unsweetened cocoa powder
½ teaspoon vanilla extract
How To Prepare
Put the above in a blender and blend until smooth.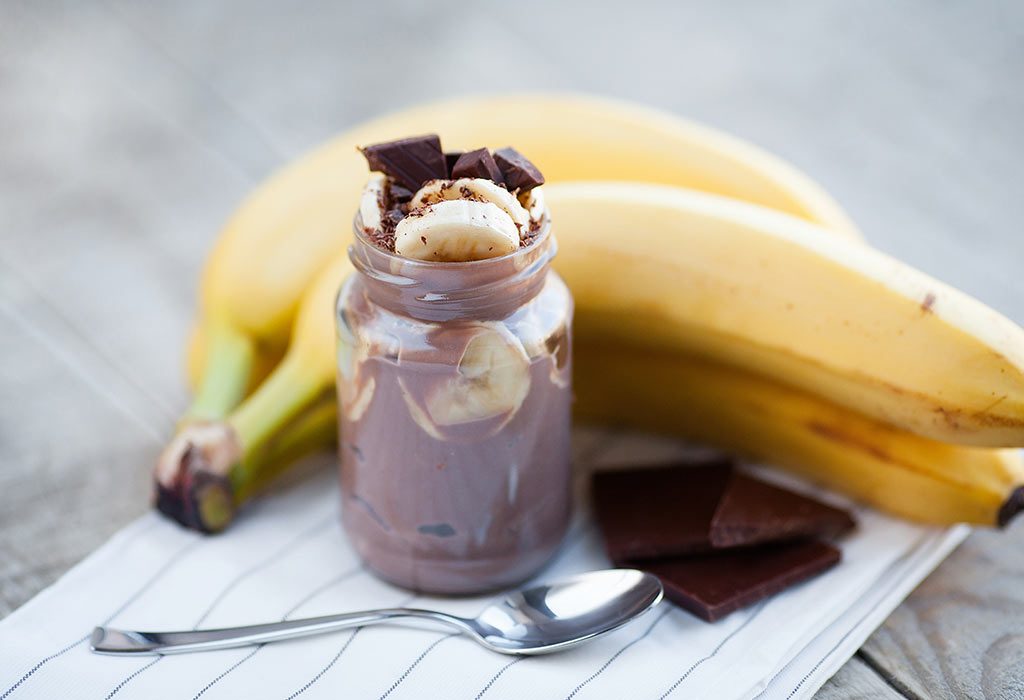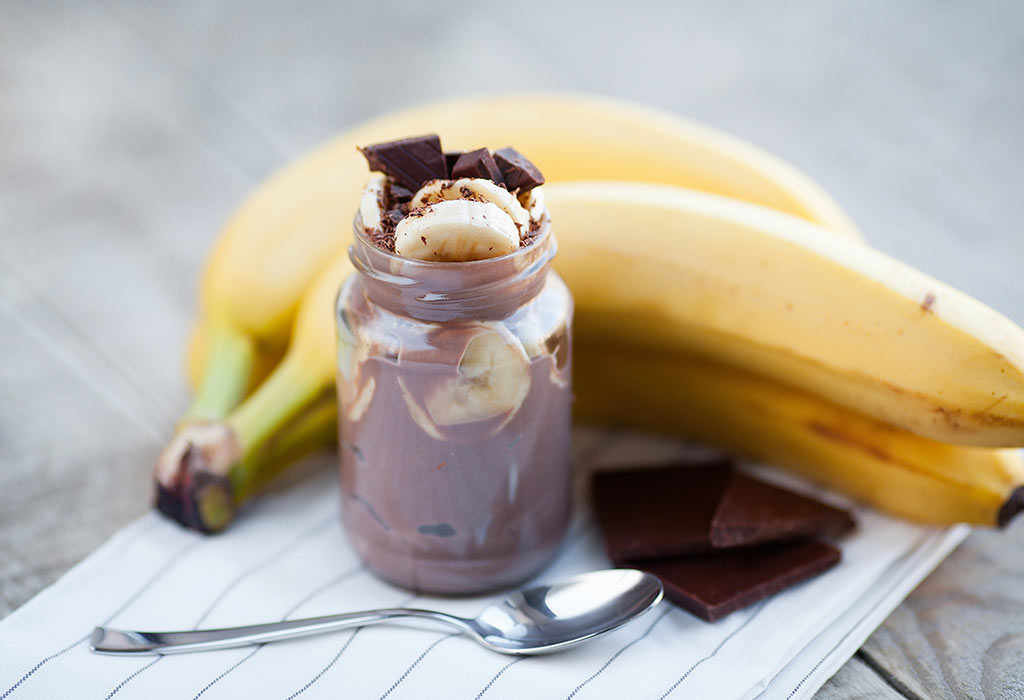 Which Foods Should Be Avoided?
Unhealthy foods have increased the risk of heart disease and cancer so feeding your kids healthy and the wholesome homecooked food is important. Most foods that are ready-made or store-bought contain very little nutrition, and so your child will not benefit from this in the long run. Here is a list of food it is better to keep your kids away from:
Avoid giving your toddler these as they have a lot of added sugars and very minimal nutritional value.
These should not be given to your children as they have ingredients that are very fattening and unhealthy for your children such as marshmallows, artificial dies, and candies.
The packaged chicken nuggets are filled with sodium, fat and lots of calories with very little nutrition.
These should be avoided as much as possible, and this includes packaged fruit juice. The preservatives in these are not good for your little one.
They are very high in fats and sodium, increasing the risk of heart disease.
Sausages and salamis have more fat, sodium and preservatives and should be kept away from the kids as much as possible, even though they can be tempting due to their ease of use.
Precautions to Take for Healthy Snacking
Precautions to keep in mind while deciding on what snacks to give your child include:
Be Sensitive To Allergies
Make sure to be aware of and ensure to find suitable recipes or replacements for any ingredients that your child may be allergic to. While feeding snacks, be on the lookout for any bad reaction that your child may have towards any ingredients.
Just as you would with food, try to approach snacks for your toddler with the aim of getting in some nutrients and not just to satiate those hungry little tummies. There are many Indian evening snacks for toddlers that are not very healthy so make sure you do not allow them to snack on unhealthy things such as samosas and pakoras from outside, but instead, make them something at home that has some nutritional value.
Not all toddlers are going to feel hungry between meals. Some of them are perfectly satisfied with their main meals and may not want to snack much in between. Never force your child to snack if he or she tells you that they are not hungry.
If you ensure that the snacks you give your child are healthy and wholesome, you can ensure that your child will be getting all the nutrients he or she needs, even if you have a fussy eater. Fussy eaters often do not eat enough during meals and can get cranky, so it is important for them to have something nutritious to snack on between meals to keep their energy up and mood pleasant.
Most toddlers can do just fine with three meals a day and a couple of snacks in between, so give these recipes a shot when you are preparing meals for your little ones as they are sure to please them.