Picture Pointing and Identification Skills in a 18 Months Old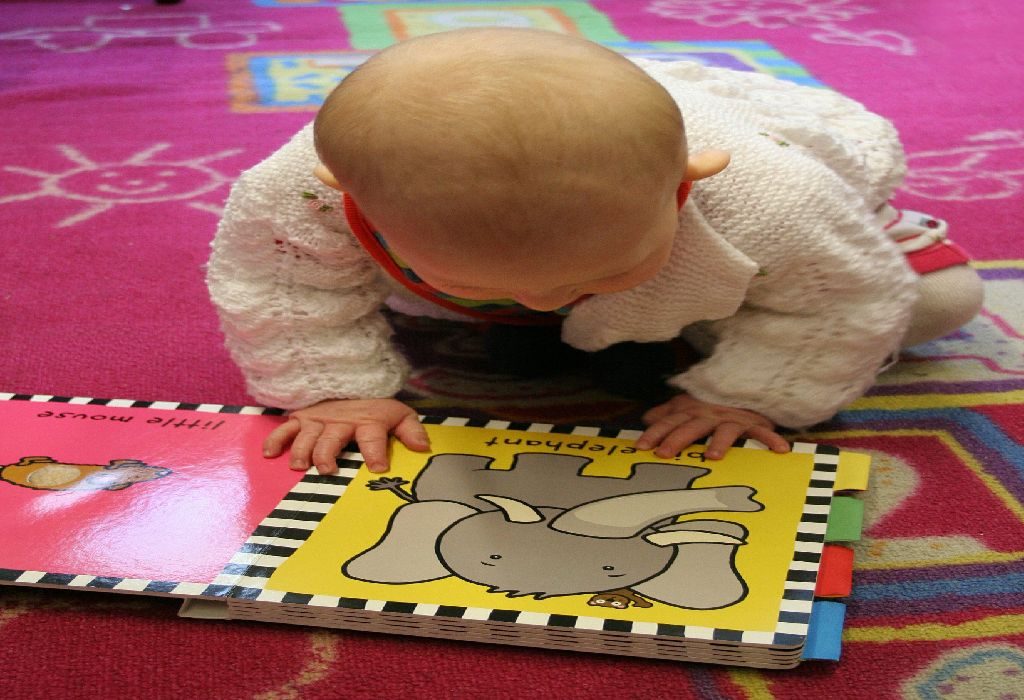 Toddler picture identification milestones are fun to attain and help little minds develop a fondness for literature. In picture books, illustrations serve to be as essential as text and help toddlers respond to stories in better ways. Introduce your kids to images and see their eyes grow wide in wonder!
Reading creates fundamental experiences for growing children. What about 18-month-old kids? For them, colourful picture books with lots of illustrations would represent a distinctive literary world that blends art with stories. So, share such books with the toddler in your life. Help her pay attention to details and explore art, along with reading related stories aloud. In other words, make your little one gain more mileage with his picture identification efforts; you'll be pleasantly surprised with the results.
Importance of Picture Books for Toddler's Cognitive Development
1. Lure Kids with Illustrations
We may not judge a book by its cover, but toddlers do it all times. Their first impression about any reading material would be based on how it's shaped with colourful pictures and snapshots. So hook on your kids with books that have eye-catching, wonderful illustrations that allow for "picture walks." Once drawn to images, they'll enjoy a lifelong passion for reading.
2. Pictures bring Reading to Life
Toddler picture identification milestones can be brought to life with books and apps that nurture and arouse curiosity and imagination alike. Attractive pictures enable toddlers to create their own make-believe world. They love to explore new connections with the characters and events that are depicted in the same.
3. Illustrations Help Reach Toddler-Pointing-at-Picture Milestones
Colourful books with small interesting stories told through pictures grab the attention of toddlers in more ways than one. Here, authors use illustrations for depicting specific scenes with high emotion or exciting action. A variety of techniques is used by illustrators for conveying the tone and mood, as well as the plot and character. So, when illustrations are used for reflecting people, objects, and situations known to children, they help in validating the child's emotions and experiences to a large extent.
4. Pictures Convey Meaning and Information
Non-fiction books with image-based commentary make an 18-months-old toddler identifying pictures a reality. It also makes the child aware of everyday things and other necessary information. Here, parents might like to read and discuss captions, charts, tables, and the pictures that convey essential data. Fictional reading material like picture storybooks teaches toddlers a lot about farms, animals, colours, and other worldly things.
5. Building the Right Reading Skills
Pictures and illustrated story books help a toddler in recognizing people and deciphering the meaning of different words, even before they're introduced to textual content. Thus, pictures go a long way in increasing vocabulary that is an essential building block for reading. With such books in place, parents can help their kids learn shapes, numbers, colours, letters, as well as the names of places, animals, people, and most everyday objects.
Look around in online bookstores, libraries, and day care centers, toddler picture ideas can be found everywhere. Pick books that are simple and with large vivid pictures.We'd love to hear your success stories with story books. Do tell us how your child benefited from these books.