Meet The Real Life Miracle Baby Born to a Mom With No Muscles!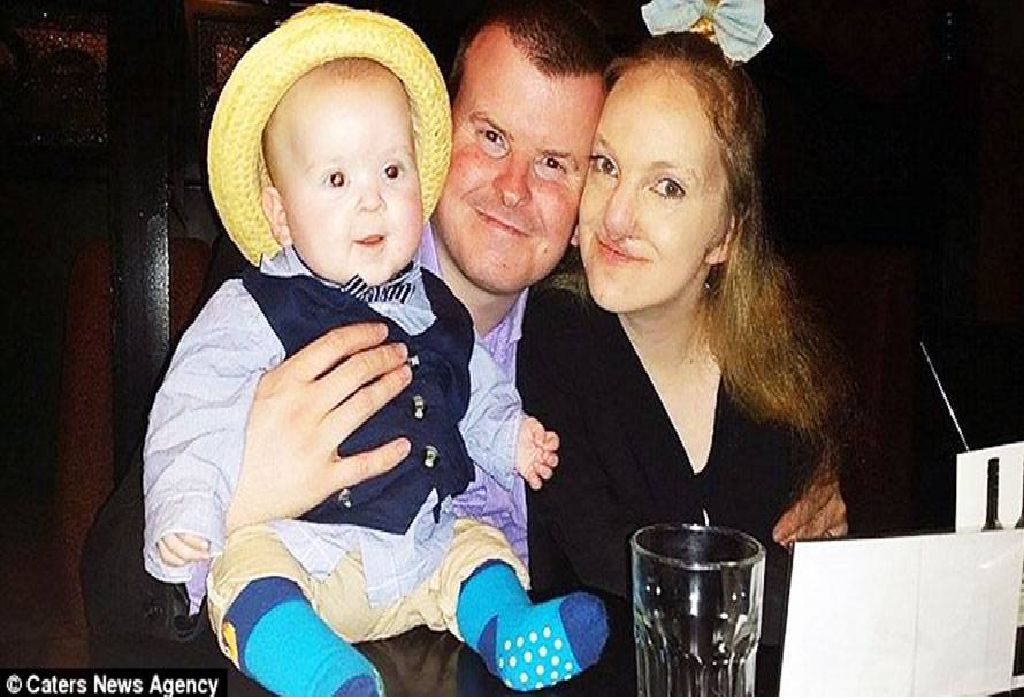 Every woman knows that giving birth is not for the faint of heart. It is a life-altering experience where you bring a whole new person into the world. While this is a challenge for most of us, what this woman faced is a situation few others do. This expecting mom was born without most of her muscles and she was going to face the searing pain of childbirth. How her little one came to be is truly a miracle from God…
Meet Sheree Psaila, a 22 year old woman born with throgryposis multiplex congenita, a rare congenital condition wherein one has very little muscle tissue and is barely able to bend their joints. In fact, when she was born, doctors warned her parents that she wouldn't make it past her first birthday. She miraculously survived, but the condition refused to correct itself despite having all of 20 surgeries. Still, the brave lady was determined to live a normal life.
While studying, she met a guy called Chris who was suffering from a hereditary condition that had damaged his lower spine. After the couple got married in March 2015, against all odds, they were determined to start a family of their own. Unfortunately, their destiny was not in favour them. During her first pregnancy, Sheree suffered a devastating miscarriaMeet The Real Life Miracle Baby Born to a Mom With No Muscles!ge. When she got pregnant the second time around, doctors were very worried. They were afraid that that owing to her condition, compounded by the fact that she was only 4 feet tall, the baby would not be able to grow normally.
The doctors told me I probably wouldn't be able to have kids, although they didn't give me a reason why not.
The months went on and the pregnancy continued. The couple was praying that the pregnancy would go full-term and neither the nor the mother would suffer any more pain. But Sheree still had more sufffering in store for her. Instead of giving birth naturally, she had a cesarean – without an epidural.
"At first, the doctors wanted to do an epidural so I could be awake. But because my spine isn't completely straight they put me under general anaesthetics."
But then the couple finally got to see the silver lining in their many dark clouds – little Hayden was born as normal as can be. All of 2.5 kg and 47 cm tall, little Hayden had no disability whatsoever. He was an angelic little baby who would grow up to be the apple of their eyes and the prince of their hearts.
The family couldn't be happier and Sheree loves being a mom. Of course, mommying is tougher for her as there are a lot of things she can't do that most moms don't even have to think twice about. She needs assistance for everyday tasks like bathing him and changing his diapers. She also has to face people who talk to her in a deprecating manner and extend pity instead of empathy. For a mom, not being able to do everything she'd want for her baby is a major emotional challenge. She feels helpless as her husband has to be the primary caretaker for both her and Hayden. But for her baby and her husband, who has been her rock through her ordeal, she is ready to face everything. She is a mother now and has the intrinsic strength that motherhood bestows upon women!
"I can change his nappy, but it takes a lot longer and I need assistance because I can't lift his legs up. And when he was smaller, our carer would hold Hayden in the bath so I could bathe him, but now that he's big enough to sit in shallow water in a full-sized tub, I can't bend my knees enough to get down and wash him myself. When we go swimming, I want to be able to hold him in the pool and do all of the stuff that Chris does with him."
Today, Sheree is also studying social media marketing while taking care of her son. She refuses to see her disability as a limitation. She is just, as she says, a disabled mum who has to lower the handlebar on the pram. Nothing else about her is restricted. Hats off to this lady and her unbeatable spirit!
This incredible story is testimony to the fact that doctors with all their knowledge and expertise, cannot—and will not— always be right. Sometimes, all we need is some hope, faith and love/determination to make our dreams come true.
?>