Why and How You Should Create a Positive Family Mission Statement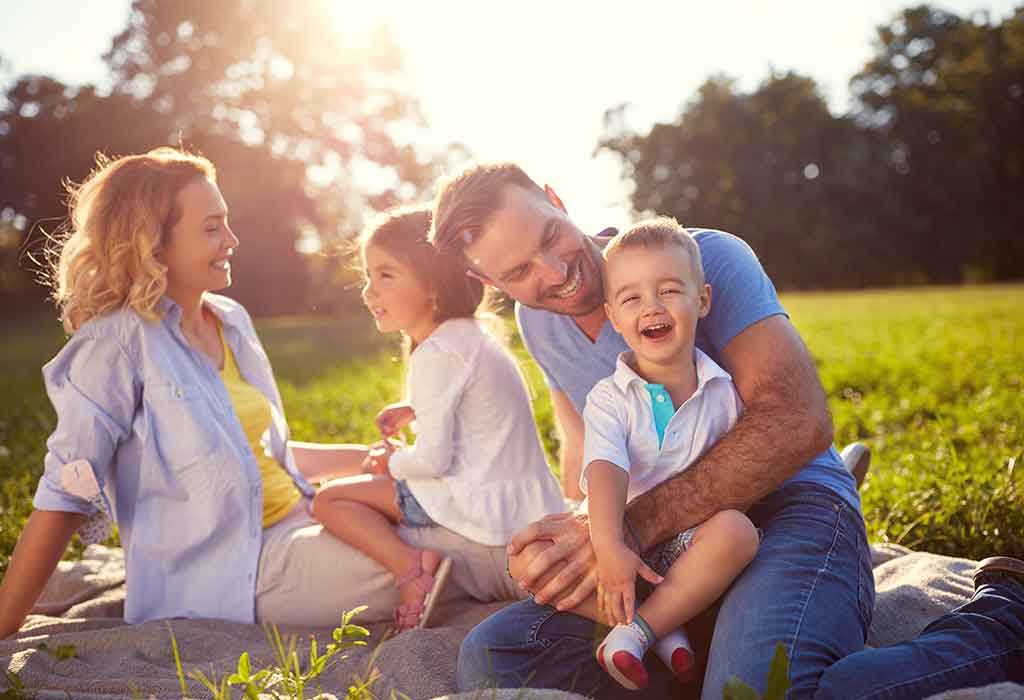 As humans, we all have the tendency to expect others to live up to certain standards even though we don't actually tell them anything about what this standard is. If you and your spouse are not on the same page, living life with the same aim and the same goals, family life will most likely become quite difficult. This is why it is important to take the time to have a conversation and decide together what your family mission is. Since each individual has a different thought process, the way each situation is handled will differ. What is important to one person, may not be important to another. If you don't have a shared family vision, things can difficult, and one person may unintentionally work against the other. Harmony of thought and actions will be lacking in the family. This is why Family Foundation Mission Statements are so important.
What Is a Family Mission Statement?
A family mission statement is creating a clear vision of what the purpose of your family is, and what your family is all about. It will be the definition of what you stand for, what you believe in, and how you will live your life. This will be the governing force that drives your family life each day. It is what will keep the family on track so that you can successfully live out the life you have envisioned.
One of the best Family Mission Statement examples is your belief system. The beliefs of a person are a driving force in their lives and cause them to live a certain way. If you want to focus your life on following the path given by whatever your belief system is, your family should all be on the same page, willing to do whatever it takes. If you have not yet had kids and it is just you and your spouse, this is a great time to sit down and talk it out. This way, you can raise your children up as a team who understand each other and will be partners, not fighting against each other.
By creating a Family Mission Statement, you can agree on what the core values of your family are and create a vision for your family together. When you do this, you will be able to steer your family in the direction that you want it to go.
Why Do You Need to Make a Family Mission Statement?
While it may sound a bit like you are trying to run an organization by having a formal meeting about the aim of your family, it is still the best way you can make sure that your family works together to live according to your shared values and standards.
Businesses benefit greatly from having these discussions. By doing so, everyone works together as a team more efficiently because they know what they are working towards, how they should set out to achieve it, and what boundaries they must be sure not to cross.
In the same way, a family must be able to work together as an even better team than in an organization. If you like, you can even decide if sharing the Family Mission Statement with the rest of your extended family, as well as your friends is something you would like to do. This way, they can avoid unintentionally getting you involved in activities that would go against your core family values. Creating a Family Mission Statement is very important so that the family will be able to work in sync with one another.
Steps for Creating a Family Mission Statement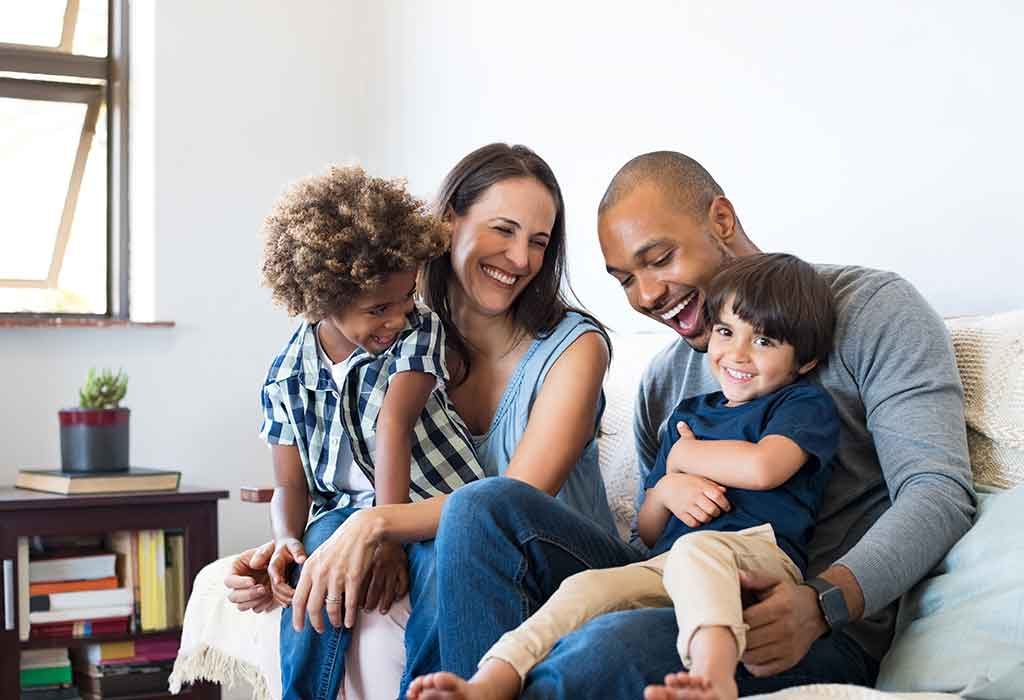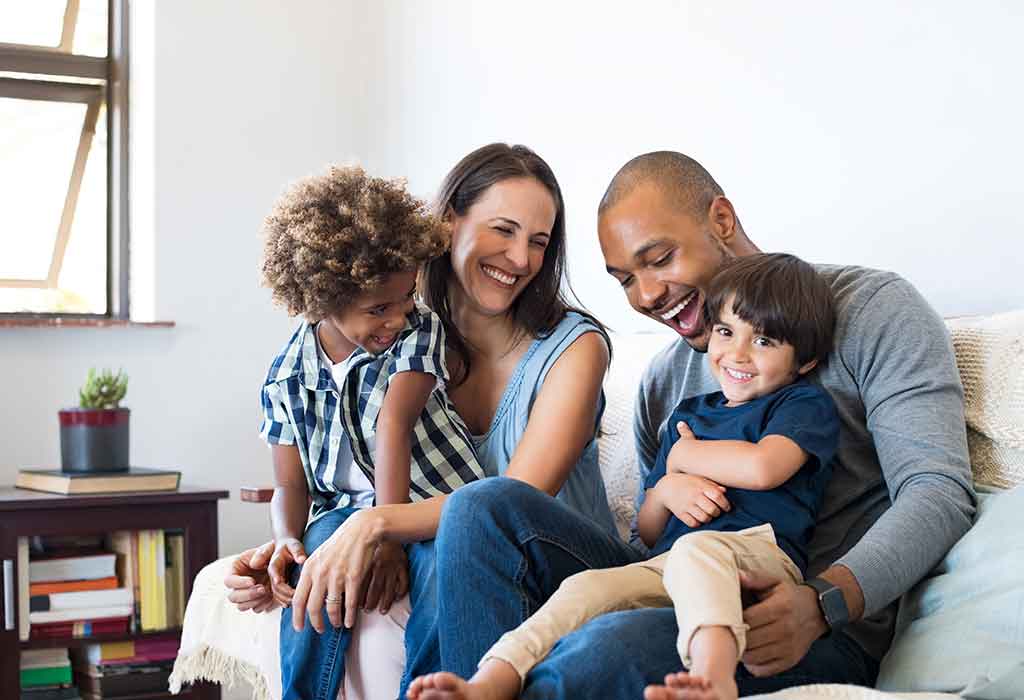 When everyone had committed to a common goal and purpose, it will shape every action and decision that an individual makes in their everyday life. Here are some ways that you can create a Family Mission Statement:
1. Call a Family Meeting
It doesn't really matter how you choose to have your family meeting. The important thing is that everyone is present and paying proper attention. To make it easier for everyone to remember the things that have been discussed during your family meeting, you can take notes or make lists on a large notepad so everyone can see.
If the children are too young, it is best for just parents to have this discussion. You can discuss what values you want to raise your children to honor.
2. Discuss and Question What Your Family Is All About
Now comes the important part. You will need to first discuss what it is to be a family. When two people decide to join together as partners in life, there are bound to be some times when you do things differently. After all, both individuals would have had different upbringings. Parents will need to discuss what aspects of your different upbringing you would like to incorporate into your new family so that you can have a shared parenting mission statement.
If you have your children with you in the discussion, you can always ask them for input about what they think is great about being a part of your family. Ask them what they feel is important.
There are so many ways that you can have this conversation and many different things that you can discuss to draw inspiration from or to make something completely unique to you.
If you need some help to get started, here are some questions to think about:
Questions for Kids
What is the type of home that you would want your friends to experience when they come for visits?
What are the essential feelings that we would like to experience in our home and family?
What kind of relationships do you think we should all share with each other?
What is it that you want others to remember us for?
What responsibilities do we have as members of this family?
What do you think are truly important to our family?
Who inspires you? Why are you inspired by them?
Questions for Couples
How can we work around our differences?
What type of parents are we aiming to be?
What are the traditions we grew up with that we want to raise our children with?
What are our individual roles as parents?
What are the values we want to raise our children with?
What are the important things we should instill in our children?
What are the types of people we want our children to grow up to be?
3. Agree Upon and List out Core Values
As you are discussing, you will notice that there are certain words and themes that may keep popping up. Make sure that you note these down as they are important. To make sure that everyone is aware of them, you can stick them up somewhere for everyone to see. Make sure that you identify what it is that is absolutely important to your family. Each family is different, so not all families will consider the same things to be important.
Your values must be realistic because you should be able to implement them in your daily lives. Do not give too much importance to what you believe your family should do, but focus on what you can do.
Some of the values that are important to most families are Generosity, fitness, health, gratitude, discipline, kindness, hard work, creativity, integrity, honesty, compassion, humor, fun, and loyalty.
If you have ended up with way too many words or phrases, you should group similar items together so that you can make your list shorter and a lot more manageable. Once you have done this, you have your core family values.
The next thing that you will need to do is to rank them according to their importance. To do this, take two of the values and decide which one you would choose if you could only choose one. The one of more importance moves high on the list, while the less important one has to compete against the next value. It is similar to a knockout competition.
You should keep doing this until your list is in the order that everyone is happy with. It is important to do these steps because then it forces you to choose your core values wisely. By the end of this, you will have your shared family mission and vision.
4. Create a Family Mission Statement
If you love words, this step will be the most fun for you. For those who dislike writing, this may seem a bit tedious. However, writing a Family Mission Statement is very important as it gives everyone something to refer to if they need to.
This does not mean that your Family Mission Statement needs to be a formal document. You can be creative. Write it as a poem, write it in point form or turn it into a song. Whatever suits you and your family best will work just fine.
Here is an example of what a Family Mission Statement can look like in poem form:
With love and affection our lives we live,
Always compassionate and ready to give.
We'll always choose family, not chase after wealth,
We'll always be sure to value honesty and health.
We'll show gratitude and integrity for all our days,
We'll work hard and be disciplined in all our ways.
Creativity and humor, we shall employ,
To all our works, which we do with joy.
With honor, we choose to live our lives,
And our values won't compromise.
5. Frame and Hang Your Mission Statement in a Noticeable Place
Now that you have your Family Mission Statement ready, you should make sure to frame it and hand it up where everyone will be able to see it. After all, you will need to practice everything you have decided upon. With the Family statement hanging, it will be easier to refer to.
If you don't want to hang it up, make sure that your entire family has access to it easily. This can be by making it the wallpaper on the family computer, or simply making something like a shared google doc.
6. Practice the Created Mission Statement
Your Family Mission Statement will help you to make decisions in your day to day life. Practising it is important. By practising your Family Mission Statement, you are going to be able to slowly achieve your goal for your family life, one day at a time. Making decisions will also be so much easier. Even when picking out the school for your kids, you can always look for the one that suits your family values the most. The same goes for who you vote for, what activities you get your family involved in, where you go on vacation and so much more.
Even when you are enforcing rules for your children, if they know the family values, they will understand why.
Remember that while your family mission may fit in wonderfully for the time when you make it, you may have to take a look at it every once in a while, to see if it still resonates with you on your family. After all, the circumstances in life change, children grow up and need to be taught new values, or they may want to even contribute to the family values as well.
If you fear that you won't remember to revise your statement, you should add it to your list of things to do seasonally, such as spring clean, changing batteries in the smoke detector, the day after your wedding anniversary, etc.
The main reason that you are getting together to write out a Family Mission Statement is just to ensure that you are all aware of what the vision of your family is. Don't expect perfection. Family life will not always go according to what you have planned. That is really ok. It is normal. If it is possible, you can try to handle every unexpected circumstance by using your Family Mission Statement to help make decisions. If that doesn't work, you can always see these as an opportunity to learn, grow, and tweak your statement accordingly. Your Family Mission Statement should be able to help you to keep your goals in mind, but it should always be about the journey, not the destination.
Also Read:
Best Ways to Have Better Family Communication
Ways to Spend Quality Time With Your Kids on Weekends
Realistic Family Goals You Should Have