9 Hacks to Protect Your Child's Skin, Hair, and Nails During Holi This Year!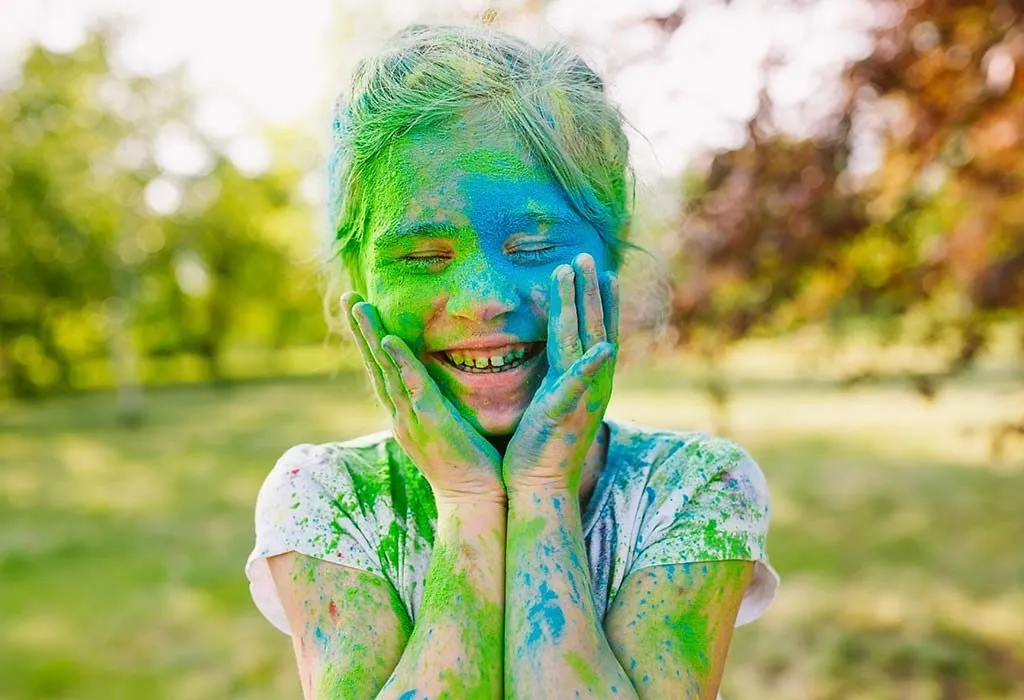 Holi – the one event that keeps both adults and kids on their toes with excitement during the hot summer days! The festival of colours is filled with joy, and rightly so – there's delicious food, sweets, and the happiness of being surrounded by family and loved ones.
Your child is likely more excited than you are about using her pichkari and the colours you have bought for her – but the risks of playing Holi without supervision or care are high. Every parent is fearful that their child might get skin irritation from the Holi colours, or that they might accidentally go into her eyes while playing, or worse, she might ingest some of the colours that are dangerous even for the skin, let alone the digestive system! Don't fret, because we have some simple and effective Holi hacks for your child that you can try before she heads out to play. These hacks will not only protect your child's hair, skin, and nails, but also make you stress-free in the process. Let's dive in!
Easy Holi Hacks for Your Child's Hair, Skin & Nails
These simple hacks will take away the worries you might have about your child playing Holi. Read on to find out.
1. Stock up on organic, non-toxic colours.
They might be a tad more expensive as compared to regular colours, but they are worth the investment. Allow your child to play with these colours as they are lighter on the skin and don't cause as much harm as regular colours when used. That said, keep away from factory colours at all costs – colours like silver, gold and black may look pretty, but using them or ingesting them can cause severe problems in your child because of the heavy chemicals used in them. They are also hard to wash off from the skin. Shop mindfully.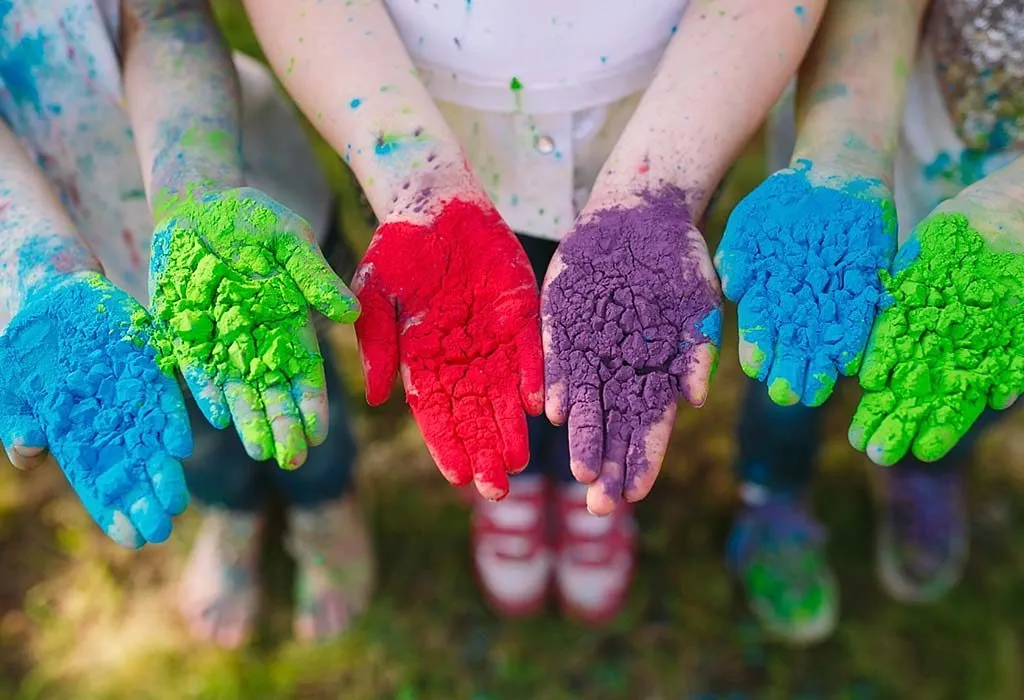 2. Choose clothes that cover your child's skin.
This hack is as helpful as it is easy! When getting your child ready for Holi, make sure you clothe her in a long-sleeved shirt that preferably has a round neck, and full leg pants. These clothes will protect your child's skin from toxic colours that other people might be using, and also save her precious, sensitive skin from sunburn. As for the ideal material, cotton is the way to go as it is a light, breathable material that is ideal during summers.
3. Apply oil on your child's skin and hair.
The best way to protect your munchkin's skin and hair from the harsh sun and harsher Holi colours is oil. Applying oil on your child's body before Holi is highly beneficial because it prevents the colours from stubbornly sticking to the skin, thus helping in washing them off properly. Before she goes out to play, apply a generous amount of coconut oil or mustard oil on her skin, starting from her face and neck to the exposed parts of her body like her arms, elbows, hands, and fingers. Do not skip the legs and toes, the back of her neck, and the back of her ears! Do the same for her hair too – massage her hair gently with coconut oil and coat her scalp well. For a child with a dry scalp, apply the oil and leave it overnight. This way, the hair will absorb the oil, remain hydrated and not cause irritation on coming in contact with colour.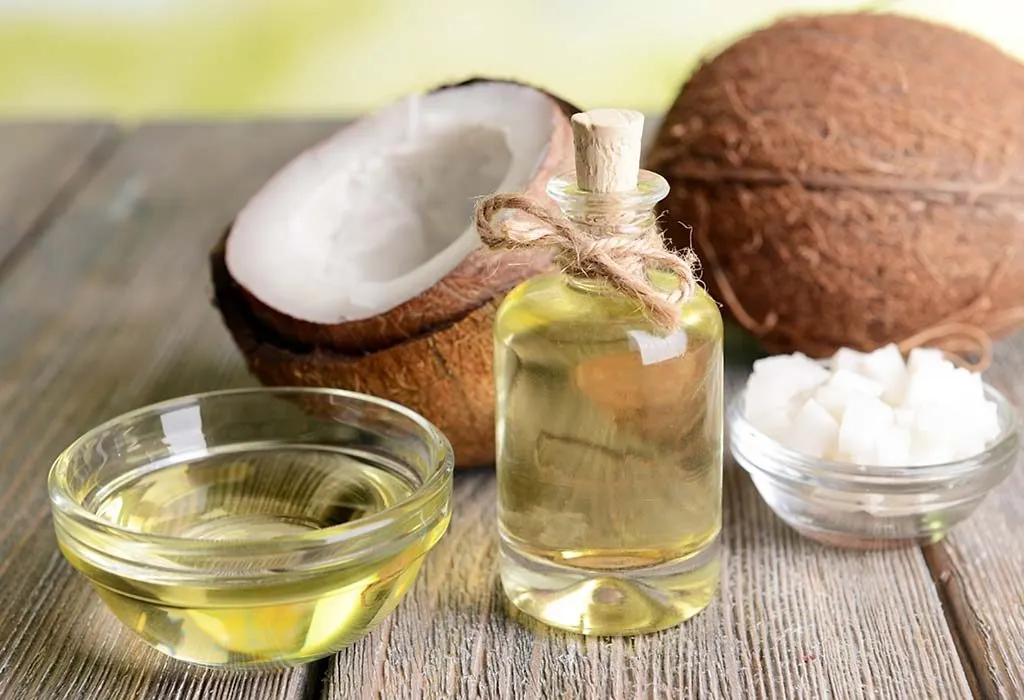 4. Sunscreen and petroleum jelly will come in handy too.
The oils might protect your child from colours, but the summer sun around Holi can also be harsh on her skin. Before the oil, apply a good amount of sunscreen on the exposed areas of your child's body. The sunscreen should be applied at least half an hour before she gets exposed to the sun, and the SPF should be above 30, considering how strong sunlight is during summer. In places like the inside of the ears and fingernails, apply petroleum jelly and massage it in. These will protect your child's skin and nails.
5. Use sunglasses if possible.
Your child's eyes are sensitive, and Holi colours are risk factors that can cause irritation. In this case, make your child wear sunglasses before she goes to play. This will not only protect her eyes from chemicals in the colours, but will also make it easy for her to play around in the bright sun. Get her a cute pair of sunglasses so she volunteers to wear them herself. Better still, let her pick!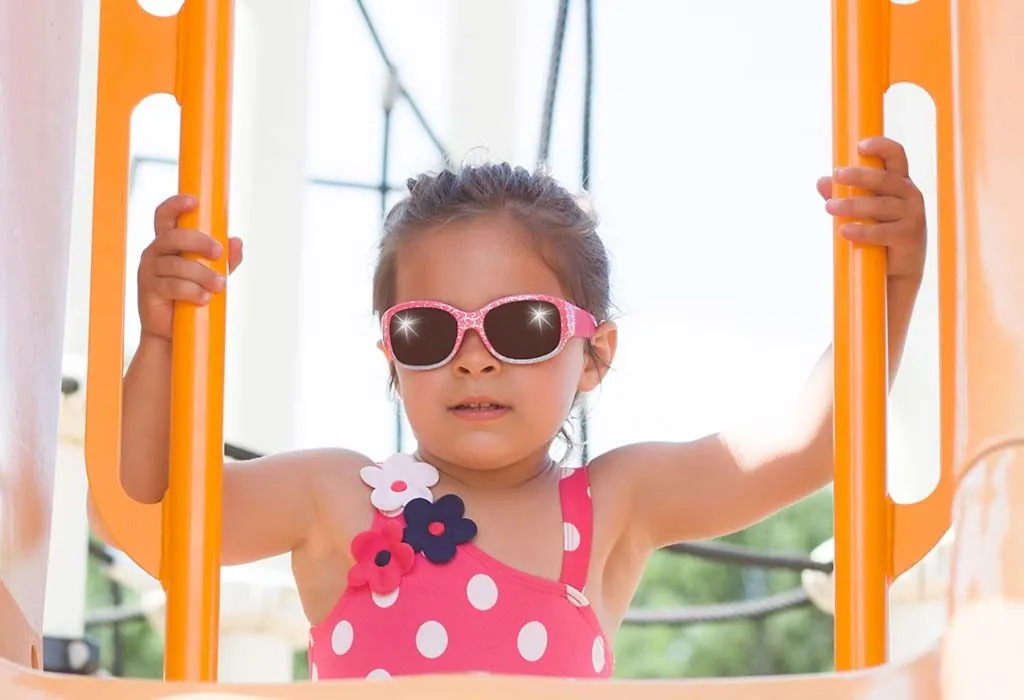 Extra Measures and Hacks to Try Before and After Holi
Here are some other hacks you can try to protect your child before and after Holi:
1. Keep some lukewarm water ready.
Lukewarm water is the best remedy to get rid of those tough colours on your child's skin. You can mix in a few drops of lemon in the bath water before you bathe your little one, as lemon helps get rid of stubborn colour stains on her sensitive skin. Make sure not to use too much lemon though, as it may cause irritation.
2. Use a bandana to cover your child's head.
This is also a good way to keep your child's head from getting exposed to colours and the sun. Make sure the fabric of the bandana or scarf is breathable and comfortable.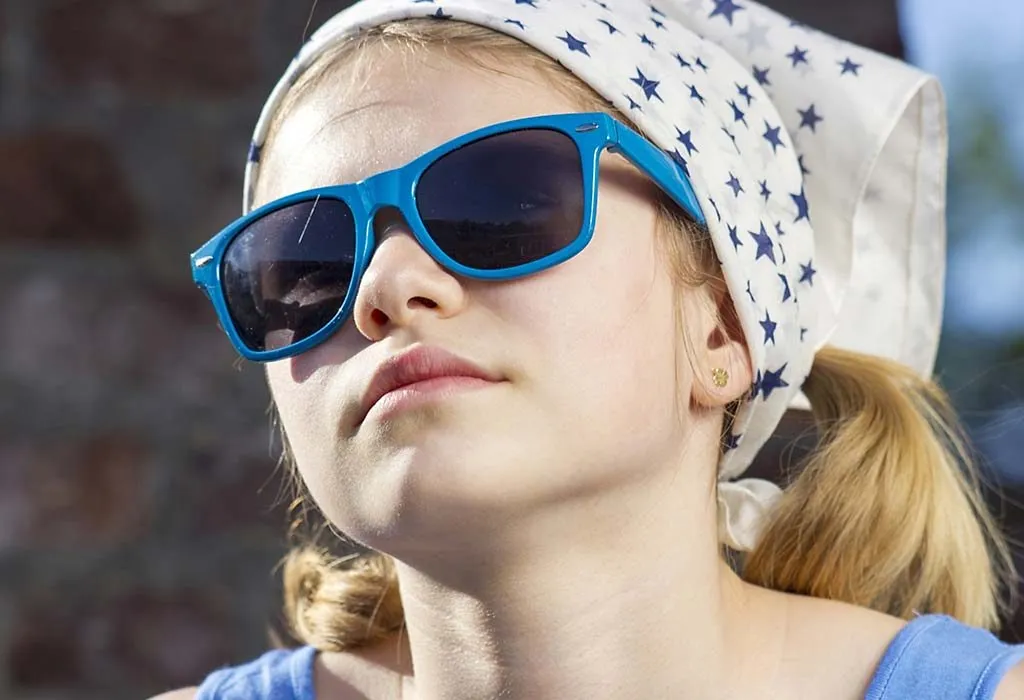 3. Use natural remedies to treat sunburns and colour stains.
If your child's skin shows a little redness after play, it's likely that her skin has gotten sunburnt. In this case, use slices of raw tomatoes and rub them gently on her skin. They help reduce the nasty effects of sunburns. In order to remove stubborn colours, take a ripe, mashed papaya and rub it over your child's skin. Let it sit for some time, and wash off with lukewarm water.
4. Keep your child hydrated.
This might sound simple, but it is extremely beneficial to keep your child's hydration levels in check during Holi. The long exposure to the sun can dehydrate your child and make her sick and susceptible to more problems. Thus, make sure your child is drinking ample water and other fluids days before Holi, and let her enjoy some yummy thandai before or after she comes back from play!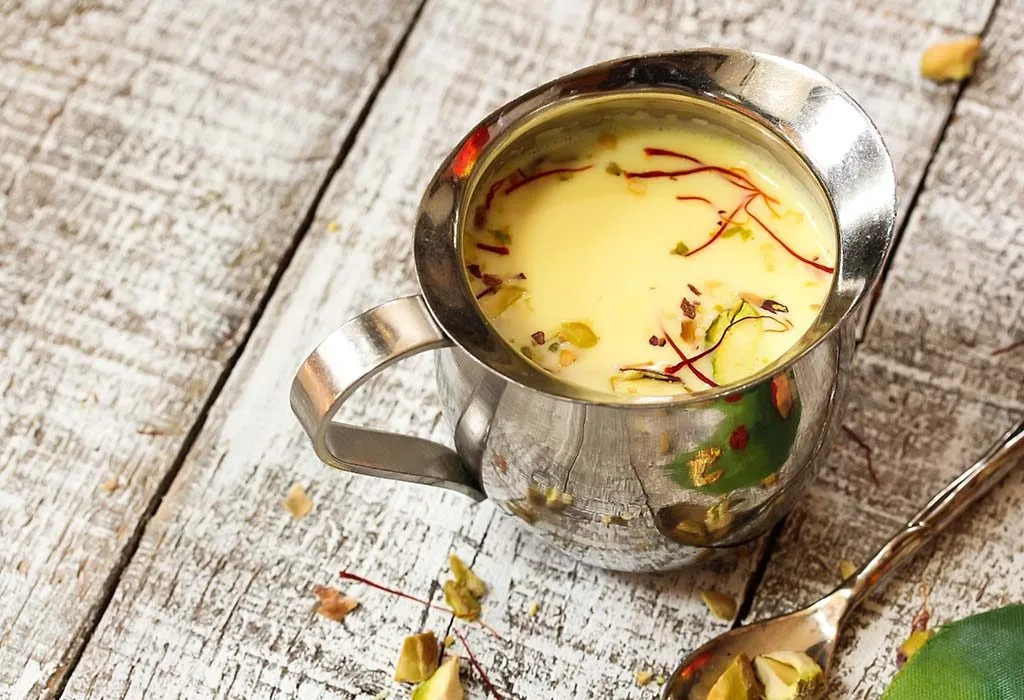 So, these were some easy hacks on how to care for your child before Holi. Trying these will make sure that your child stays safe and truly enjoys herself on this festival of colours. Whether you are celebrating with her or not, these ideas will surely take the stress away from you!
Also Read:
Amazing Ways to Teach Your Kids the Importance of Holi
Holi Safety Tips for Your Kids
Holi Games and Party Ideas for Children