Leg Development in your Newborn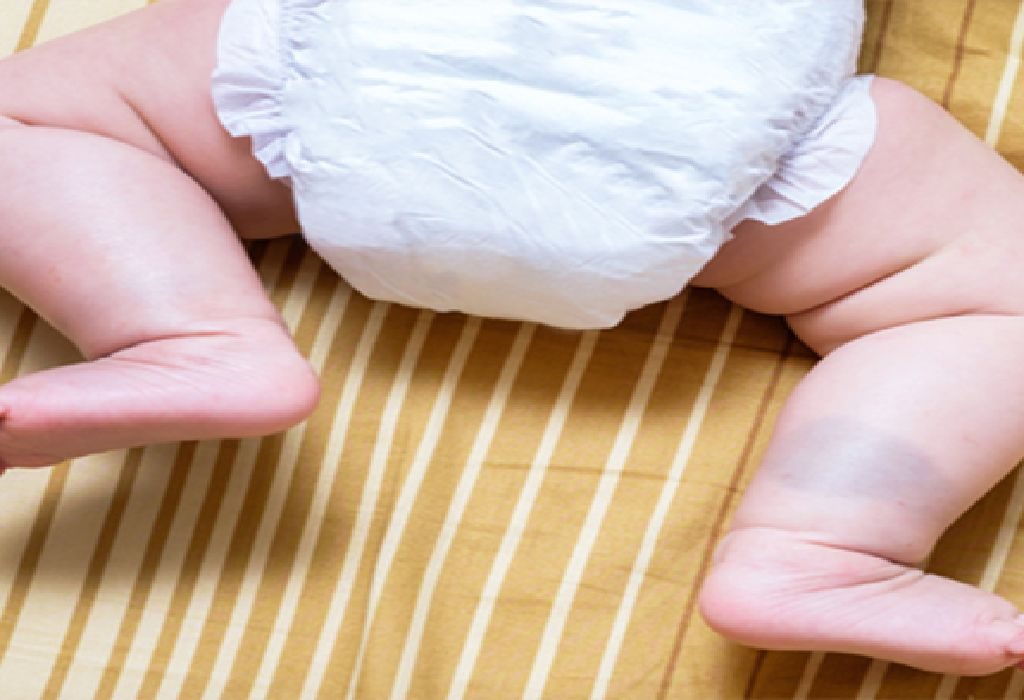 Waiting for your little one to be on his feet? As parents we are eager to observe this milestone in our babies. We wait to watch our tiny bundles of joy take the first steps of life by standing on their own little feet.
Your little one will take his first steps only between the ages of 8 to 12 months. Initially they will require support by holding on to your fingers or things at home, but as months pass by they learn to take their steps alone. But right now, when your moppet is still an infant, he will need the opportunity to move and stretch his leg muscles in order to promote leg development.
When Does Leg Development Begin?
Leg development starts later than arms and upper body development. As a newborn, his leg muscles are still in the early stages of developing and could even display stiffness at first. He will not have too much control over his legs at this point. Gradually, with physical development and supported by your touch and gentle exercises, his leg muscles will get stronger. The stronger your baby's leg muscles are the sooner and steadier on feet your baby will be. It is important for you to understand and encourage your baby to flex his leg muscles as he nears this important milestone.
Eventually, as your baby crosses 6 months, she will start using both her hands and legs to crawl. During this stage she will stretch, flex and strengthen her muscles to push herself forward. At about 8 months she will begin to hold your hands or hold on to objects to stand. At this point she has gained enough strength in her leg muscles to be able to bear weight and stay steady on her feet. At round 11 to 12 months your tiny tot will make her first attempts to take those tiny little steps to move forward.
Importance Of Leg Development
Leg development is one of the most important milestones in your baby's life. For him to be fit and capable in the outside world, he needs to learn to sit, stand and walk. The strengthening of the leg muscles help in gross motor development which help babies sit, stand, and run. It also helps babies explore, be mobile, and interact with the environment. They can actively participate in activities with kids their age. Babies gain control and posture of their leg muscles by stretching and moving their legs.
Encouraging Your Newborn's Leg Development
Although there is still plenty of time for your newborn to take his first steps, it is important that you encourage and engage him in activities that enhance leg development:
1. Tummy Time
A good idea is to give your baby frequent tummy times. Tummy time not just aids in the development of upper muscles, but it also enables your baby to bend her legs back from the knees and use it for forward movement. This way she will learn to crawl and walk sooner.
2. Leg Exercises
If your baby is experiencing stiffness in his legs, make sure you help him move around. Simple activities like a massage, a roller-coaster movement of his body, and gently cycling his legs are useful.
3. Play Time
Getting your baby a baby gym that lets him tug at things and use his limbs is a good idea to fuel his muscular development. Also make sure you let him move around in open and free, though protected, space at home.
Use the developmental milestones of leg development as a guidance to monitor your baby's progress. Some babies achieve them sooner, and some push in a few months later. However, if you think something is amiss, you should speak to baby's paediatrician to diagnose a developmental delay.