Is It Safe to Sleep on the Floor During Pregnancy?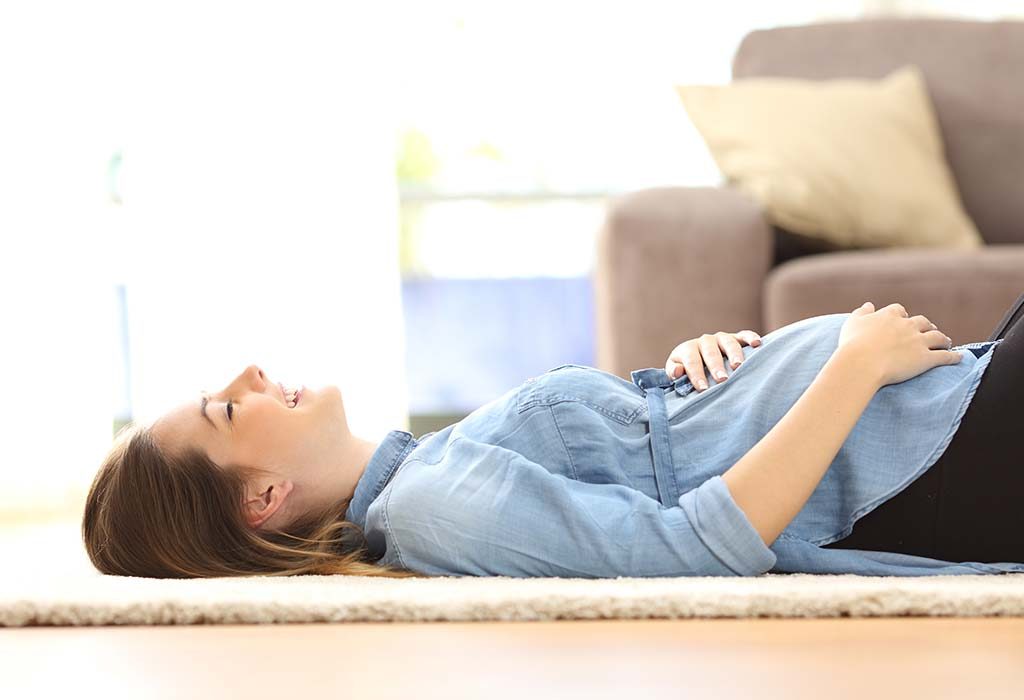 Pregnant women have been sleeping on the floor for hundreds of years. The availability of beds during olden times was minimal. However, doctors now advise pregnant women to avoid sleeping on the floor. This is because the spine is curved in nature and is more susceptible to pains during pregnancy as it is under a lot of pressure to accommodate the baby's weight and also your weight gain. Nevertheless, as long as you are comfortable, it is quite alright to sleep on the floor when you are pregnant.
Video : Sleeping On The Floor During Pregnancy – Is It Safe?
Sleeping on the Floor When Pregnant
While it is safe to sleep comfortably on the floor during your pregnancy, there are a few reasons why doctors advise you to avoid sleeping on the floor.
The spine is curved in nature and is very sensitive when you are pregnant. A flat floor might give you more pains if you sleep on it.
The ligaments are under stress during pregnancy, and in an advanced stage where your uterus is expanded, and the baby starts kicking, they might fall on to the lower side because of gravitational pull. This would cause discomfort and may result in an injury.
Getting down to the floor and then getting up will become uncomfortable with a growing belly. To get up, you might have to squat which, in rare cases, can trigger premature labour or cause premature birth.
How can Pregnant Women Sleep Comfortably on the Floor?
Pillows are your best friend during pregnancy. They will help you to hold your shape and make you feel comfortable with a growing belly. Try cushioning the floor with soft blankets or even pillows and then sleep on them. There are a lot of pillows and cushions available in the market specially designed for pregnant women. Buy anyone that suits your needs.
A good night's sleep may often elude you when you are pregnant because you just cannot get comfy. Therefore, if you feel comfortable sleeping on the floor, it is safe to try.
Also Read: Best Sleeping Positions during Pregnancy