Everything You Need to Know to Survive Karva Chauth Fast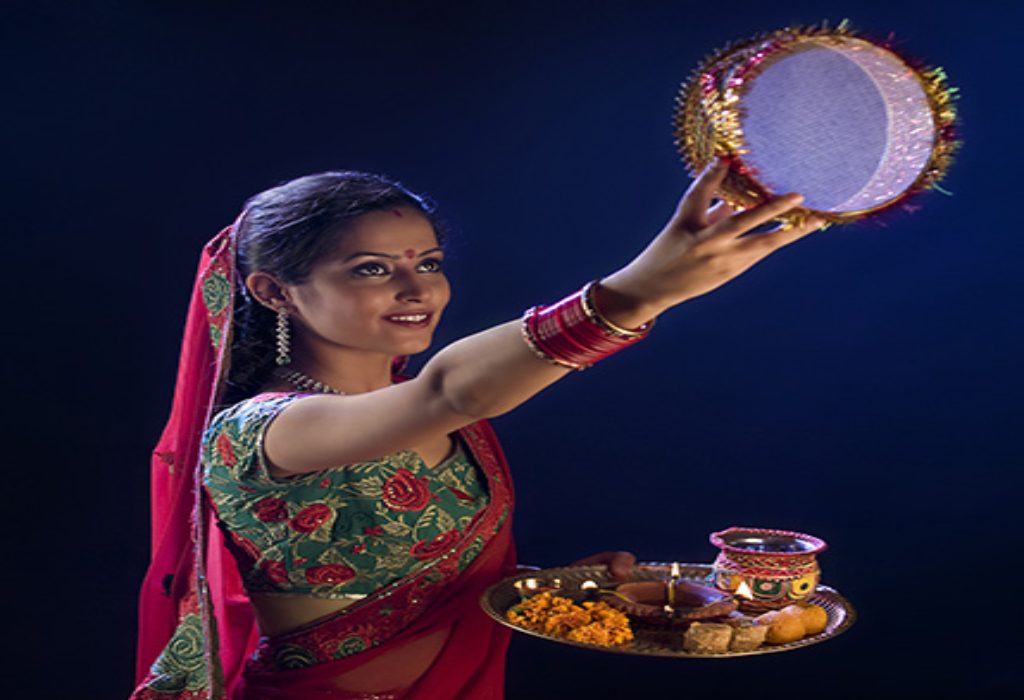 Karva Chauth, the day-long fast observed by many married women in North India, falls on October 13 this year. The Karva Chauth fast is observed for the longevity and good health of husbands and is a tough one indeed! This is one festival that needs true determination as women do not even drink water the entire day. Sounds difficult? Well, we make it possible!
You have probably planned for the mehandi, your outfit and the home decorations. While you may have decided on all the clothes, jewellery and niceties for the day, have you also given a thought on how to keep Karva Chauth fast satisfactorily and not make it a painful experience? Here's our quick low down on how to open Karva Chauth fast and how to break it.
Preparing for the Fast
While fasting, a lot of toxins are released from your body during its 'break time'. Hence it is important that you stay prepared for the fast a few days before the festival. So, what to eat before your Karva Chauth fast? Include a lot of fruits and nuts in your diet so your body begins its cleansing process early on and doesn't get a shock on the fast day.
For the sargi, here are a list of foods that you can include
Milk
Fibre rich foods (fruits like apples, bananas etc.)
Protein rich foods (sprouts, paneer, etc.)
Nuts (especially almonds and walnuts)
Whole-wheat and multigrain foods (bread, cereals, rotis, etc.)
Remember to avoid sugary foods as they would only make you feel hungrier during the day.
During the Fast
For women who are used to light snacking throughout the day, or if you are pregnant, ensure to snack on fresh fruits and nuts. Pregnant women are advised to not to stick to the Karva Chauth fast rules as your baby's health could be adversely affected. Keep yourself busy during your fast and divert your attention so you don't end up dreaming about delicious food! Watch movies, or make all those calls you've been putting off for a long time now. Do little tasks around the house but do not engage in energy consuming activities.
Fruits you can have during Karva Chauth Fast include: apples, watermelons, and cucumbers.
How to Break Karva Chauth Fast
If you are thinking what to have after your Karva Chauth fast, say hello fruits!
End your fast by easing into a nice fresh bowl of fruits or fruit juice. Lot of women recommend bananas to break Karva Chauth fast.
Drink lots of water, but don't gulp it down! Sip on a glass of water, waiting for a few seconds between sips. After your first glass, wait for 5 minutes, then have your next glass. Then drink up!
Drink buttermilk to soothe your tummy. You can even eat a bowl of curd or yoghurt.
Do not go for caffeinated drinks like tea or coffee as they spike up the acidity levels in your stomach and you could end up having a tough time. Also avoid oily food (paratha, puri, etc.) and rice and keep it fresh and light.
Pro-Tips To Survive Karva Chauth
As difficult as Karva Chauth may seem, it is all a matter of training the mind. Soldiers on our borders go for months without proper rest, good sleeping conditions, and still survive. They are no different from us! The difference is not in the bodies but in the mind. Here's how you can not just survive, but ace Karva Chauth like a boss-bahu!
Start preparing for Karva Chauth 2 to 3 weeks in advance.
Get into the habit of eating light. This includes portion control as well as limiting the number of meals a day.
Include fruits in your daily diet.
Remember how when we were kids we would forget about hunger and thirst if we were doing something we loved doing? Try and find activities you like to engage in, and make them a part of your routine. Use these to train your mind and take it off hunger and food.
Try to change your approach to Karva Chauth: it is not just a fast but a 'detox' for your body. The realisation that the fast is actually helping instead of simply torturing you will give you renewed strength and allow you to remain focused.
Pamper yourself! Book a spa date with your girl-friends, go for a movie… be amongst other women who are also fasting. Give and get moral support and strength.
The Karva Chauth procedure is very close to a woman's heart as it is a symbol of love and dedication. If you are celebrating the festival, follow these tips to make your Karva Chauth fast a smooth one. Let the moon light up your life and renew the beautiful bond you share with your husband!
?>