Encouraging Your Preschooler To Create With Play Dough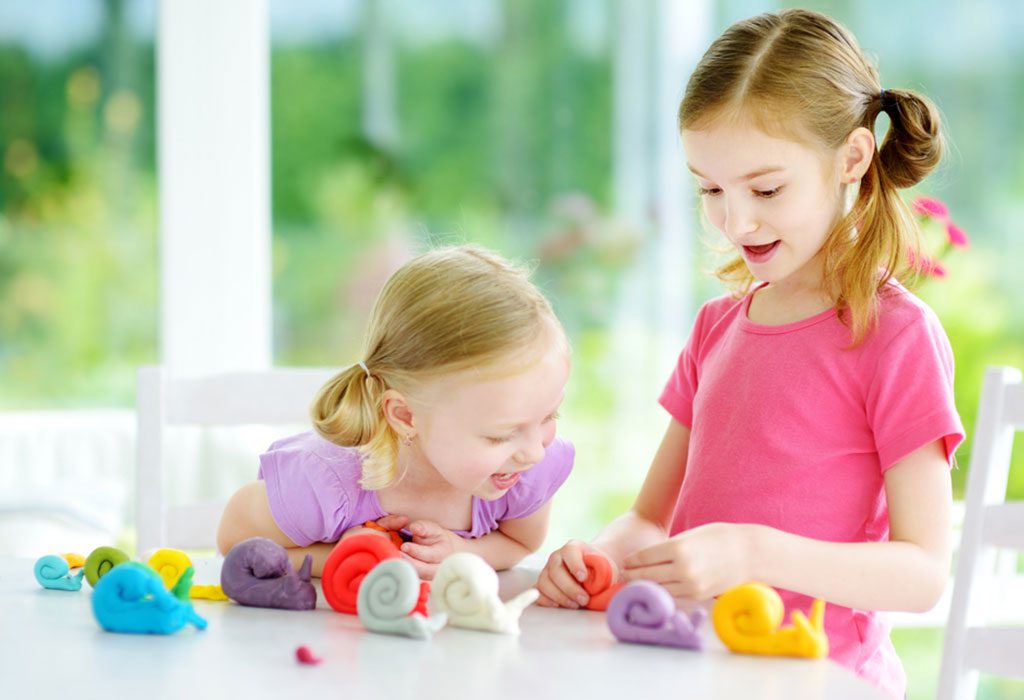 Play dough is a great educational tool and it also helps with a child's physical development. You don't have to buy expensive play dough either; it can be made at home with easily available ingredients. Make play dough learning activities a fun part of your preschooler's day!
Play dough is perhaps one of the most versatile and loved toys. Children of all ages enjoy playing with it and some adults too! It can be squeezed, squashed, chopped, rolled, poked, pulled, shredded, and so much more. You can create an entire garden, you can make a boat, a beach, a plane– the options are limitless. What's more, there are many benefits to playing with play dough, making it an essential part of every child's growing years.
How Does Play Dough Help a Child's Development?
1. Helps Develop Imagination and Creativity
Give your child additional items along with play dough and see his imagination and creativity bloom. Using pebbles and straws with play dough can really bring out the imaginative side in your child as she hosts tea parties, creates a garden, or builds a zoo. The list goes on as the possibilities with play dough are endless!
2. Helps in Fine Motor Development
Play dough helps build up strength in hand muscles and wrists, making it easier for kids to hold pencils and scissors. The squeezing, flattening, pulling and poking that goes with it helps develop large and small muscles. Another benefit of playing with play dough is that it helps in hand-eye coordination.
3. Calms and Soothes
All the squeezing and pulling that accompanies playing with play dough can be a great stress reliever, even for adults. At times, younger children struggle to express their feelings and emotions. Using play dough while talking and singing can help.
4. It's Educational
Children can use plastic/wooden alphabets and numbers and impress them on play dough. They can then trace them with their fingers. They can also decorate it with colored beads and ribbons. Learning anything becomes more fun when done in a playful manner.
How to Make Play Dough for Preschoolers
Playing with play dough is a lot of fun and making it along with your child can also be a fun activity. The process is simple and can be done with ingredients easily found in the kitchen.
Take a big bowl and add 1 cup of cold water, 1 cup salt, 2 teaspoons oil, and food colouring of your choice.
Mix well and add 3 cups of flour and 2 tablespoons corn flour. Continue to mix till it reaches the consistency of your choice.
Once it's a little firm, have your child knead the dough.
A play dough idea for kids is to add spices like turmeric, cinnamon or cocoa powder, and even a few drops of essential oils for fragrance.
Play dough benefits child development in many ways and combines fun all the while. It can keep your child occupied for hours. The best part is that there's no right or wrong way to play with it. You can make anything out of it and its benefits for your child's development far outweigh the messes she's likely to make!