Education Boards in India – CBSE, ICSE, IB, State Board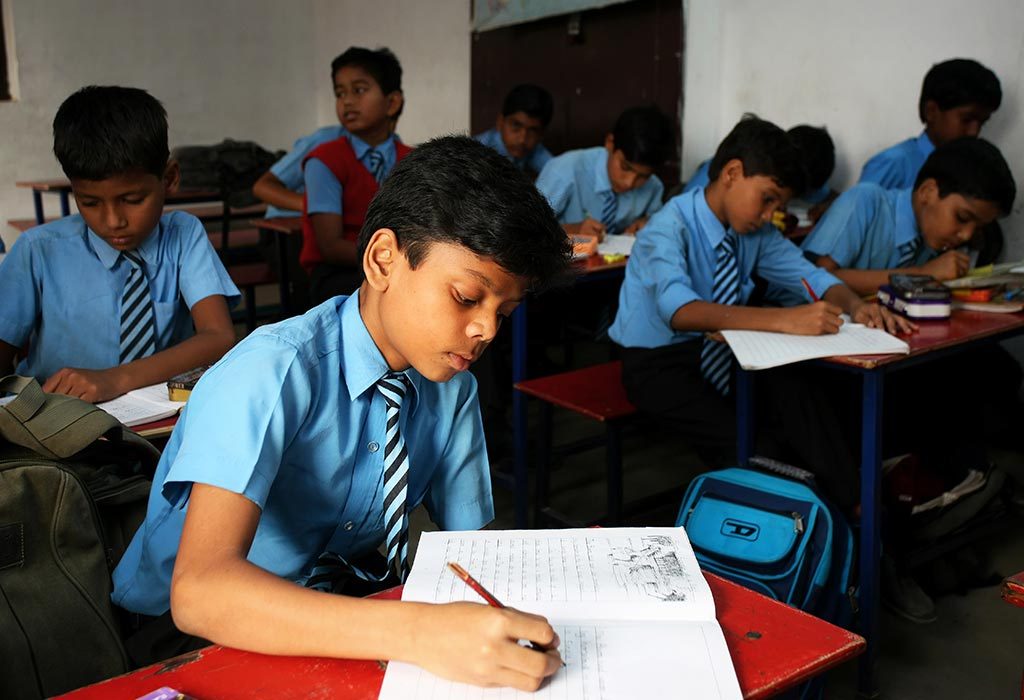 In this Article
Time to send your child to school? You must have numerous questions as to where can you send your child, which syllabus to follow. Or, are you even contemplating homeschooling or the radical unschooling option?
The education system in India has been witnessing a huge transition over the last few years. Modern techniques are being adopted in schools; many parents have transitioned to homeschooling their children, the system is working towards helping students from all backgrounds get a quality education and so much more. in fact, the education system in the entire world is one that never stops, but rather keeps evolving with newer methodologies and ideas.
So debating about the education of your child is absolutely normal. It is also important to find out about every board that is present in India. It is best to find out what is most relevant to your child, rather than just figuring out what is generally considered the good board.
Different School Boards in India
If you are trying to understand the good and the bad about the different syllabus and boards, then here's a brief note about the boards that are followed in India.
1. CBSE
CBSE (Central Board of Secondary Education) is considered to be the most common and most accepted board in India today. When it comes to standardizing a common education board for most schools in the country, CBSE has achieved it. It is also the national level board that is adopted in many private as well as public schools all over the country.
Advantages
In India, it is the most commonly followed syllabus and hence accepted everywhere.
Many important exams for higher studies in India is connected to the CBSE syllabus because of its relevance and popularity.
For families who move around the country, CBSE is quite good as it is easy to switch schools and the child will not find it difficult to pick up.
Disadvantages
When it comes to art subjects, there are not too many options for the child to choose from.
When looking for admission in colleges under the state, you will find fewer seats when compared to state syllabus students.
2. ICSE Board
ICSE or the Indian Certificate for Secondary Education has a very strong syllabus that focuses on the basics and foundations of concepts.
Advantages
There are many options for children to pick from in every domain.
This syllabus helps students who would like to study outside the country.
Disadvantages
Moving to another board might be difficult once the student is accustomed to the learning techniques.
If there are no good teachers or teaching methods followed, the students will need to look out for extra help through coaching classes and tuitions.
3. IB
International Baccalaureate is an internationally acclaimed syllabus and has recognition all over the world. This syllabus is followed in more than 100 schools in India.
Advantages
Teaching methodologies that are followed in this syllabus hold a variety.
The syllabus uses modern learning techniques and focusses on quality education.
The number of students in every class is limited to a very small number, and this makes a huge difference as personal care is given to each one.
The syllabus helps students from families that tend to move around the world quite often, as this is the program of study that is followed in many countries in the world.
Syllabus structure calls for interaction and activity-based learning which is a great technique for children to learn.
Disadvantages
Most of the schools that have this syllabus are quite expensive.
Schools with this board are mostly found in the metro cities only.
Transitioning to the national or state syllabus will be very difficult for a student because of the varied teaching techniques that are followed.
4. State Board
Every state has a state board syllabus that also conducts a standard examination. The state syllabus is followed in private schools and the government-run schools as well. The state board syllabus is different in every state and is built for the specific state.
Advantages
The curriculum is highly relevant to the students.
The cost of education is comparatively very less.
Disadvantages
Most state board syllabus has a strong curriculum, but teaching methods might be outdated.
Quality of teachers that are in schools that have state syllabus is quite low.
Some schools have huge numbers, and this makes it difficult for children to learn and grow.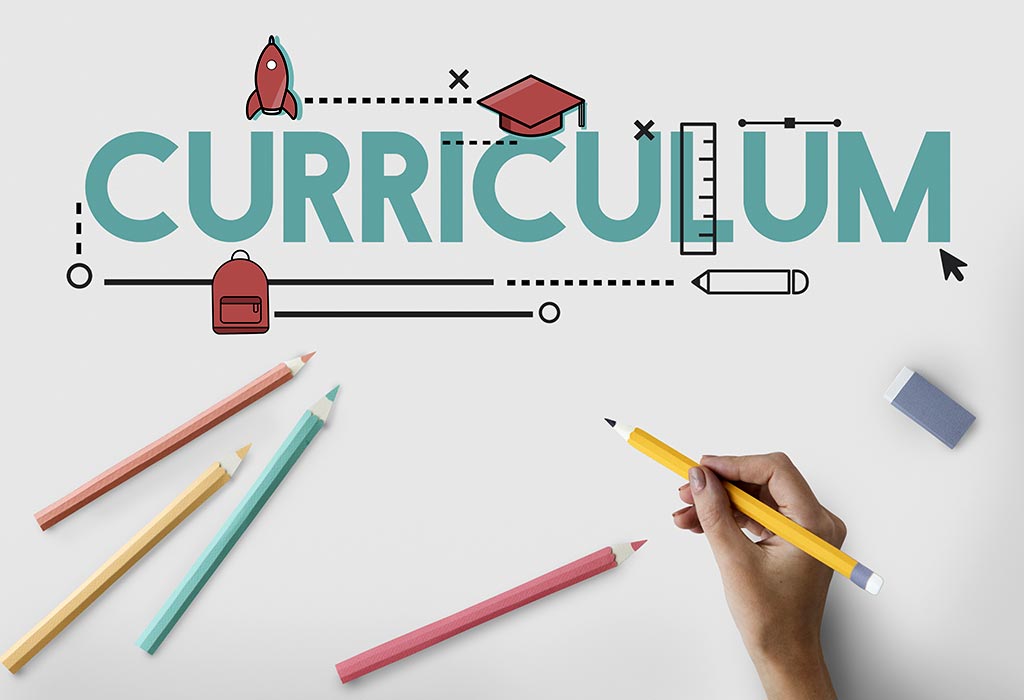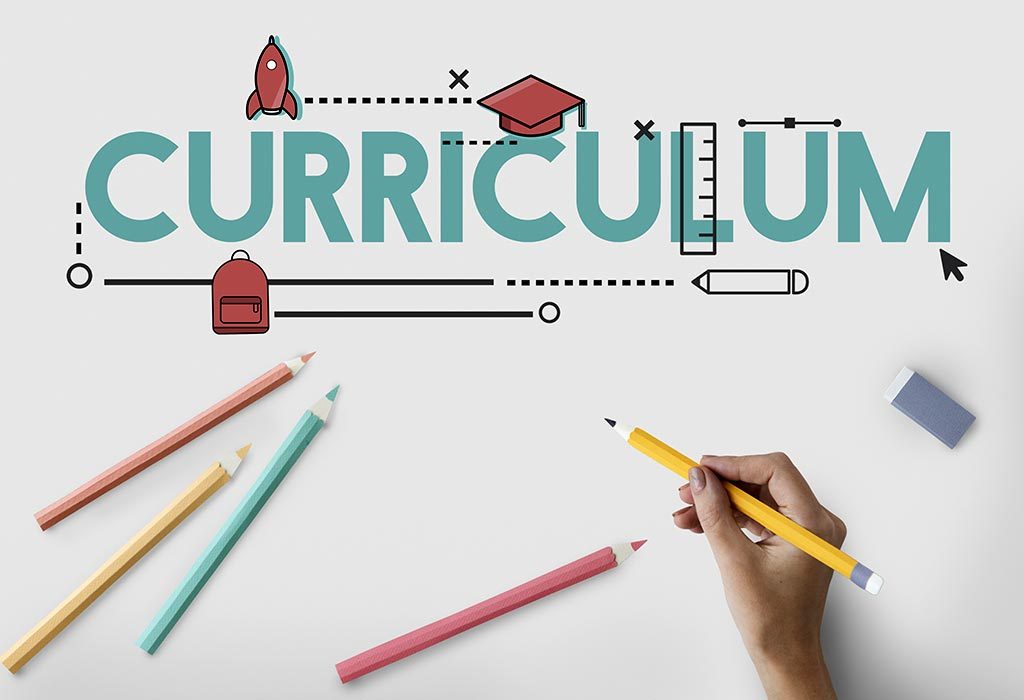 5. IGCSE
The IGCSE syllabus is crafted specifically for students who would like to pursue an internationally recognized syllabus. IGCSE is preferred for students who live outside Britain and who would like to pursue the English qualification system.
Advantages
The Cambridge IGCSE is recognized all around the world, in various colleges and companies as well. So children who wish to pursue education outside India in some time can opt for this board.
Collaborative learning is highly encouraged. This method helps students learn together and also reduces the pressure of competition to a great extent.
It is considered to be one of the most wanted syllabi in the world because of its standardization.
Disadvantages
Rigorous examination styles that can make it difficult for students to manage.
The marking in examinations are also very rigorous, and this makes it difficult for a student to get high scores.
Students who wish to stay back in India and study might find it difficult to get admission in colleges as their makers might not be as good as students from another syllabus.
6. CIE
Cambridge International Examinations provides internationally recognized qualifications, examinations in more than 150 countries in the world.
Advantages
Learning methods are extremely helpful for students to learn and grow in specific
One great advantage of CIE is that it encourages innovation to great levels, thus allowing the child to explore beyond textbooks.
Teachers are provided with many materials that help them, thus making learning really interesting for students.
The syllabus is built in a way that all sort of discriminations and bias are excluded from learning.
Disadvantages
Students who move from CIE to another syllabus might find it difficult to adjust because of the many techniques that are followed in the CIE system
The schools with Cambridge boards are usually quite expensive.
7. NIOS
The National Institute of Open Schooling (NIOS) aims to make education flexible and universal for all students. It is one of the most student-friendly boards in India. It is child-centric and allows the child to make decisions as to what they what to learn, how they want to learn and when they want to learn.
Advantages
The system provides students with the option of studying at their own pace. The flexibility of this system is like no other.
It is highly learner friendly and opens students to an array of options to pick from.
The shift from old learning techniques to more relevant and modern techniques is quite obvious
There is no obligation to stay in a classroom as learning can happen literally anywhere.
The examinations are built in such a way that it focusses on student's interests.
Disadvantages
The examination system is reported to have many problems as there are no strict regulations to it.
There is a general bias against NIOS students, especially by private institutions. (However, the certificate is recognized by the government and acknowledged institutes.)
When it comes to schooling and education, there is a lot of pressure and stress overload that parents and children undergo. In fact, this can even mar the child's understanding of education as a whole. Hence, it is very important to make sure that your child takes education with joy and not as a burden. Although finding a school that does not pressurize the child to study is close to impossible, you can still make these little changes at home.
Understand that the capabilities of every child are different. It is important to figure out where your child fits in. This will also reduce the stress and the pressure that comes with education.
With the vast array of options, it can be difficult for parents to pick the right Board for their children. At times, there is also a societal bias that is seen towards specific boards. However, it is important to find out how each board is and how it is relevant for your child. If your child is from the lower class, then don't worry about it too much. You can always change the schools after a year or so. The one thing you have to be sure of, even more than which board your child is in, is that the curiosity of the child is fed through education and that she is enjoying the process of learning.
Also read: Top 15 School Admission Interview Questions and Answers for Parents