Easy and Innovative Greeting Card Making Ideas for Kids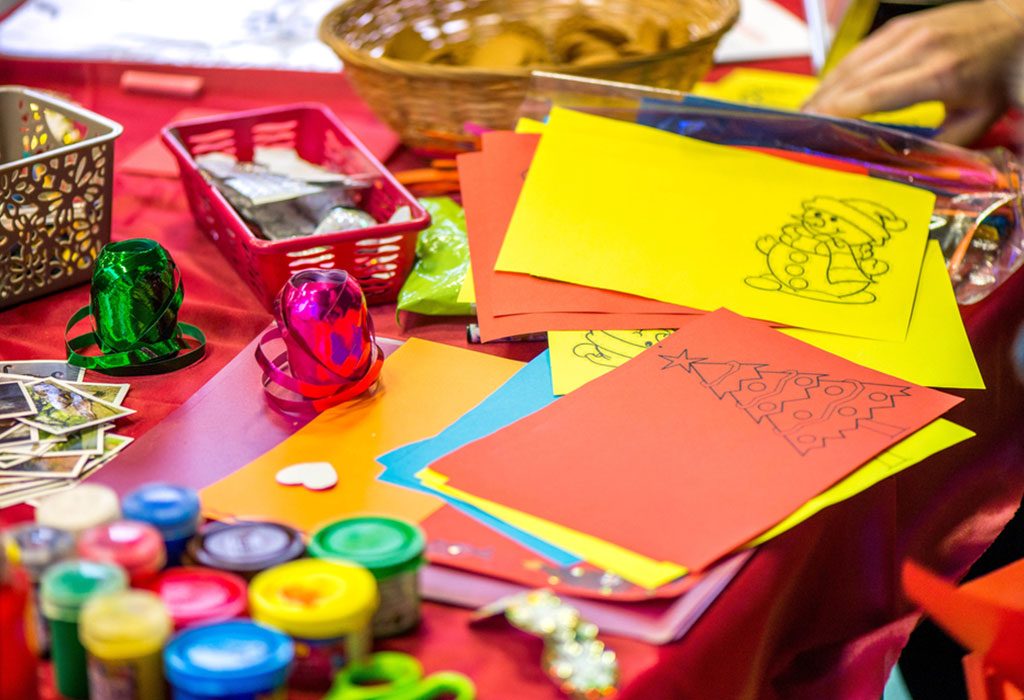 Your child is bored of drawing some figures and sketches on paper and pass it off as greeting cards. After the age of 6 or 7, kids are looking for more interesting ideas in craft making that will help them develop their motor skills and provide enough fuel that piques their curiosity. Card craft for kids has long been a great way to involve them in coordinating their creative prowess. Homemade cards give that personal touch and when made by kids carry a special emotional value. We list some great card making activities for kids below to help you embark on an artistic journey with your child to help them be occupied and also hone their intrinsic arty abilities.
Simple and Unique Handmade Greeting Card Making Ideas for Children
Card making is a simple activity that results in admirable work of art that can be displayed and also create a sense of satisfaction in kids when they complete it. There are several occasion in a year to exchange cards and rather than walk into a store to buy a pack of cards for any occasion, why not get your kids to make them. Inspire your children with the below listed simple techniques for making greeting cards to help make some nice memoirs for families and friends.
Simple Pop Up Card
What You Will Need?
Any heavy paper or card paper as a base
Construction paper in varied colours
White glue
A pair of scissors
Crayons and coloured pens
Plain white paper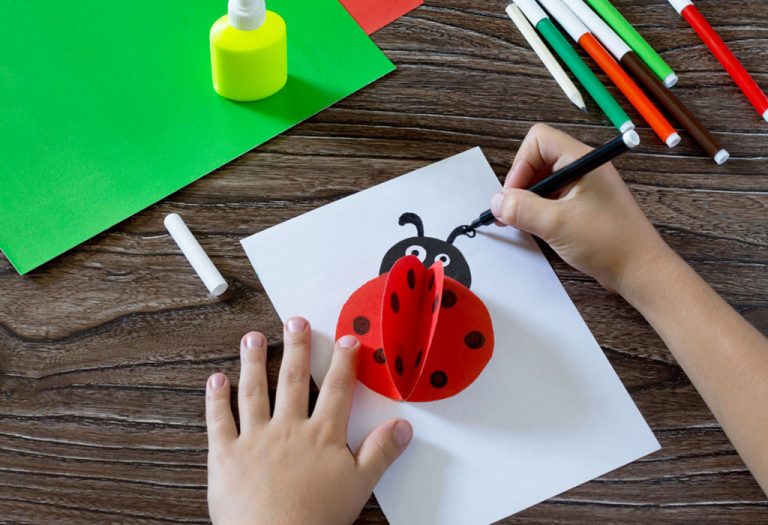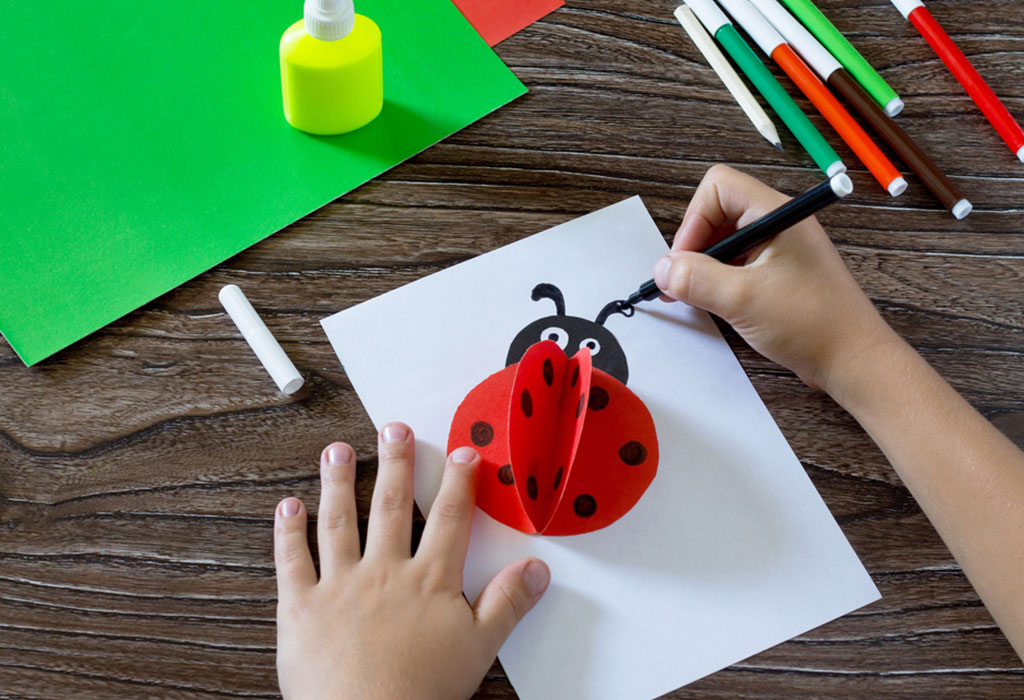 How to Create?
Cut the card paper according to the size you need.
Fold it into the half. Make parallel slits, one inch apart on the side of the fold about two inches long.
Fold the portion cut out towards the card to create a strong crease.
Open the card and place the paper cut out inside. The fold must open like a box inside the card.
Now cut out a piece of coloured paper, bigger than the size of the card paper you made earlier.
Keep the card paper with the pop-up slit on top of the construction paper. This should be placed on the inside of the card facing upwards. Stick it firmly to the construction paper with glue ensuring that the pop-up section in not glued.
Fold the cards together to make a strong fold.
Now get your kid to make a design on the plain white paper that can become the pop-up image. Once done, help your kid to cut the paper design and glue it to the pop-up section
Pressed Flower Card
What You Will Need?
Coloured card paper
Glue
Green coloured paper
Pair of scissors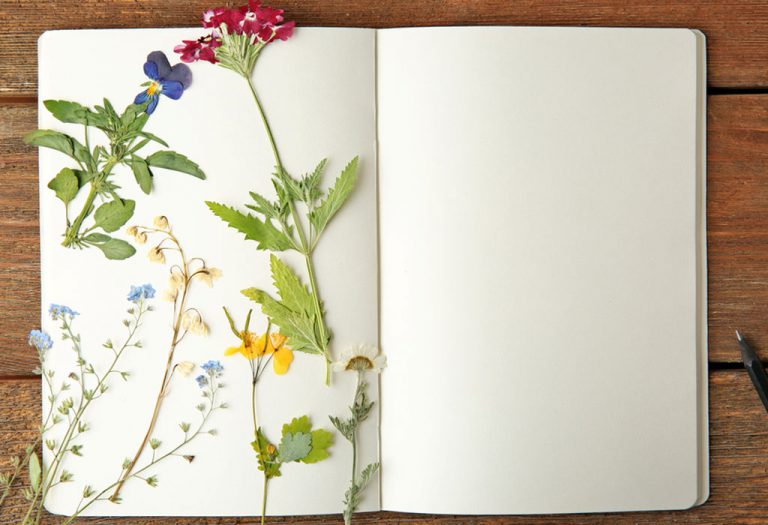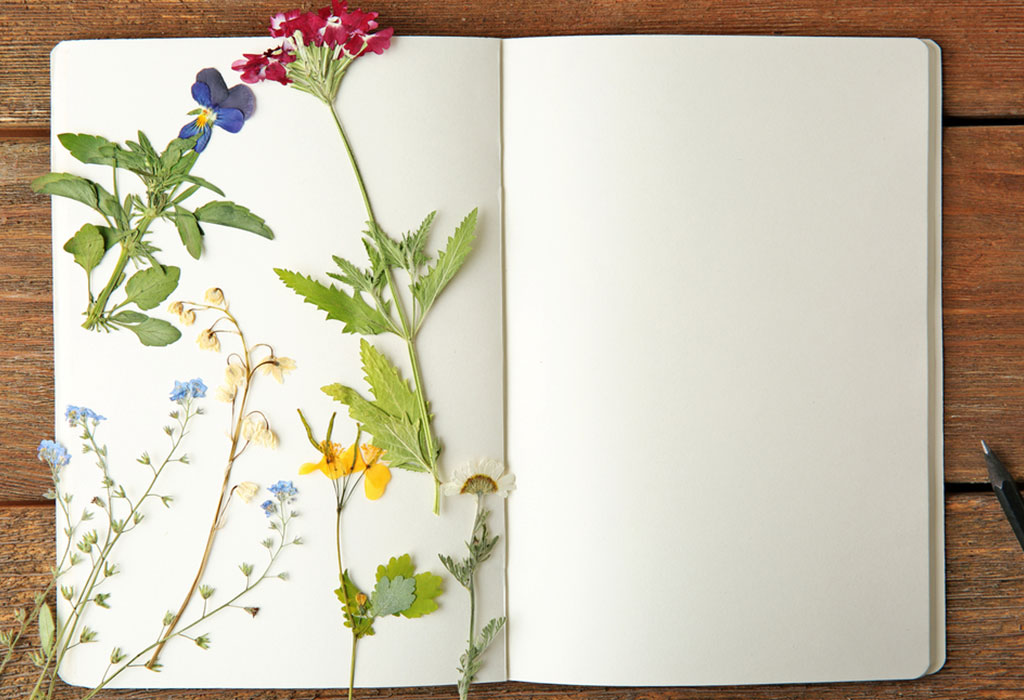 How to Create?
Get your kid to cut out strips of green paper and stick it to the bottom to create the grass.
Use as many dried flowers as the main attraction of the card. Ensure the cards are completely withered and devoid of all moisture. Stick these on the front portion of the card to get a beautiful card with an autumn effect
Pin it Card
What You Will Need?
Card paper of any colour
Sticky notes/ Post-it notes (preferably coloured ones in any size)
Coloured pens
Embellishments
Glue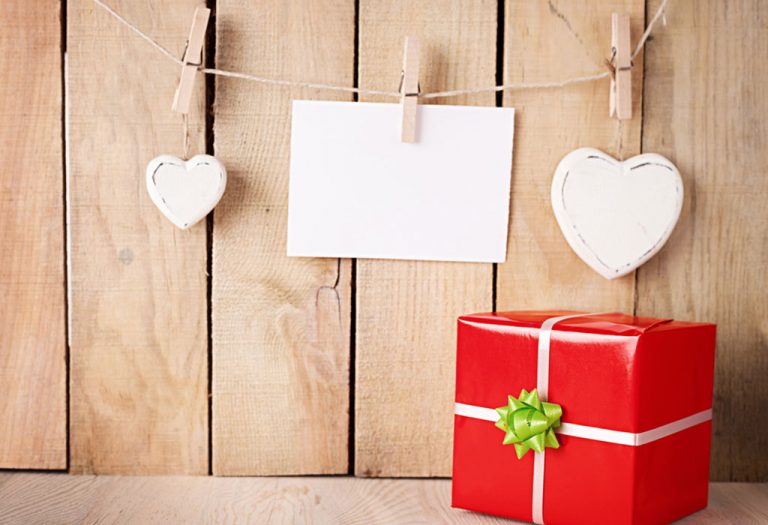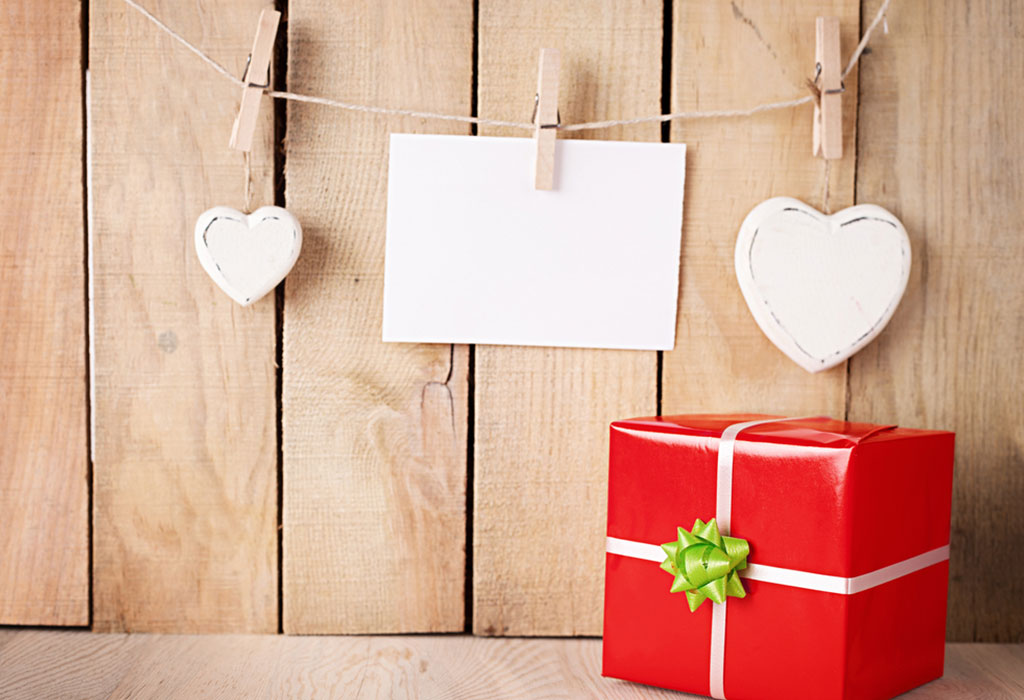 How to Create?
Get your kid to write nice messages on the sticky notes
Stick the embellishment as an attractive centrepiece on the centre of the front part of the card
Glue the sticky notes in a nice pattern around it to make a collage of messages.
Scrap Card
What You Will Need?
Decorating material leftover from a scrapbook
Ribbons, buttons and sticky gems
Glue
Coloured Card Paper
Coloured Pens
Pair of Scissors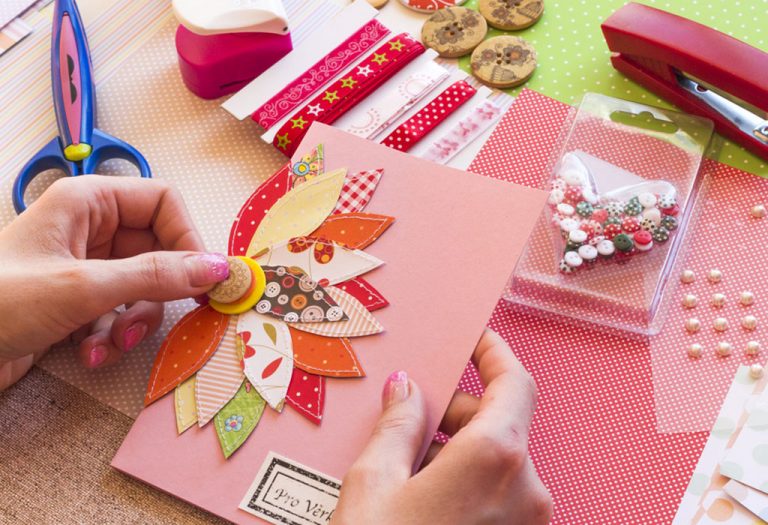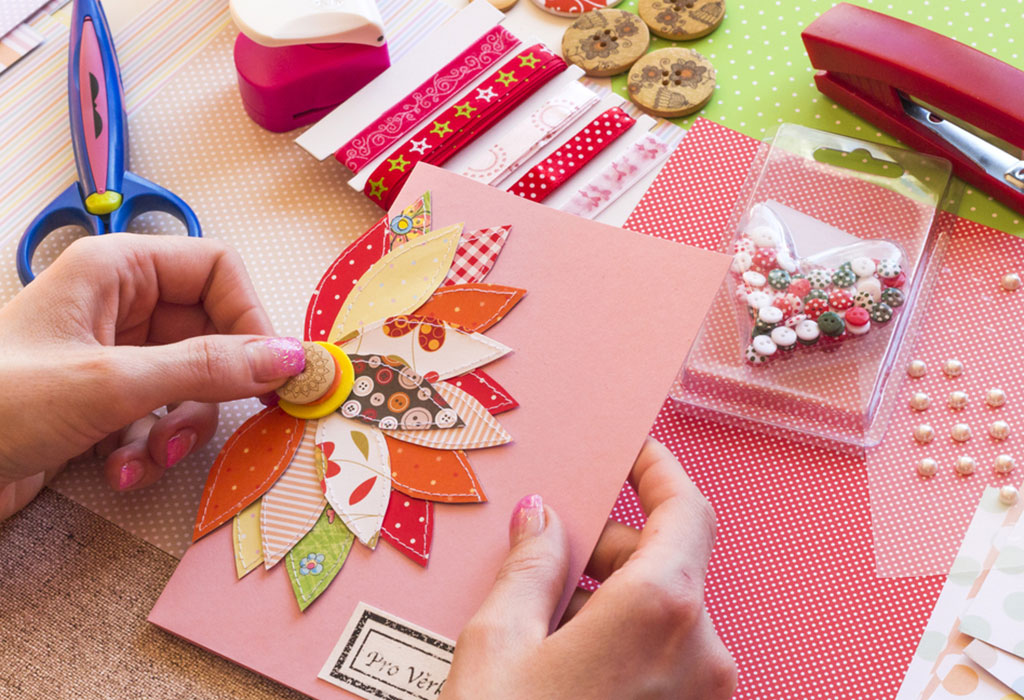 How to Create?
Assist your kid to cut out leftover material from the scrapbook.
Glue this one on top of the other to a different material to give a coated effect
Decorate it with ribbons, buttons and gems to give a dainty look
Put it up on the front of the card paper
Ask your kid to write a message in a scrapbook style ( like a joke, limerick or a poetic verse)
A Safety Pin Card
What You Will Need?
Safety pins in same design and size
Decorative button embellishment for the centre
Glue
Beads that can be fitted with the safety pins
Coloured Pens
Coloured Card Paper
How to Create?
Insert beads into the safety pins.
Glue the safety pins on to the coloured paper in shape of a flower making the pins look like petals.
Stick the button at the centre of the flower
Write a message around the flower in colours of the beads.
Ribbon Pieced Card
What You Will Need?
Card paper in any colour
Ribbons and laces in different colours and textures
Pair of scissors
Glue
Coloured pens and decorative items like beads, pearls, sticky gems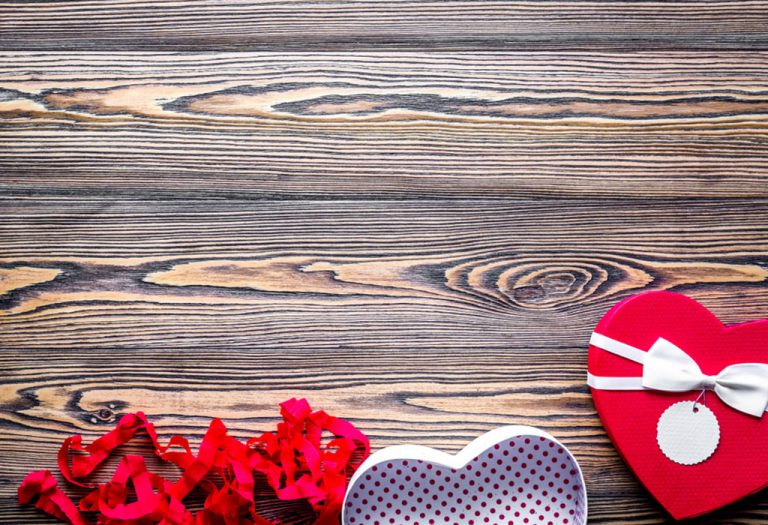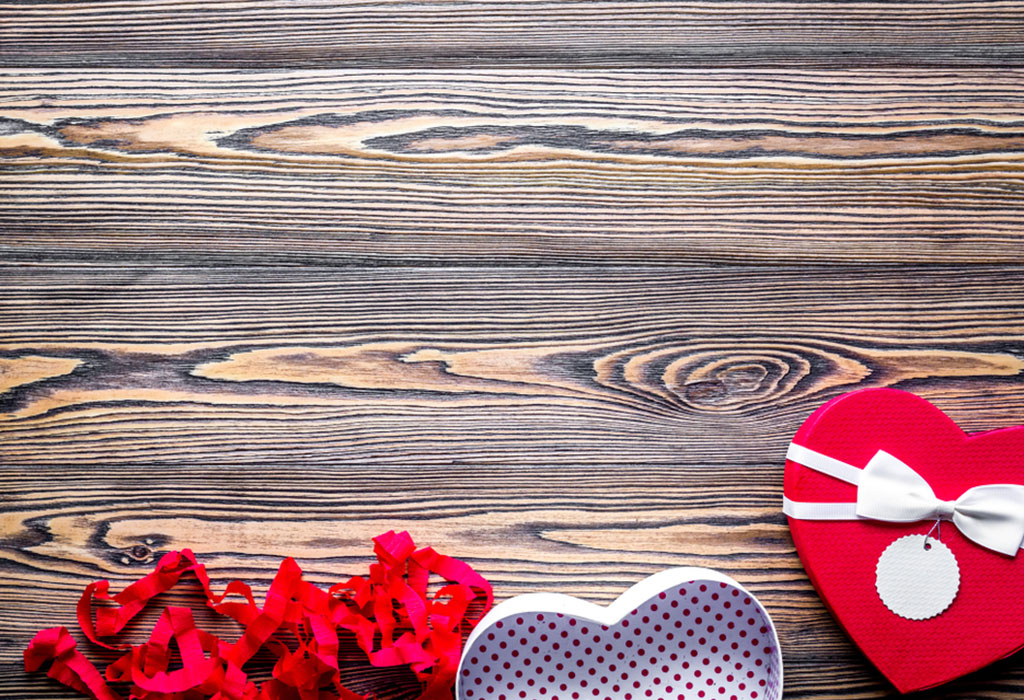 How to Create?
Create a flower shape with strips and pieces of old ribbons and glue it on top of the card on one corner.
If you have any different ribbon, create a nice border around the other edges and use the decorative items to create a design on the opposite side of the flower
Write your message in coloured pens.
Leafy Card
What You Will Need?
Old dried leaves
Card paper in any colour
Glue
Coloured pens
How to Create?
On top of the card paper, stick some dry leaves to make a beautiful pattern.
Use the coloured pens to write a message on top.
Touch and Feel Card
What You Will Need?
Different coloured card papers in various textures
A coloured card paper to use as base
A pair of scissors
Glue
Coloured pens
How to Create?
Cut out squares or strips of any shape from the textured card papers
Glue these on top of the coloured card paper to form a geometrical pattern or a colour block design
Write a message with coloured pens
Thumb Impression Card
What You Will Need?
Poster colours
A palette to use the colours
Card paper
Coloured pens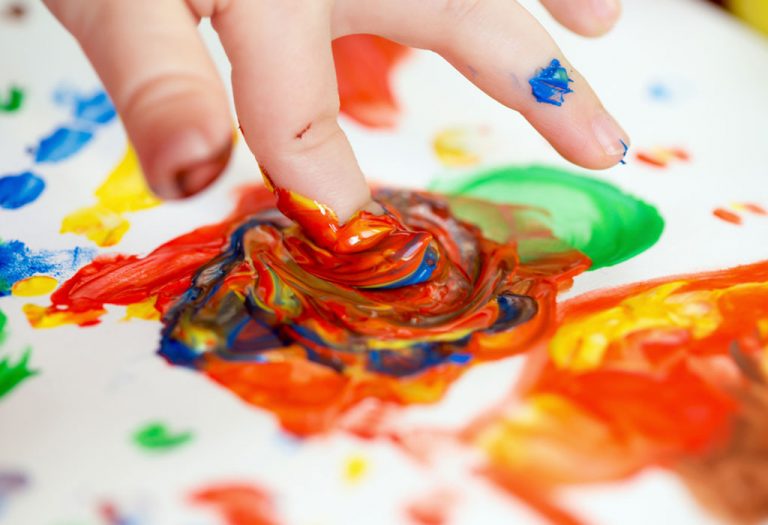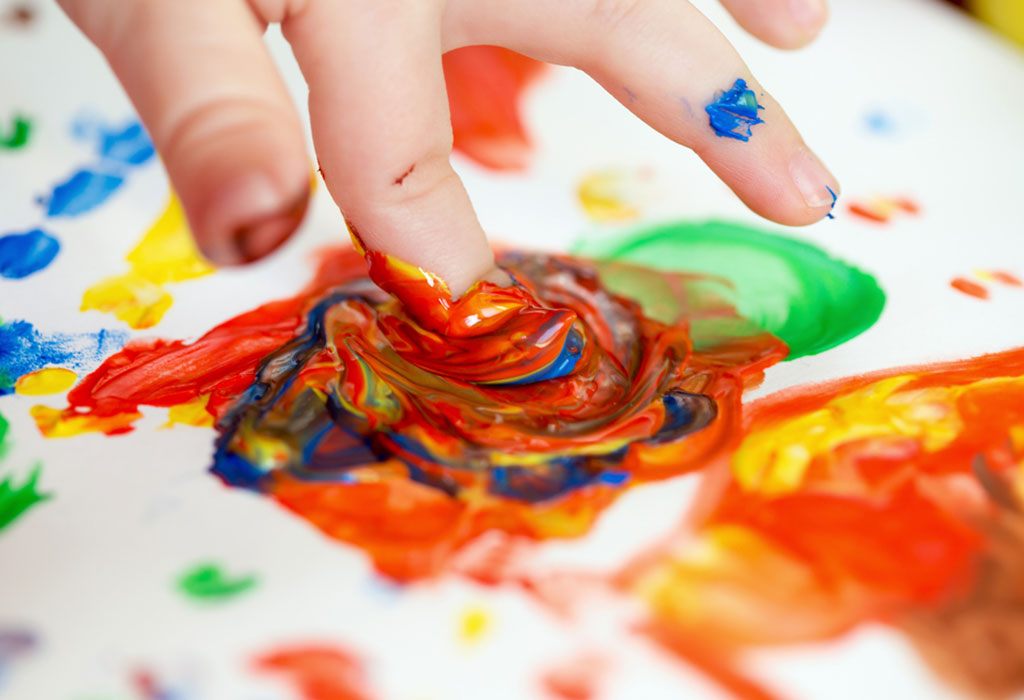 How to Create?
Empty the poster colours on the palette and make sure they do not mix
Ask your kid to dip their thumb in the colours one by one and make a pattern on the card paper
Once it is dry, write a message using coloured pens
Paper Bag Card
What You Will Need?
A paper bag with funky designs on it
Card paper
Scissors
Glue
How to Create?
Cut out the design from the paper bag carefully. You could cut more than one design if it is apt for the card
Make sure the card paper you stick the design on is sufficiently big to fit it. Stick the design on the card
Write down a message with coloured pens if you wish.
Clay Card
What You Will Need?
Playdoh Clay in different colours
Card paper
Glue
Coloured pens
How to Create?
Take some clay in different colours and roll it into balls
First, take a ball and press it into a circle. Then take another ball and press it in a circle and engrave it over the first one. Use another ball and press it into a circle and place it over the second one. This will like a flower design. Stick in on the card paper
Use green clay and roll it into thin slices to make stems.
Stick this card paper onto a piece larger than that. Decorate the outer paper with some designs with coloured pens or write a message.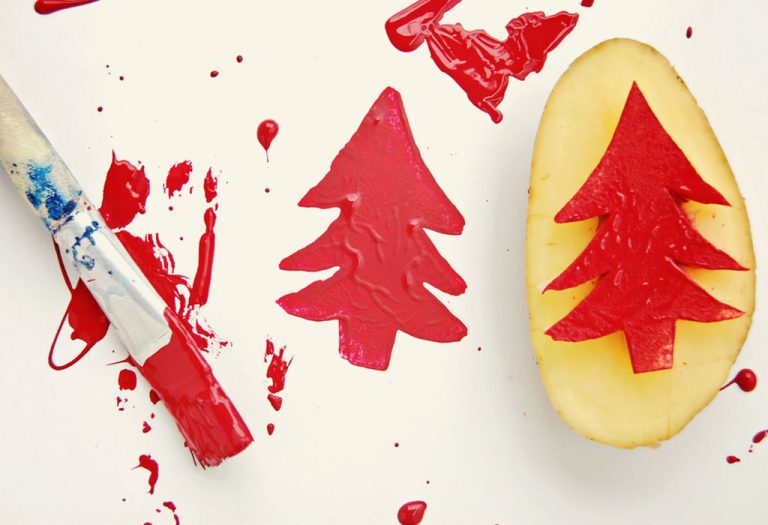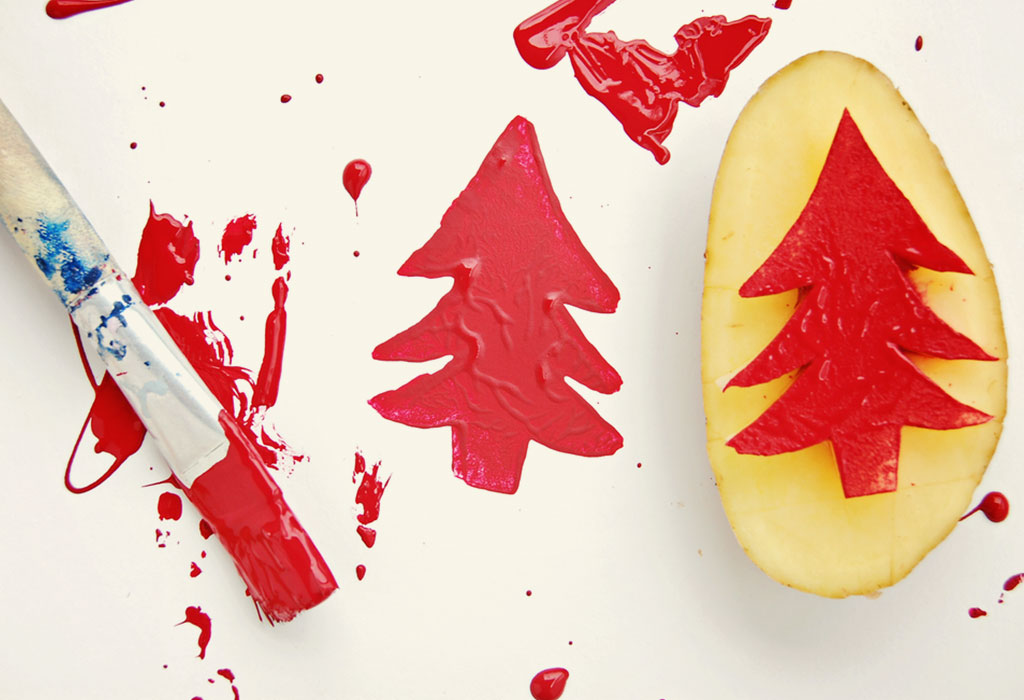 Vegetable Print Card
What You Will Need?
Vegetables like potato, okra, cabbage
Card paper
Poster colours and 3-4 wide plates
Coloured pens
How to Create?
Empty the poster colours on to the plates. Each colour on a separate plate
Slice the potato, okra or cabbage and dip it in colour.
Get your kid to press the coloured vegetable onto the card pattern .
Okra could be used to make a flower, the potato could be used to make a bud, and the cabbage could serve as a vase.
Write down a message in coloured pens.
Homemade cards are an excellent kids' craft for every possible occasion: birthdays, anniversaries, thank you notes, festivals, mother's day, father's day, and friendship day – the list is endless! At all times, undoubtedly making greetings cards is a great way to get your child to practise drawing, painting, or writing – and making cards is an excellent way for your child to sharpen their fine motor skills, too!
Card making teaches children about communication and expressing their feelings in an expressive way. The cards they make reflect the voice of their soul. Card making is an economical hobby to pursue as it does not require expensive materials. Simplest of material like coloured paper, glue, scissors, glitter, colours and most of it can be done even with fancy scrap bits to lend an aesthetic touch.
Also Read:
Interesting Summer Craft Ideas for Your Kids
Best Out of Waste Craft Ideas for Children
Amazing Hobbies & Activities for Kids