DIY Padsicles – A Much-Needed Entity to Soothe Your Postpartum Pain!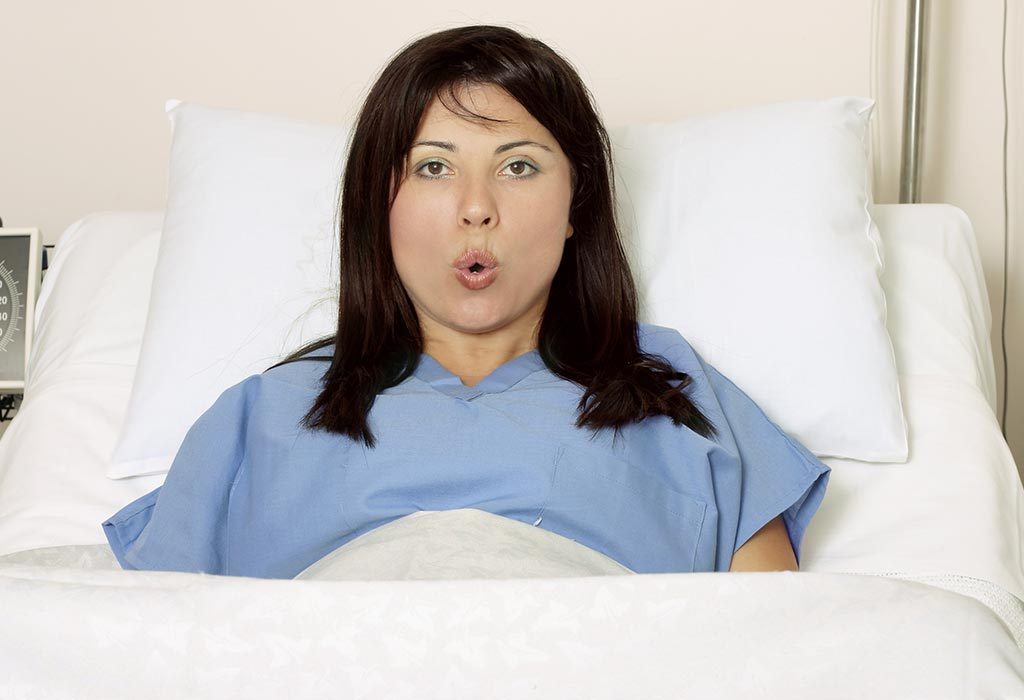 Holding your baby in your arms for the first time brings immense happiness and joy to a new mommy. However, sometimes the pain associated with vaginal delivery may dampen the excitement of being a newbie parent. Thank God for simple remedies like Padsicles that can help in easing your discomfort, pain, and swelling associated with childbirth! Do you know about Padsicles and how they can be effective in soothing your postpartum pain? Don't worry if you haven't heard about them – this post will give you comprehensive insight into Padsicles, how to make them on your own, and other associated aspects!
What are Padsicles?
A fun combination of the words 'pad' and 'Popsicle', a Padsicle is a frozen pad that you can use to get relief from soreness, swelling and other associated vaginal delivery discomforts. In other words, this postpartum Padsicle is your usual pad that is frozen in the freezer to help you heal from a vaginal delivery. You can easily make these after-birth Padsicles at home without much effort!
Why you must try a Padsicle after childbirth!
Now you know what Padsicles are. But, if you are still scratching your brain as to why you must give it a try, well, here's why using them is a great idea:
Apart from taking care of your postpartum bleeding, using a postnatal Padsicle can help in providing relief to swollen and sore labia.
Using Padsicles can not only help in soothing the swollen tissues and reducing the pain, but they may also be effective in reducing inflammation.
The Padsicles that are infused with healing herbs such as eucalyptus, tea tree, etc. can help in preventing infections such as candida, streptococci, staphylococci, etc.
You do not require Padsicles for a C-section or post a cesarean delivery, but you can use them to keep vaginal infections at bay!
What supplies are needed to make and store a Padsicle?
You may not have the time or energy to make Padsicles once your baby arrives. Therefore, we recommend making these soothing pads towards the end of your third trimester. Here are all the things that you need to make and store Padsicles:
1. Overnight or Maxi Sanitary Pads
Using overnight or maxi pads are a great idea for making Padsicles because they are designed to provide protection by holding fluid. Also, using such pads becomes an important criterion, especially when you are adding other soothing liquid agents such as aloe vera to them.
2. Aloe Vera Gel
Aloe Vera gel has great healing and soothing properties. When picking up one for making Padsicles, make sure you buy the one that is made with all-natural ingredients.
3. Witch Hazel
Loaded with anti-inflammatory and astringent properties, witch hazel is one of the effective ingredients for making Padsicles. However, make sure that you buy the one that is made with natural ingredients and contains no alcohol content in it. After all, it is your perineum that we are talking about!
4. Healing Herbs
Herbs have been in use for centuries to treat various medical conditions. There are also a few that may help in dealing with postpartum vaginal discomfort. You can choose from wide varieties of herbs such as Rosemary for its antiseptic properties, Thyme for its antimicrobial benefits, Goldenseal for its astringent properties, and other such herbs.
5. A Spray Bottle
Another essential thing that you require to make Padsicle is a spray bottle because you don't want to dampen and soak the pad when using healing liquids. A spray bottle helps you control the amount of liquid that you will spray on the pads.
6. Bags For Storing
Once you are done making your Padsicles, it is important that you store them well. Roll them back and secure them one on top of another in a zip pouch. You can safely store these bags in the freezer and take out the pads as required.
DIY Padsicle Recipe
After you have everything handy that you need to make Padsicles, here are some homemade Padsicles recipes that you can try!
1. Witch Hazel and Lavender Padsicles
Using witch hazel for Padsicles is one of the best choices as it helps in reducing swelling, itching, bruising, and other such post-delivery symptoms.
Things You Need
4 tablespoons witch hazel
¼ cup lavender tea (made by steeping the leaves for half an hour)
1 tablespoon aloe vera gel
Spray bottle
Freezer safe bags
Maxi pads
Steps To Follow
Take a big glass bowl.
Add witch hazel, aloe vera, and lavender tea in it. Mix well.
Transfer the contents in the spray bottle.
Open and spread the sanitary pad on a clean surface.
Spray the liquid on the entire pad. Make sure you do not go overboard with spraying. The pad should feel wet but not soaking wet.
Carefully fold and secure the pad in its packing.
Place in a freezer-safe bag and put it in the freezer.

2. Easy Hydrosol Padsicles
For making Padsicles we can also use hydrosols or botanical waters, which are obtained in the process of steam distillation. Hydrosols are much gentler than essential oils, and they are effective when it comes to soothing post-delivery pain and other symptoms.
Things You Need
2 ounces of rose hydrosol
2 ounces of calendula hydrosol
2 ounces of lavender hydrosol
A wooden spoon
Spray bottle
Aloe gel
Overnight pad
Steps To Follow
Take the spray bottle and put rose, calendula, and lavender hydrosols in it. Shake well.
Open up a sanitary pad and carefully spray the liquid on the entire pad. Do not drench the pad; spray enough to only wet the pad.
Using a wooden spoon, apply a thin layer of aloe on the pad.
Fold the sanitary pad again and put it is a freezer-safe pouch and store in the freezer.
3. Sitz Bath Padsicles
This frozen Padsicles recipe will yield you the same soothing and healing benefits as the traditional Sitz bath does!
Things You Need
4-5 tablespoons of calendula flowers
2 tablespoons of plantain leaf
2 tablespoons of comfrey leaf
Spray bottle
Maxi sanitary pads
Freezer safe bags
Steps To Follow
Boil a gallon of filtered water. Remove from heat.
Steep calendula flowers, comfrey leaves, and plantain leaves for at least 20 to 30 minutes in the hot water.
Strain the decoction and let it cool down before transferring the solution in a spray bottle.
Spray a thin and even layer of solution on a pad. Make sure you do not spray too much.
Secure the pad by folding and wrapping it in its protective cover.
Store the pads in the freezer by placing them in a freezer-safe bag.
4. Herbal Padsicle
This herbal tea-infused Padsicle recipe works wonders in easing your postpartum pain.
What You Need
¼ teaspoon rosemary
¼ teaspoon comfrey
¼ teaspoon thyme
¼ teaspoon lavender
¼ teaspoon goldenseal
Spray bottle
Overnight sanitary pads
Freezer bags
Steps To Follow
Take a pan and boil two cups of water. Remove from heat.
Add Thyme, Rosemary, Lavender, Comfrey, and Goldenseal in it and let them steep overnight.
Strain the decoction and pour the solution in the spray bottle.
Place the overnight pad on a flat and clean surface.
Spray the herbal tea solution on the entire pad. Do not spray too much solution or it may oversaturate the sanitary pad.
Fold the pad in its original pouch.
Place all the pads in a freezer bag and store them in the freezer until required.
Do not forget to maintain hygiene when making any of the above recipes. You can store any leftover material in the refrigerator and use it to make more Padsicles. Also, when making Padsicles, make sure you make a hefty amount because you will require quite a few of them.
How to use a Padsicle?
Using a Padsicle is just the same as using your regular sanitary napkin. You just have to remove the protective film at the back of the pad and gently place it in the center of your underwear. Make sure you change it every 4 hours or as required. However, do not use the same pad for more than six hours. If you find it too cold, you may take the padsicle out from the freezer and let it thaw for a few minutes before using it. You may continue using these pads for up to six weeks post-delivery or until your lochia stops.
How to store a Padsicle?
Once you are done making padsicles, you can tightly wrap them back in their original packing. You can put them back in a transparent pouch or its own packing material and store it in the fridge. Do not forget to write the date on them as after a while the ingredients may start losing their healing properties.
Providing relief to your private parts after delivery as you handle vaginal bleeding can be pretty daunting for a newbie mommy. However, putting to use your DIY skills to make Padsicles of your own choice and requirements can prove to be a true blessing. It is unfortunate that you cannot buy these frozen pads at stores, but you can surely make your own!
Try some of these DIY Padsicle recipes, and bid adieu to your postpartum swelling, pain, and inflammation!
Also Read:
Tips to Recover from Pain after Delivery
Perineal Pain after Delivery
Depression after Childbirth