DIY Ice Cream Stick School Bus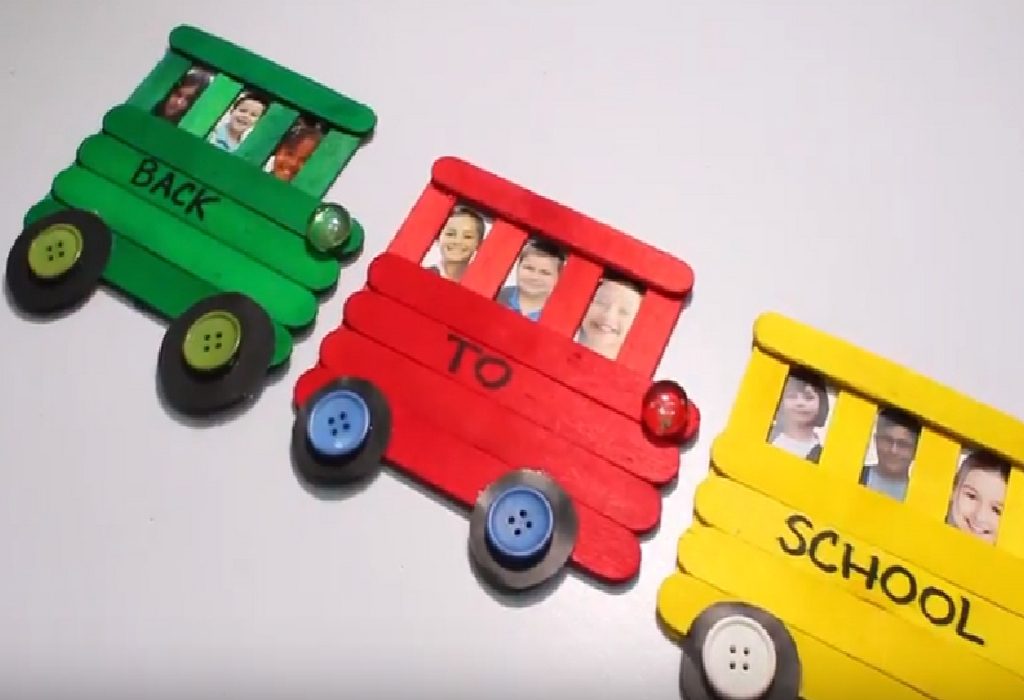 This cute and colourful DIY looks harder than it is. Truth is, in just a few steps you'll have yourself a cute new toy to play with. So come on, get those ice cream sticks ready, let's do something fun!
You will need
Photographs
A few small Popsicle Sticks (Painted in the colours you want)
3-4 large popsicle sticks
Hot Glue /Fevicol
A Few Decorative Buttons/Crystals
Colored Paper
Procedure
1. Place four popsicles sticks 2 inches apart. Place one popsicle stick across these four sticks towards the top and one large popsicle stick across the center to mark your photo frame. Stick them together using Fevicol/hot glue.

2. Place the four large popsicle sticks across these sticks towards the bottom.

3. Glue the buttons/crystals on the sticks to decorate the bus.

4. Now cut circles out of coloured paper.

5. Stick button on each of these circles and paste them on the bottom of the bus for wheels (as shown below)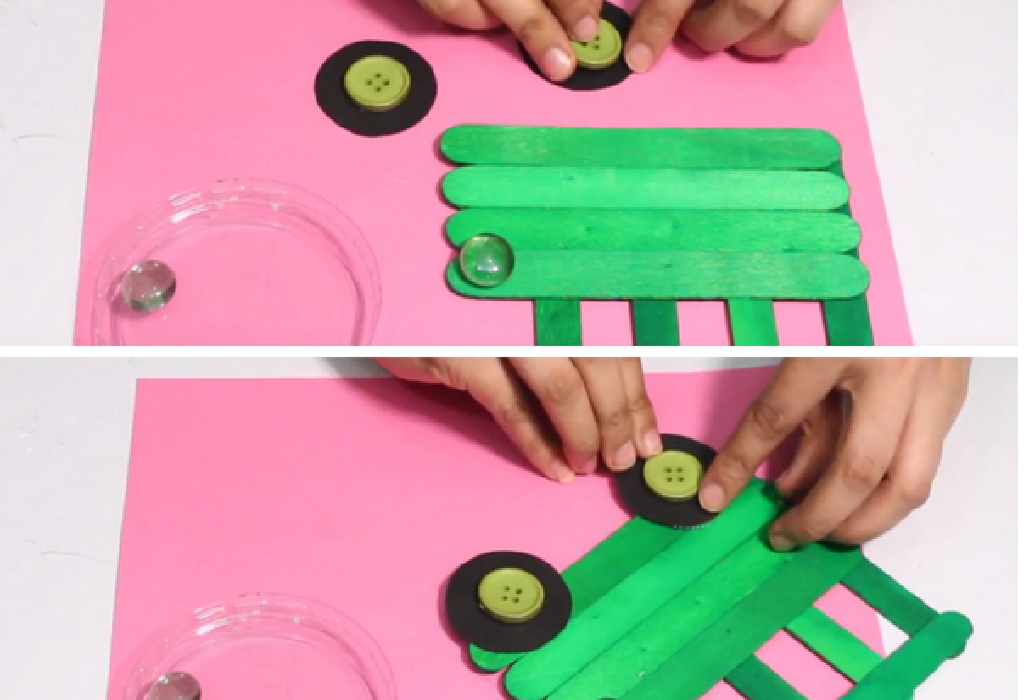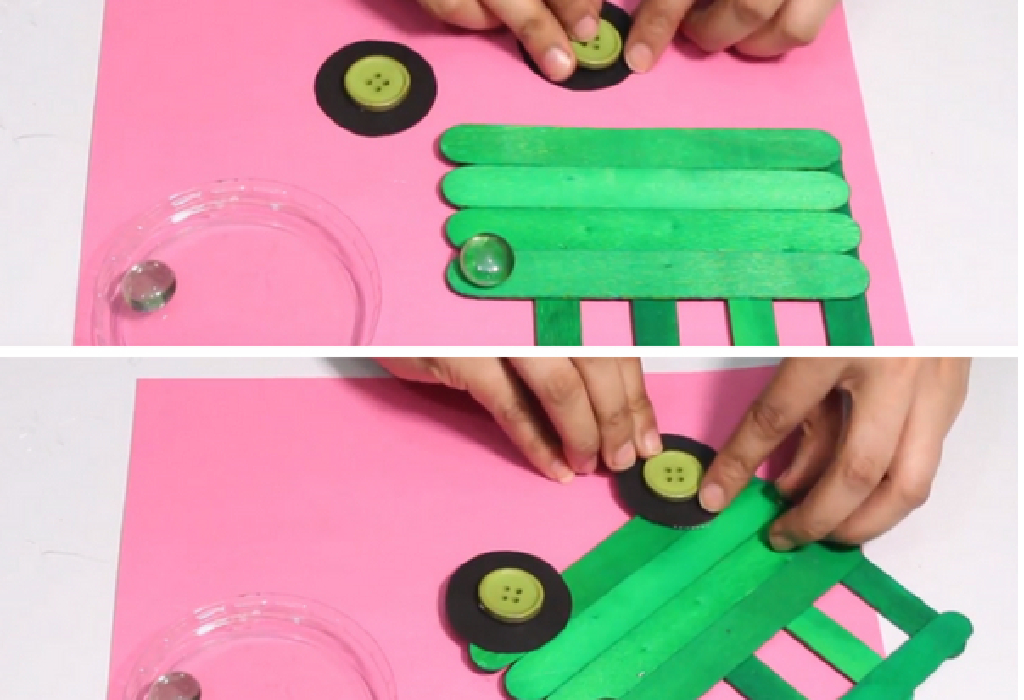 6. Now, on the back side of the school bus, apply Fevicol and stick 3 photographs

7. Yay! The Bus is ready! Write a few words using markers to add to its charm!
IMG
Messiness Score
2
Parental Involvement
Medium
Level Of Difficulty
Medium
Skills Enhanced
Encourages imagination and builds fine motor skills!
This Will Be Fun Because…
You can get your child excitied about going Back to School!
Fun Tip: Make buses with different words and ask your child to arrange to form a sentence!