How to Manage the Second Month of Pregnancy Like a Pro!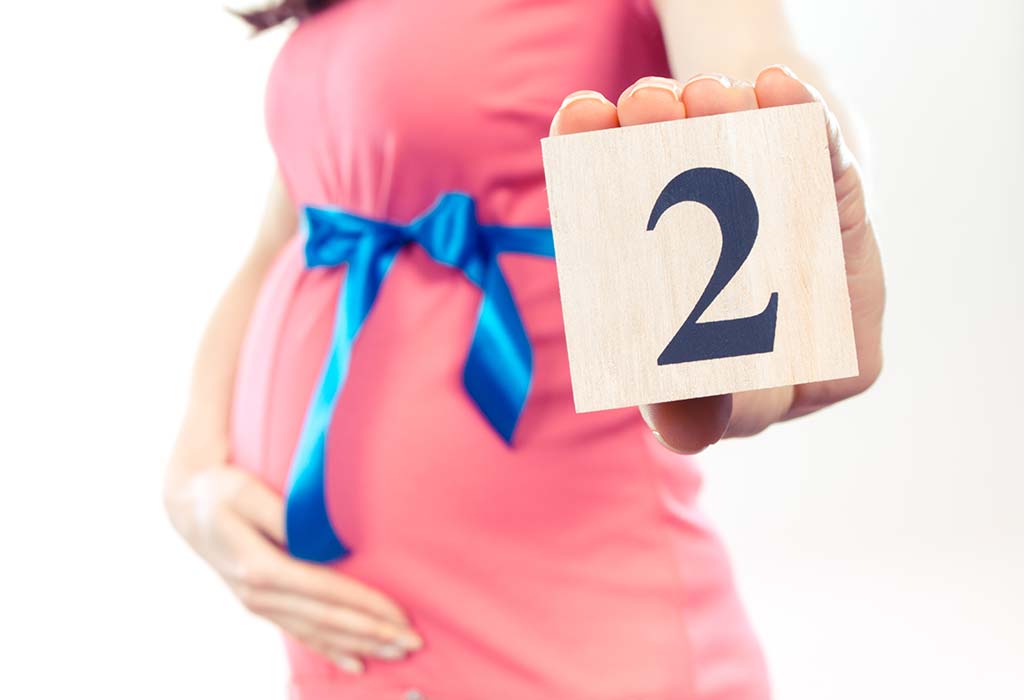 Becoming a mother in a woman's life is a pleasure that cannot be compared to any other happiness. Every woman has to go through a delicate period of pregnancy to achieve this happiness. Most women start experiencing a baby in the womb from the second month of pregnancy, so it is essential to know what changes can happen in your body during this period and what precautions you should take. Today, we will tell you a few things that you should take special care of during your pregnancy. We will be discussing the symptoms of the second month of your pregnancy, changes in the body, food, and precautions. So, let us understand these facts in detail –
Symptoms of the second month of pregnancy
In the second month of pregnancy, your stomach does not start to appear, but many changes are happening inside you. Your baby, who grows up as a tiny blastocyst, starts growing up and can now be called a fetus. Hormones change in the body in the second month of pregnancy, leading to various changes in mood and the body.
However, some symptoms of this month are similar to the first month, but some new symptoms also appear. Some of those symptoms have been mentioned below-
• During the second month, breast size increases due to the rise in estrogen and progesterone hormones. In addition, the area around the nipple may also become tighter.
• Changes in your mood are justified due to fluctuations of hormones. In such a situation, your nature can become irritable. You may be happy for a moment and sometimes sad to think about taking care of your child. You can also act stubborn and inconsiderate, but it is very common, and you should not increase mental stress by thinking about such things.
• It is also common for you to have morning sickness, in which you will feel nausea, dizziness, and vomiting.
• During this time, you have to face the problem of frequent urination. This H.C.G. is a result of the secretion of the hormone, it is called the human chorionic gonadotropin hormone, and sadly this condition persists throughout the pregnancy. Therefore, any pregnant woman needs to stay hydrated, i.e., continuous water intake.
• During this month of pregnancy, you have a strong desire to consume different foods, and nutritional deficiency can promote this kind of willpower. As long as these desires of eating are not harmful, you can fulfill them. But it is prudent to choose the most healthy food option. You may also crave junk food but before you consume it, keep in mind that it should not harm your health because, after all, you have a baby inside your body who you have to take care of.
Physical changes in the second month:
This month you will not look pregnant, but you will start feeling pregnant, and you'll start realizing the changes that are occurring within your body along with the constant mood changes. Your uterus starts making room for your baby to grow, and as your uterus expands, it starts putting pressure on your bladder, causing you to feel more urine. By the end of this month, your waist may be slightly widened, and there may be mild swelling in the feet, which is quite normal. Drying of the skin due to lack of water can also become a problem, so always keep a water bottle with you and drink plenty of water. During this time, you are likely to have heartburn and breathlessness.
What to eat?
• Iron-rich food
Iron is essential for the body. Iron deficiency during pregnancy can lead to complaints of anemia, i.e., loss of blood and low level of hemoglobin that will be harmful to your baby and for you. To avoid this, you can eat iron-rich food like apples, spinach, and green leafy vegetables. Iron-rich food is not enough during pregnancy, so doctors can also give you iron pills that will not make your body iron deficient.
• Calcium-rich food
Calcium requirement increases in the second month of pregnancy because the baby's bones begin to harden during this time. For this, you should consume plenty of dairy products like milk, curd, cheese, etc. To give proper nutrients to your baby's bone formation.
• Protein-rich food
During this time, it is essential to take balanced amounts of protein. So do not forget to eat things like various pulses, milk, and eggs. It will be highly beneficial for the child and mother and provide you with energy and proper nutrients.
• Folic acid
Folic acid is a type of vitamin-B, which is necessary to take in the early stage of pregnancy. This will help form other body parts of the baby and will be beneficial for you too. It is necessary for the spinal and brain development of the infant. For this, you can eat spinach, green leafy vegetables, nuts, beans, chicken, meat, and whole grains.
What not to eat:
• Consumption of alcohol and tobacco should be avoided altogether.
• During this time, you should not consume raw eggs because you are prone to Salmonella infection, which can cause vomiting and diarrhea.
• non-pasteurized milk should not be had during pregnancy; it contains a listeria bacterium, which increases the risk of miscarriage and premature labor.
• Eating soft cheese should be avoided during this month. During this time, avoid eating red meat as it contains bacteria called Listeria, which obstructs the baby's growth.
After reading this article, I hope you have got answers to your questions. Enjoy your pregnancy by following the measures mentioned above with proper care of your baby.
Disclaimer: The views, opinions and positions (including content in any form) expressed within this post are those of the author alone. The accuracy, completeness and validity of any statements made within this article are not guaranteed. We accept no liability for any errors, omissions or representations. The responsibility for intellectual property rights of this content rests with the author and any liability with regards to infringement of intellectual property rights remains with him/her.