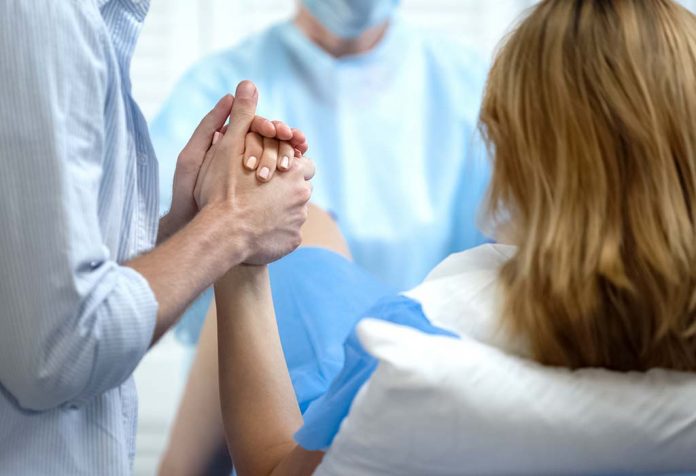 Last Updated on
I delivered a sweet baby girl on 8th March. I had read so much about labour and delivery that I felt I would be prepared for it when the time came. I had attended all the birthing and labour classes conducted by the hospital, I had practiced yoga, I took long walks, ate well, listened to good music, etc. Basically, I did everything by the book. So, when one reads and practices so much about a particular thing, one becomes a sort of pro at it. It's said that practice makes man perfect. But sister, that is not the case with labour and delivery! Why? Well, labour and delivery is something which is completely out of our control (read: in control of doctors and nurses). You all know where I am going with this, right?
My labour pains started on the 6th in the early hours, some time around 1.30 a.m. There was no water breaking, but the pains had begun. My labour lasted for an excruciating 50 hours, and I delivered on the 8th at 12 minutes past 6 in the morning. I am not going to bore the readers with the specifics of what happened during the 50 hours (although pretty much only one thing was happening – contractions and pain every 5 – 10 minutes). I thought I had it under control when the pains started. I called the hospital at around 4 a.m. and I told them the pains were coming every 15 – 20 minutes. They asked me to come immediately! It is worthwhile mentioning here that during the birthing classes, I was told that I had to call the hospital and tell them what was going on so that they could advice me on whether to rush to the hospital or not. I had a feeling that it was too early to go, but since they asked me to come, I had to go.
So, I went. And guess what, they sent me home because it was too early and I had dilated only 1 cm. So, I waited through the pains until the next morning when I again went to the hospital, only to be sent back home once again! Then, on the same evening, I went to back to the hospital because the pain was intense and I couldn't wait any longer. Fortunately, they admitted me and I progressed into labour.
During the birthing classes, we were told about so many exercises to be done during labour, the various positions to be adopted for delivery and the help that the midwives would give, etc. But, let me tell you, during the actual labour, all of that somehow evaporated. I had a terrible midwife who only came once with a ball and then disappeared, and I never saw her again. I was in intense pain as my back had also started aching unbearably. All the training does evaporate from our minds, but it looks like it evaporated from the minds of the doctors and midwives as well!
No one suggested any different posture for delivery to ease my back pain, or any massages to soothe me. They kept insisting that I take an epidural. And, an epidural was something I wanted to avoid. My labour progressed fast after a point of time. I had immense back pain and found it really difficult to push after a point of time. They could have given me some more time as the baby was almost there! But no, they had to use the vacuum cup to pull my baby out (remember 3 idiots? Similarly, except that in hospitals they don't use the vacuum cleaner!).
Finally, after undergoing a LOT of effort, pain and stress, I delivered at 6.12 a.m. on 8th morning, which, coincidentally, was Women's Day, and I had delivered a baby girl! In all my excitement of having a baby girl, I forgot about the blunders that the hospital staff committed (maybe that is what they count on, too, so that the mother, in all her excitement, forgives everything, just like a mother).
So, the classes for labour, birthing, lactation were nothing but a hullabaloo, in my case. But like they say, all's well that ends well! I am still thankful to the hospital and doctors for assisting me during my delivery. May their business continue!
Disclaimer: The views, opinions and positions (including content in any form) expressed within this post are those of the author alone. The accuracy, completeness and validity of any statements made within this article are not guaranteed. We accept no liability for any errors, omissions or representations. The responsibility for intellectual property rights of this content rests with the author and any liability with regards to infringement of intellectual property rights remains with him/her.