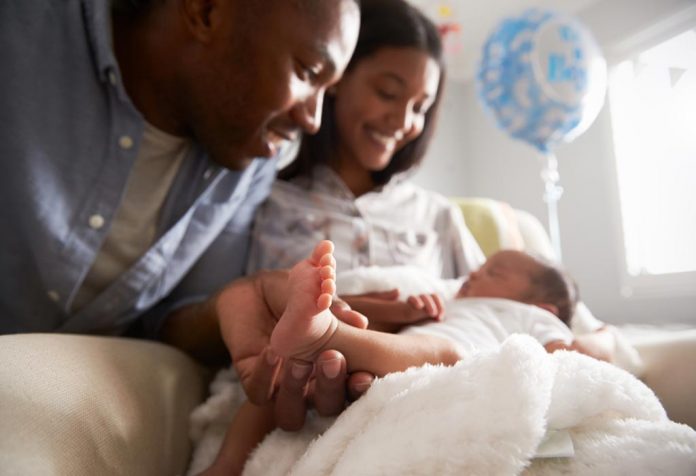 Last Updated on
It's the unexpected that changes our lives. Yes, it was our first child, and it was an unplanned pregnancy. It was on August 19th, 2019, that I got to know I'm pregnant through a home pregnancy test. Luckily, I was in my hometown when I suffered the effects of the 1st trimester. I cancelled my trip to my current residence, and I had discontinued my IAS coaching classes. I experienced morning sickness, vomiting, CTS, and gum swelling all throughout my 1st trimester. But, my 2nd trimester was totally the opposite. I had no discomfort, and I was absolutely normal. I ate whatever I felt like, and went out whenever I wanted. Everything was blissful, until the pandemic arose. My due date was approaching, but my husband was away from me. He was at our current residence, and I was in my hometown with my parents. There was a total lockdown, and there was no modes of transport. I really wanted him to be with me, so he was trying to get an emergency pass.
On April 7th, 2020, I did my last scan. My FHS and water levels were normal. I was asked to test for the coronavirus, and I tested negative. We had asked the hospital for a letter regarding my husband's travel pass, and applied for an emergency pass.
On the evening of April 14th, my husband departed in a rental car, and reached our hometown the next morning after crossing all the check posts and blocked roads. Even though he came a long way for me, he self-isolated, and stayed away from me.
On the morning of April 16th, I had blood spots, and so we rushed to the hospital, and I was admitted. I experienced labour pain only late at night, and on April 17th, at 5:55 a.m., my little prince was born. I was on cloud nine, and he was white as snow.
Then, everything got upturned. "Baby looks so pale, and he has difficulty in breathing" was all I heard from the doctors. I went unconscious for 4 hours. When I opened my eyes, my only question was, "Where is my baby ?" That's when my husband appeared and was consoling me. I got to know that my baby was born with secondary apnoea and bradycardia, and he was taken to the NICU. We were shattered. Later, the doctors diagnosed that the baby might have aspirated meconium. I saw him only in the evening, and I alone was allowed to see him in the NICU. I could barely see his messy hair and his feet. His face was covered with the ventilator and other equipment. Tears rolled down my face upon seeing him. I was allowed to breastfeed him only the next evening. It is every mother's precious moment, but I was heartbroken when I saw him grunting, and it was hard to breathe easy for him.
Every two hours, I had to walk a long way from my room to the NICU, which worsened my episiotomy sutures. But, I did not care. I was energetic, and gained hope every time I went to see my baby. I said to myself, he is strong when he is fed. He was gradually weaned off to oxygen hood, and then to room air.
After all these battles, on April 21st, he was shifted to the normal ward, and we held him in our arms. It was our greatest blessing, as it was our first wedding anniversary. All praise to Almighty, we went home happily carrying our little son, and gave him a name that means strong and victorious.
Disclaimer: The views, opinions and positions (including content in any form) expressed within this post are those of the author alone. The accuracy, completeness and validity of any statements made within this article are not guaranteed. We accept no liability for any errors, omissions or representations. The responsibility for intellectual property rights of this content rests with the author and any liability with regards to infringement of intellectual property rights remains with him/her.