How to Firm Up Saggy Breasts With Simple Remedies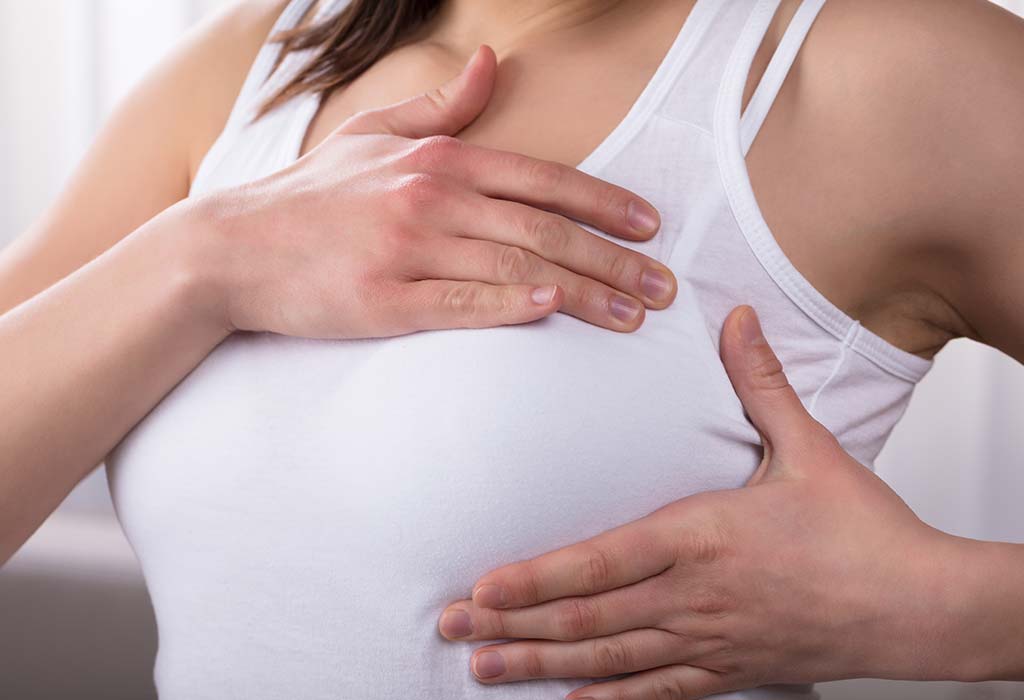 Well, how many of you are embarrassed by saggy breasts? A woman may have a perfect body but if her perfectly shaped breasts become saggy, then it makes her very much concerned.
A noticeable change of appearance is not acceptable to her. Many of the remedies and exercises are crowding the Internet, but many of these women are not trying those, and those who have tried are not getting desired results. It doesn't mean that the remedies are not effective. Those might have benefitted many other women.
Before trying any remedies, please be sure to be consistent and dedicated.
Causes of Saggy Breasts
Gravity: While it pulls your breasts down, it stretches your breasts' ligaments
Size of Breasts: The big size of breasts is affected more due to gravity.
Weight Loss or Gain: Sudden gain or loss of weight affects the breast shape.
Smoking: Smokers are most likely to have saggy breasts.
Genetics: The saggy shape of breasts can be due to genes.
Excercise: Excercise or a lot of body movements which further causes more breasts movements. It can lead to the extra strain and stretching of breasts and makes them saggy. A good quality bra should be worn to give breasts support while doing any exercise.
Pregnancies: The more the pregnancies experienced, the more it would cause breasts to sag.
Aging: Aging is a normal and common cause of changes in breasts especially after menopause.
Remedies
Stop Smoking: Women who indulge in smoking should quit this habit to avoid sagginess and other dangerous health issues.
Bodyweight During Pregnancy: Keep track of your body weight because the fat gained by the body would make breasts sag.
Supportive Nursing Bra: Wear a supportive nursing bra during breastfeeding months.
Exercises: Exercises like push-ups, chest presses, and butterfly curls can help, but make sure to wear a good sports bra that holds the breasts up.
Right Bra: Choose the bra which can hold breasts up and is well-fitting. Underwire or ring bras and sports padded bras are good options.
Drink More Water: Drink water to keep the body hydrated and to maintain skin elasticity.
Good Posture: While sitting, maintain a good straight body posture. It naturally uplifts the breasts.
Ice Massage: Using ice can make you cold, but massaging the breasts with ice wrapped in a thin cloth can cure skin elasticity.
Breast Tightening Oils: Breast tightening oils can also give good results.
Aloe Vera and Ginger Juice: Mix these two ingredients in equal quantities and massage the breasts before a bath or sleeping. This works wonders.
Swimming Laps: Only 10-15 minutes of swimming would help you get in better shape.
Egg Yolk and Cucumber Juice: This mixture should be applied for 30 minutes before washing it off.
Diet: A balanced diet must be followed in which a complete set of nutrients, proteins, calcium, and minerals are available.
So, correcting breast shape isn't a big issue. With some changes in our diet and daily life, gaining perfect breast shape is possible.
Disclaimer: The views, opinions and positions (including content in any form) expressed within this post are those of the author alone. The accuracy, completeness and validity of any statements made within this article are not guaranteed. We accept no liability for any errors, omissions or representations. The responsibility for intellectual property rights of this content rests with the author and any liability with regards to infringement of intellectual property rights remains with him/he