How I Increased My Breastmilk Supply: Personal Experience of Breast Feeding Struggles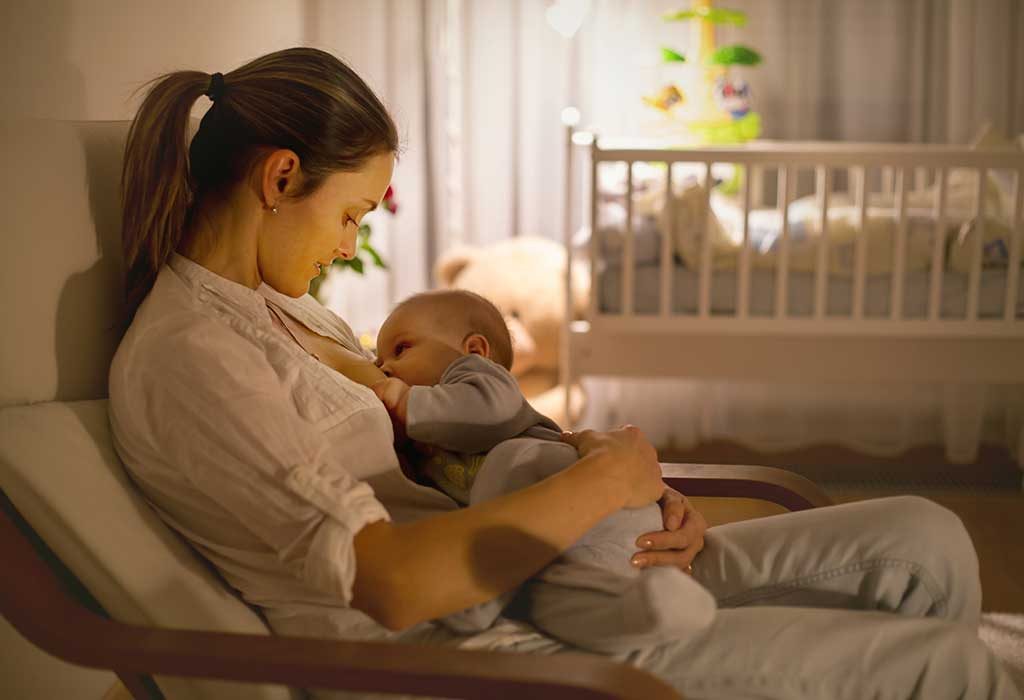 When I came to know that I am going to be a Mon, It was a given that I would breastfeed. There was no two way about it. It just was natural. However, I was naive. Only after the birth of my son I realised that breastfeeding is not easy for everyone. At the beginning I did not take it too seriously as I was told that it would increase gradually. Weeks turned into a month but my milk supply did not improve. Doctors prescribed some medicines but it did not work. Thus began my journey of breastfeeding challenge and this is what I have learnt along the way
1. Breastfeed as Often as Possible
The most important point to remember is that you need to breastfeed no matter what. As we know, milk production works on demand and supply. The more you breastfeed, the more milk you produce. Even though I did not produce much milk. I breastfed my baby first and then gave him top feed. Sometimes I just wanted to give up as giving formula would have been easier but I continued breastfeeding and gradually my supply began to increase
2. Pumping is Your New Workout
Pumping stimulates the breast to produce milk. The movement of the pump mimics the sucking action of the baby hence it is like breastfeeding when you are not feeding your baby. Apart from the breastfeeding every 2 hrs, pumping 2 to 3 times in a day also helps in increasing breast milk. At first I was only able to produce 10 ml with a lot of effort but as I continued I was able to pump 60ml on average and sometimes even 120ml or more. It is after pumping for around 2 weeks I was able to decrease top feed from 7 times to around 3 or 4 times and now I topfeed only twice in a day. My baby seems to be fine without the top feeds too so I will soon be reducing that to 1.
3. Chug That Jug of Water
water also helps in increasing milk supply as it keeps you hydrated. Ideally the recommendation is 4 litres daily but I did not drink much. However whenever I drank good amount of water I noticed a difference. Also drinking warm water seemed to help in milk supply than cold water.
4. Get Some Shut Eye
Do not underestimate the power of restful sleep. I know, with a newborn it is difficult to get enough sleep but sleep is directly proportional to milk supply for some and that was the case for me. Even though you might not get enough sleep, try to make sleep your priority after baby. Sleep when baby sleeps. After the first month baby sleeps a bit longer so it gets better.
5. Don't Worry, Be Happy
When you are struggling with feeding your child and not to mention the 101 advice and judgement you get from other people, it seems impossible to remain stress free. The only way to not stress but work on increasing breast milk is to convince yourself that it is ok if you are not able to produce enough but you'll keep on trying. Little breastmilk is way better for your child's health than no breast milk. As for judgement, just remember your child's health is much more important than what other people think.
6. Go Natural
There are many herbal medicines in the form of tablets and granules. I have tried many of which some worked and some didn't. They do not have side effects so no harm in trying. The most common ones suggessted by doctors too are lactonic and lactare. I tried both and Lactare tablet worked for me but not the granules. Different things work for different people. Give atleast two weeks to see its effect.
7. Eat Healthy, Stay Healthy
This is definitely no time for dieting and trying to lose weight. A breastfeeding mother needs higher calories than a normal person. So make sure you eat well. I have always had a good appetite but postpartum I lost my appetite due to having quite bland food. It is important to have healthy meal but don't be too concerned about having only salads and fruits and food with no spices etc. Incorporate veggies, dairy, pulses and non veg in your diet. Eating fresh homecooked meals helps in recovery as well as milk supply.
8. Perseverance Pays
To put it simply, don't give up. It might seem like nothing is happening at first. It might take a month or two or even three. You might never be able to produce enough to exclusively give breast milk but that's ok because you will be happy that you did the best that you can. Mixed feeding is having best of both worlds. Might be a bit cumbersome but whatever is best for your child. On the other hand, who knows you might be able to exclusively breast feed in just a month. Be consistent with breastfeeding, pumping, sleep and diet and its guaranteed that you'll see some improvement.
9. Take a Look Inside Your Kitchen
I tried every home and traditional remedies that I came across. Not sure if it helped but it did improve my overall health. Some of the ones I tried are fenugreek seeds: 1 teaspoon each in the morning and night , cumin seeds with jaggery, water of arhar daal, soup prepared from mixture of rice flour and ajwain and many others. Home remedies are time tested solution so I am sure one or the other would work for you. Whatever home remedy you try make sure it is safe for you and the baby I have had some success with home remedy along with the above steps.
These steps have helped me be able to breastfeed my baby for the past 5 months and I hope my experience helps someone out there who is struggling with breastfeeding like me.
Disclaimer: The views, opinions and positions (including content in any form) expressed within this post are those of the author alone. The accuracy, completeness and validity of any statements made within this article are not guaranteed. We accept no liability for any errors, omissions or representations. The responsibility for intellectual property rights of this content rests with the author and any liability with regards to infringement of intellectual property rights remains with him/her.