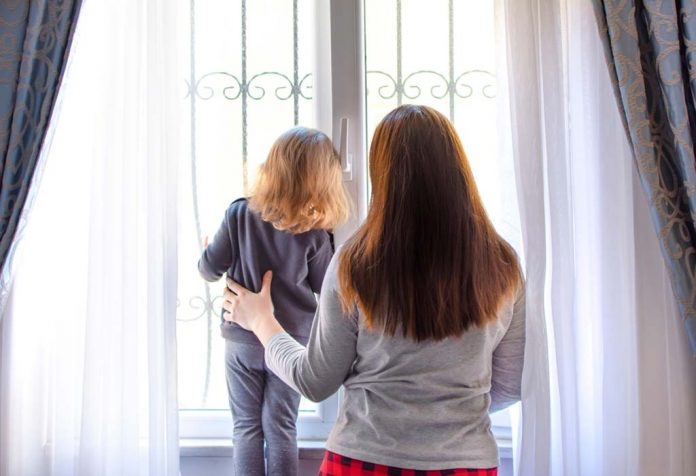 Last Updated on
Saesha, my daughter, was mostly confined within the house for five months since her birth on 31st July 2019. I brought her out only for vaccinations. I never took her for a stroll outside, not even for a single day in those five months.
Reason?
The footpaths in my hometown back in India are not generous enough to accommodate more than one pedestrian on them. Heaps of sand, bricks (meant for any construction work) lying on them is a regular scene. Moreover, rash drivers make walking on the footpaths riskier. And, it's dusty, too. When such is the situation, taking out a baby for a walk would be nothing but foolishness.
My husband and I returned to Singapore when Saesha turned six months old. I thought my daughter would finally see what the world actually looks like because, in Singapore, there are no such obstacles in taking the baby out for a stroll. I could put her in the stroller and go for evening walks. Just the way I had always watched (and envied) other moms do it.
After coming back, we took her out to Gardens By The Bay, roamed in the shopping malls, visited the Merlion and Sentosa Island, but most of the time, either I was nursing her or she was asleep. There isn't much for a six-month-old to do anyway except look around with their big, innocent eyes. The world wasn't going to shut down after all. Little did I know that humanity was soon going to be in grave danger.
In February 2019, Singapore reported a couple of coronavirus cases. Considering the plight of the corona hit nations (at that time), we kept Saesha away from crowded places. Gradually, there was a steady rise in the number of infected people in Singapore. By the end of March, the Government had to declare 'circuit breaker' measures and imposed strict restrictions on the movement of the citizens, which eventually meant a red signal for Saesha's trips to the outside world. The stroller was dumped inside the storeroom.
Once more, my daughter's idea of the world shrank back to the four walls. In this 'world', Saesha had a taste of her first solids. She started biting everyone with her new set of teeth and grew out of her dresses. Her hair was curlier than before, and with her newly acquired skill of crawling, Grandpa had to chase her to feed the orange juice.
She flashed her naughty smile when allowed to roam in her walker, expressed joy whenever a new toy arrived via online delivery and clapped at the tunes of Twinkle Twinkle Little Star played by Alexa. At the same time, we faced serious meltdown sessions when madam's demands were not met.
In short, Saesha achieved the expected milestones all the while being confined within the bedrooms, living room, and the kitchen. We were too scared to open the flat's door for her.
One evening, just a month before her first birthday, Saesha got very cranky. She was not in the mood to sit and play with her toys, she refused her formula, and was quite restless in my arms (which was unusual). Seeing the situation, my mother-in-law took one remarkable decision. She docked up Saesha in a nice dress, took her in lap, opened the main door and stepped outside for a walk. This was my daughter's first step out of the flat in months. To my surprise, Saesha calmed down in no time.
The walk started from our flat's door and ended in front of the lift. Meanwhile, Saesha waved at our neighbour living in the opposite flat and got along with the three-year-old twin sisters staying on the same floor.
Duration of the walk was only fifteen minutes. But the smile on my daughter's lips was priceless. For she realised in the true sense that there is another world beyond the 'world' she is aware of. This incident broke my heart. My daughter was supposed to experience much more than this had there been no virus outside. I know she would have gaped watching the birds in the park, laughed sitting on the swing, enjoyed playing with kids of her age and loved making friends. But all she gets is a short stroll from the main door to the lift. And she is very happy with this arrangement.
From that day onwards, Saesha eagerly awaits her trips with her Grandma. This scene upsets me as she doesn't know (yet) that there is a world much bigger than this waiting for her with its basket full of new experiences and brighter opportunities.
Hope the worst is going to get over soon.
Disclaimer: The views, opinions and positions (including content in any form) expressed within this post are those of the author alone. The accuracy, completeness and validity of any statements made within this article are not guaranteed. We accept no liability for any errors, omissions or representations. The responsibility for intellectual property rights of this content rests with the author and any liability with regards to infringement of intellectual property rights remains with him/her.