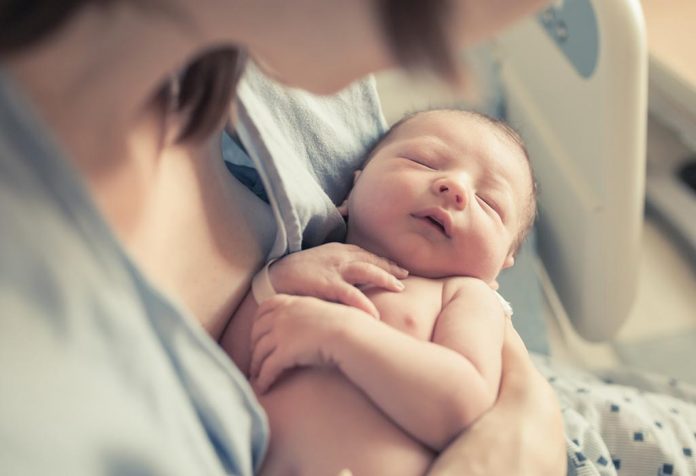 Last Updated on
Hi baby,
This is your Amma telling you about the beginning of our journey 'the pregnancy phase'.
Motherhood is the most wonderful moment in every mother's and father's life. On May 4th, 2019, we confirmed our pregnancy for the first time. It was a pleasant surprise for us. Your father was the one who was waiting for you a lot. Your great grandparents, grandparents, uncles, aunts, cousins everyone were excited for your arrival.
Your father and I were very keen on your health and safety. Your father made sure I ate healthy food and avoided certain food way before the confirmation of the pregnancy. He made sure I avoided risky foods like papaya, pineapple, muskmelon and very little amount of chicken and fish. Prawns were completely out of my menu. Fruits and dry fruits became part of my daily diet.
I started consulting my gynaecologist and she was the best. She guided me in the proper way throughout my pregnancy. She made sure that I and baby were healthy. I started taking folic acid and iron tablets from the beginning till the 3rd month of my pregnancy. Later on, I was given iron and calcium tablets which were continued even after my delivery. She made sure the baby was at the ideal weight for my weight and height, so that it will be easy for me to have a normal delivery.
The best part of pregnancy is the ultrasound scanning. It was the only way to look at my bundle of joy and to hear my baby's heartbeat. But your father was nervous during each and every scanning because he always wanted to see that you were healthy and fine. The first scan, Early pregnancy scan was taken when I was 8 weeks pregnant. It was the first time we saw our sweetheart on the monitor and heard his heartbeat. Your father and I were very happy and were overwhelmed. The second scan, NT scan was taken when I was 3 months pregnant. You were so lazy then. You were not in the right position for the scan. So I had to walk for some time to bring you to the right position. That is when I saw u move for the first time. The third scan was Anomaly scan at 6th month. You were grown a bit bigger compared to the previous scan. I was so happy to see my baby grow in my tummy. And the final scan was in the 9th month of pregnancy. I could clearly see the shape of your face in this scan. You were so cute and chubby and your nose and mouth resembled mine.
I also underwent a lot of blood tests and urine tests during my pregnancy. Luckily everything was fine. But during the 7th-month tests, my FBS and PFBS test (Fasting blood sugar) results showed a slight indication of Gestation Diabetes Mellitus (GDM). This is very common to most of the mothers these days and there is nothing to be worried or freaked out. But your father and grandparents freaked out. I was put under GDM diet. This was worst than the diets I used to follow for weight loss since I couldn't skip this diet and I had no choice other than following this diet for your good health.
Pregnancy phase is one of the best phases in every woman's life. I was getting pampered a lot by everyone. Everyone used to get me whatever I like. The head massages, the cravings, the pamperings, the love, affection, care everything made me feel like a queen.
Initially, my cravings were ice creams, falooda, shakes etc. But later my cravings grew towards spicy and hot food.
As you kept on growing in my tummy, I kept on putting on weight and I also started to feel you. Your weight, your sudden kicks were enchanting. But at the same time, it became difficult for me to move normally. My movements got restricted but I started to exercise from the 6th month of pregnancy. I started taking up household chores like sweeping and mopping the floor which worked similar to exercises such as bends and stretches. These exercises also helped me for undergoing normal delivery.
Then finally, the day arrived. My due date was on 31st December 2019. But I started to experience a minute bleeding on 17th December 2019. Immediately I went to the hospital, but the doctors said that it will take at least 3 or 4 days for the baby to arrive. So I left the hospital. But thanks to the horrible roads, due to which I was able to see you earlier than the expected date. Due to the bumpy ride home, I started to experience severe abdomen and back pain. Initially I thought it was a False Labor pain, but it wasn't. It turned out to be the actual Labor pain. I was experiencing severe pain and nausea. I was unable to consume any food. So we planned to have a good night's sleep and to go to the hospital in the early morning. But suddenly at 10 pm, I experienced something breaking under me and fluid flowing out of my body. We immediately rushed to the hospital where I was taken to the Labor room. The doctors did a thorough check-up and confirmed the baby will be born in the morning around 8 am or so since the baby was quite far from the cervix. So I was put into the Pre-Labour ward under observation. But the pain grew even worse. I was tired since I could not eat anything due to nausea. The NST was being continuously monitored for the baby's heartbeat. I was unable to bear the pain. And at that time, I asked my husband to come out as soon as possible without giving me much pain. On 18th December, at around 1am, I started to have a very odd sensation of going to washroom. I asked the doctors, but they denied. After sometime around 1:30 am, I again started to have the same odd feeling of going to the washroom. I again informed the doctors. They grew suspicious and started to examine me again. That is when they found out that the baby is near the cervix and is ready to come out. Immediately I was rushed again to the labour room. It was 10-20 mins of struggle and pushing. Finally I could hear the cry of my newborn right next to me covered with my blood. You were the most cutest thing I had ever seen in my life. That was the moment my eyes were filled with happy tears. So you were born on 18th December 2019, Wednesday at 1:50am. You were born ahead of the time the doctors had mentioned. The whole labour ward staffs (the nurses and the doctors) were surprised since they didn't expect a Primi gravida and a GDM mom to deliver a baby so soon. Thanks to you my baby, because you listened to your mommy's words and came out so soon to reduce my pain.
You are biggest gift in my life. And I will take care of you, protect you and love you forever.
Your loving,
Amma
Disclaimer: The views, opinions and positions (including content in any form) expressed within this post are those of the author alone. The accuracy, completeness and validity of any statements made within this article are not guaranteed. We accept no liability for any errors, omissions or representations. The responsibility for intellectual property rights of this content rests with the author and any liability with regards to infringement of intellectual property rights remains with him/her.